Terrance Williams emerges as legitimate leader in Dez Bryant's absence
Published
Jun. 12, 2015 2:41 a.m. ET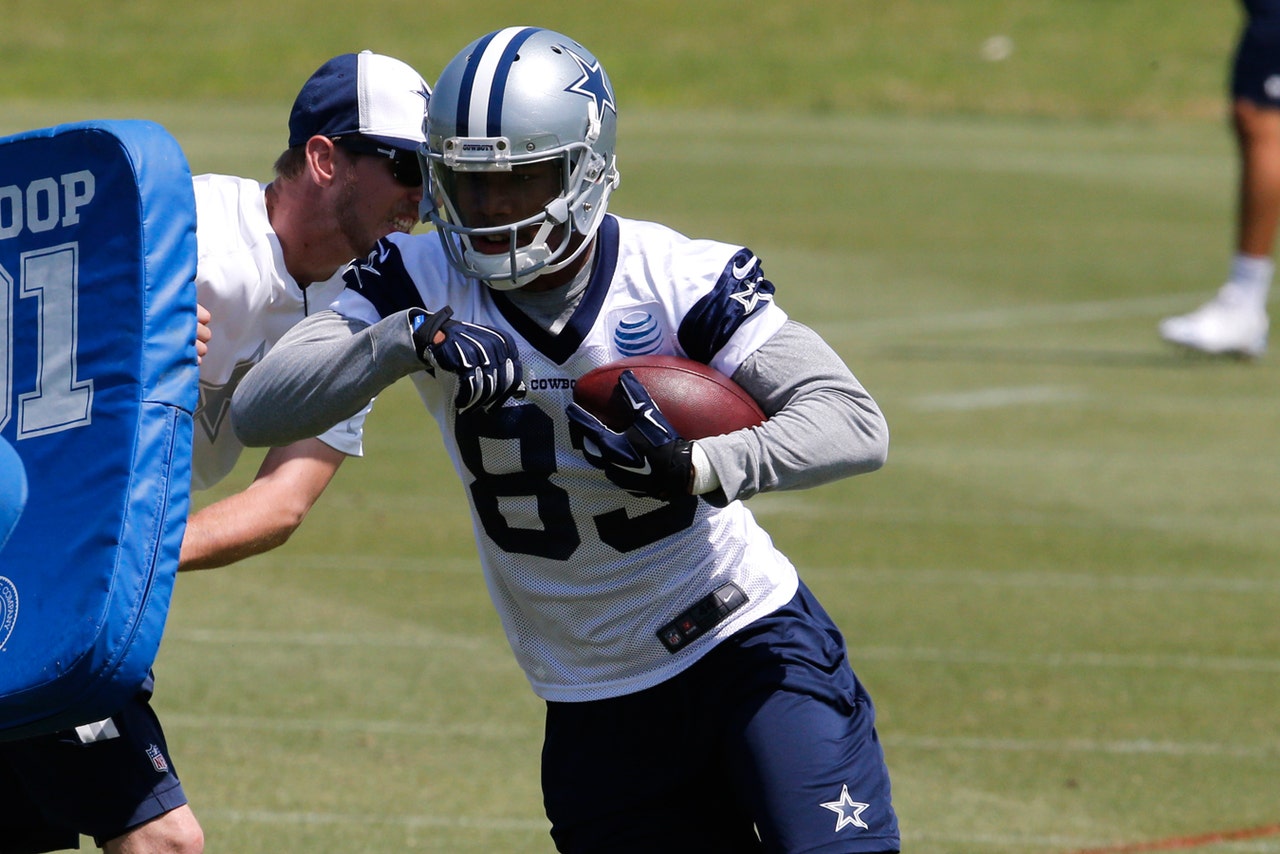 The biggest winner in Dez Bryant's offseason of unrest has to be Terrance Williams. The former Baylor star has worked as the No. 1 wide receiver in Bryant's absence.
Offensive coordinator Scott Linehan told reporters this week that Williams has emerged as a legitimate leader. It's good news for a player who seemed to disappear at times last season. He managed to have 37 catches for 621 yards and eight touchdowns, but it was hard to tell if Tony Romo truly trusted him at times. Romo's been awfully tough on Williams, in part because he feels like he's a supremely gifted player. But no one's as hard on Williams as himself.
"It's a constant battle whenever you go out there and you know you can do more stuff than what you're capable of," Williams told reporters this week. "Sometimes I went 90 (percent) instead of 100, and it bit me in the butt sometimes and sometimes it didn't. 
"It's kind of hard whenever you're going out there and some games you don't get a pass. It's just a constant battle with me just talking to myself, and I got tired of just watching myself on tape from last year. It's just one of those things now that I know I'm not going to do that anymore."
Williams was so gifted in college that he made it look easy in the Big 12. It was rare to see him struggle against any defensive back. In the NFL, he's had to work to improve his route-running skills. Romo has marveled at how much Williams has improved.
"He's obviously had the ability to be explosive right after a catch," Romo said of Williams. And I think you're seeing him now get his route-running to another level, and that's exciting to see."
Williams will never supplant Bryant, but he has a chance to become one of the better No. 2 receivers in the league. He has the quickness to gain separation on quick slants and the toughness to be a nice option in the red zone. Williams is also the anti-diva. There's nothing flashy about him away from the field.
FOX SPORTS DAILY
COWBOYS EDITION
Cowboys News To Your Inbox!
*By clicking "SUBSCRIBE", you have read and agreed to the Fox Sports Privacy Policy and Terms of Use.
"I just try to find ways to make myself better," Williams said. "I think there are plenty of times where I can get better whenever there is corner's press or behind my back and stuff like that. The most part is just trying to take the load off of Dez and (Jason) Witten most of the time. I think now that the more confidence I got with Tony, to now he knows if he sees press with double teams on Dez and Witten that he's got somebody who is not going to take off a play."
I don't think Cowboys coaches recall Williams taking plays off, but he's adamant it happened. He swears it won't be the case in 2015. And if he can elevate his game, he and Bryant could become a dangerous duo.
MORE FROM FOX SPORTS SOUTHWEST: 
- PHOTOS: Cowboys Cheerleaders Auditions
- Ranking NFL quarterback salaries
- Oldest player on every NBA team
- College football's highest paid coaches in 2014
---