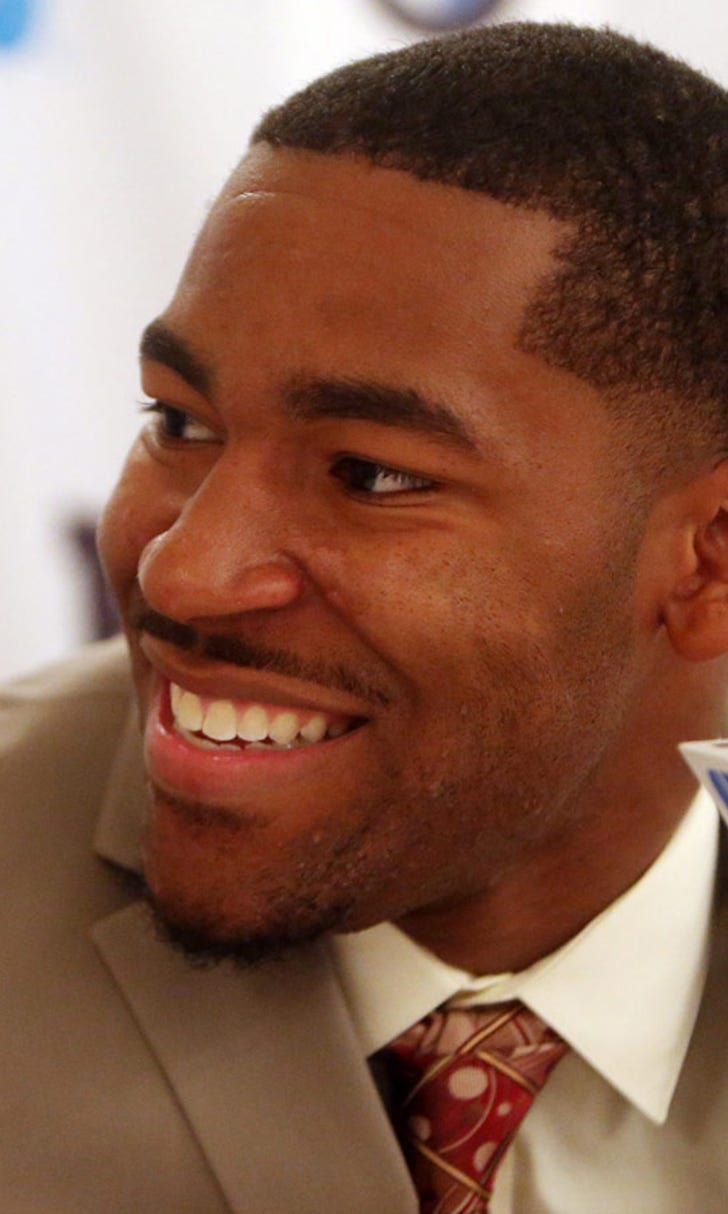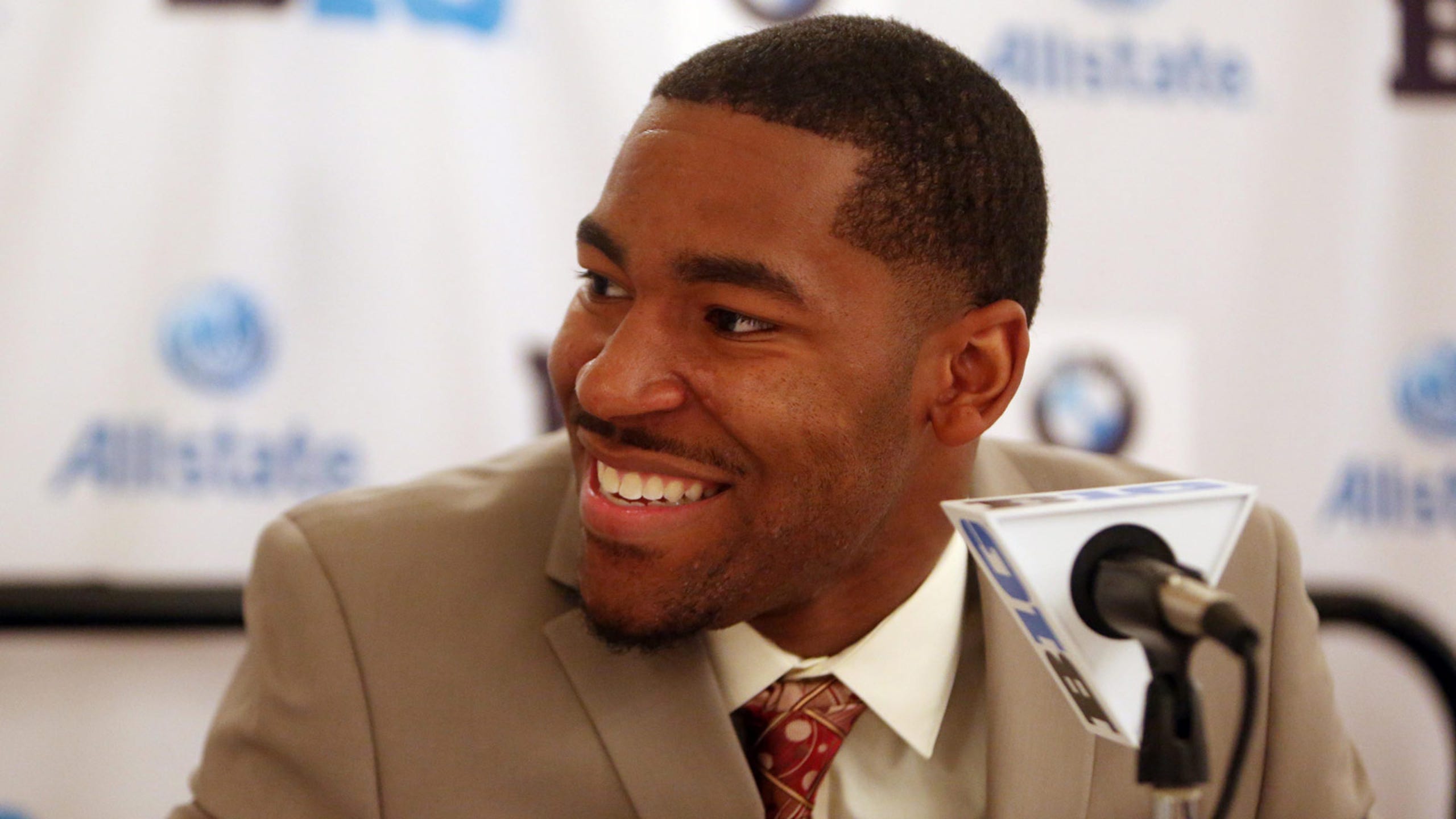 Team-first Cobb has worked hard to become Gophers' top RB
BY foxsports • August 5, 2014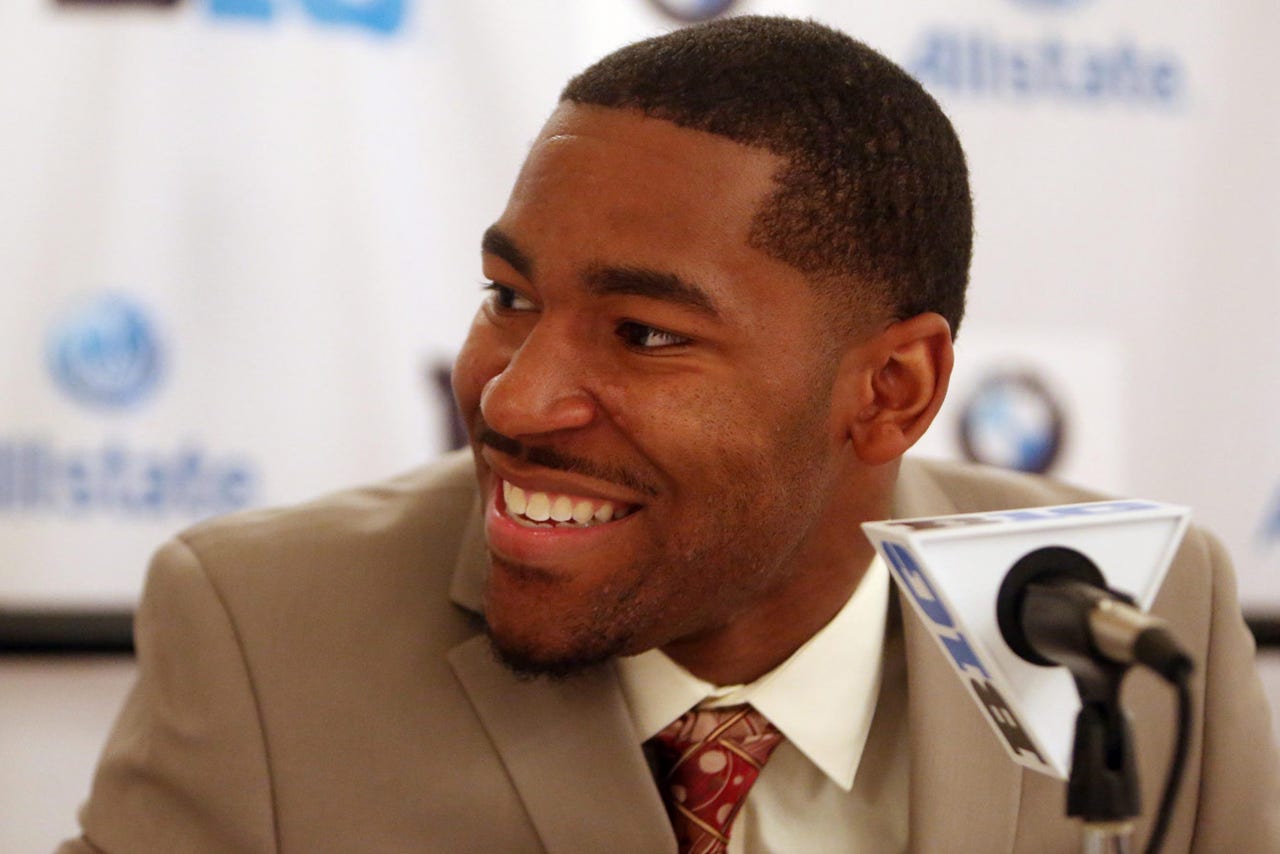 MINNEAPOLIS -- After rushing for 1,202 yards as a junior last season, Gophers running back David Cobb is expected to once again bear the brunt of the carries for Minnesota's rushing attack this season.
With that in mind, Cobb was asked after a recent fall practice if he had set any individual goals for himself for 2014. Without hesitation, he gave a simple answer.
"Twelve wins," Cobb said.
The Cobb of two years ago might not have given such a team-first response. That Cobb was just hoping to see the field after tallying only one carry as a sophomore in 2012. He was buried on the depth chart behind Donnell Kirkwood and Rodrick Williams Jr.
But after emerging in 2013 as Minnesota's starting running back, Cobb has matured. The senior from Killeen, Texas, maintains a team-first focus even though he figures to be one of the key cogs in the Gophers offense.
"That's a very good answer," Minnesota head coach Jerry Kill said when told Cobb's individual goal is to win 12 games. "He's come in in really good shape with a really good attitude. He's worked on special teams a lot harder. He's very focused. Success makes you do that sometimes. I'm very pleased. I'm glad he had that answer. That means some people are listening."
Making Cobb's junior season numbers even more impressive was the fact that he didn't start a game until Week 7 against Northwestern. Kirkwood started the season opener against UNLV, but Williams took over for the dinged-up Kirkwood in the Gophers' second game. Williams started five straight before he, too, went down with an injury.
That opened the door for Cobb, who previously had carried the ball just 11 times in his Gophers career. He finished 2013 with 237 carries, 18th-most in the nation and 10th-most in program history.
Running that often can take a toll on a player, and the Gophers are doing whatever they can to keep Cobb healthy in 2014. He worked out plenty this offseason to get his body in shape for his senior year and trimmed off about 10 pounds. He's currently listed at 229 pounds, which puts him right in between Kirkwood (210 pounds) and Williams (247).
"In the offseason, that's definitely where you want to put your work in, get in better condition, get a little stronger and work as a team," Cobb said. "Just maybe lost a little weight, pick up a little speed, get a little stronger."
When Cobb was relegated to the third-string tailback for the first half of last season, there were some grumblings from Gophers fans about why he wasn't getting his opportunity -- especially after rushing just one time during the entirety of the 2012 season. Offensive coordinator Matt Limegrover heard those opinions, but he said it was the running backs that dictated their own playing time.
For Cobb, it took a bit of growing up before he was ready for the challenges of being a Division I running back.
"That had a lot to do with David Cobb," Limegrover said of Cobb finally getting his chance. "He always had the ability, and then it became an issue of the maturity. He did a great job running the football. He still has work to do on catching the ball and being a guy that can help us there, and also just blocking and doing the little things in the ball game. I think he's really taken to that."
Cobb was a big reason why the Gophers won eight games for the first time since 2003. His season was easily the best by a Minnesota running back in Kill's first three seasons at the helm.
Now it's about taking the next step for Cobb. If he doesn't, he knows there are two former starting running backs waiting in the wings for their opportunity, just like he was a year ago.
"I think that's the best thing about it. You know every guy's capable," Cobb said. "Every day you come in, in that room everybody has a chip on their shoulder. Everybody feels like they should be the starter. Each guy, after one rep if he sees another guy break, he wants to break too.
"It builds all of us. It puts a lot of motivation into every player."
Follow Tyler Mason on Twitter
---