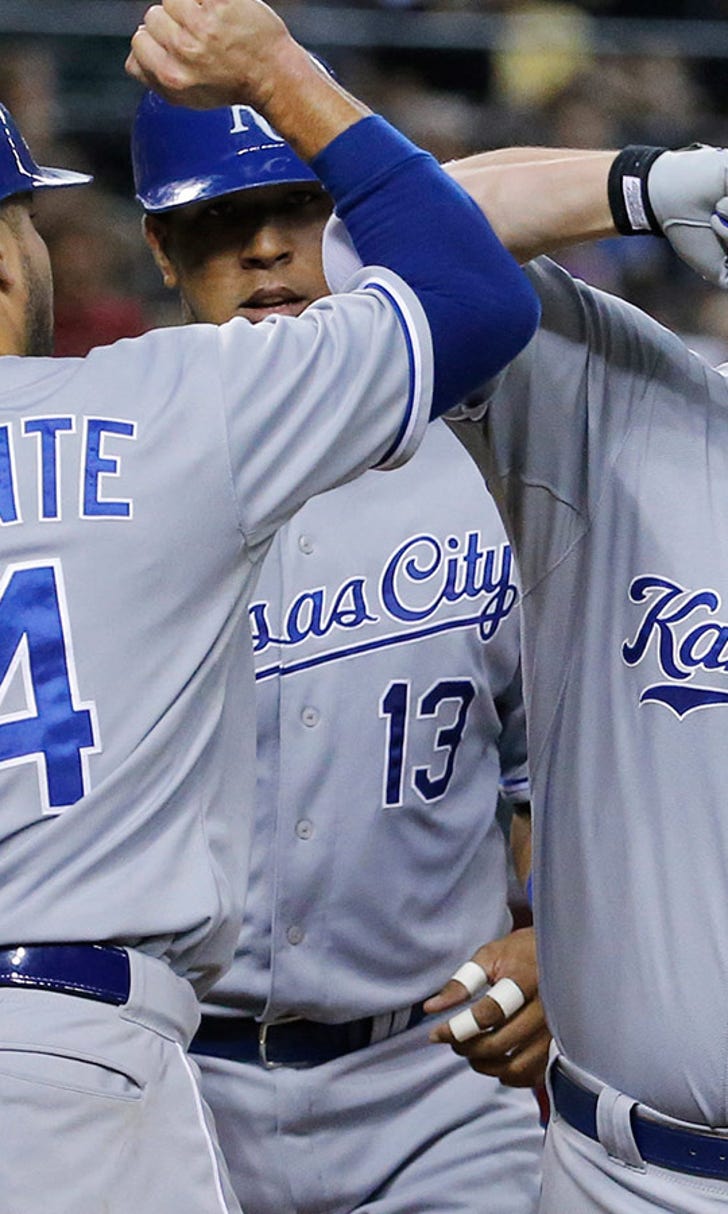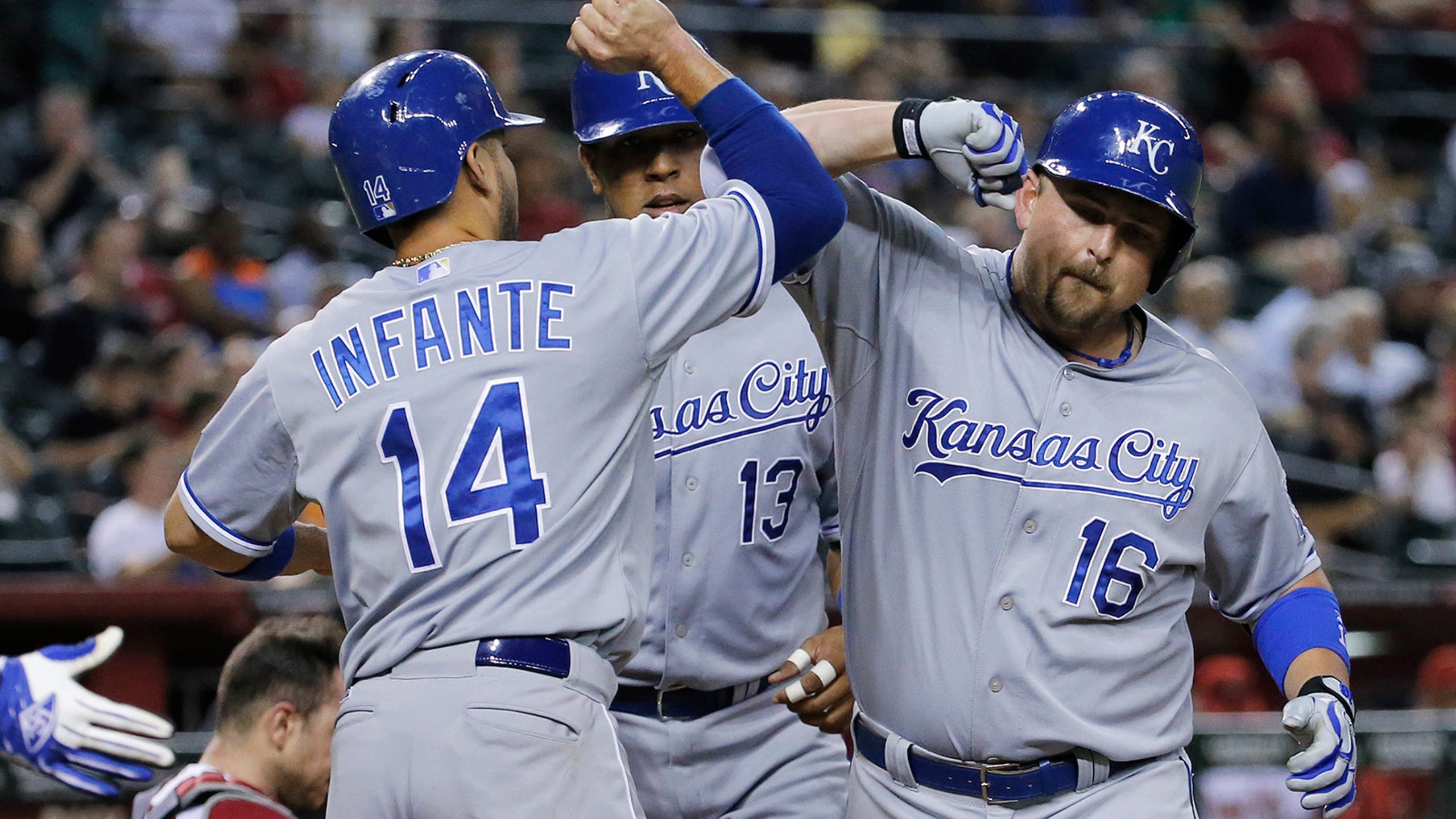 Take the fifth -- the one inning Royals fans can't afford to miss
BY foxsports • August 6, 2014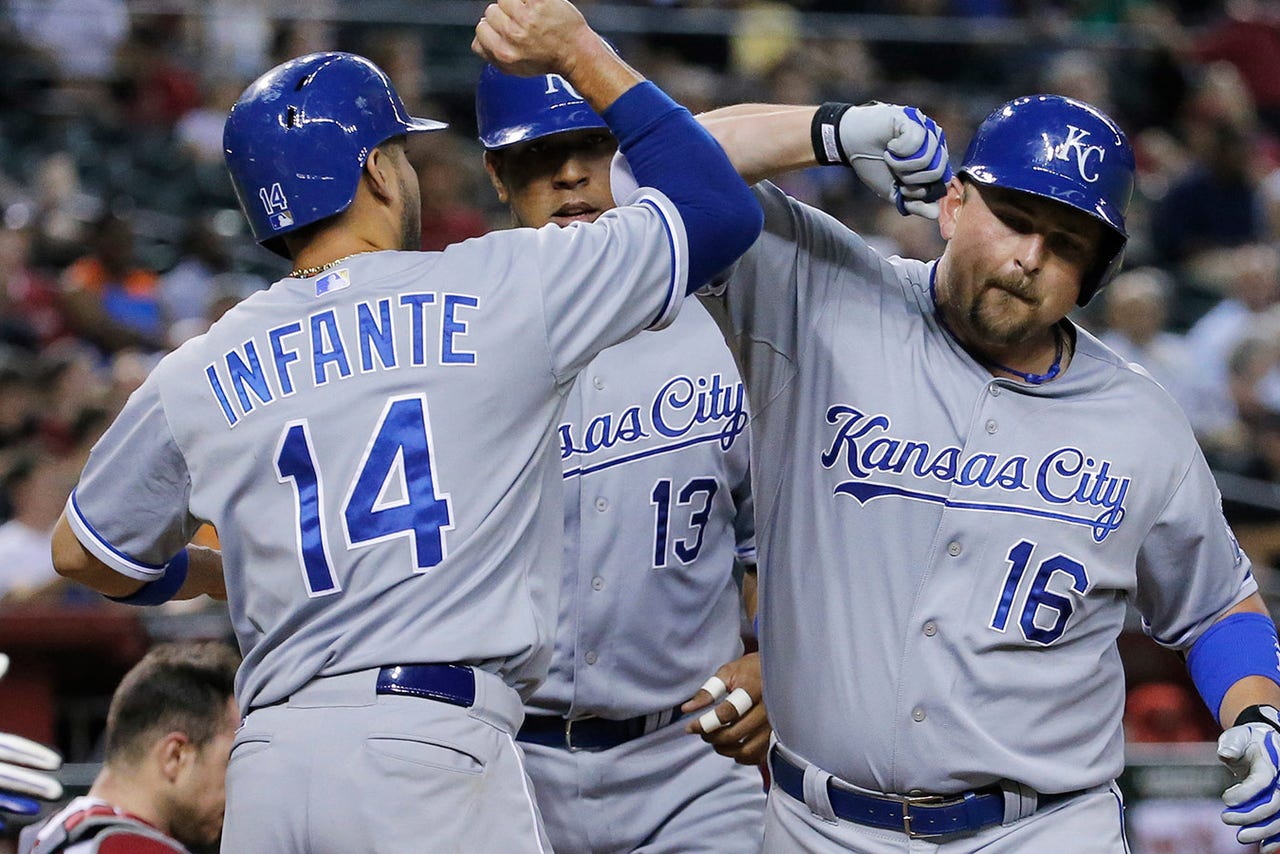 There is something about the fifth inning lately that brings out the best in the Royals, and the worst.
We all remember that fateful fifth inning Saturday in Oakland when the Royals' defense imploded while giving up eight runs to the A's in an 8-3 loss.
But before that, the Royals last Thursday came up with two keys runs in the fifth inning against Minnesota, forging a tie before going on to a 6-3 win.
On Friday night, Raul Ibanez delivered the game's only run -- in the fifth inning -- with a homer in a 1-0 win over Oakland.
On Sunday, the Royals scored in only one inning -- a four-run burst in, naturally, the fifth inning -- in a 4-2 win over Oakland.
Tuesday night, the Royals' fifth inning was even more eventful in a 12-2 blowout of Arizona.
-- With one out, Omar Infante and Sal Perez singled as the Royals hoped to add to a 3-1 lead. Billy Butler did just that, blasting a towering three-run homer to center field.
-- Alex Gordon followed with a ground-ball single to left, beating the shift. It was Gordon's 1,000th career hit as a Royal, becoming only the 10th Royal all-time to achieve that feat.
-- After Lorenzo Cain walked, Gordon took third on a fly to right. Then with Alcides Escobar up, a pitch skipped in the dirt and got away slightly from the Diamondbacks' catcher. Cain subsequently got caught off first and proceeded to get in a rundown. Oddly, the Diamondbacks never looked back toward home as Gordon raced in from third easily to score the seventh run. Worse yet for the D-backs, Cain eluded a tag at second and also was safe. It was sort of a Little League double steal. (The official scorer ruled that Gordon technically scored on a wild pitch, which seemed very odd.)
-- Escobar was intentionally walked so the D-backs could go after pitcher Danny Duffy. The strategy worked as Duffy swung at strike three in the dirt. But the pitch went all the way to the backstop and Duffy alertly ran to first and was safe, loading the bases.
-- Up came Nori Aoki, who had hit 18 homers in his last two seasons with Milwaukee but had reached the warning track once this entire season with the Royals, and had yet to clear the wall. Aoki promptly lined the first pitch just over the right-field wall about 12 feet fair for a grand slam. (And by the way, the Royals have three grand slams this season -- by Aoki, Escobar and Infante. Go figure.) It was the first time in Royals history that they hit a three-run homer and a grand slam in the same inning.
You can follow Jeffrey Flanagan on Twitter at @jflanagankc or email him at jeffreyflanagan6@gmail.com.
---