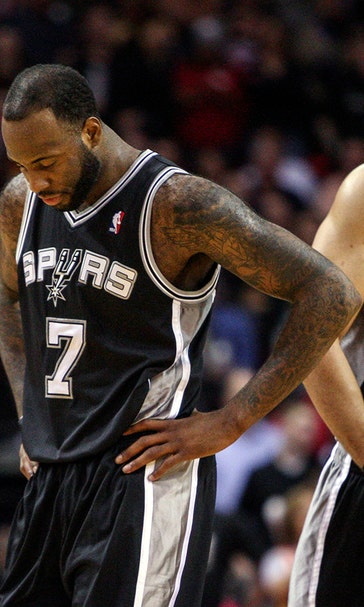 SWIM: Spurs vs. Lakers
BY foxsports • April 17, 2014
Looking at a box score is something anyone can do. Who lead my team in scoring? How'd we shoot from the field? And while that knowledge is useful, does it really earn you bonus points around the water cooler?
That's why I'm here. I'm bringing you the S.W.I.M: Statistics Worth Increased Media. Let Joe from accounting regurgitate what he heard on the way in this morning; you're better than that. Use these nuggets to gain a unique perspective about last night's Spurs/Lakers game.
Kawhi Leonard made two three pointers in this loss: he had made a total of three triples in losses since the New Year.
The Spurs have now given up at least 100 points in seven of the last ten games in which Leonard blocked multiple shots.
For the second time in as many games, Danny Green attempted ten three pointers. He had reached double digit 3PA just once in his first 66 games this season.
Manu Ginobili's five dimes matched his most in a losing effort since San Antonio's first game of January.
Since November of 2012, Matt Bonner has made multiple threes and grabbed eight rebounds only twice … both instances came against the Lakers this season.
It has been more than three weeks since the last time Tony Parker made a three pointer.
There were 213 points scored in this game, with 14 players recording at least ten points.
Jordan Hill recorded more double doubles in April than any other month this season (five).
For the first time since November 7th, the Lakers won a game in which Hill recorded multiple assists and blocks.
Kendall Marshall has scored more than 14 points just twice since the beginning of February; both have come against playoff bound teams that hail from the state of Texas.
Every one of Wesley Johnson's double doubles this season have seen him register the exact same number of rebounds as points.
---