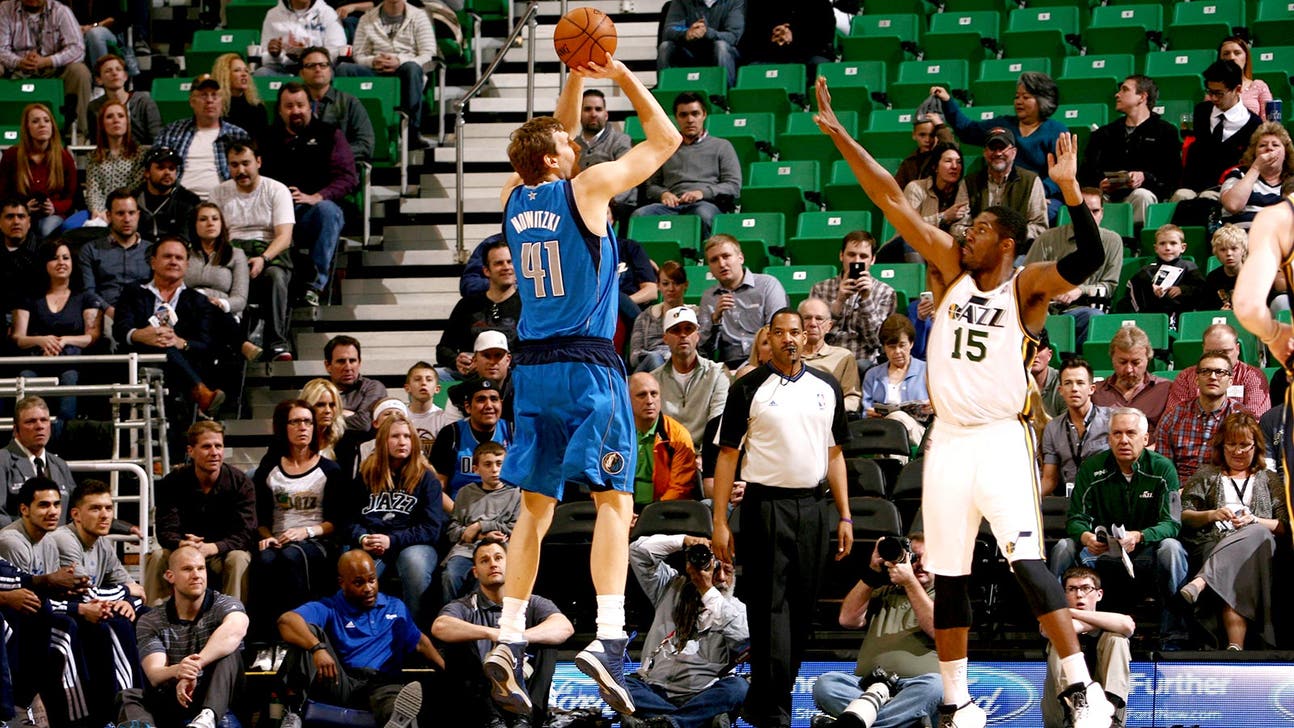 SWIM: Mavs-Jazz
Updated
Mar. 4, 2020 8:33 p.m. ET

Looking at a box score is something anyone can do. Who lead my team in scoring? How'd we shoot from the field? And while that knowledge is useful, does it really earn you bonus points around the water cooler?
That's why I'm here. I'm bringing you the S.W.I.M: Statistics Worth Increased Media. Let Joe from accounting regurgitate what he heard on the way in this morning; you're better than that. Use these nuggets to gain a unique perspective about last night's Mavericks/Jazz game.
Dirk Nowitzki has made double digits field goals three times since the beginning of February, making more three pointers than free throws over that stretch. In his previous two games with at least ten FGM, Nowitzki had made 22 free throws and only two triples.
Nowitzki has made 56 of 58 free throws in games this season that he has tallied at least 30 points.
This was Dallas' second win this season when Monta Ellis recorded a double double and a three pointer.
Shawn Marion is shooting 61.9% from the field in March when he attempts at least eight times. The Matrix is shooting a miserable 24% when he attempts fewer than eight shots.
Marion has scored six or fewer points in eight of his 17 games since the first day of February.
Wayne Ellington made multiple three pointers for the sixth time this season. Dallas has scored exactly 108 points in four of those games and is averaging 111 points.
Devin Harris is averaging 31.5 points per 48 minutes in March victories; he averaged 18.4 points per 48 minutes in February wins.
Trey Burke has attempted at least 15 shots in back-to-back home games. He has attempted at least that many field goals in only two road games since January 18th.
Burke's February 7th stat line vs Dallas: 34 minutes, 10 missed FG, 3/9 from three, one rebound, and five assists.
Burk's stat line from last night vs Dallas: 35 minutes, 10 missed FG, 3/9 from three, one rebound, and six assists.
The Jazz fell to 2-13 when Enes Kanter records a double double.
Alec Burks scored ten-plus points for the 16th straight game since his last meeting with the Mavericks. Not bad for a guard who had 19 double figures games all of last season.
---