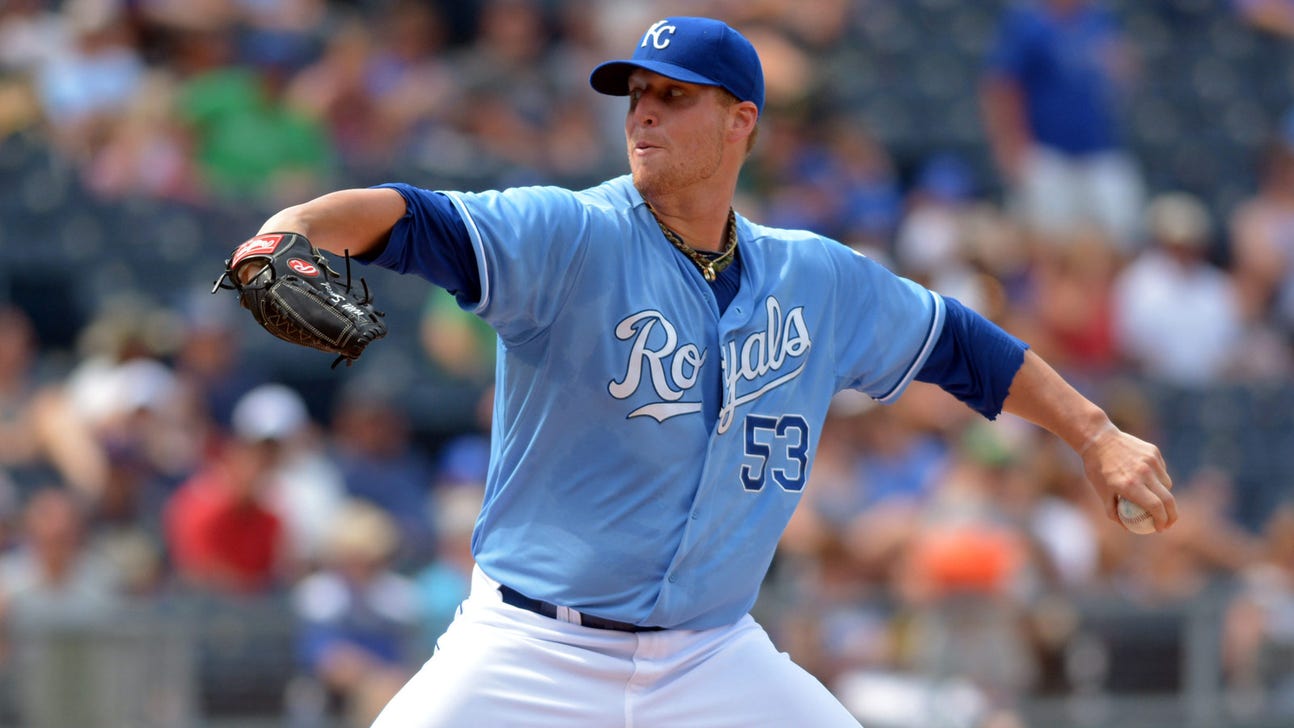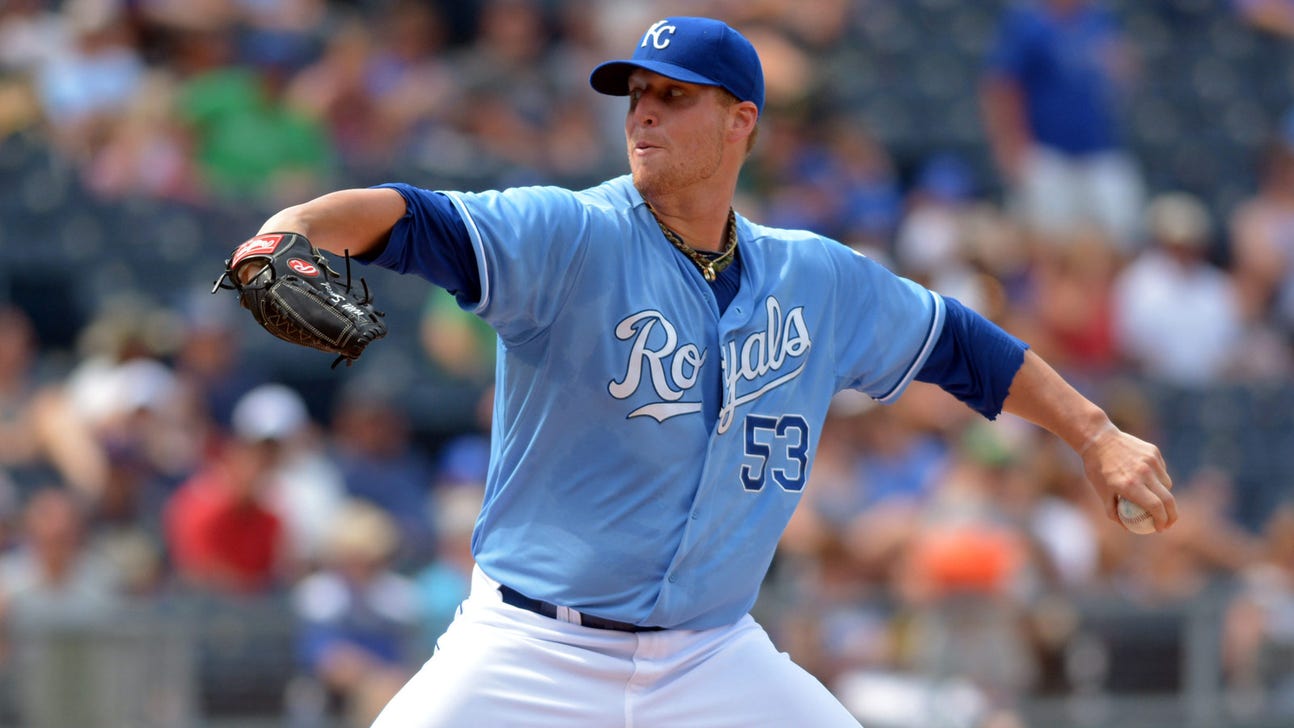 Surprised by trade, Smith sees plenty of positives with Brewers
Published
Feb. 21, 2014 4:07 p.m. ET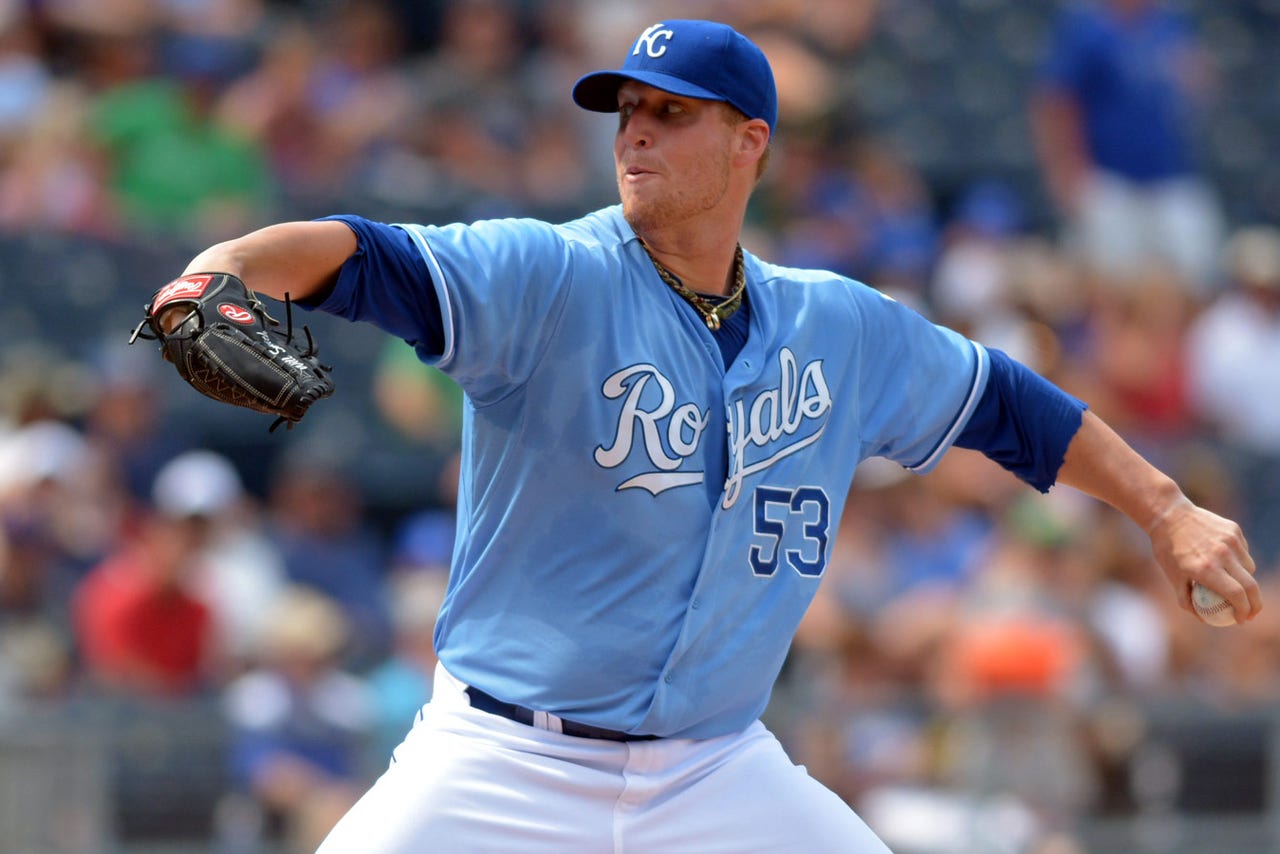 PHOENIX -- When Will Smith reported to the Brewers' Maryvale, Ariz., spring training complex last week, he was about 20 miles from where he expected to be this February.
Coming off a 2013 season in which he emerged as one of the most reliable arms in the Kansas City Royals bullpen, the 24 year-old lefty seemed ticketed for a spot in the Royals bullpen in 2014. Recalled by the Royals in June, Smith appeared in 18 games as reliever (he also started one game), posting a 2-0 record with a 2.47 ERA in those appearances. More impressively, he struck out 38 batters with only six walks.
So, when the Brewers shipped outfielder Nori Aoki to the Royals in exchange for Smith on Dec. 5, the 6-foot-5 Georgia native was caught somewhat off guard.
"I was definitely surprised by the trade," Smith said. "Especially coming off the year I'd had with the Royals. But it was the second time I'd been traded so I knew it could happen. But, I think trades are almost always going to be a surprise."
However, it didn't take Smith long to find the positives in the trade.
"I knew Johnny Hellweg from the Angels and he had great things to say about the organization," Smith said. "Hunter Morris and I know a lot of the same people, too, and I knew he liked it here. Plus, I've noticed what the Brewers have done with young arms the last few years."
Drafted by the Angels out of Gulf Coast Community College in Panama City, Fla., in the 7th round of the 2008 draft, Smith was a highly regarded prospect when he was shipped to Kansas City in a trade for Alberto Callaspo in 2010. Primarily a starter in the Angels and Royals minor-league systems, last season was the first time Smith had seen significant relief action.
The Brewers, who've had a paucity of left-handed relievers in recent years, may have a more immediate need for Smith in the bullpen, but neither the team nor the pitcher have ruled out starting again somewhere down the line.
"I'm happy starting or relieving. There are pros and cons to both," said Smith. "I'm a routine guy. I like structure and I have a way I like to do things. So I like that about starting. But, the adrenaline of relieving was something that I really liked last year. When that bullpen phone rings and your name is called, that's huge rush."
No matter where he may fit in the Brewers' pitching plans, Smith is very comfortable with his new surroundings.
Beyond meeting his teammates and adapting to his new surroundings, Smith is, of course, also preparing for the season.
"Right now, I'm working on keeping the ball down," Smith said. "That's really important for me. And I'm working on my changeup, too. That's a big pitch for what I like to do and I know it needs work. But for me, and the way I pitch, keeping the ball down is the most important thing."
Smith admits he will be disappointed if he doesn't make the Brewers' Opening Day roster. But he's bent on leaving the Brewers no choice but to take him to Milwaukee.
"Sure, I want to make the Opening Day roster. But my job is to play baseball, not to be a general manager," Smith said. "I'm going to go out there, work as hard as I possibly can and do whatever I can to earn a spot in Milwaukee."
While he may not have sewn up a spot with the Brewers yet, through the first week of spring training, Smith has definitely made a positive impression.
"His bullpens have been incredible," said Brewers manager Ron Roenicke. "It's fastballs down in the zone with good life on them. He's got a great breaking ball. And he's got that bulldog kind of attitude. He goes hard in all of our workouts and rotations. He talks a little bit meetings in too, so I think he's comfortable. He's been impressive."
---