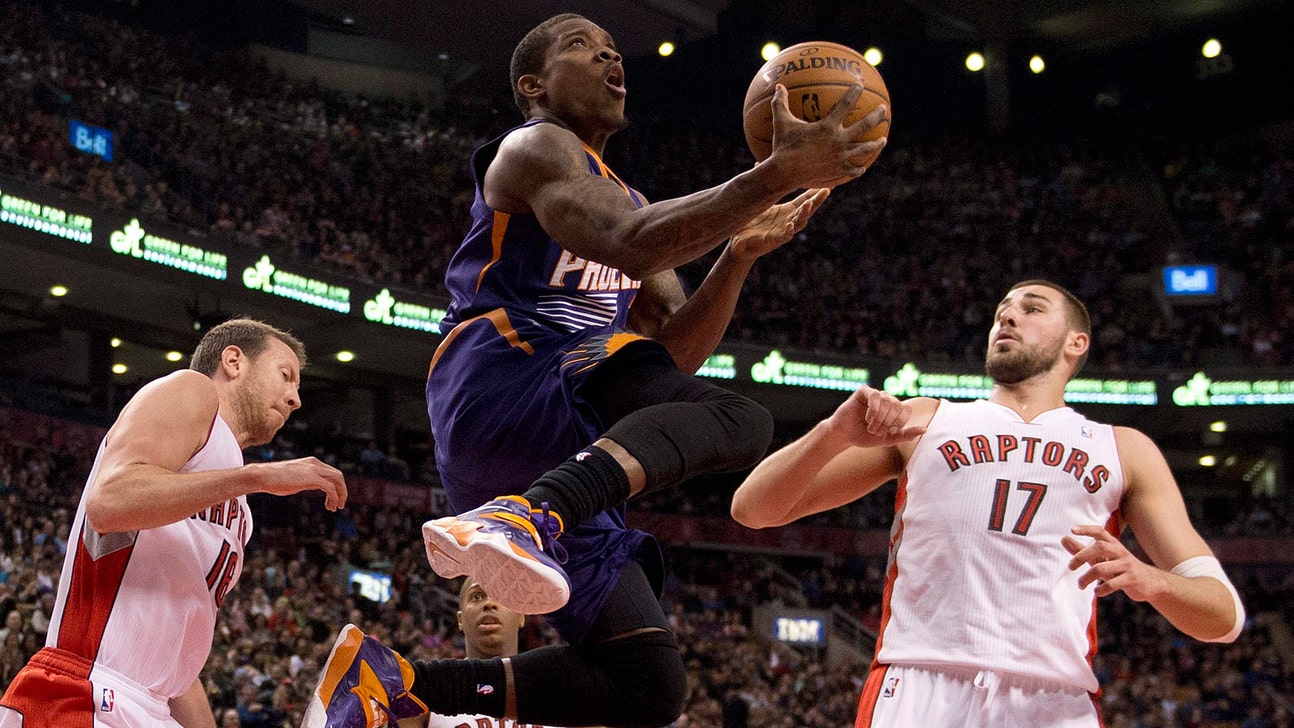 Suns spots: Resetting for the home stretch
Published
Mar. 18, 2014 2:00 p.m. ET

With the Northeast road trip reconciled at 2-1, let's jump into this week's edition of Suns Spots.
The Suns and their fans probably didn't expect the second-coming-back of Eric Bledsoe to yield otherworldly results.
And it hasn't.
In the four games since the point guard's return, the Suns are a modest 2-2. Based on the difficulty some teams have blending a crucial player back into the lineup, it could be worse.
What do the numbers say?
Phoenix has knocked in a bit more than 45 percent of its field-goal attempts during this small sample size; that's pretty close to what it's been the entire season.
Bledsoe, who averages 17.4 points, 5.8 assists and 4.4 rebounds in a few ticks under 33 minutes per game, has provided 14, 5.2 and 5.3 in 28 minutes since his return.
As before, the restricted-free-agent-to-be looks strong and quick in transition (especially considering the meniscus procedure). And, as before, Suns Coach Jeff Hornacek would like Bledsoe to push the tempo more frequently after the opposition scores.
The greatest issue since the return is shooting accuracy. Bledsoe, who is making 47 percent of his field-goal attempts overall and 33 percent behind the 3-point line, is a chilly 39 and 17 (2 of 12) in those four outings.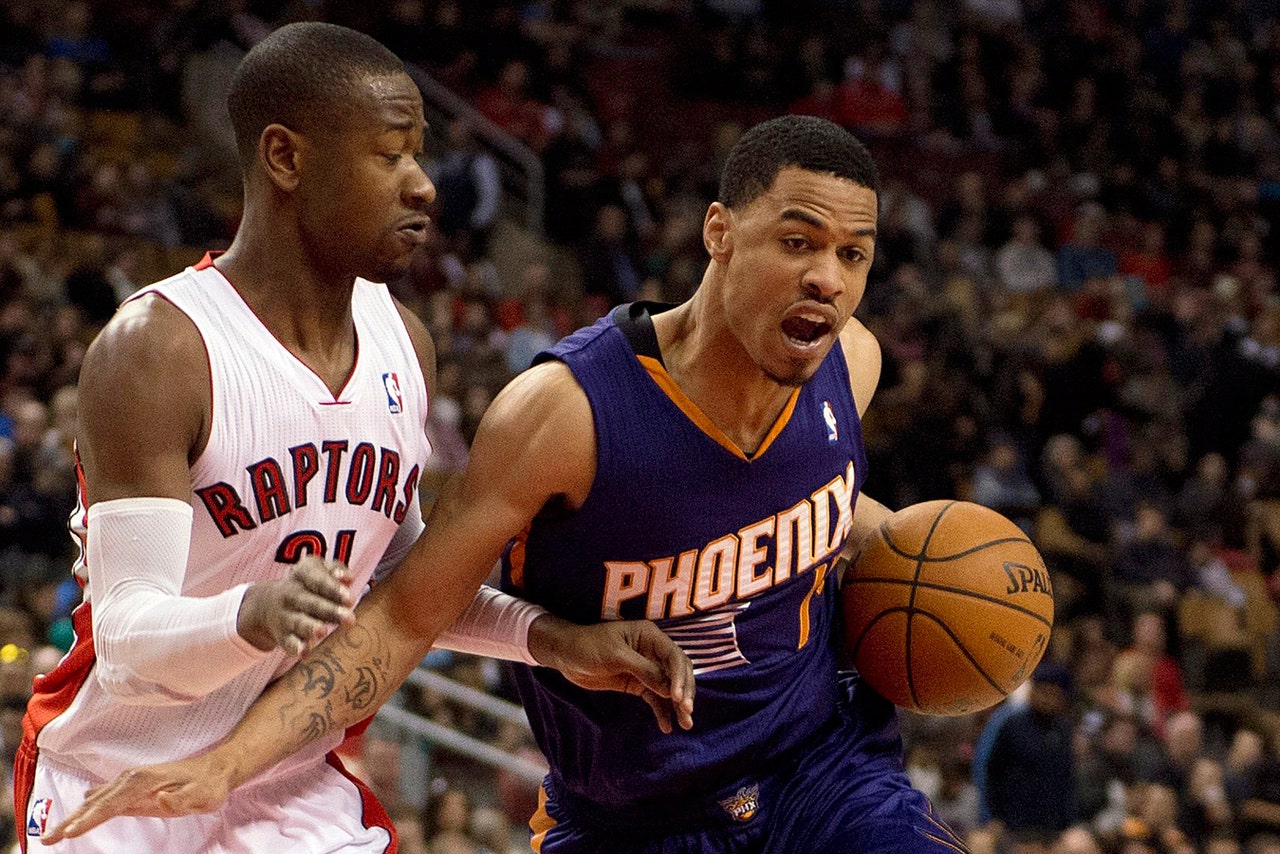 The biggest question accompanying Bledsoe's return to action was how his presence would impact the blooming stardom of co-point-guard Goran Dragic.
Well, The Dragon hasn't exactly retained his prolific output. But that had begun to dip even before Bledsoe suited up.
Dragic, who hit the New Orleans Pelicans for 40 points in the final game of February, averaged slightly more than 20 over the first five games during March. In the first three games with Bledsoe back, Dragic was right at 20 points per game. He squeezed out only 13 (in reduced minutes) on Monday night in Brooklyn.
Aside from an 8-for-19 effort against the Cleveland Cavaliers in Bledsoe's return, Dragic still has been making more than half of his shots from the field while working off the ball more often than before.
Perhaps even more important to the Suns' bid to claim a playoff seed, however, is how Gerald Green handles his role change from ultra-productive starter to nuclear sub.
For the first two games of this transformation, Green -- who scored 41 points in that uprising against the Oklahoma City Thunder -- was a mess.
He managed a combined 12 points against the Cavaliers and Boston Celtics, missing all 11 of this 3-point attempts and 17 of 23 shots overall.
In Phoenix's last two games, Green has bounced back with a game-high 28 points in the victory at Toronto and 17 (making 3 of 4 from 3-point range) in the loss at Brooklyn.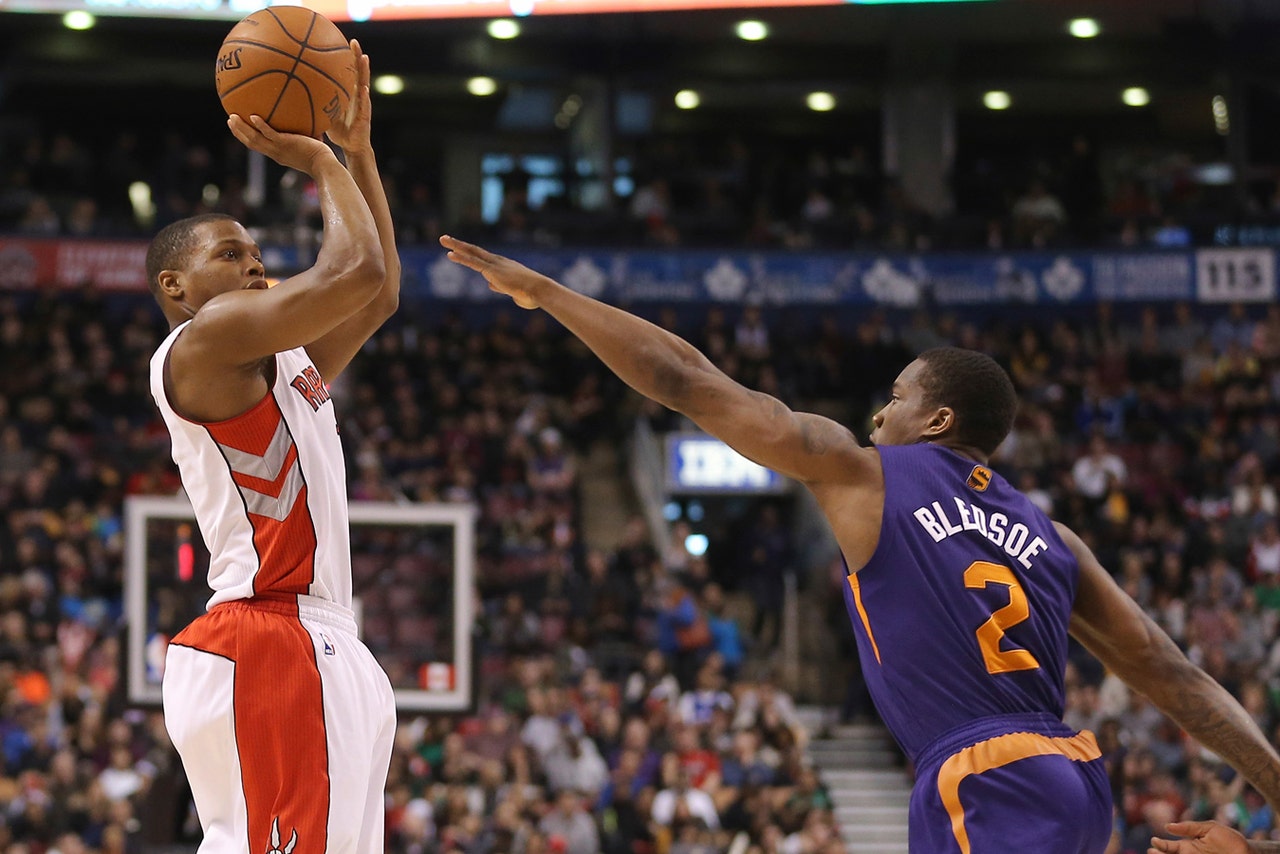 It was posited that Bledsoe would provide the Suns with a less-than-hospitable customer on the front line of the team's defense.
Well, the Suns aren't quite up to brick-wall-caliber just yet, but their pre-Bledsoe trend toward allowing the opposition to make at least half of its shots has diminished. But it hasn't diminished much.
After being scalded by 50 percent or better shooting in six consecutive games, the Suns limited the Cavaliers to 47 percent marksmanship. That's nowhere near chest-pounding levels, and the Suns couldn't get enough situational stops to win the game. It certainly didn't help that P.J. Tucker had been suspended for tussling with Blake Griffin in L.A. two nights earlier and was unavailable to guard Luol Deng.
But they did limit the Boston Celtics to 80 points while forcing them to miss 65 of 94 field-goal attempts. The Celtics are a miserable 27th among NBA teams for offensive efficiency, but that Cavs were only 24th.  Make your defensive chops any way you can, right?
The Suns' offense rang up 121 points in Toronto, where the Raptors were just one miss under 50 percent while putting up an unsettling 113.
Truly alarming was the 58 percent shooting the Suns allowed the Nets to record on Monday.
"We just didn't have the effort from the start," Hornacek said after his team's stinker on the second of a back-to-back assignment. "You just hope it's one of those nights and move on to the next one."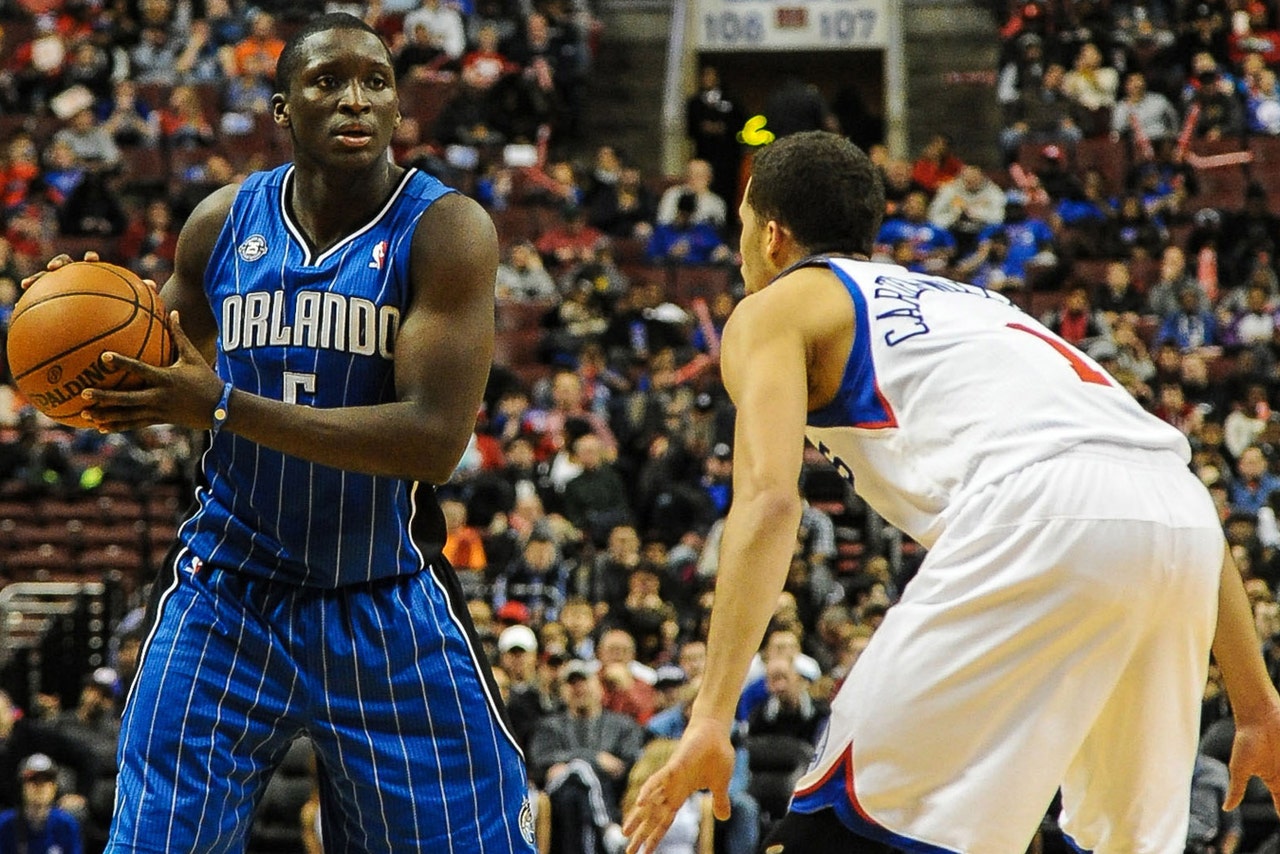 The Suns' two-game home stand will begin with Wednesday night's visit from the Orlando Magic.
Currently checked in at 19-48 (which is only bad enough to be sitting 13th in the dismal Eastern Conference), Orlando is ranked 29th for offensive efficiency. It's a salty 22nd in overall field-goal percentage.
The Magic has converted two of its last eight outings into victories, but both of those triumphs were accomplished against the mighty Philadelphia 76ers.
Orlando is led by veteran (relative to his teammates) shooting guard Arron Afflalo, who's providing 19.5 points per game and making a robust 43 percent from 3-point range.
But a great deal of curiosity is attached to rookie combo guard Victor Oladipo, who's averaging about 14 points per game. After working exclusively at shooting guard while playing collegiately at Indiana, Oladipo has been given some responsibility as the initiator of Orlando's corner-series-heavy offense.
His learning curve includes 3 turnovers per game (against 4 assists), with marksmanship percentages of 41 overall and 31 from beyond the arc.
The Suns will have another lottery-bound Eastern Conference team to deal with when the Detroit Pistons roll into U.S. Airways Center on Friday.
Currently checked in as the ninth seed in the nasty Western Conference, the Suns ended Monday 1.5 games behind the Memphis Grizzlies and 2.5 removed from the seventh-seeded Dallas Mavericks.
If they're able to stay close over the few weeks, the Suns will have an opportunity to pick up a full game on each team.
In fact, two of the final three games on Phoenix's schedule will be contested against the Mavs and Grizz. The Suns will be in Dallas to challenge Dirk Nowitzki and his cronies on Saturday, April 12.
They'll be home against Marc Gasol, Zach Randolph and the Grizzlies two nights later.
The Suns' 82nd game will happen April 16 against the Kings in Sacramento.
But April begins with a lot more difficulty than that.
The Suns will meet the L.A. Clippers in Phoenix to open the month, followed by a game in Portland, a homer against the Thunder and roadies to New Orleans and San Antonio.
While the playoffs still are within reach with 15 games remaining, the Suns will have to earn that ticket.
---