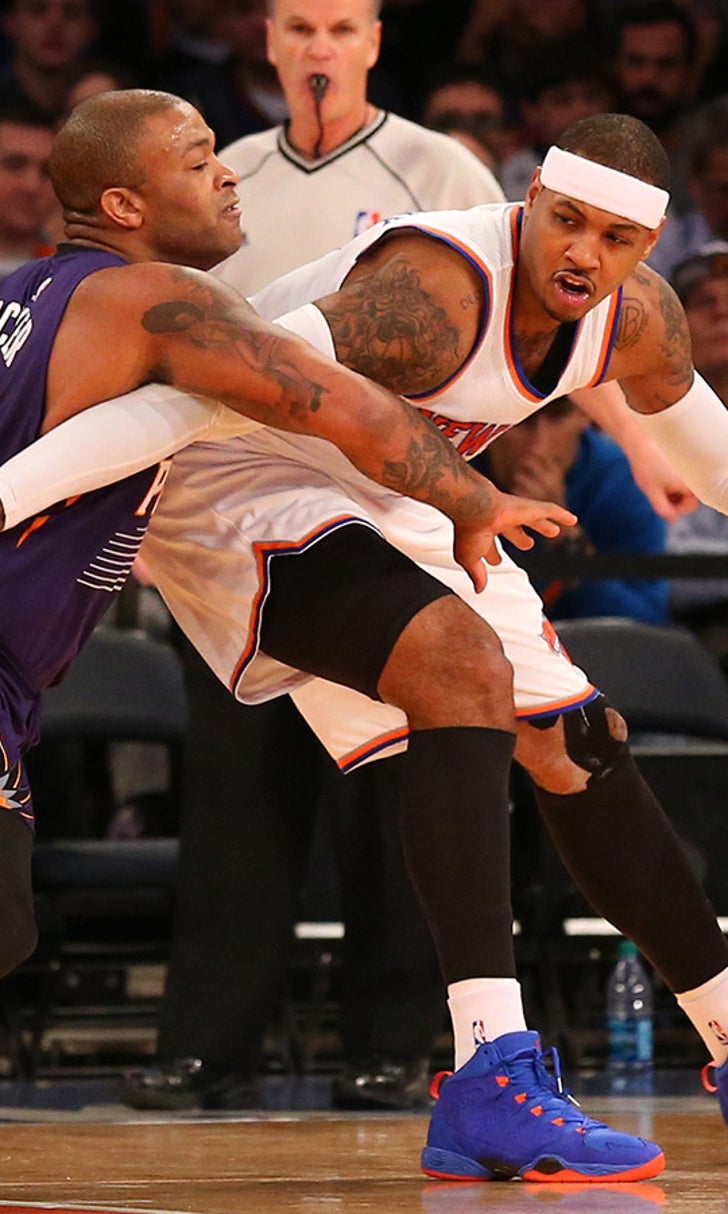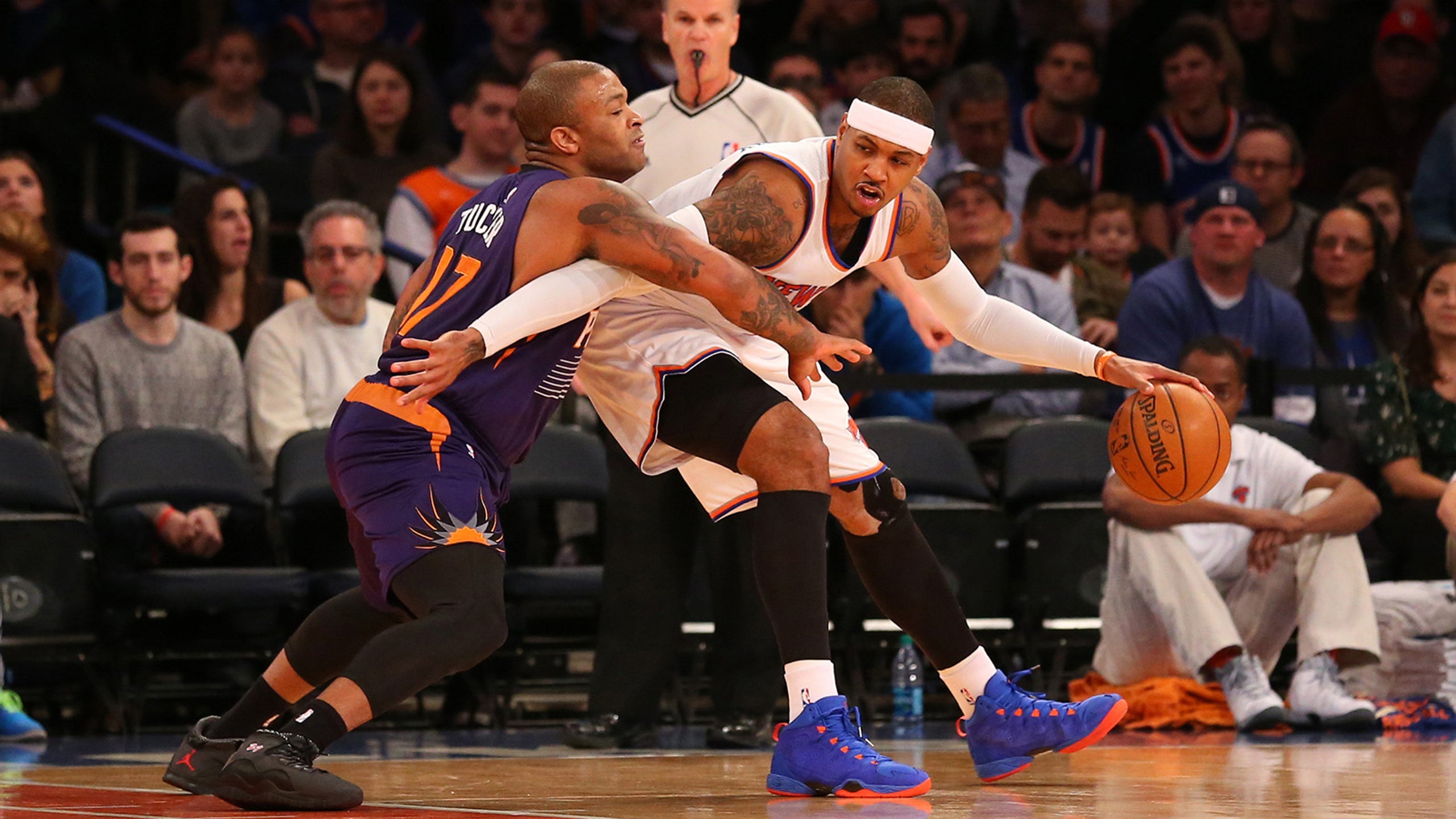 Suns head to New York hoping to snap 12-game road losing streak
BY foxsports • January 29, 2016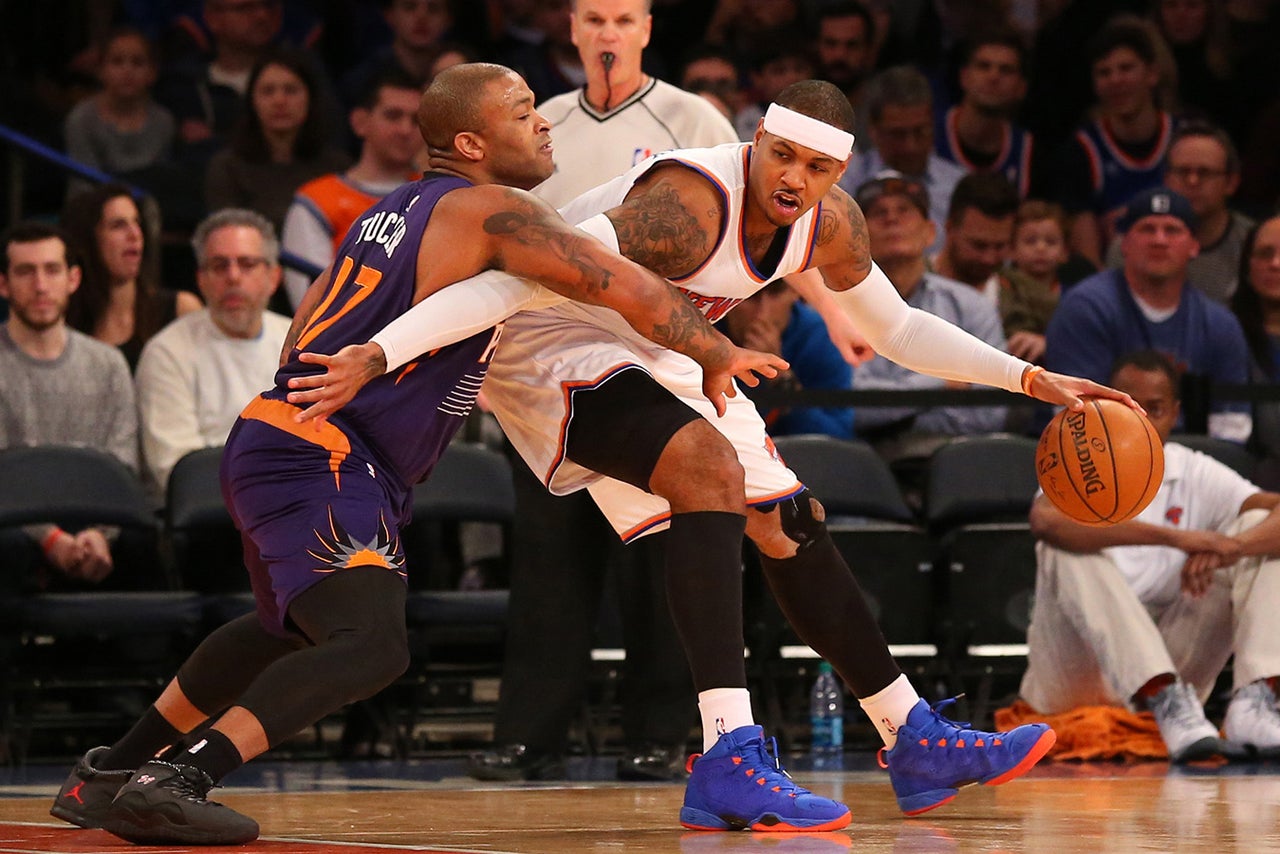 The Phoenix Suns have two games left on a four-game Eastern road trip. That's two chances to avoid an ominous distinction.
First up is Friday night in New York vs. the Knicks. The game can be seen on FOX Sports Arizona and FOX Sports GO, starting at 5 p.m.
Following New York, it's off to Dallas on Sunday night before heading home to Phoenix -- where they'll play 9 of 10 February games on their home court.
The Suns are 4-20 on the road this season and have lost their last 12. If this road trip ends without a victory, they will match the longest road losing streak for the franchise in 32 years -- a 14-game skid from Jan. 3 to Feb. 17, 1984.
Somehow, the Suns of '84, featuring the likes of Walter Davis, Paul Westphal, Larry Nance, Alvan Adams and Maurice Lucas, recovered to finish 41-41 and advance to the Western Conference finals before losing to the Lakers in six games.
That seems an unlikely path for this year's Suns (14-33) -- but we're just saying it's not unprecedented.
To turn it around, they'll have to tighten up their defense. They're coming off a 115-93 loss at Cleveland on Wednesday and have given up 115.1 points during the current road skid.
Injuries have been a major problem for Phoenix, which is expected to be without Brandon Knight for a fifth straight game due to a left groin strain. Knight's averages of 19.7 points and 5.1 assists rank second on the team behind Eric Bledsoe's 20.4 and 6.1. Bledsoe is out for the season after undergoing knee surgery last month.
"The injuries have kind of put us under the ball," coach Jeff Hornacek said.
Devin Booker has been one of the few bright spots lately for the Suns, averaging 19.8 points over the past five games. The rookie guard was averaging 8.0 points through his first 36 contests.
Tyson Chandler has 25 points and 39 rebounds in two games against the Knicks after spending three seasons with them from 2011-14.
The Knicks (22-26), meanwhile, have lost four in a row. Leading scorer Carmelo Anthony has missed two of those losses while nursing a sore knee, but he said he hopes to return for Friday's game. The Knicks are 0-6 this year in games Anthony has missed.
New York was also without rookie forward Kristaps Porzingis (upper-respiratory illness) and guard Jose Calderon (guard) in Thursday night's 103-93 loss at Toronto. The Knicks were outrebounded 50-40 and missed 10 of 20 free-throw attempts.
"We didn't do enough things to win regardless of who suits up," coach Derek Fisher said. "Simple things, we missed free throws again. We've been a great free throw-shooting team all season; didn't have the focus necessary to make those free throws. Offensive rebounding again hurt us a little bit. We had our chances; we couldn't capitalize."
It's uncertain if Porzingis and Calderon will play vs. Phoenix.
---
---