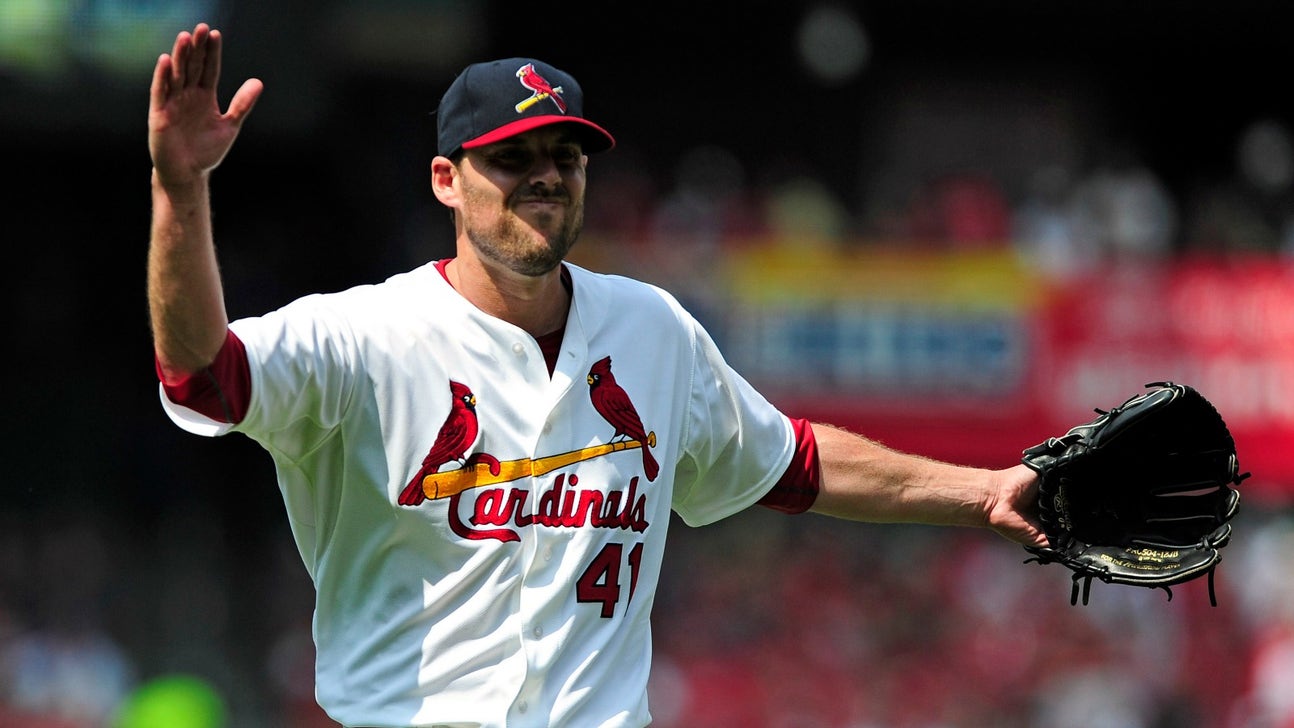 Sunday's win over Brewers could mark tipping point in NL Central race
Published
Aug. 3, 2014 7:03 p.m. ET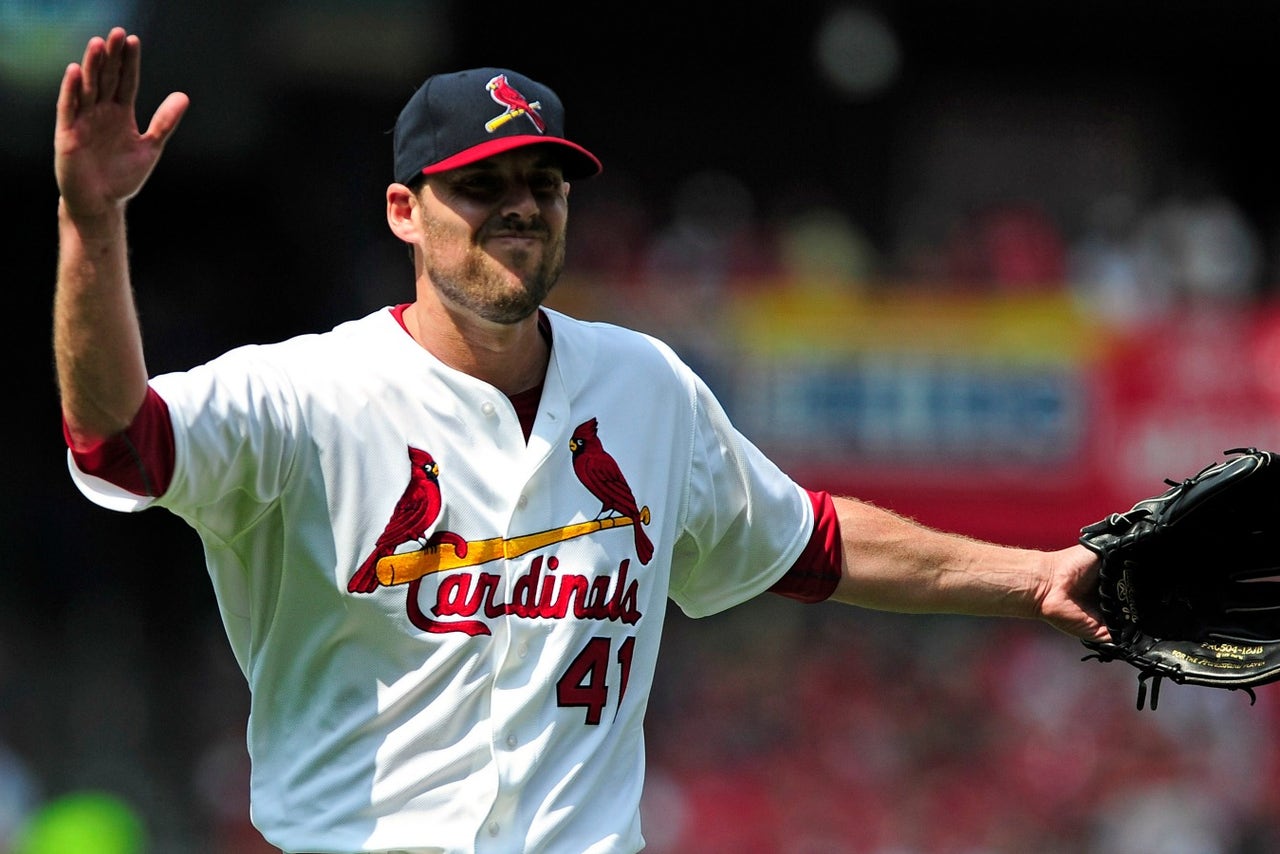 ST. LOUIS -- Come the end of September, be sure to remember what happened Sunday afternoon at Busch Stadium. The Cardinals' 3-2 victory over the Brewers very likely will be viewed as the day that changed the race in the NL Central.
Not because new starter John Lackey went seven strong innings, or because new catcher A.J. Pierzynski came through with a key hit, or because rookie right fielder Oscar Taveras delivered his biggest RBI since his debut, or because closer Trevor Rosenthal converted his 34th save for the major-league lead.
While all were key developments and could make a lasting impact, the division race actually turned with the tweak of an oblique, specifically one on the left side of Brewers starter Matt Garza.
For six innings, Garza had completely shut down the Cardinals, whose only hit was Matt Adams' hard grounder down the first-base line that first baseman Mark Reynolds could have -- if not should have -- reached. The way Garza was dominating, a 2-0 lead seemed like plenty for the Brewers.
So when the Brewers sent up a pinch-hitter for Garza in the top of the seventh, everyone paying attention had to be stunned. Garza had thrown just 71 pitches and looked as sharp in the previous inning as he had all afternoon.
But he had succumbed to the dreaded oblique strain, an injury that shelved him for the first seven weeks of 2013. Although he had his bat in hand and appeared ready to move into the on-deck circle, he'd already told manager Ron Roenicke that he could not throw anymore.
"I had to take myself out of the game, and I don't do that," Garza said. "I had to look at long-term more than short-term. I could have kept going and made it worse and I could have been out, probably, the rest of the year."
The Cardinals said they did not do cartwheels in the dugout when Garza exited, not when the first Brewers reliever, lefty Zach Duke, entered with a 1.43 ERA and 60 strikeouts in 44 innings. He has meant to Milwaukee what Pat Neshek has meant to the Cardinals.
Still, Duke was not Garza, especially not to Matt Holliday. Holliday had grounded out twice against Garza but facing Duke, he launched an 85-mph fastball 442 feet into the center-field bleachers. It was his 13th hit in 27 at-bats against Duke.
His teammates built on the momentum with four consecutive singles, the last three off Jeremy Jeffries, that put the Cardinals in front and set the stage for Neshek and Rosenthal to finish the victory. They did with few issues, with Rosenthal earning his major-league-leading 34th save and closing out the series victory that pulled the Cardinals within one game of first place.
Watch the Cardinals Live pregame and postgame shows before and after every St. Louis Cardinals game on FOX Sports Midwest.
Roenicke said Garza could be lost for a while, adding another injury to a staff that has been without two of its top relievers for weeks and don't figure to return anytime soon. The Brewers tried hard before Thursday's trade deadline to bring in reinforcements, but Roenicke said the asking price "just didn't make sense."
The Cardinals' pitching, meanwhile, appears to have been boosted by two deals at the deadline. On Sunday, Lackey went seven strong innings, giving up runs in the first and second before settling in and holding the Brewers scoreless for the next five innings.
"Worked out good, we got a win," Lackey shrugged, as if he expected nothing less. He did not walk anyone and struck out four while earning his 12th win, the first 11 coming with the last-place Red Sox.
Lackey's performance came a day after the Cardinals' other new starter, Justin Masterson, won his debut with six solid innings in a 9-7 victory.
Factor in that the tying and winning RBI were delivered by recently acquired catcher Pierzynski and rookie right fielder Taveras, and Cardinals general manager John Mozeliak should be feeling pretty good about his recent handiwork.
It's been only four games since Allen Craig was shipped off to Boston as part of the Lackey deal but so far, Taveras is not making anyone in St. Louis regret the deal. After struggling in a part-time role, he has thrived with a dose of daily duty. He has driven in five runs and is hitting .308 since Craig's departure.
He has done almost as much to turn the NL Central race as a tweaked oblique.
You can follow Stan McNeal on Twitter at @StanMcNeal or email him at stanmcneal@gmail.com.
---