Sub shop owner could face legal action for use of Clowney's name
Published
Jan. 23, 2014 7:00 p.m. ET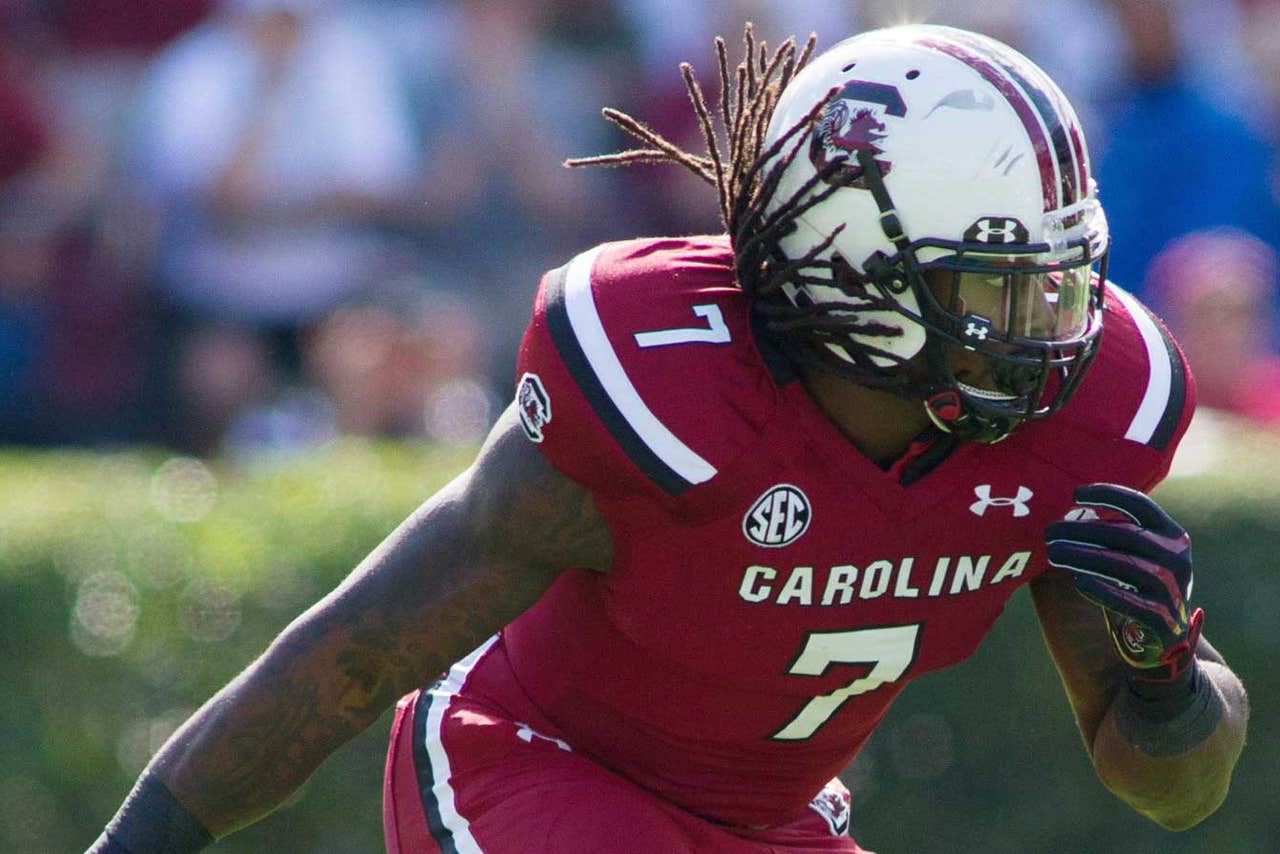 A sandwich shop owner posted a joke alluding to Jadeveon Clowney's two December speeding tickets on his store's marquee sign, and now the South Carolina star and coveted NFL Draft prospect could take legal action.
Charlie Ruffalo, owner of Sub Station II in Rock Hill, S.C., Clowney's hometown, wrote "Hurry In For Our Jadeveon Clowney Sub It Goes Really Fast" on his sign and confirmed to a local news station that it is indeed a reference to the tickets the standout defensive end received last month.
"It's a play on (Clowney's) two speeding tickets. If we did have such a sub and if it was endorsed by him, it would go really fast as in sales," Ruffalo said to WRHI AM 1340. "It's just a play on words."
Clowney's camp is not laughing, though.
According to Ruffalo, a man claiming to be Clowney's agent threatened to file an injunction against him for the sign.
Bus Cook, with whom Clowney signed following a three-year career in Columbia, told WRHI that he is none too happy about the use of his client's name.
"I've been doing this business for 20-something years," Cook said, according to the media outlet. "I've never known people to arbitrarily and openly take somebody's name and use it for their benefit without getting permission. And that's what this is."
The sub shop does not offer a Clowney-themed sandwich and Ruffalo said he told the person who called him that he would take down the message before legal action was necessary "if (the caller was) a nice guy."
As various media outlets have reported, this is not the first incident Ruffalo and his marquee sign have come up against. When actor Mel Gibson was in South Carolina filming "The Patriot," his agent contacted Ruffalo regarding his sign reading, "Please don't bother Mel Gibson while he eats here." Ruffalo claimed the agent asked him to change the sign to "Please do bother Mel Gibson...," for better public perception.
---