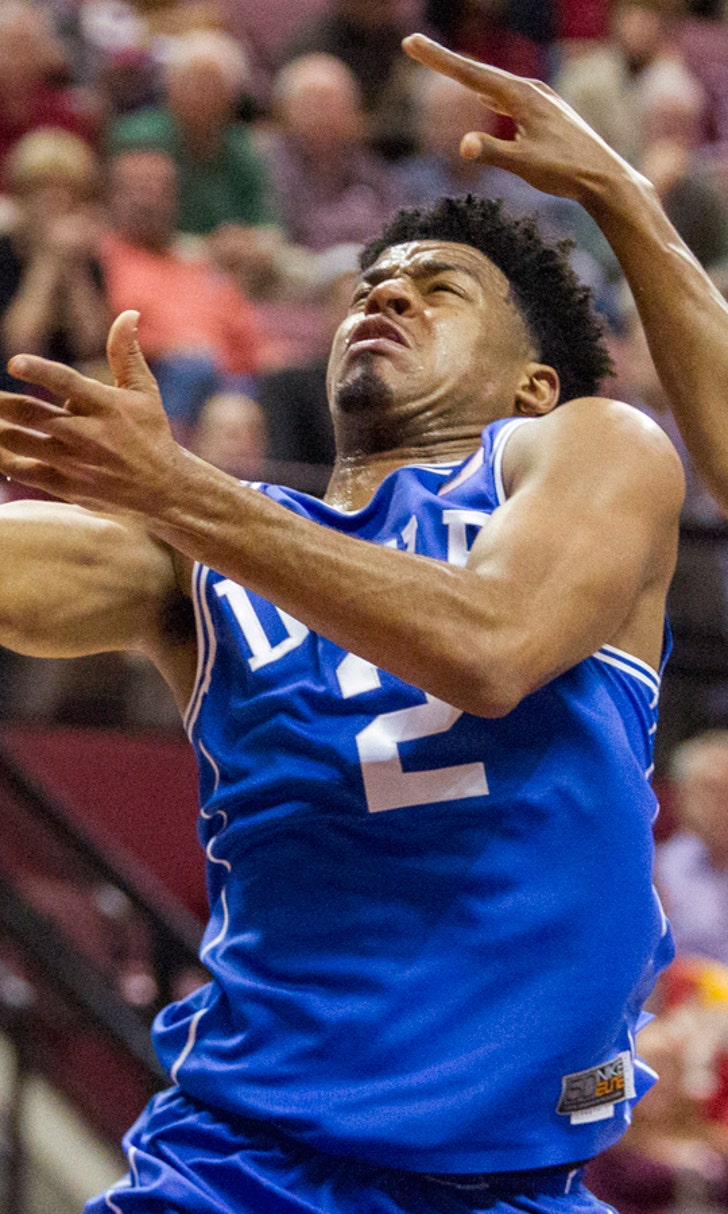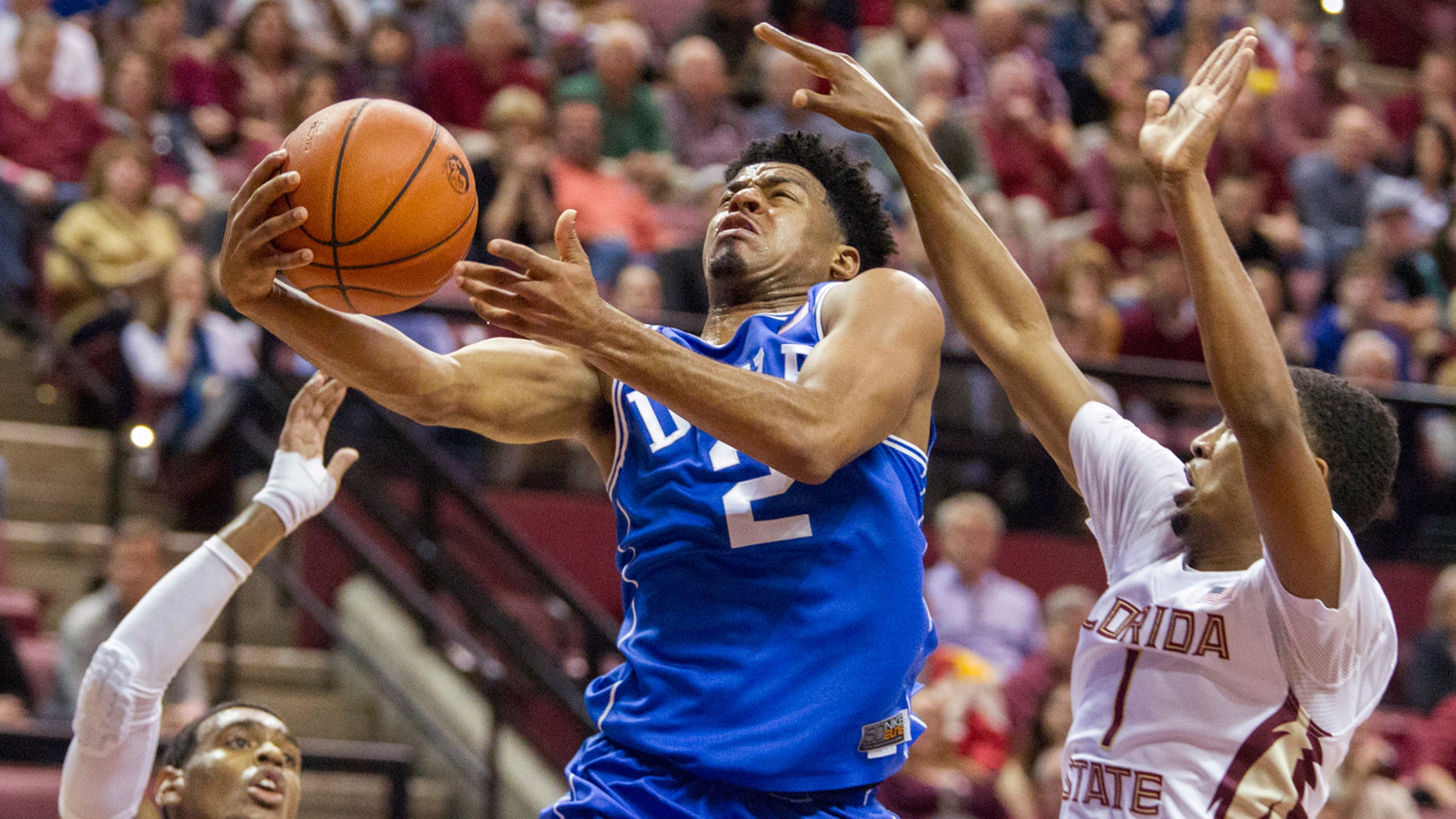 Struggles against Duke's Quinn Cook, Tyus Jones prove costly for FSU in defeat
BY foxsports • February 9, 2015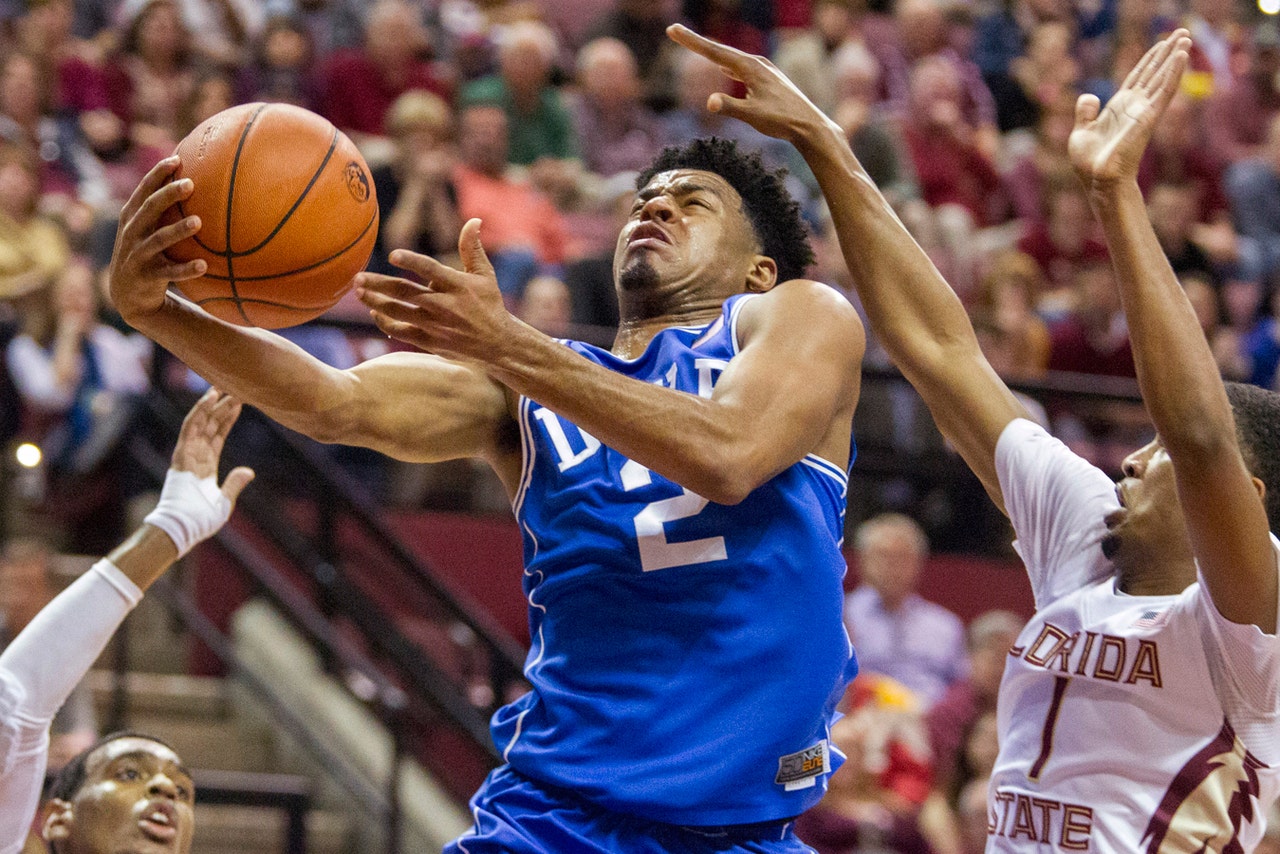 TALLAHASSEE, Fla. -- The unranked Florida State Seminoles kept it close Monday night with a gutsy effort against the fourth-ranked Duke Blue Devils. But in the end, the team from Durham proved to be too much.
Led by guards Quinn Cook and Tyus Jones, the Blue Devils outside attack outplayed the Seminoles backcourt. Combining for 42 points and six 3-pointers, they were the difference.
"Our guards, Quinn and Tyus, played big-time games tonight," Duke head coach Mike Krzyzewski said. "Those two guards have been rock solid for me."
Cook, a senior, scored a game-high 26 points on 8-of-15 shooting and hit big shot after big shot whenever it seemed as though the Seminoles were getting back into the game.
"Quinn has been terrific as a leader, I think he's been our most valuable guy," Krzyzewski said. "He's been one of my better leaders that I've ever had at Duke, and I didn't think that would happen this year.
"Of all the guys, I am most proud of him."
Jones, a freshman, added 12 assists and turned the ball over only once. He handled intense defensive pressure from the Seminoles all night long and was able to get to the basket at crucial times throughout the game.
"He had 12 assists and just the one turnover and played with poise," Krzyzewski said of Jones. "He's had a great month. He's had a terrific year, but a really great month."
Florida State's point guard and leading scorer Xavier Rathan-Mayes struggled as the defensive efforts from Cook forced Rathan-Mayes into six turnovers and five points.
"I thought Duke did a fantastic job of taking advantage of some of our youthful inexperience," Seminoles head coach Leonard Hamilton said. "We were so anxious that we allowed their defensive pressure to create some indecision."
Junior Devon Booker, Rathan-Mayes' backcourt mate, kept the Seminoles in the game behind a career-high 23 points on 6-of-8 shooting.
"I followed the scouting report and listened to what the coaches told me," Bookert said. "They kept trying to deny the ball from X, so it got swung to me and I tried to take advantage."
The loss drops Florida State to 13-12 on the year and 5-7 in the ACC. With March looming and an invite to the NCAA tournament unlikely, the Seminoles know they have to turn things around quickly.
"We've got to find a way to win more games," Hamilton said. "We're past the stage of taking moral victories. We have to overcome our shortcomings. Right now we're 5-7 with 11 games remaining, for us to dig ourselves back into consideration coming close isn't gonna cut it."
---