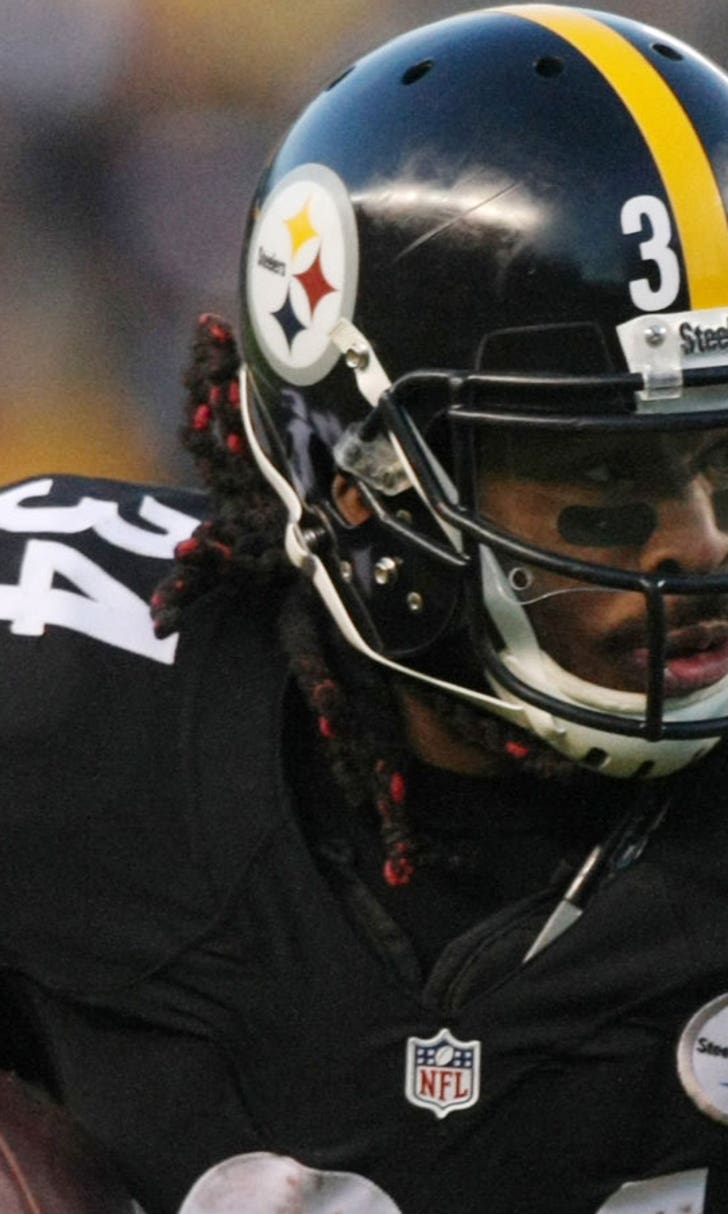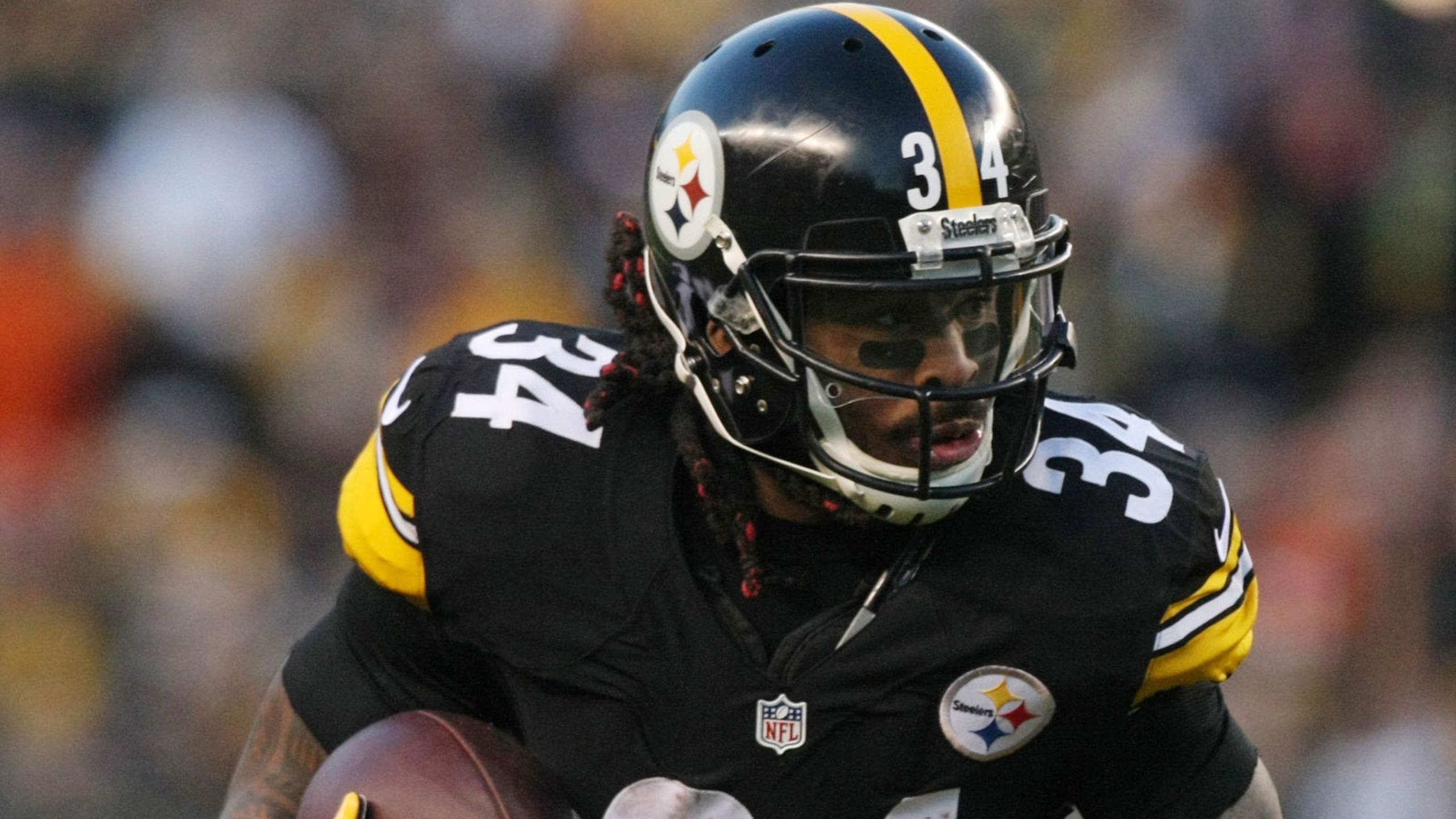 Steelers prepping with backups in the backfield vs. Bengals
BY foxsports • January 8, 2016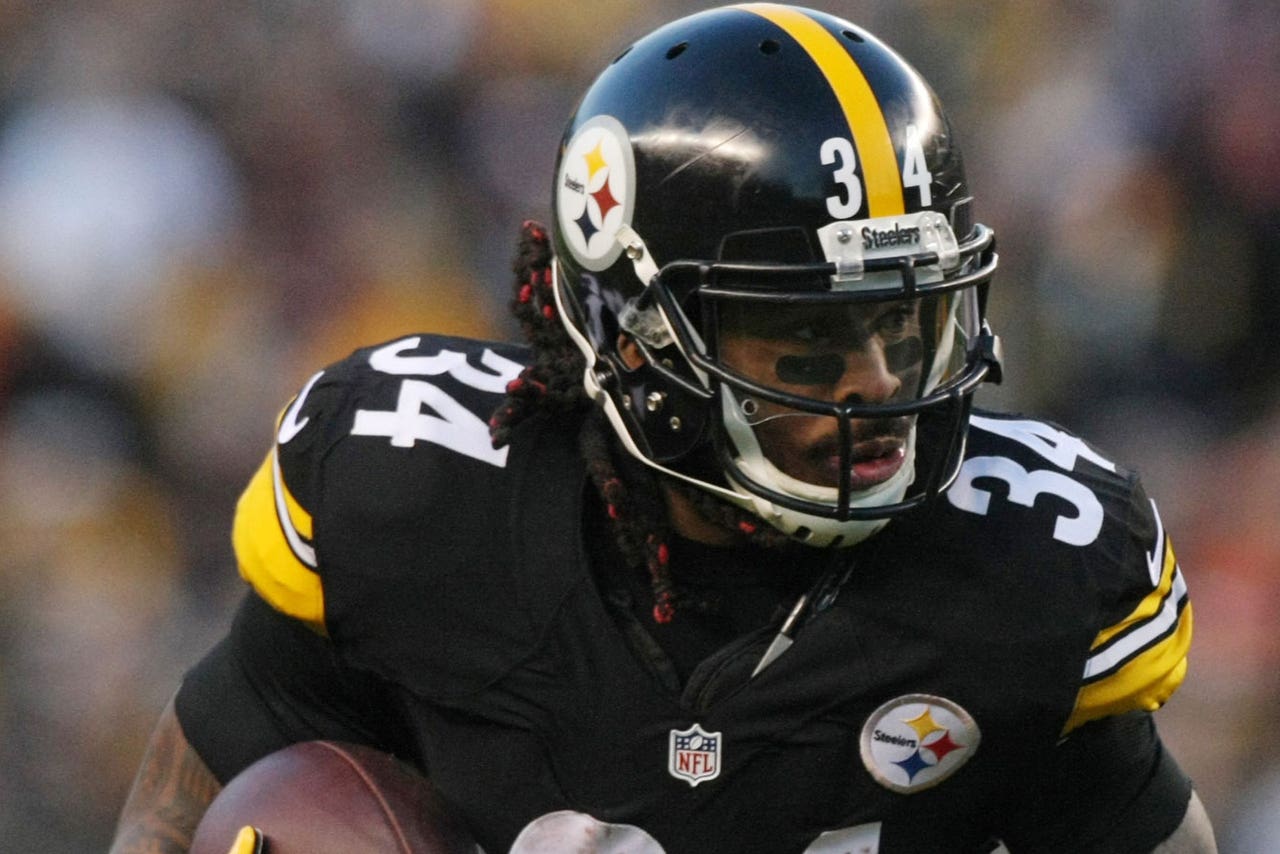 PITTSBURGH (AP) -- Fitzgerald Toussaint stood at his locker hursday afternoon, a black hoodie pulled tight over his head. Pittsburgh Steelers coach Mike Tomlin saw the young running back basking in the glow of the TV lights and jokingly wondered aloud why a player who spent most of the year on the practice squad was getting so much attention.
It's one way Tomlin is trying to relieve the pressure on his unlikely starter. Not that Toussaint needs it. The 25-year-old understands he's doesn't have the resume of injured stars Le'Veon Bell or DeAngelo Williams. So what? Toussaint remains confident he'll be effective on Saturday night when the Steelers play Cincinnati in the wild-card round of the playoffs.
"I can be a very electrifying and a very disciplined guy," Toussaint said.
If the Steelers want to extend their season past this weekend, it would help if Toussaint is a little bit of both. With Bell rehabbing a busted right knee and Williams still in a walking boot dealing with a bum right foot, Pittsburgh will turn to Toussaint and journeyman Jordan Todman to carry the bulk of the load against the AFC North champion Bengals.
It's not ideal -- Todman and Toussaint combined for 64 yards rushing this season, or 1,399 less than Bell and Williams -- but Pittsburgh feels confident enough in the duo that the Steelers declined to sign a warm body off the street as they did a year ago when Bell hyperextended his left knee in the regular season finale. Pittsburgh brought in well-traveled Ben Tate, who ran for 19 yards and fumbled in a loss to Baltimore.
Not this time.
"We had a guy that hadn't been here and didn't understand protection," offensive coordinator Todd Haley said. "It forced us into a little bit of a corner on some of the things we were able to do on game day. I think everybody feels a lot better that way in the sense that we have guys that understand protections, understand the runs (and) understand the language that we're using."
Even if they aren't household names. Pittsburgh signed Todman on Sept. 6 after Todman was one of the final cuts in Carolina and added Toussaint to the practice squad a day later. Neither figured to be part of the Steelers' plans. That changed when Bell's right knee folded awkwardly under him against Cincinnati on Nov. 1 and Williams' right foot got crunched last week in Cleveland.
Enter Toussaint, two years removed from his days as a feature back at Michigan. He finished with 12 carries for a modest 24 yards against the Browns, though he did add a 2-point conversion and proved willing to put his 5-foot-10, 200-pound frame in front of a blitzing linebacker.
Blocking may be Toussaint's most important job as Pittsburgh figures to rely heavily on one of the league's best group of receivers while trying to win its first playoff game in five years. The fact Toussaint and Todman have been around for four months means they haven't had to spend the week cramming. The only thing that's changed for them this week is who they're standing next to in the huddle, trading backup Landry Jones for Ben Roethlisberger.
"We don't have to reinvent anything," Roethlisberger said.
And hope to do it a little better than they did last January against the Ravens, when Pittsburgh's longest run came on a 16-yard "sprint" by Roethlisberger. The inability to do much on the ground or keep Roethlisberger from absorbing five sacks had as much to do with the 30-17 loss as Joe Flacco's two touchdown passes.
Looking back, right tackle Marcus Gilbert allows losing Bell so abruptly -- and with little behind him after the team cut LeGarrette Blount -- took more of a mental toll than the Steelers initially let on.
"Not having Bell in there kind of hurt the guys and we didn't come as prepared as we should have," Gilbert said.
As a result, Baltimore rolled. Toussaint stood on the Ravens sideline and watched the mild upset unfold as a reserve. He remembers the mentality Baltimore brought to Heinz Field. It's one he feels would serve the Steelers just as well this weekend.
"Just go out there and play hard and play physical and just go hunt," Toussaint said. "That's our motto in here: just go hunt."
---
---