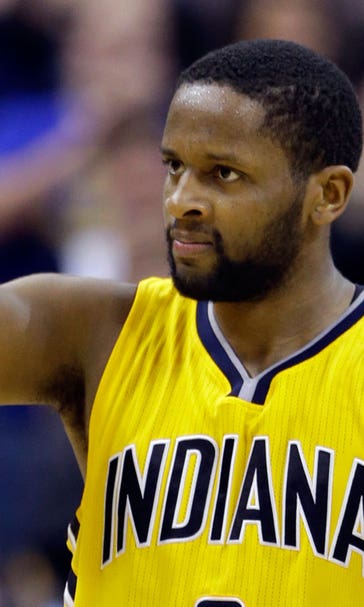 Stayin' Alive: Pacers survive scare with double OT win over Wizards
April 14, 2015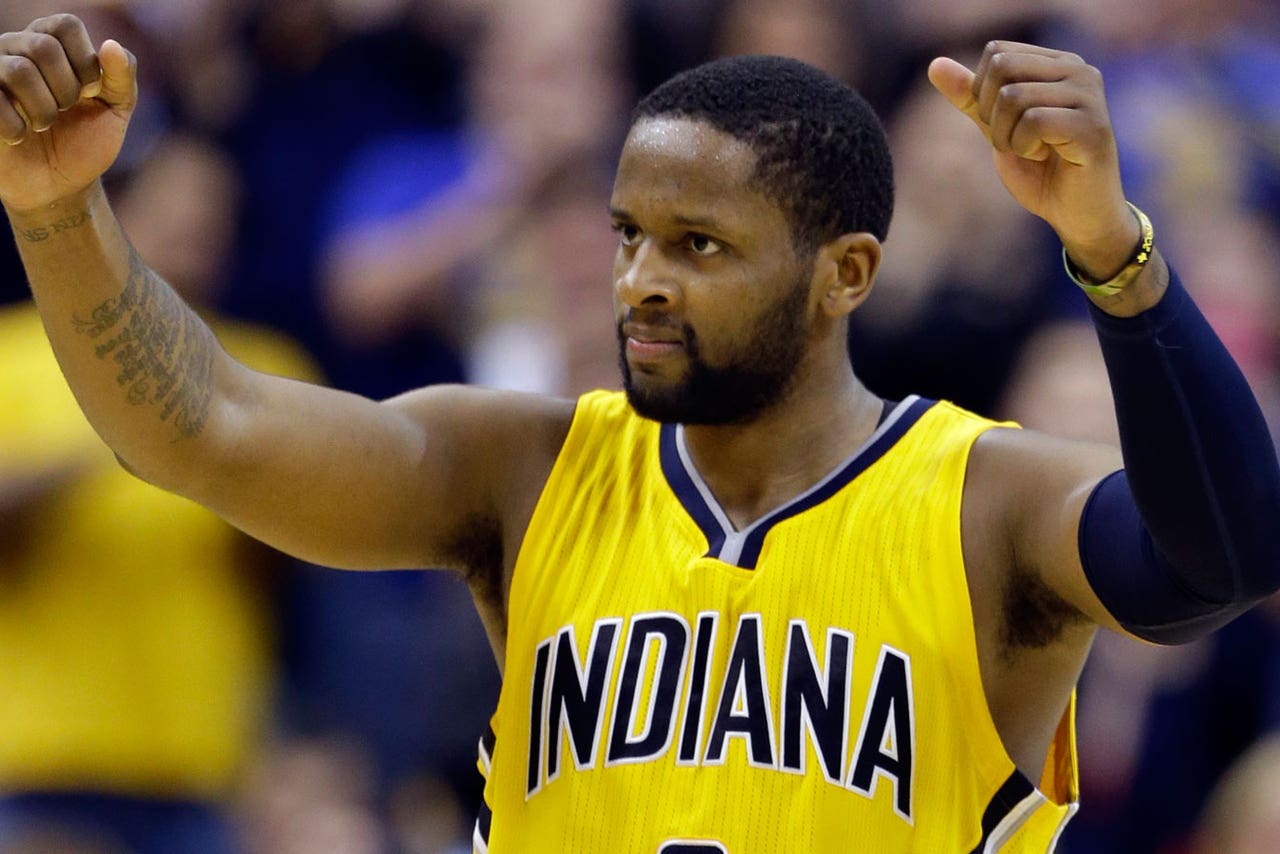 INDIANAPOLIS -- C.J. Miles and George Hill helped Indiana survive Part I of its playoff push Tuesday night.
Now comes the harder part -- making the red-eye flight to Memphis and doing it all over again less than 24 hours later.
At least the Pacers still have a chance. Miles scored 25 points, Hill added 24 and together they spurred a 7-2 run to open the second overtime and keep Indiana's playoff hopes alive with a critical come-from-behind 99-95 victory over Washington.
"Just all-out heart, and determination, and will, and perseverance, and not quitting," coach Frank Vogel said. "We got down so many times and had so many opportunities to give in. They just persevered through it."
It took everything the Pacers (38-43) had.
Paul George played a season-high 18 minutes, almost three full minutes longer than planned. His 20-foot pull-up jumper tied the score at 85 with 22.4 seconds to go in the first overtime.
Miles and David West each played more than 40 minutes and helped fuel the final scoring flurry. Hill wound up playing a little more than 48 minutes -- more than anybody on either team -- despite going two of 10 on 3-pointers, the second one sealing the win with 27.8 seconds left in the game.
So after playing nearly 3 1/2 hours of real time and standing around to sign autographs afterward for Fan Appreciation Night, the Pacers walked into the locker room at 11:33. They were greeted by this message on the dry erase board: Plane 12:15, fluids, carbs, compression tights.
Now the question is whether Indiana has enough energy to beat a Western Conference foe that is still fighting for playoff positioning?
"Going to have to, we have no choice," West said after scoring 15 points and grabbing eight rebounds.
Indiana has been in desperation mode for the past two weeks.
Since losing nine of 11 and nearly falling out of playoff contention, the Pacers have won six straight to put themselves on the precipice of making the postseason for the fifth straight year. Brooklyn's loss Monday allowed Indiana to move into the eighth and final spot in the East. All they need now is a win at Memphis or a loss by the Nets.
And nobody wanted to leave the Pacers behind more than Washington (46-35), which was eliminated by Indiana in last season's playoffs.
For most of the night, the Wizards had Indiana right where they wanted.
Dunks were blocked. Long-range shots turned into air balls. Mid-range shots bounced hard off the backboard, and passes inexplicably went out of bounds or into the hands of Wizards defenders.
Yet, somehow, the Pacers found a way to overcome all those problems when they needed it most.
"It gets you ready," Washington coach Randy Wittman said. "This was a playoff atmosphere that we're going to face Saturday or Sunday. I thought it was a good test."
Marcin Gortat and Bradley Beal each scored 19 points for the Wizards. John Wall added 16 points and 11 assists, though he was just seven of 23 from the field and 0 for five on 3-pointers.
But they made it a grind for the Pacers, whose hopes appeared doomed with a 70-61 deficit with 7:07 left in regulation.
Indiana charged back to take a 79-75 lead, then gave it right back and watched Wall tie the score again at 81 on a layup with 51.7 seconds to go. The Wizards had two shots to win it in regulation, but the go-ahead tip-in was ruled to come after the buzzer. A replay review confirmed the call.
In the first overtime, the teams combined for just three baskets, but the Wizards never trailed.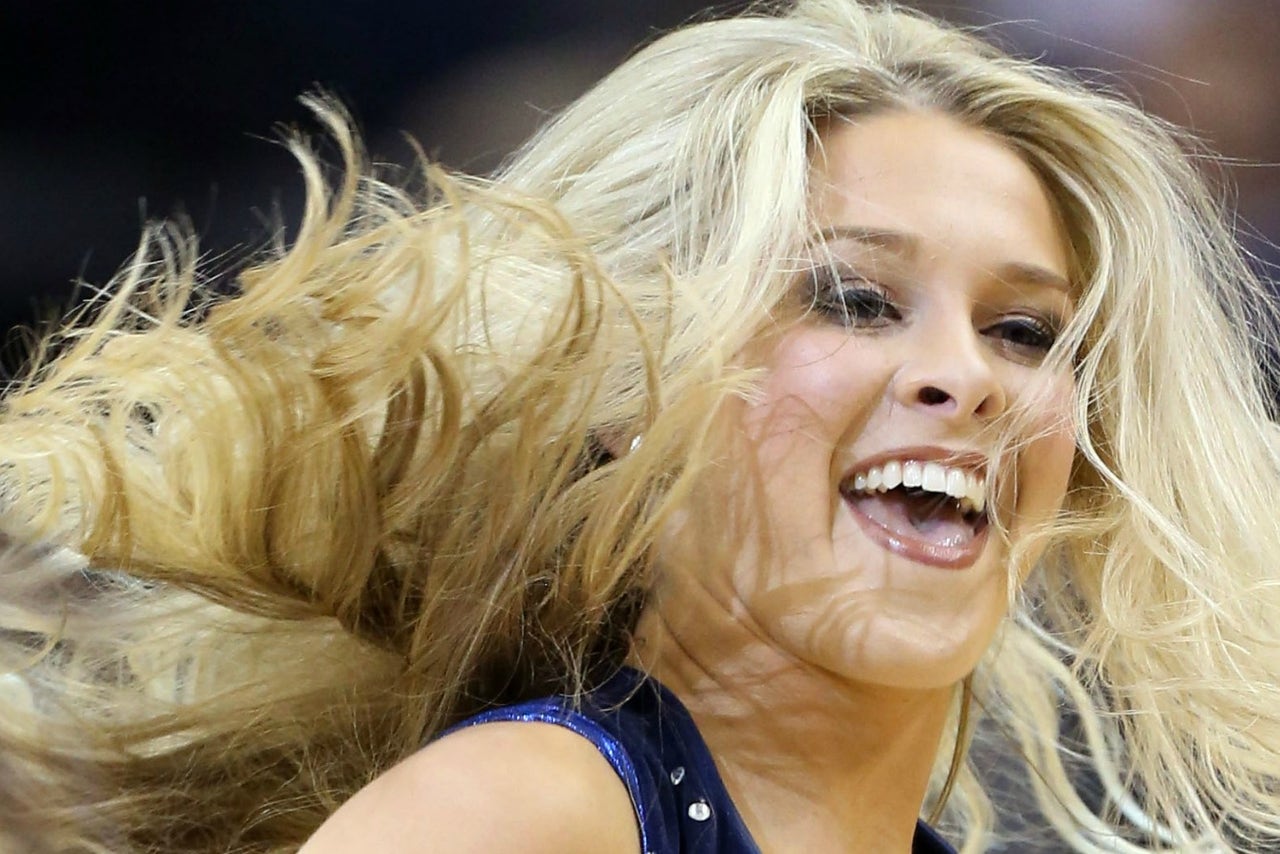 Lookin' good! Flip through our photo album of Pacers cheerleaders.
Hill broke the 85-85 tie with a 15-foot jumper, Miles followed that with a 3 from the left corner and Hill made a nifty pass to West for a layup just before he would have been called for a five-second call. That made 92-87. Hill's late 3 sealed it.
"It was a game that we needed," George said. "It's survival mode. We've got to get this (next) win."
TIP-INS
Wizards: With the No. 5 seed in the East locked up, Washington decided to give big man Nene the night off. He twisted his right ankle in Friday's loss to Brooklyn then played 27 minutes Sunday in a win over Atlanta. But with the playoffs starting this weekend, the Wizards asked Nene to rest.
Pacers: Indiana wasn't just off from the field, it nearly blew the game at the free-throw line, where it was 10 of 17.
UP NEXT
Wizards: Host Cleveland on Wednesday.
Pacers: Visit Memphis on Wednesday.
---