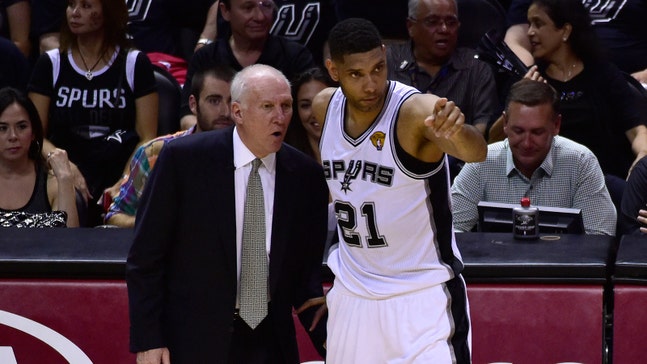 Spurs' Popovich expects Duncan to 'go for another' season
Published
Feb. 4, 2015 11:37 a.m. ET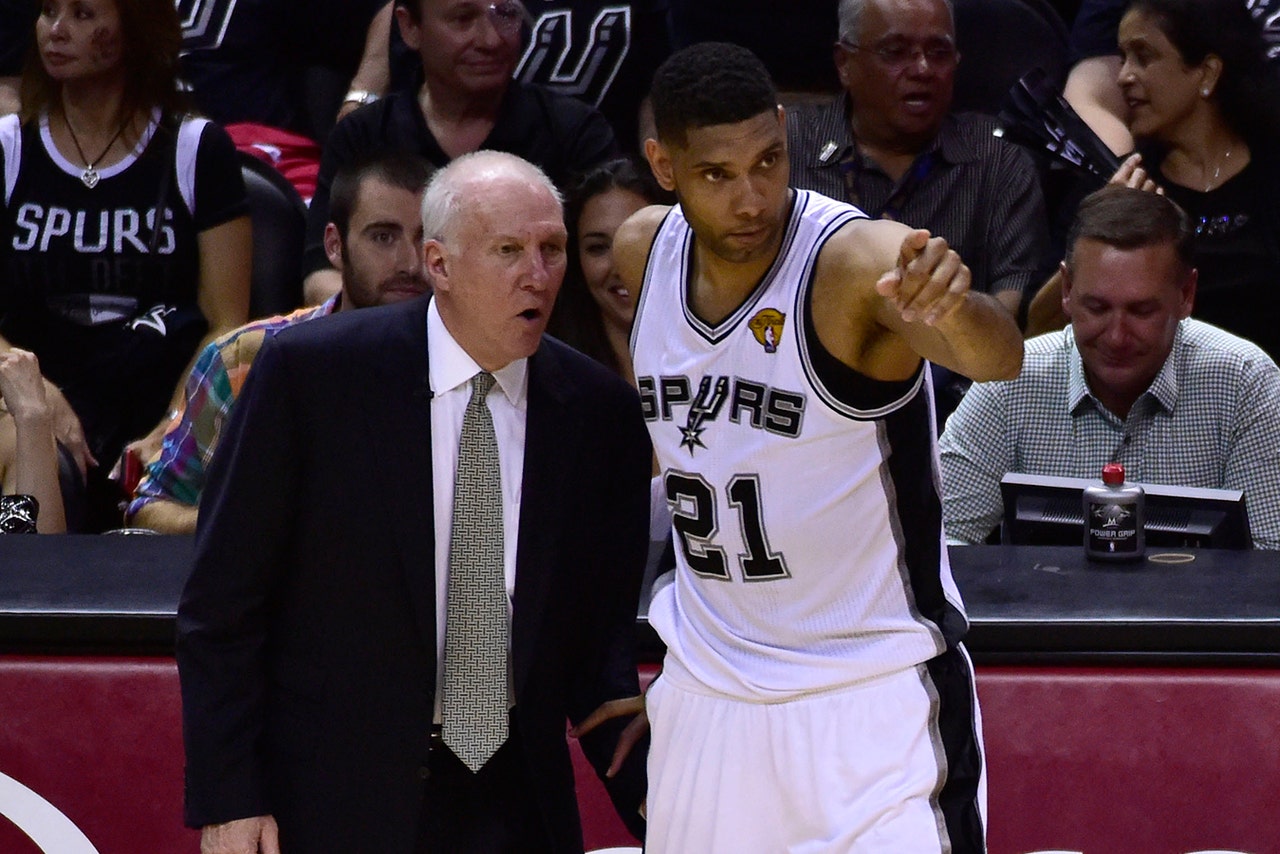 The San Antonio Spurs never seem to go away no matter how old they get. 
Tim Duncan will be 39 in April and has accomplished nearly everything in his Hall of Fame career. The only thing missing from his resume are back-to-back titles, and the outlook doesn't look promising halfway through the season as the defending champs are fighting just to stay in the playoff race.
But coach Gregg Popovich doesn't expect Duncan to hang it up after 2015. 
"No matter how [the season] ends, I think Timmy is going to look at [retirement] again," Popovich told USA TODAY Sports. "And if you ask me, my guess is that he'll go for another one because he has been so consistent this season.
"It's just consistent stuff: another double-double, over and over and over again. Because of that, I think in his mind that if it continues through the rest of the year, I think he'll say, 'I'm going to go another year and see what happens.'"
Duncan hasn't averaged 20-plus points since the 2006-07 season, but he's still the centerpiece of the selfless Spurs that haven't missed the postseason since he became the No. 1 overall draft pick in 1997. 
"What he has told me is that the minute he feels like he's a hindrance to his team or he's not on the positive end or helping him, he's going to walk right off the court," Popovich said. "It might be during the third quarter of a game.
"He's not going to hang on to finish a contract or make the money or have the notoriety that you know he doesn't give a [expletive] about. So the way he's playing now, he's going to look in the mirror and say, 'Hey, I'm doing all right.'"
MORE FROM FOX SPORTS SOUTHWEST: 
- Highest paid coaches in college football
- Ranking NFL quarterback salaries
- Oldest player on every NBA team
---