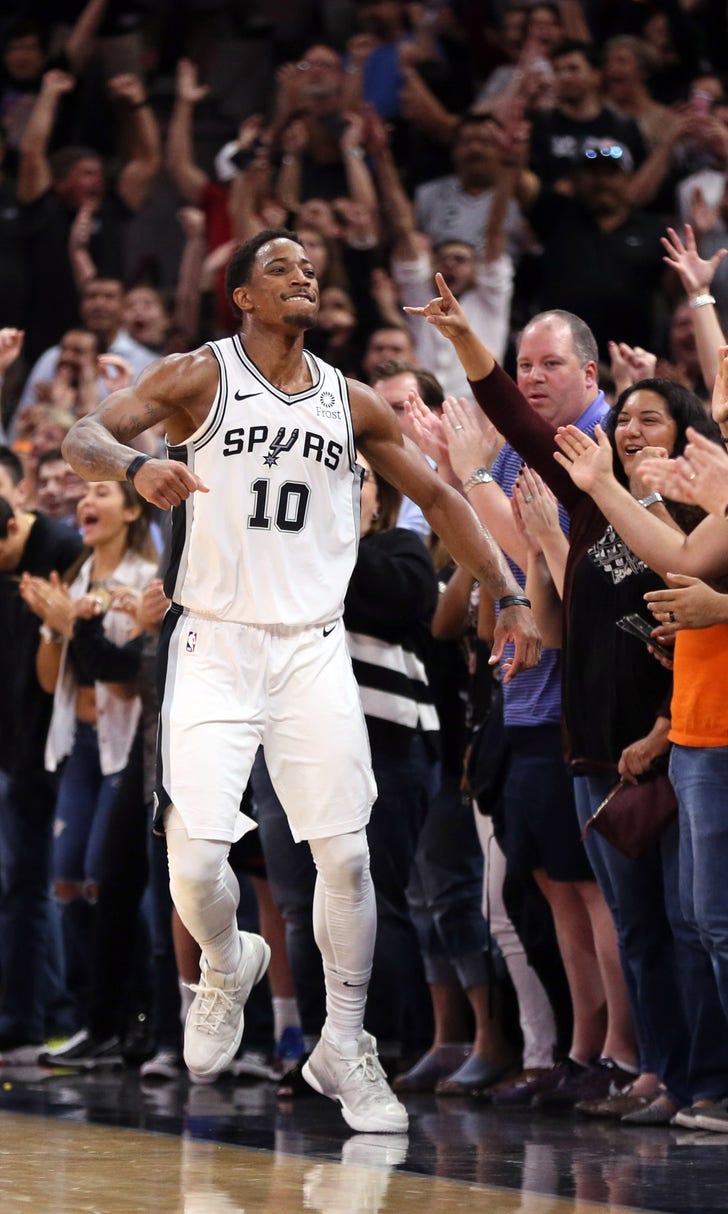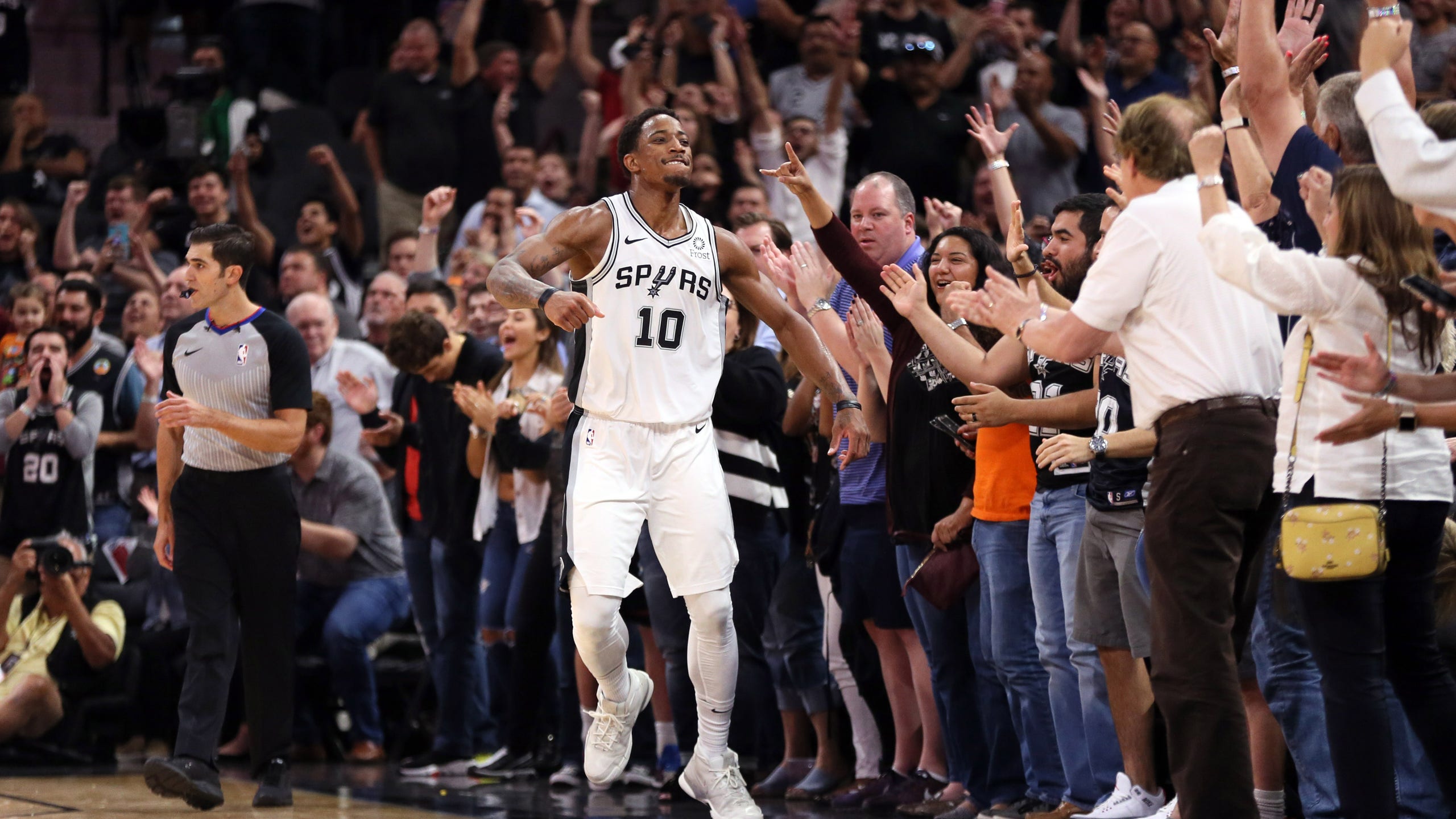 Spurs look to remain on roll at Phoenix
October 31, 2018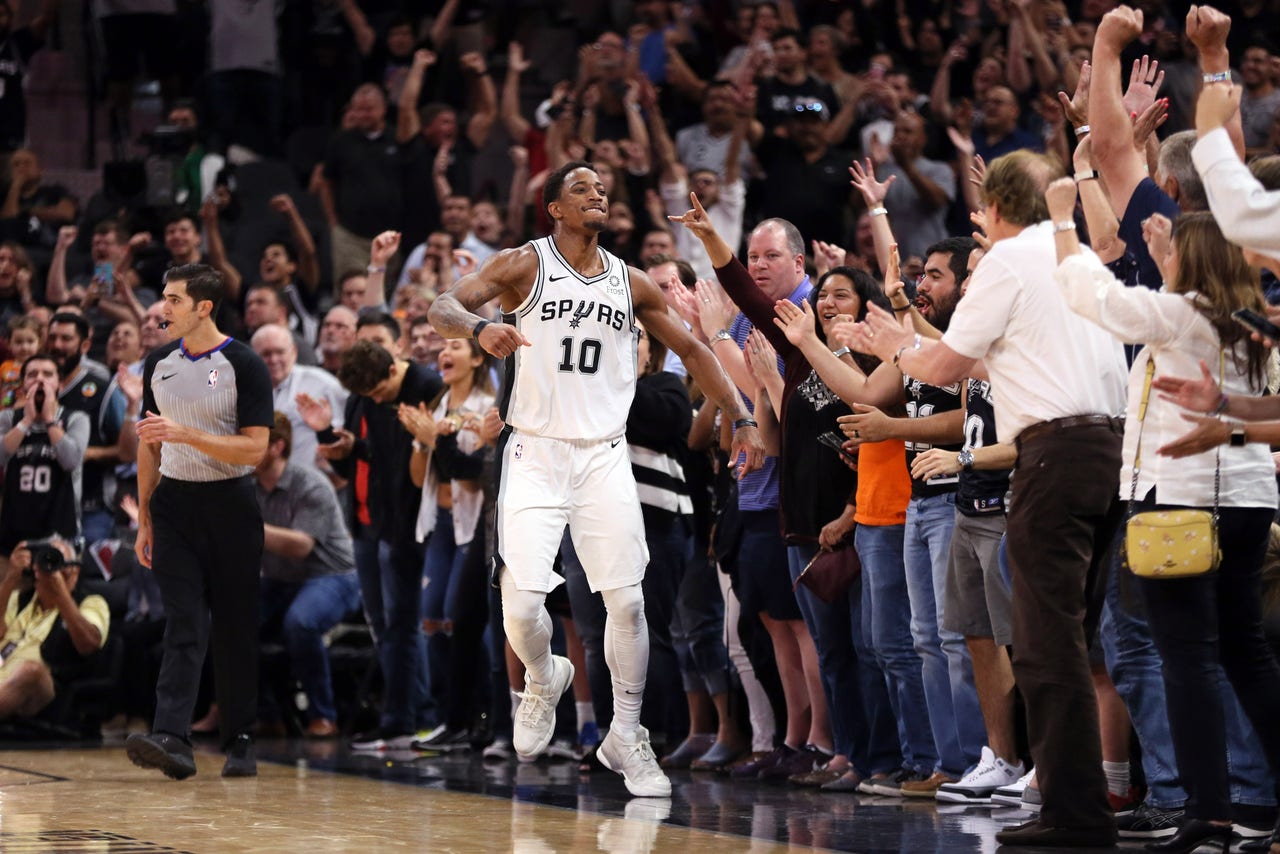 PHOENIX -- San Antonio learned a lot about French point guards from Tony Parker, who was an integral part of four championship teams before retiring last season.

The Suns are just getting to know theirs, rookie import Elie Okobo.

The Spurs -- the team Phoenicians love to hate because of previous playoff series gone ugly -- will visit Phoenix on Wednesday on a bit of a run, having won three of four, two in overtime.

Newcomer Demar DeRozan has been a terrific fit after being acquired for Kawhi Leonard. DeRozan has led the Spurs (4-2) in both scoring and in assists in five of their six games, and he had 34 points and nine assists in a 113-108 overtime victory over Dallas on Monday.

DeRozan missed a potential game-winner in the final seconds of regulation against Dallas before delivering the knockout blow in overtime.

"You know, Michael (Jordan) didn't make every shot at the end of the game," Spurs coach Greg Popovich told reporters, "but there are very, very few people who want to be in that position all the time. (DeRozan's) one of those people who loves it."

The Suns have had little success since blitzing Dallas in the season opener, dropping five straight, and they have played the last two without leading scorer Devin Booker, who is doubtful Wednesday with a strained left hamstring.

An injury to nominal point guard Isaiah Canaan in a 117-110 loss at Oklahoma City on Sunday gave them a chance to take a long look at rookie point Okobo, and they came away impressed.

Okobo, the first pick in the second round of the 2018 draft, had 18 points, seven assists, five rebounds and three turnovers in 31 minutes after picking up 12 points, two assists and one turnover in 18 minutes of a 117-96 loss at Memphis the night before.

"He played with confidence," coach Igor Kokoskov told reporters after the Oklahoma City game.

"He played with a presence. He played like, 'I belong here.' "

The Spurs have long proven they belong here, and the transition from Leonard to DeRozan has gone off seemingly without a hitch. Off guard DeRozan is averaging 28.3 points and 8.0 assists per game.

At the same time, small forward Rudy Gay is averaging 14.7 points and 8.5 rebounds while stepping into the lineup at the small forward spot after being used off the bench in his first season with the Spurs last year.

Gay has had double-doubles in his last three games, a career first and a cause for wonder after the Dallas game.

"What have you been doing all these years?" forward LaMarcus Aldridge shouted out, jokingly.

Playing the point in the NBA can involve a sometimes-steep learning curve as defenses probe fort a weakness, and it remains to be seen how (and if) the Suns will work Okobo into the rotation.

At the same time, Okobo and Canaan are the only true point guards on the team that resorted to using off guard Booker at the point last season and played him there for the final 5 1/2 minutes of a 121-100 victory over the Mavericks on Oct. 17.

Okobo, 22, made 9-of-18 field goals in the last two games, including 5-of-11 3-pointers, after playing only 12 minutes in the first four games.

He played the last three seasons for Pau-Lacq-Orthez in France's top professional league He averaged 12.9 points and 4.8 assists last season and was a top contender for the league's most improved player award, won previously by Clint Capela and Evan Fournier.

The Suns' struggles to this point have come at the defensive end, where opponents are shooting from 50.5 percent, second-highest in the league, and have shot at least 50 percent in the last five games. The Suns also have committed 18.5 turnovers a game and have surrendered 129 points on turnovers.

Josh Jackson started at off guard in the two games Booker missed and was ineffective, scoring a combined 16 points on 7-of-20 shooting with 11 turnovers and nine personal fouls. He played only 21 minutes against the Thunder.

"We have a lot of talent," said Ryan Anderson, who had season-high 15 points against Oklahoma City. "We don't have a lot of experience together, but we have a lot of talent. We could be a lot better, and we will be. You just have to be patient and know that this is a process."

 


---
---