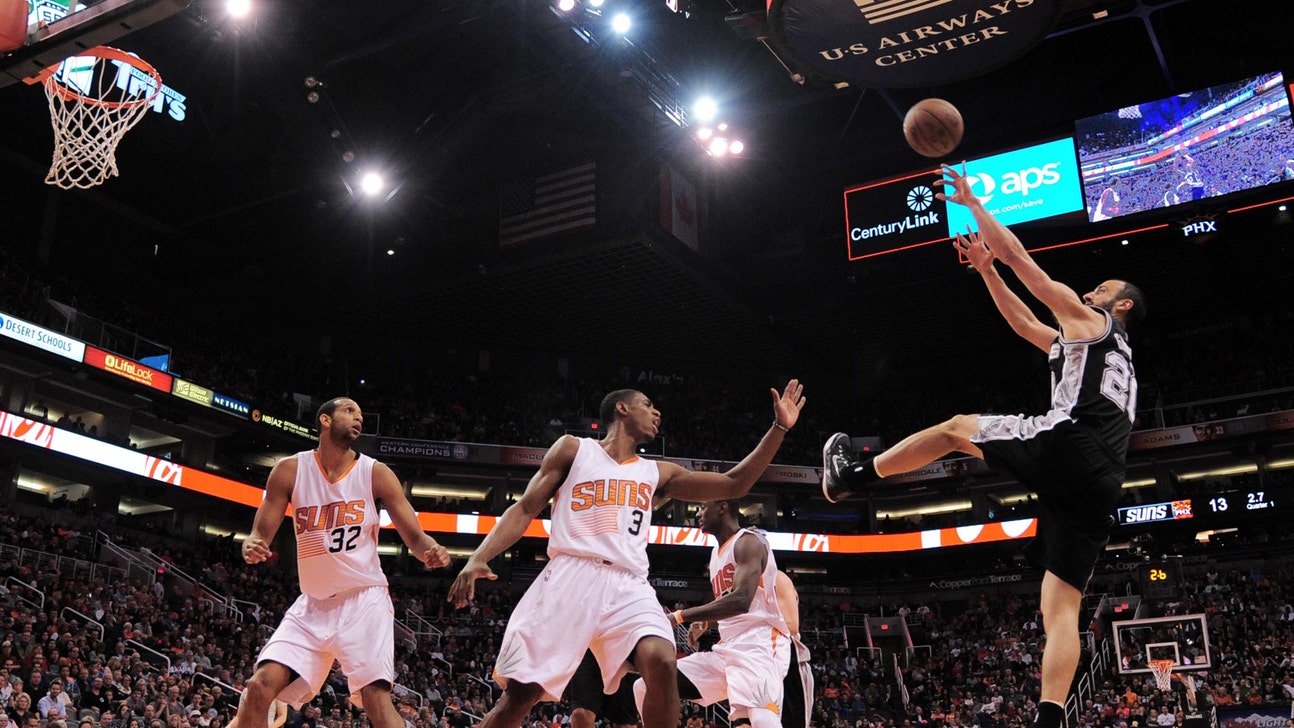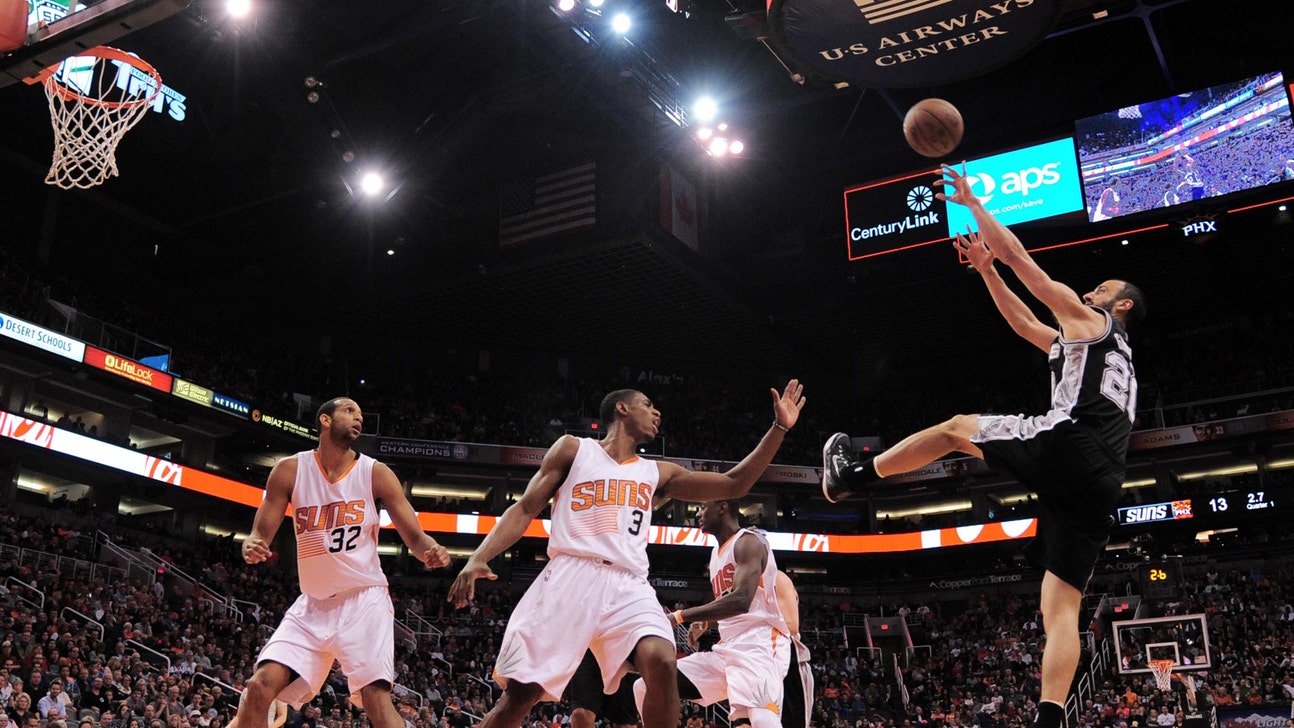 Spurs end rodeo road trip with rout of Suns
Published
Feb. 28, 2015 11:24 p.m. ET

PHOENIX (AP) -- San Antonio is finally going home, and with a lopsided victory. Phoenix forward Markieff Morris left the locker room grumbling about Suns fans.
Kawhi Leonard had 22 points and 10 rebounds, and the Spurs dominated from the opening tip in a 101-74 rout Saturday night.
The Spurs, playing the finale of their annual nine-game "rodeo road trip," were up 51-24 at the break, the fewest points in a half for the Suns in franchise history. San Antonio led by as many as 34 in the second half.
Marcus Morris scored 15 of his 19 points in the fourth quarter, when Phoenix scored 33 to avoid breaking the team record for fewest points in a game -- 68 against Kansas City 34 years ago.
"It's one of those games," Phoenix coach Jeff Hornacek said. "I guess the bright side is that they all played bad the same night."
Danny Green, Boris Diaw and Aron Baynes scored 12 apiece for the Spurs.
The 27-point margin matched the Suns' most one-sided loss of the season.
"It is just basketball," San Antonio coach Gregg Popovich said. "We just had a good night defensively and at the same time they had a poor night shooting. It happens. It has happened to us before and it is not a good combination when the other team is playing good `D' and you can't make shots."
San Antonio fell two points shy of its largest victory of the season.
After the game, Markieff Morris was critical of what he perceived to be a lack of consistent fan support in Phoenix -- and not just on this night.
"They don't boo but they don't cheer much, either," he said. "I know we're a lot better than that. I know Phoenix fans are a lot better than that. We have a lot of genuine fans that cheer for us, the ones that's in the first row, the second row, the third row. But once you go up you feel like people are just at the game watching.
"I just think we expect more from the fans," he continued. "That's basically what I'm getting to. We expect more. We expect this to be a home-court advantage every time we step on the court no matter if we're playing Orlando or we're playing Cleveland."
There wasn't much reason to cheer in this one.
Phoenix shot 18.6 percent (8 for 43) in setting a club record for fewest points in a half. Phoenix's eight first-half field goals tied a franchise low. To make matters worse, the Suns lost newly acquired guard Brandon Knight in the first half with a hip pointer.
The Spurs, coming off a win at Sacramento on Thursday night, jumped out to a 16-7 lead and never trailed. They were up 24-13 at the end of the first quarter.
Phoenix went 7:51 without a field goal. Meanwhile, San Antonio scored 12 in a row to lead 33-13 before Marcus Morris' breakaway dunk ended the Suns' drought with 7:28 left in the half.
The Spurs led 75-41 entering the fourth, Phoenix's largest deficit of the season.
Tim Duncan said the Spurs are regaining their confidence.
"I think that's been shot for a while," he said. "So we're going to start building it back and start winning some games."
The Suns fell 1 games behind Oklahoma City for eighth place in the Western Conference. The reigning champion Spurs are at No. 7, two games behind Dallas.
---