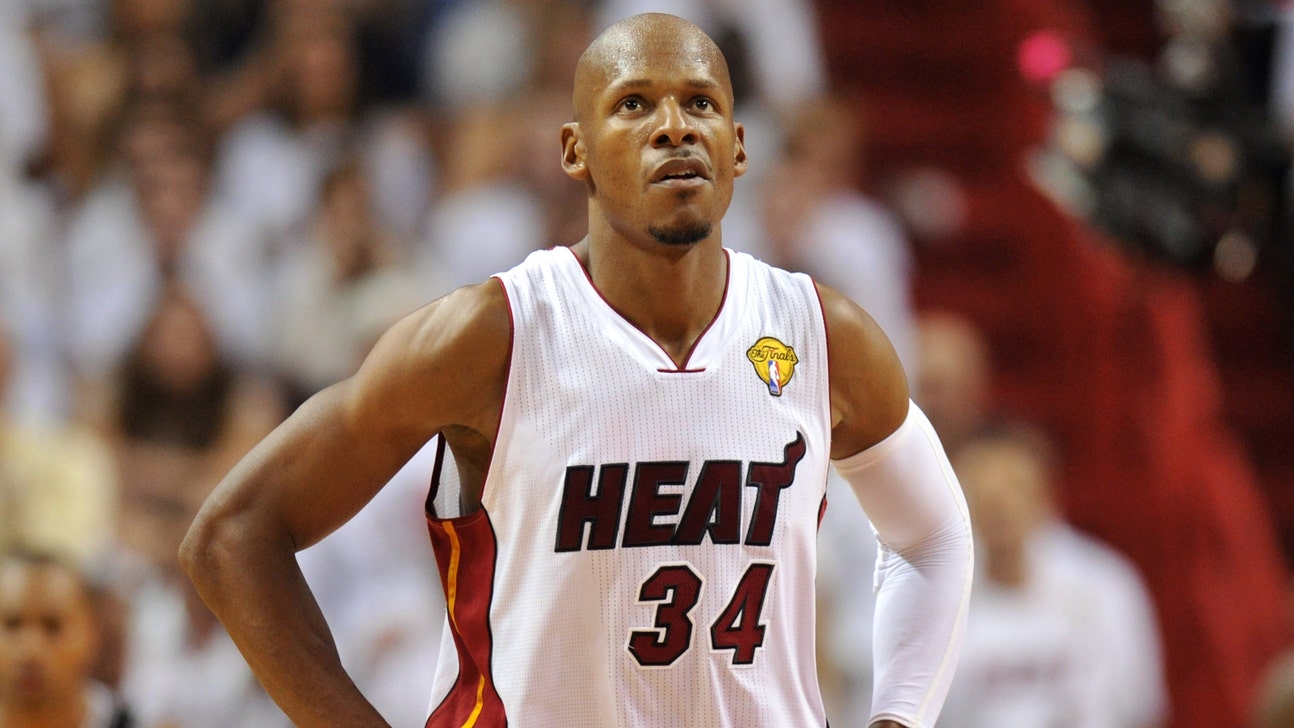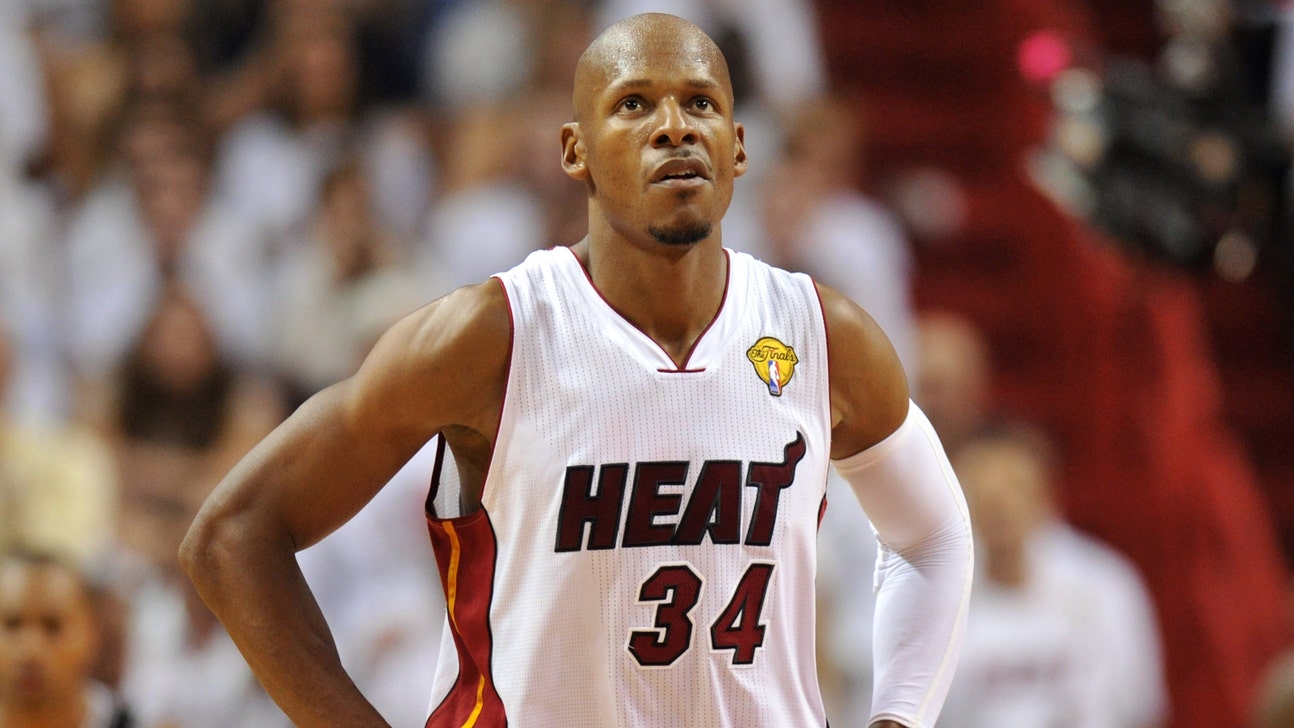 Sources: Veteran Allen to pick next destination soon
Published
Feb. 8, 2015 8:33 p.m. ET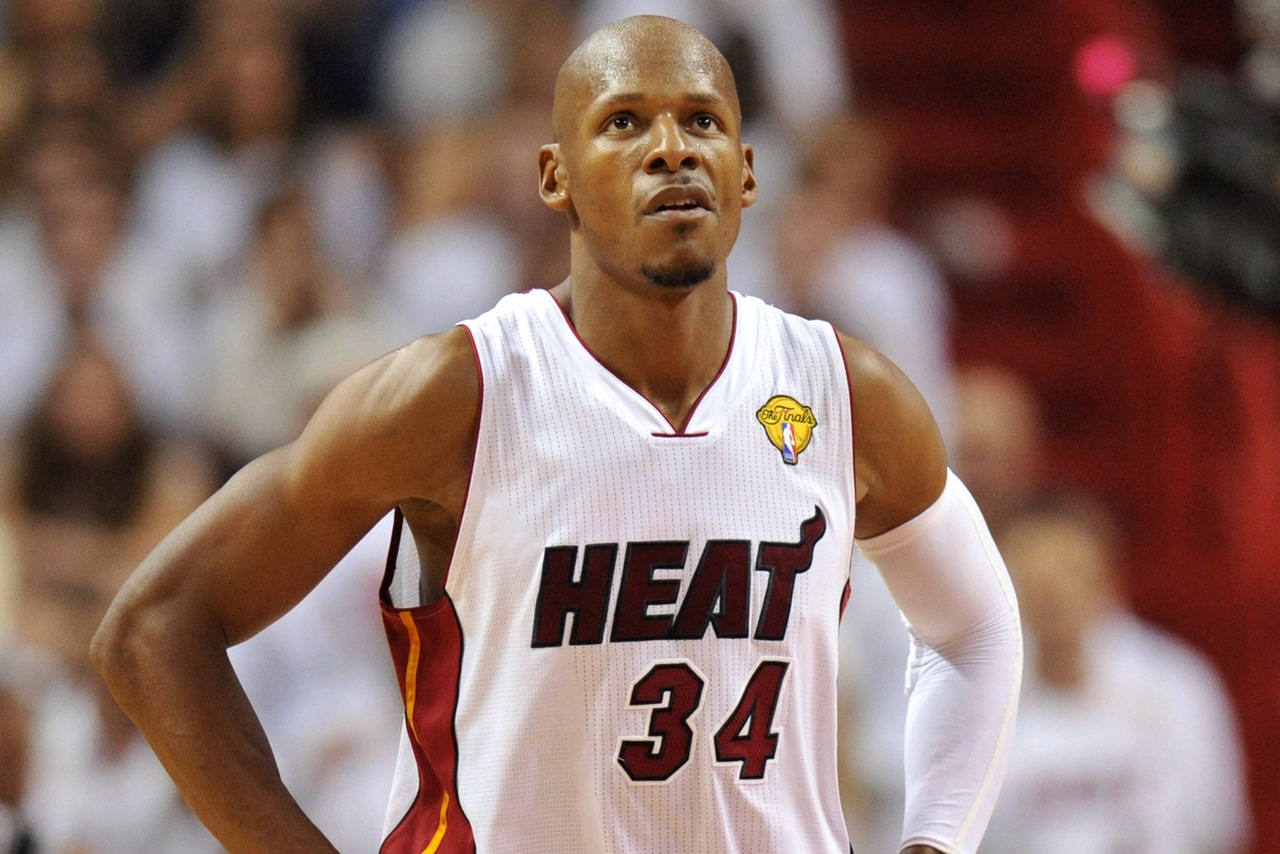 Ray Allen is expected to decide where he'll play within the next 10 days, several team executives in contact with Allen's camp told FOX Sports Ohio on Sunday.
Allen, 39, is a free agent and has not played since the Finals in June. He averaged 9.6 points on 44-percent shooting last season with the Miami Heat.
LeBron James, Mike Miller and James Jones — Allen's former teammates with the Heat — each made a recruiting pitch for Allen to join the Cleveland Cavaliers during the offseason. At the time, Allen was still considering retirement.
James also met with Allen in late January, when James traveled to Miami to rehab a strained back and knee. Allen was said to be concerned with the state of the Cavs at the time. However, the Cavs have won 13 of 14 following Sunday's 120-105 victory over the Los Angeles Lakers.
Team executives said they've been led to believe Allen has decided to play this season, and will choose his next team sometime during the All-Star break (Feb. 13-19).
Along with the Cavs, Allen is supposedly considering the Golden State Warriors, Atlanta Hawks, Washington Wizards, Miami Heat and Los Angeles Clippers.
Several executives told FOX Sports Ohio that some teams may have an interest in Allen mainly to keep him from signing with the competition — as Allen has stayed in great shape and is viewed as someone who could still make big shots in playoff games.
This would the 19th season for the 6-foot-5 shooting guard, originally drafted by the Minnesota Timberwolves (and immediately traded to the Milwaukee Bucks) with the No. 5 overall draft pick in 1996.
Allen is averaging 18.9 points on 45-percent shooting, including 40 percent on 3-pointers, for his career. He is also a career 89-percent shooter from the free-throw line.
"Of course we'd love for Ray to continue to play with us," Jones said in August. "Hopefully he makes the decision that's best for him and hopefully it's a decision to continue to play."
---