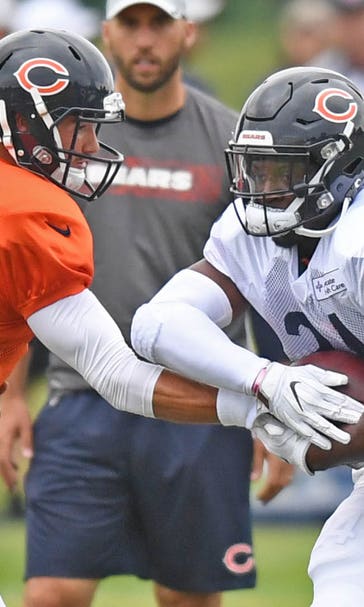 Sneaky Good NFL Fantasy Options
August 6, 2018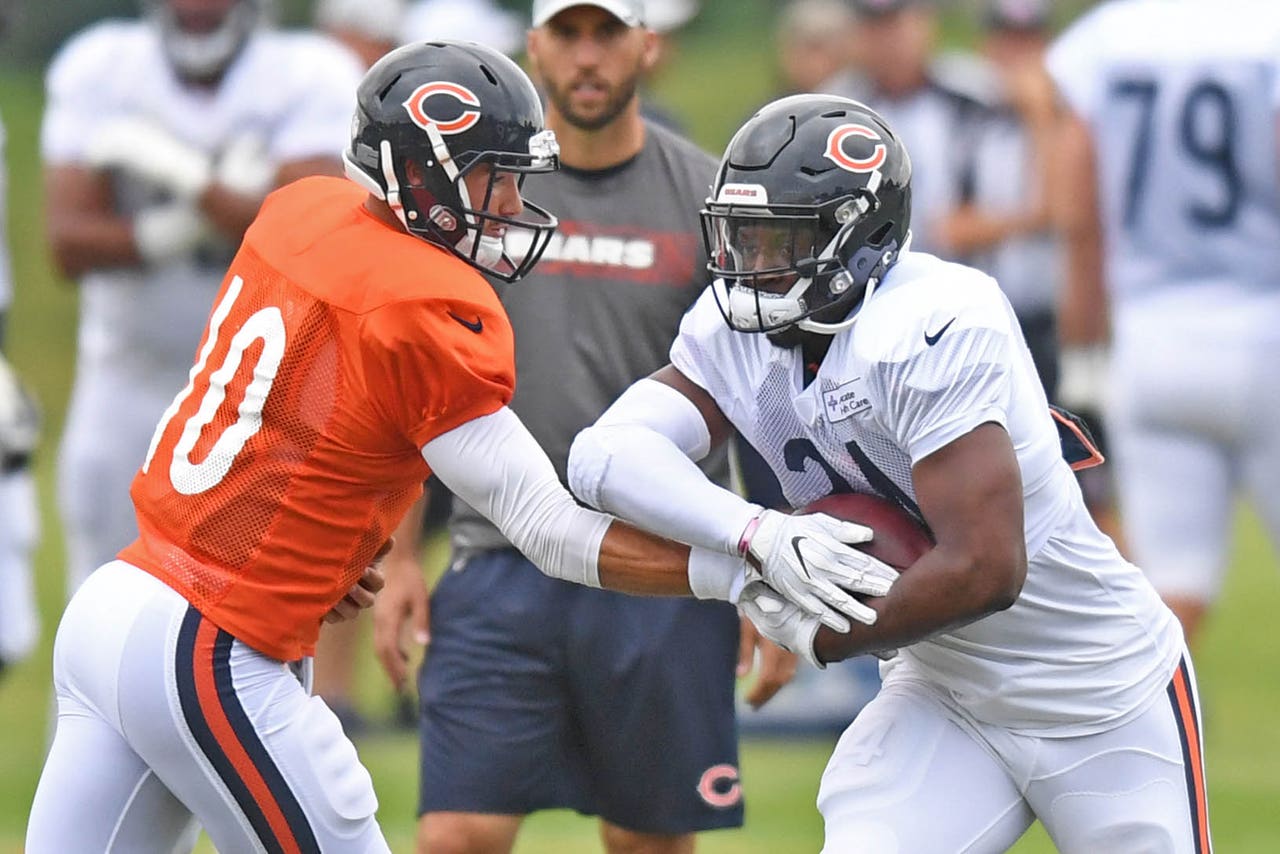 So, you missed out on Todd Gurley, Le'Veon Bell, Aaron Rodgers, Antonio Brown, and other fantasy hot shots. Big deal. Luckily, I've got you covered with fantasy steals and sleepers worth grabbing with no hesitation.

Now, let's get right to those guys I think will be diamonds in the rough with statistical projections from FantasyPros to further prove my point:


Quarterbacks:

Jared Goff, Los Angeles Rams

2018 Projections: 3,944 yards, 27 TDs, 11 INTs, 251.7 fantasy points

https://twitter.com/nfldraftscout/status/647224300374638592

Goff is the hot name being thrown around as a dark horse candidate for MVP. The Los Angeles offense could be more potent in 2018 as he will be entering his second season as the unheralded starter. With weapons like Todd Gurley II, Cooper Kupp, Robert Woods, and Brandin Cooks, Goff could easily stabilize your roster late in your fantasy draft.

Patrick Mahomes II, Kansas City Chiefs

2018 Projections: 3,841 yards, 24 TDs, 14 INTs, 249 fantasy points

KC is hoping Mahomes can push them to newer heights, but there will be a learning curve. There will be some weeks when he looks like he is on his way up into the upper echelon and others where he looks like a young pup. The projected 14 picks shouldn't be alarming as he does face nine defenses that ranked top 10 against aerial assaults. However, all is not lost as Travis Kelce and Tyreek Hill make him a viable option.

Alex Smith, Washington Redskins

2018 Projections: 3,927 yards, 25 total TDs, 9 INTs, 262.8 fantasy points

The man traded to Washington in favor of Mahomes. Smith is a low-risk, high-reward kind of a player. He won't turn it over much as he has not thrown 10 picks in seven years. In addition, his propensity to make smart plays with his arm and feet make him a safe pick as long as you are loaded elsewhere.

Running Backs:

Derrius Guice, Washington Redskins

2018 Projections: 893 yards and 7 TDs, 152.1 fantasy points

The last two runners that played in the same backfield as Smith (Spencer Ware and Kareem Hunt) went on to have monster campaigns. Washington needs Guice to man the fort as the featured back while Smith loves checking the rock down to his tailbacks. The LSU product's projections might be higher than indicated.

Jordan Howard, Chicago Bears

2018 Projections: 1,045 yards, 8 TDs, 172.1 fantasy points

In the last two years, only Le'Veon Bell has rushed for more yards than Howard. He is not the flashiest player, but he runs hard. When you check your total points on Sunday or Monday night, you will be pleased with Howard's productivity.

Jerick McKinnon, San Francisco 49ers

2018 Projections: 856 rushing yards, 452 receiving yards, 272 touches, 8 total TDs, 173.6 fantasy points

https://twitter.com/PFF_Fantasy/status/1026241708475011072

McKinnon was another one of those steady pulses in Minnesota that did not get paid by the Vikings. Nonetheless, he is now out West in a Kyle Shanahan offense that predicates itself on versatile backs. Devonta Freeman and Tevin Coleman excelled in his scheme in 2016 and Carlos Hyde showed his surprising versatility as a runner and pass-catcher a year ago. McKinnon is a great pick especially in a PPR league.

Wide Receivers:

Davante Adams, Green Bay Packers

2018 Projections: 85 catches, 1,076 yards, 9 TDs, 162.2 fantasy points

Randall Cobb might be the go-to-guy on money downs, but Adams will see those classic Aaron Rodgers back-shoulder throws. In addition, he will be a red zone threat. Adams is one of those guys that would solidify your receivers as a great secondary option after the first wave of elite catchers.

Golden Tate, Detroit Lions

2018 Projections: 90 catches, 989 yards, 5 TDs, 131.1 fantasy points

https://twitter.com/ShowtimeTate/status/1023678234968215552

Tate is the perfect PPR receiver as he has caught 90 passes since arriving with the Lions in 2014. He has weeks where he goes over 100 yards, but that is very rare. Tate's numbers are impeded by Marvin Jones, but he will do more good than harm to your lineup.

Allen Robinson II, Chicago Bears

2018 Projections: 69 catches, 959 yards, 6 TDs, 131 fantasy points

As evidence by the projected receptions and yardage, the new Bears receiver will be a boom-or-bust player on a weekly basis. However, he is the number one option for Mitchell Trubisky and will be a red zone threat. Thus, this makes Robinson a player worth stashing.

Tight Ends:

Trey Burton, Chicago Bears

2018 Projections: 53 catches, 595 yards, 4 TDs, 84.6 fantasy points

Other than Rob Gronkowski, Travis Kelce, and Greg Olsen, tight ends typically go in waves in rounds six through nine. After the dust has settled there, slowly, but surely Burton will rise up the list of best available players. Don't fight that list just go with the flow and draft him. Realize Trubisky needs a pacifier over the middle. You're welcome.

George Kittle, San Francisco 49ers

2018 Projections: 48 catches, 549 yards, 4 TDs, 79.6 fantasy points

Like Burton, you might be skeptical to draft a guy with limited action. On the contrary, Kittle accumulated 11 catches, 192 yards, and a touchdown in his final three games for the 49ers. And with a summer of working with Jimmy Garoppolo, expect Kittle to see a lot more action.

Houston Texans Defense/Special Teams

2018 Projections: 19 total takeaways, 3 TDs, 105.7 fantasy points

https://twitter.com/Mathieu_Era/status/1024607023818842112

This is the only defense I am willing to give up. The Texans defense was not horrendous despite finishing 20th in total yardage allowed. They finished top five in sacks with 54 despite missing Whitney Mercilus and J.J. Watt. With both sack mavens back and Tyrann Mathieu joining H-Town, they should be able to generate more than 16 turnovers. Furthermore, Deshaun Watson should keep be able to help them rest more.

Robbie Gould, Kicker, San Francisco 49ers

2018 Projections: 29 field goals made, 37 extra points made, 134.3 fantasy points

Don't be that person that rushes to claim Stephen Gostkowski, Justin Tucker, Greg Zuerlein, Chris Boswell, Adam Vinatieri, or even Matt Bryant. Instead, stay true to your draft board and get Gould in the last round or two. In two of the last three seasons, he has finished first or second in field goals made.

Sure, you might reach for a favorite player or two, but don't get into a habit of making bad mistakes come draft day. Stick to your guns and draft based on how the board plays out. 'Tis the season to be drafting so happy drafting if you haven't done so already.


---
---