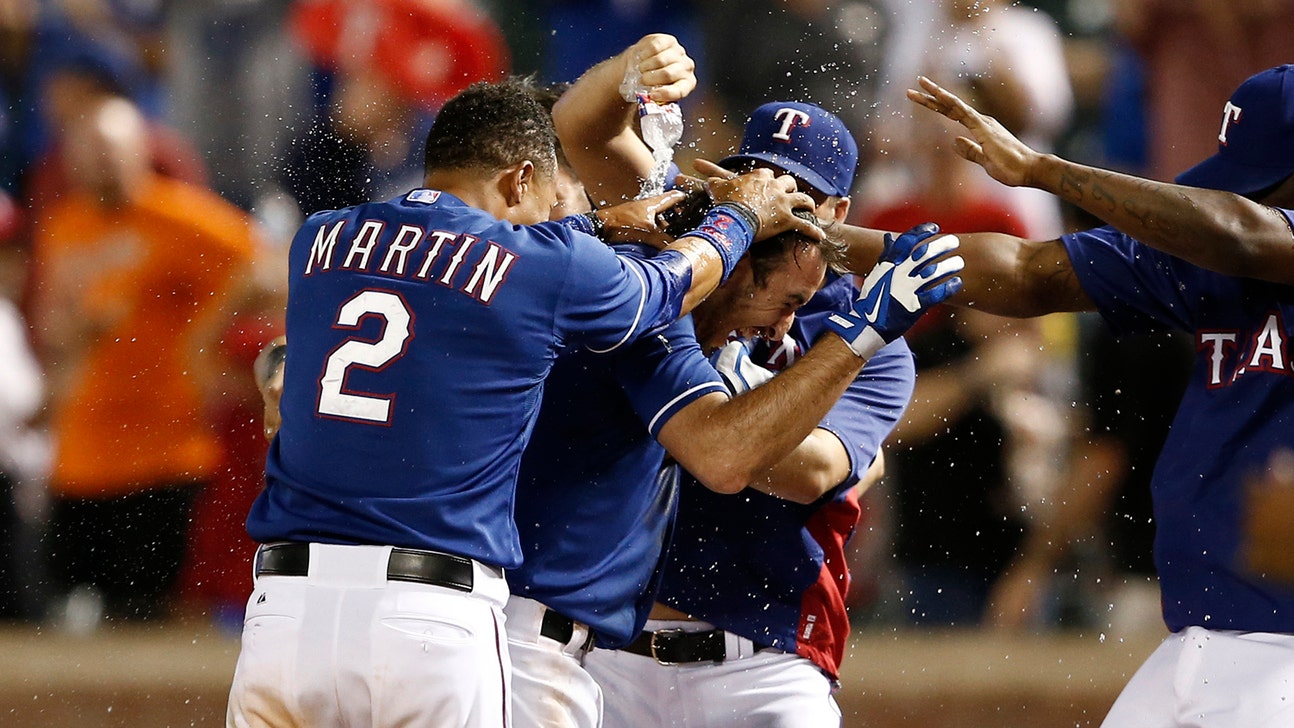 Slumping Martin looking for positive signs
Published
Aug. 13, 2014 1:21 a.m. ET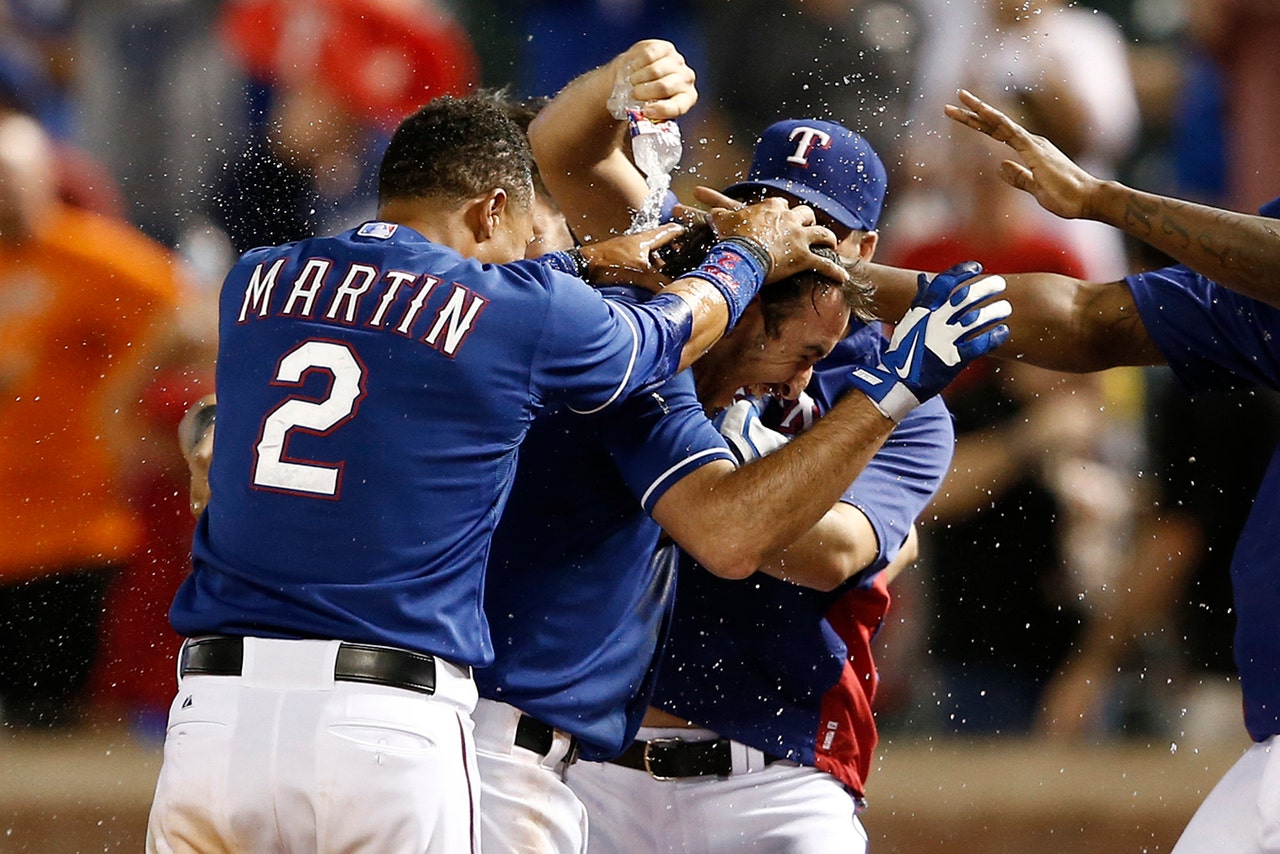 ARLINGTON, Texas - Leonys Martin was due to have a game like he did Tuesday night for the Texas Rangers.
But anyone who's watched Martin struggle this season know nights like Tuesday have been few and far between.
Martin's career-high four-hit night in the 3-2 14-inning victory raised his average to .256 and helped ease the sting of an awful slump the Cuban's been in.
"Sometimes struggle is what you need in this game," Texas manager Ron Washington said.
If that truly is the case, then Martin's has plenty.
His second full season as a starter has seen Martin regress both offensively and defensively. While he still can make the highlight plays defensively to offset the occasional error, the highlights offensively have been few and far between. But no one is giving up on Martin in an outfield-thin lineup for Texas.
Martin came into Tuesday's game hitting just .249 with five homers and 28 RBI. He'll struggle to reach his power numbers from last year (eight homers, 49 RBI, .698 OPS).
The left-handed hitting Martin came into Tuesday's game against Tampa Bay in a 0 for 12 slide and he's batting just .111 in his last 16 games. While the .111 mark is come over the last couple of weeks, he's been unable to hit left-handed pitching all season as he's a .194 hitter with one homer and five RBI in 93 at-bats.
Martin is aware of the numbers but hasn't given up on the season.
"I'm just trying to keep fighting every single at-bat," said Martin.
Washington hasn't given up on Martin either. He's still just 26 and is only in his second full season as an everyday player. While Washington isn't a hitting coach, he can tell what's wrong with Martin at the plate just as easily as any arm-chair coach watching Texas games on television.
Martin is chasing bad pitches and is pulling every pitch he makes contact with. The results with an approach like that have been predictable. Swinging at breaking balls in the dirt and fastballs out of the zone can do that to a hitter.
"He's just got to make an adjustment, that's all," Washington said. "When you're young and inexperienced like Martin is, although he's been three and this is his fourth year, he's still inexperienced. The league makes adjustments. He's got to make adjustments. Marty's just slow in making adjustments. He's just got to make a little adjustment, swing at better pitches and don't try to do too much with the pitches that he's seen."
Washington also thinks that Martin may be panicking at the plate because of his slump and because he hasn't many slumps in his career, he's not sure how to handle them.
Martin isn't the only Texas player slumping right now. Jim Adduci came into Tuesday's game in a 2 for 23 slump and J.P. Arencibia was 1 for his last 17. Still Martin knows he's got to do better.
"I understand the season has gone bad and it's gone bad for everybody," Martin said. "Everyone is trying to cope as best they can; trying to work as best they can. We recognize there are a lot of things they can't control but everybody feels the same way. Everybody is disappointed."
Martin knows he has to see more pitches too. Of the 373 at-bats this season he had entering Tuesday, he'd fallen behind 0-2 in the count 45 times. He's had a total of six 2-0 counts in the 373 at-bats and one of those came on an intentional walk.
For a player who relies on his speed more than power, the inability to get on base has been a big problem for Martin and his .307 on-base percentage.
"Sometimes I need to try and see as many pitches as I can to get on base," he said. "That's my job."
---