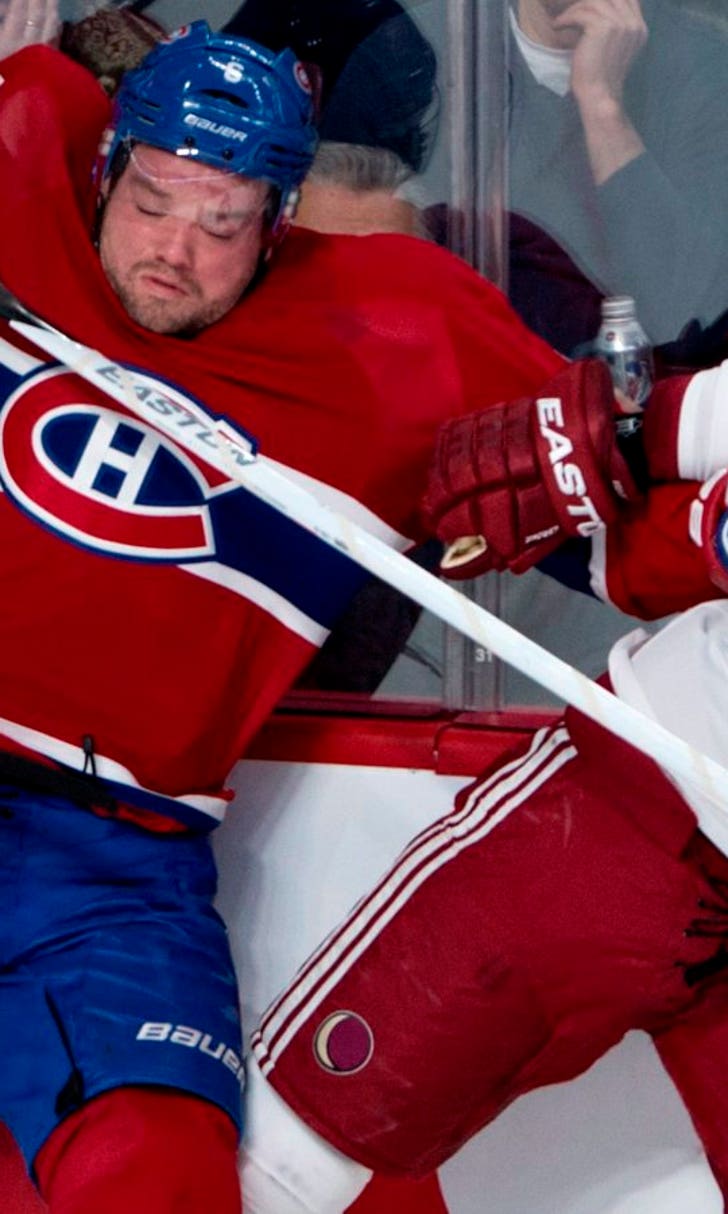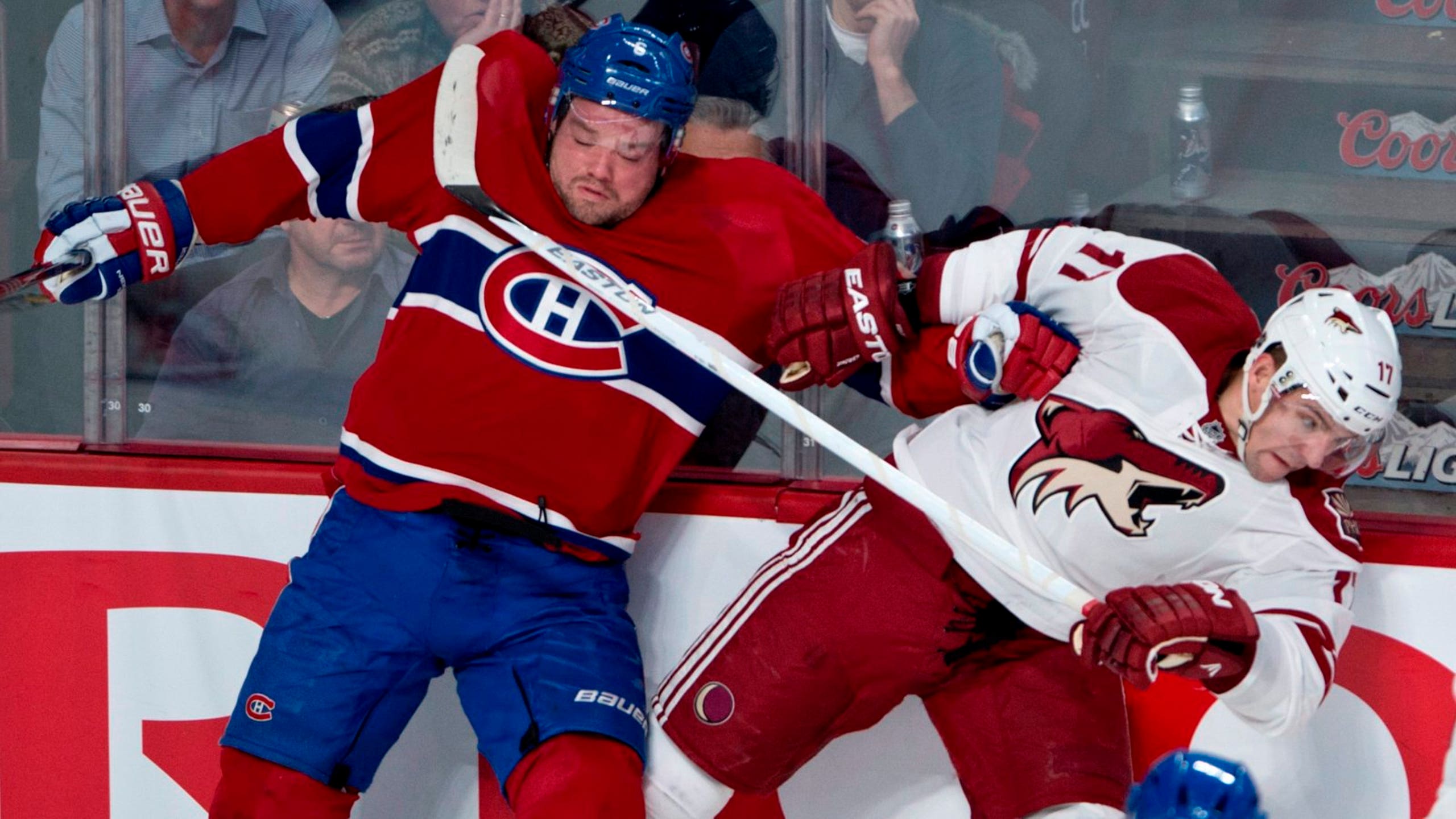 Slumping Coyotes look to keep Maple Leafs staggering
BY foxsports • December 18, 2013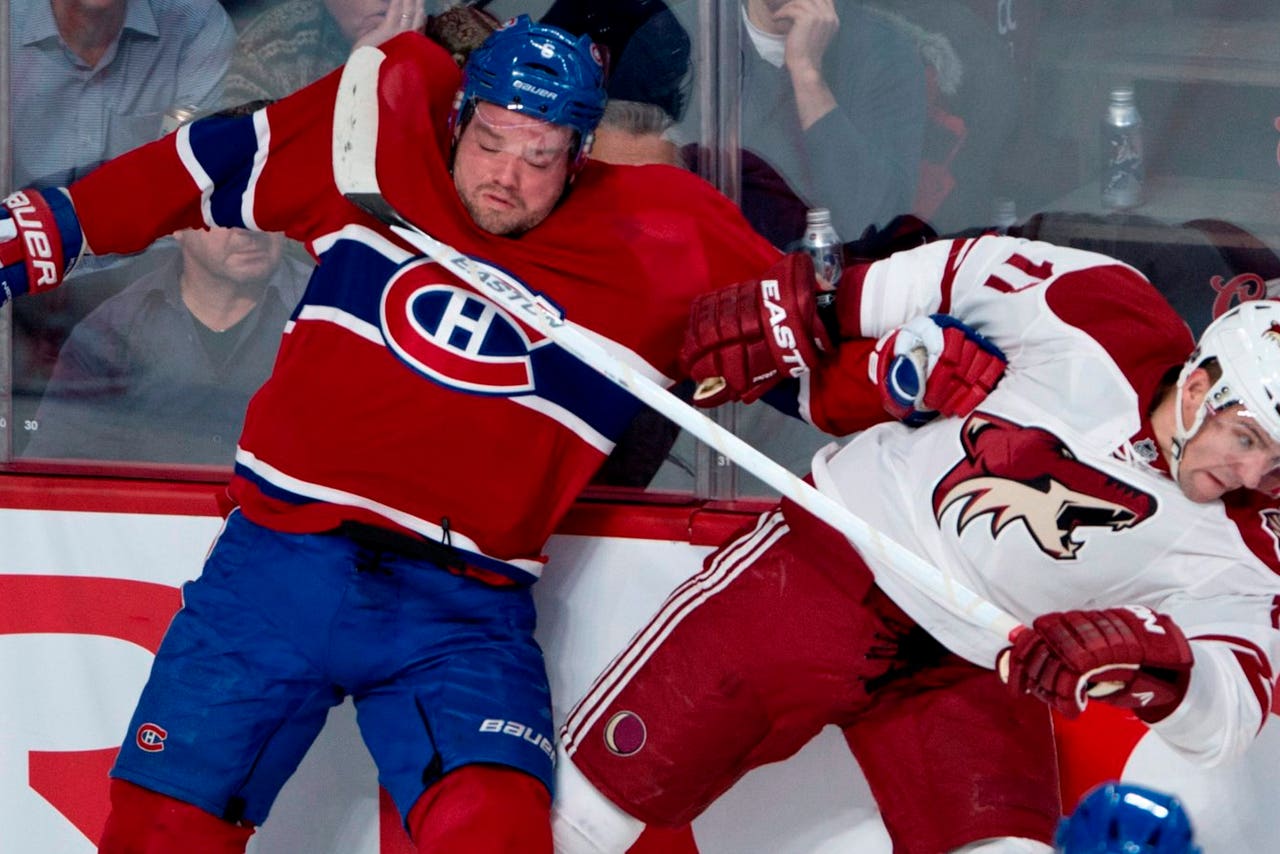 The slumping Toronto Maple Leafs haven't had much go their way over the last three weeks.
They've also struggled against the visiting Phoenix Coyotes, who go for a seventh consecutive win in the series Thursday night.
After opening 14-8-1, the Maple Leafs (17-16-3) have dropped into eighth place in the Eastern Conference behind a 3-8-2 slide dating to Nov. 25. Toronto has allowed an NHL-worst 50 goals over that stretch, including a league-high 15 on the power play.
"Everyone is trying to turn it around," center Jay McClement said. "It seems like we need all of us to step up and take the reins and change things. But it seems like we're waiting too long to do that."
The Maple Leafs are coming off their fifth loss in six games, 3-1 to Florida on Tuesday. James Reimer allowed the game's first three goals before Mason Raymond scored with 16:17 to play.
"We just didn't play well enough. That's the bottom line," captain Dion Phaneuf said. "We take pride in being a team that doesn't get outworked. Tonight we were outworked."
All three of the Panthers' goals came off Toronto turnovers. The Leafs are last in the NHL with 11.5 giveaways per game.
"I echo those remarks as something that we cannot be proud of our performance," coach Randy Carlyle said.
After avoiding the Coyotes (18-10-5) last season due to the lockout, the Leafs surely aren't looking forward to renewing the series. Toronto has been outscored 28-13 during an 0-5-1 skid versus Phoenix.
The Coyotes, though, are coming off a loss of their own, 3-1 at Montreal on Tuesday. Mikkel Boedker gave Phoenix an early lead before the Canadiens scored three goals in the third period, with the first two coming on the man advantage.
"They capitalized on their power play and were able to score the key goals," defenseman Keith Yandle told the NHL's official website. "I think it's just something that for us to be a better team, we have to find ways to win in those situations, especially in a building like this."
Phoenix, tied with Toronto near the bottom of the league with a penalty kill percentage of 77.3, is 1-5-1 when allowing two power-play goals.
"Special units are part of the game, and if you can't get them to click, oftentimes you'll lose the game," center Mike Ribeiro said.
It's unclear if Coyotes captain Shane Doan will be available after missing the last five games with an illness. Doan, leading the team with 12 goals, has 14 points in his last 14 matchups against Toronto.
The Leafs will be without forwards Colton Orr (elbow), Dave Bolland (severed tendon in left ankle) and Tyler Bozak (strained oblique). Trevor Smith joined the injured list after breaking a bone in his right hand while blocking a shot Tuesday.
Reimer finished with 20 saves Tuesday, dropping to 0-3-0 with a 4.26 goals-against average in his last three home games. Teammate Jonathan Bernier is 2-6-1 with a 3.28 GAA in his last 10 overall.
"There's never an excuse. Injuries, tired, it's all B.S.," Reimer said. "Those are all excuses. They're useless."
Bernier, who signed a two-year deal this offseason, is 2-0-0 with a 0.80 GAA in three meetings versus Phoenix.
Coyotes goalie Mike Smith is 3-0-1 against the Leafs, but he is 2-5-2 with a 3.09 GAA in his last nine games.
Toronto's James van Riemsdyk, second on the team with 26 points, has just one goal during a six-game stretch. The Leafs are 12-4-1 when van Riemsdyk notches a point compared to 4-11-2 when he doesn't.
---