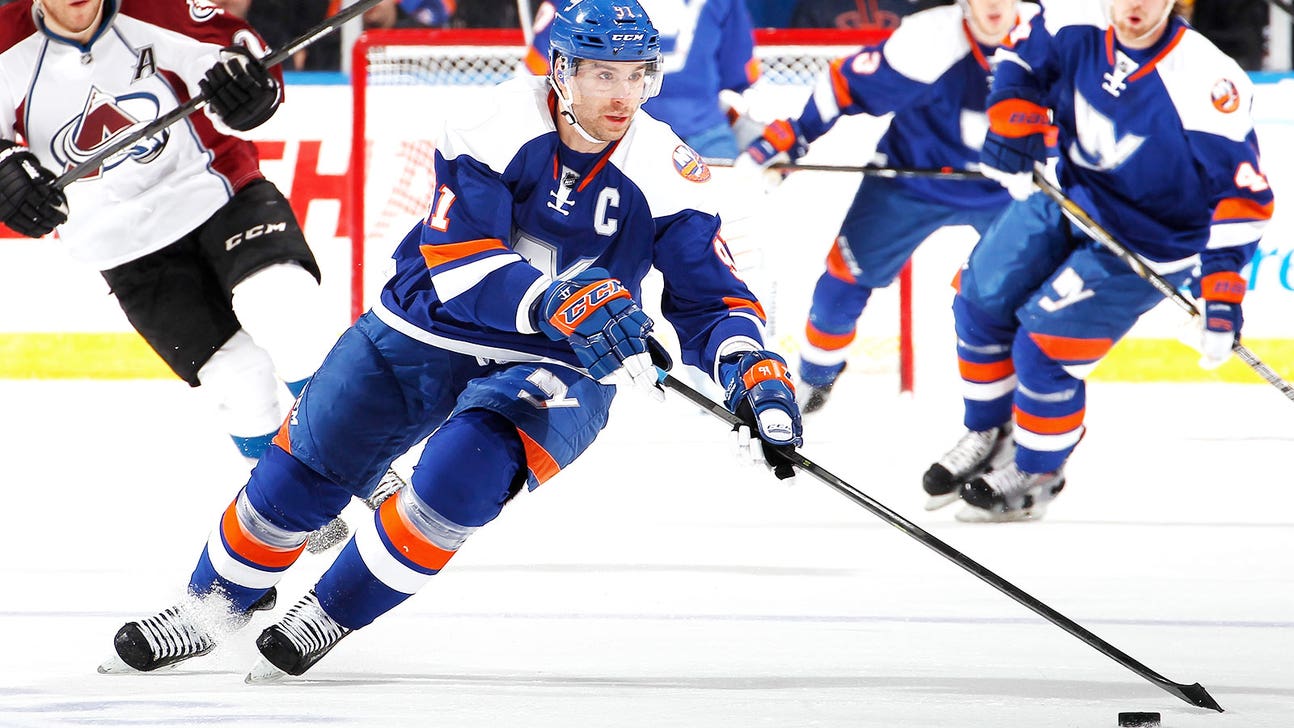 Sizing up Blue Jackets' Metro Opponents: New York Islanders
Published
Aug. 11, 2014 9:21 a.m. ET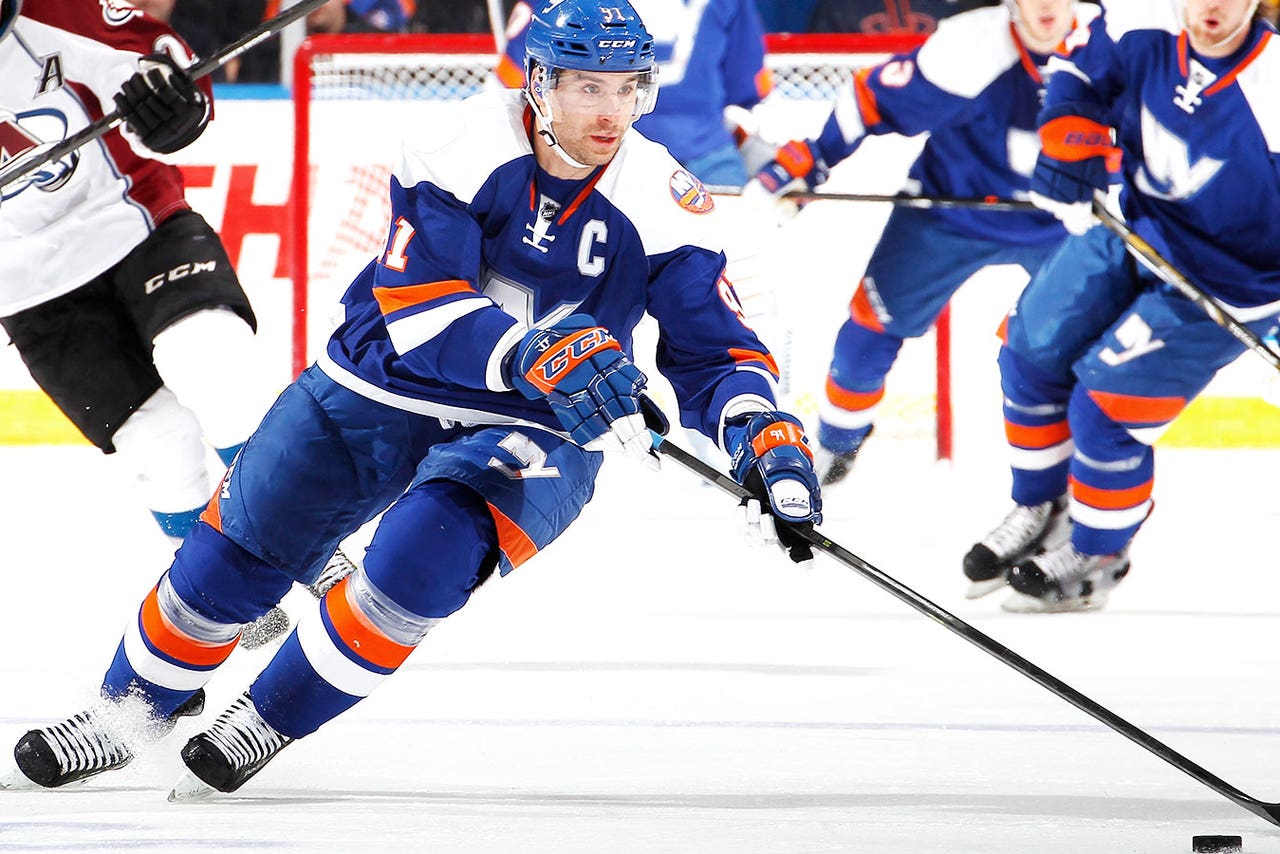 As we wend our merry way towards opening day, the Metropolitan Division still looks to be relatively wide-open as to which teams will finish the season in the "top three", thus guaranteeing themselves a post-season dance. It's a safe bet that the landscape at the top of the division will look different this season. Next, our attention turns towards Long Island.
Today: the New York Islanders
The 2014-15 season marks the 43rd, and last, year that the Islanders will play in Nassau Coliseum before moving to Brooklyn and the Barclays Center in 2015. Their glory days are behind them, most notably the four consecutive Stanley Cup Championships between 1980 and 1983. Right now, they hope to "right the ship" and leave the old coliseum with another playoff run.
The Isles finished dead last in the Metro in 2013-14 with a 34-37-11 record, 14 points behind the fourth place Blue Jackets. They lost their young captain, John Tavares, to a season-ending knee injury he sustained in February while playing for Team Canada in the Winter Olympics.
GM Garth Snow went about retooling the team in advance of the new season. On May 1, goaltender Jaroslav Halak's rights were traded to the Islanders by the Washington Capitals. Before the end of May, Snow had signed Halak to a four year, $18M deal to be their number one in the crease. On July 1, they signed free agent goaltender Chad Johnson to a two year, $2.6M contract to be Halak's backup.
On July 2, they signed center Mikahil Grabovski (four years, $20M) and left wing Nikolai Kulemin (four years, $16.75M) to bolster their forward corps. Grabovski went 13-22-35 in 58 games for the Washington Capitals in 2013-14, while Kulemin garnered 9-11-20 in 70 games for the Toronto Maple Leafs. They add some talent and depth to the forward lines.
Center Cory Conacher was signed to a one year, $600K contract on July 1, adding more depth to the forward lines. Conacher, in 19 games for the Buffalo Sabres in 2013-14, went 3-3-6.
Jack Capuano, in his fourth year behind the bench for the Isles, is looking at their first-round pick (4th overall) in the 2012 draft to push for a roster spot out of training camp. Griffin Reinhart, a 6'4", 217 pound defenseman, played for the Edmonton Oil Kings last season and helped them win a Memorial Cup. In 45 games for the Oil Kings last year, he went 4-17-21.
Capuano said of Reinhart to Brian Compton of NHL.com, "If he can help us win hockey games, there's no question he's gonna play, and he can play some big minutes. But you never wanna go out and say that somebody's gonna step right in, because it is a big jump for a young player. [But] I'm excited to see him in preseason."
With the injury to Lubomir Visnovsky (concussion) last season, rookie defenseman Calvin de Haan stepped up and had a good first season in the NHL. He garnered 3-13-16 in 51 games for the Isles in 2013-14 and averaged over 21 minutes of ice time per game.
Another question mark for the Islanders is who will hold down the left wing on the top line with John Tavares and Kyle Okposo. The smart money is on second year forward Brock Nelson to play alongside his captain and Okposo. Nelson went 14-12-26 in 72 games for New York last season. Couple that with the production of Tavares (24-42-66 in 59 games) and Okposo (27-42-69 in 71 games) and you can see why this becomes a formidable top line for the Islanders.
Although the team has some good defensemen in the pipeline, there is a need for a top four d-man to bolster the back end. GM Garth Snow is never shy with making a splash and look for him to trade for a top four defenseman to give them a legitimate shot at making a run in the playoffs.
Remember that Snow reportedly offered the Columbus Blue Jackets all seven of the Islanders 2012 draft picks (one in each round including the fourth overall) for the Blue Jackets second overall pick. At the time, Columbus' then-GM Scott Howson turned down the offer to draft defenseman Ryan Murray. One might think that Snow is wistful about what might have been had Howson said yes.
Isles captain John Tavares is now healthy and raring to go. He told Cory Wright (Islanders website coordinator) recently, "The competition in camp might be the highest it's been since I've been here," Tavares said. "Certainly that's going to push us individually and as a team. Not only are guys fighting for roles and ice time, but it also will help us as a team, bringing us together and pushing one another to be better as a group."
With a healthy lineup and the above-named additions, the Islanders could very well make a run at one of the top three spots in the Metropolitan Division in the 2014-15 season. Making the post-season would be a nice way to end their tenure at the Nassau Coliseum before moving to Brooklyn.
---