Eric Hosmer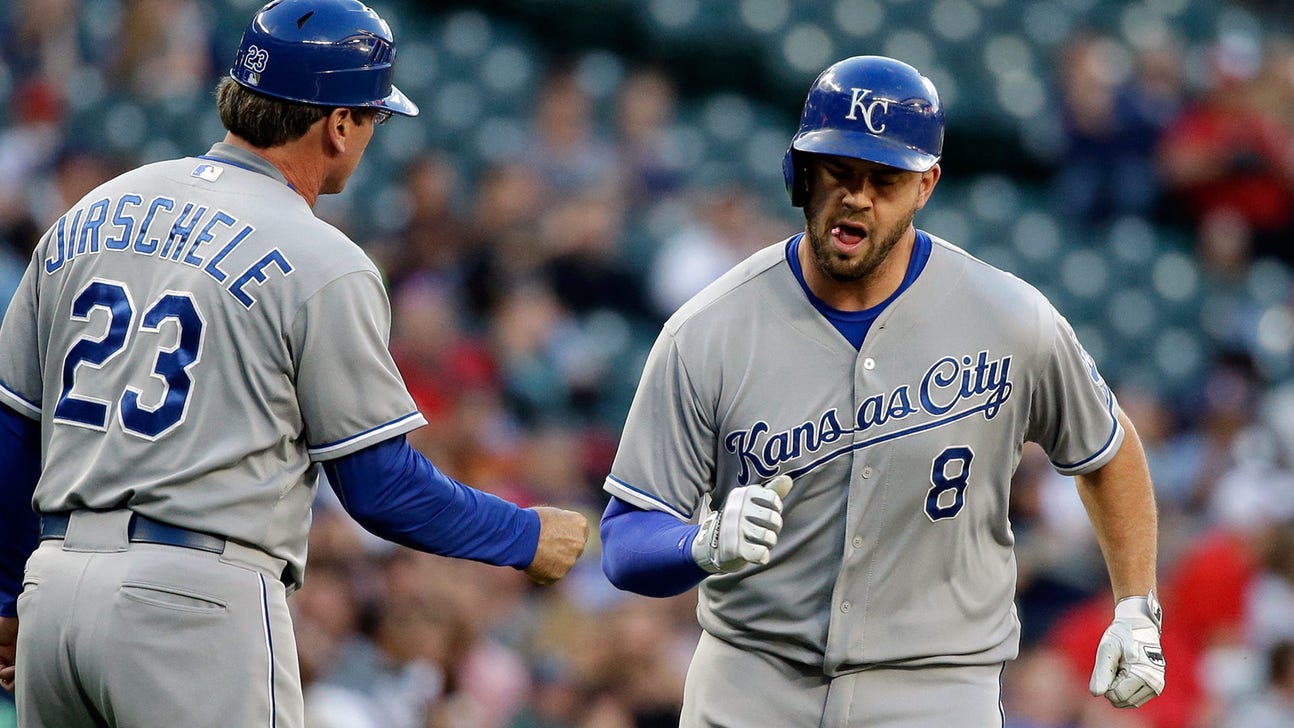 Eric Hosmer
Should we have seen this coming from Kansas City Royals third baseman Mike Moustakas?
Updated
Mar. 5, 2020 1:42 a.m. ET

During a commercial break on MLB Network on Thursday, I mentioned that I didn'€™t see these Royals coming. If you did, good for you. But I did not. And among the surprising-to-me reasons for the Royals'€™ fine season has been Mike Moustakas, who didn'€™t hit much last year but is hitting quite well this year.
Could we have seen Moustakas coming? Should we have?
Keeping this simple, I just looked at his OPS+ this season, which is 106, and looked for other third basemen in his age range (25-27) who posted OPS+'€™s in the 100-110 range. And they had to be in their fourth season in the majors, at least.
Well, Moustakas is the 11th in the group since 1996. Here are the others:
| | | | |
| --- | --- | --- | --- |
| | Year | Pr. OPS+ | 100+ Yrs |
| Willie Greene | 1997 | 97 | 1 |
| Chris Johnson | 2012 | 98 | 1 |
| Jorge Cantu | 2008 | 99 | 1 |
| Edwin Encarnacion | 2008 | 102 | 2 |
| Mike Lowell | 2001 | 101 | 1 |
| Jeff Cirillo | 1997 | 111 | 2 |
| Mike Moustakas | 2015 | 82 | 0 |
| Wes Helms | 2003 | 81 | 0 |
| Aramis Ramirez | 2003 | 88 | 1 |
| Tony Batista | 2000 | 102 | 2 |
| Shane Andrews | 1998 | 79 | 0 |
Sorry, should explain briefly what those columns mean. The third is the guy'€™s career OPS+ prior to this Age 25-27 season, and the fourth column lists how many 100-or-better OPS+ seasons he had before this season. I counted seasons that included at least 250 plate appearances.
Anyway, we can see here that, yes, Moustakas' breakout this season is at least somewhat rare. His career OPS+ entering the season is the third-lowest in the group, and he'€™s one of only three players without a similar (or better) season before. Essentially, he goes in a group with Wes Helms and Shane Andrews.
Like Moustakas, Andrews was a first-round draft pick (if not nearly as high in the first round). Helms was a 10th-rounder, but went on to greater success than Andrews.
That said, neither of them really did much with the bat after their breakout seasons. Neither even managed to play enough to qualify for a batting title again, with Helms posting an 85 OPS+ afterward, Andrews 79.
Which is to say that both Helms and Andrews, after their "€œbreakout" seasons, became ... roughly what they'€™d been before.
Does this tell us anything about Moustakas' future? Well, it might tell us something. We must always acknowledge the limits of our knowledge, let alone the knowledge that might be contained within a four-column table. But it'€™s been popularly reported that Moustakas' improvement earlier this season was due to an adjustment he made in spring training: going from pull-happy to happy to take pitches the opposite way. So maybe it's not a coincidence that he'€™s not been getting many of those opposite-field hits lately and he'€™s just above the Mendoza Line since the All-Star break.
Now, before you start sending me your letters and your mortar bombs and whatnot, I'€™m not even beginning to suggest that Moustakas is the new Shane Andrews or Wes Helms.
Well, OK: maybe Helms.
Kidding! Let'€™s wait until next winter, when we'€™ve got a few more numbers and a lot more perspective, to divine Moose'€™s future prospects. What I do think that table does suggest is simply that there wasn'€™t any good reason to expect Moustakas to become a good hitter this season, just like there wasn'€™t any reason to expect Eric Hosmer to have a career year, or Lorenzo Cain to become one of the best players in the whole league.
But those are three of the best ways to explain why the Royals are going to win something like 15 more games than the preseason projections suggested. And the other best way is pointing at the bullpen, where almost everybody has been either good or great for the second straight season.
But the bullpen is a story for another day, perhaps.
---
---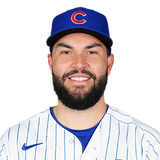 Get more from Eric Hosmer
Follow your favorites to get information about games, news and more
---