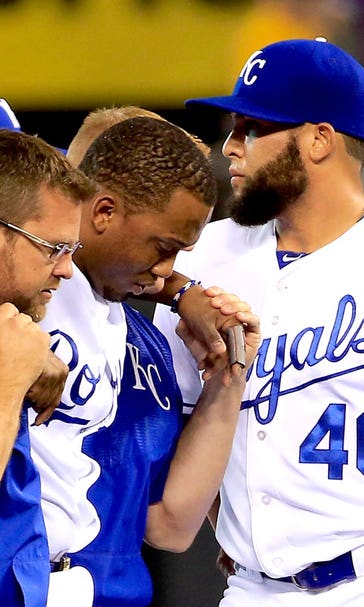 Short-handed Royals look to continue winning ways against Athletics
April 18, 2015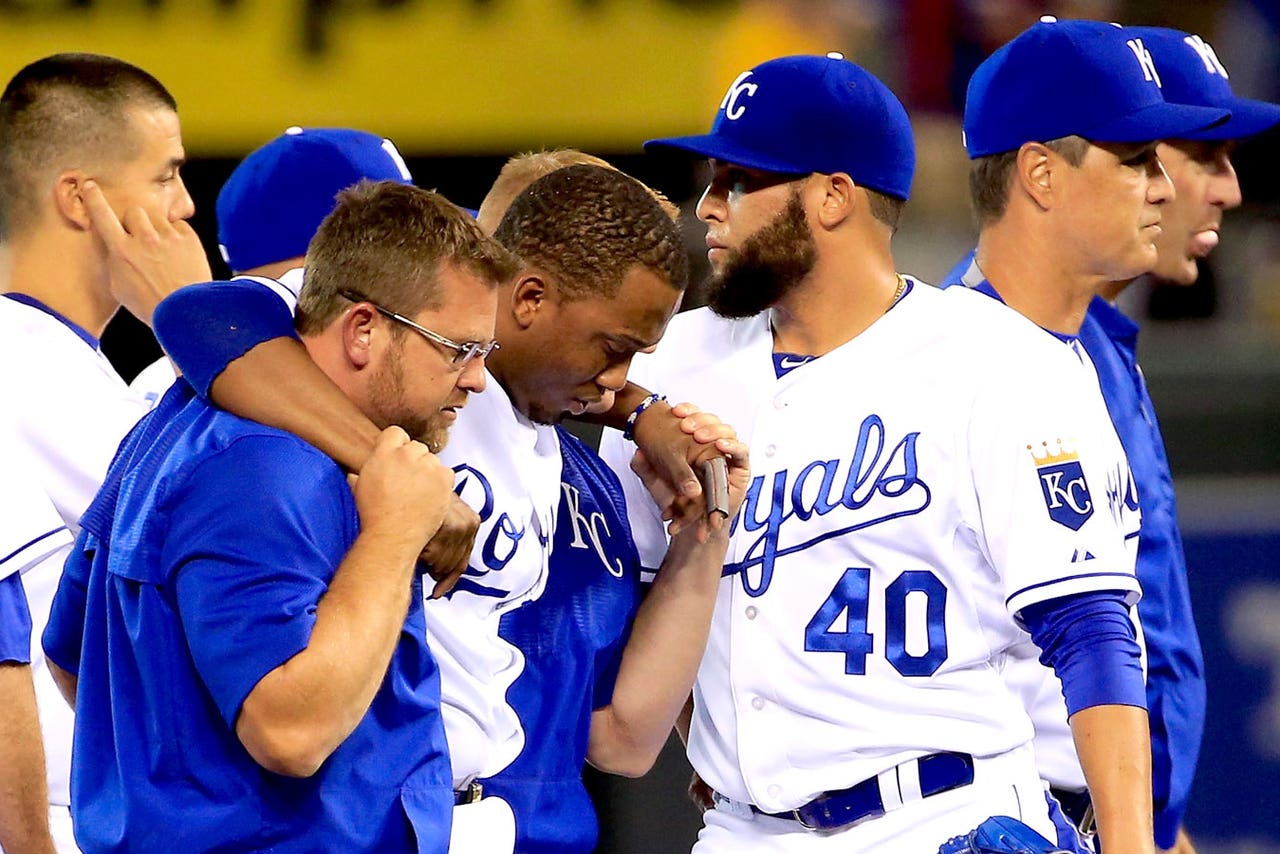 Already without one of their top outfielders, the Kansas City Royals will be minus their starting shortstop for the immediate future.
Following a chippy opener between last season's wild-card participants, the Royals won't have Alcides Escobar in the lineup Saturday night against the visiting Oakland Athletics.
Meeting for the first time since Kansas City's 9-8, 12-inning wild-card game victory, both benches cleared in the seventh inning Friday after Oakland's Brett Lawrie slid hard into Escobar at second base. Though nothing further ensued, Escobar suffered a mild knee sprain that's left him day to day.
"Probably only a couple days," Royals manager Ned Yost told MLB's official website. "But we'll see (Saturday)."
Lawrie saw the incident as nothing more than a close play in a tight game.
"I'm trying to break up a double play there. It's a tie game. No one is trying to hurt anyone there," he said. "That's just playing the game hard."
Though Lawrie had to be escorted back to his dugout by teammates while hearing it from Kansas City players, the Royals don't seem inclined to retaliate Saturday.
"We're defending AL champs and teams are gunning for us," first baseman Eric Hosmer said. "But I didn't think (Lawrie) was doing anything intentional."
Paulo Orlando delivered a go-ahead RBI triple in eighth to help the Royals (8-2) avoid a third straight defeat with the 6-4 victory.
However, Escobar's injury brings about more concern after Alex Rios was placed on the disabled list this week with a broken hand. Rios was batting .321 with eight RBIs and Escobar hit .412 in the first eight games before going 0 for 9 in the last two.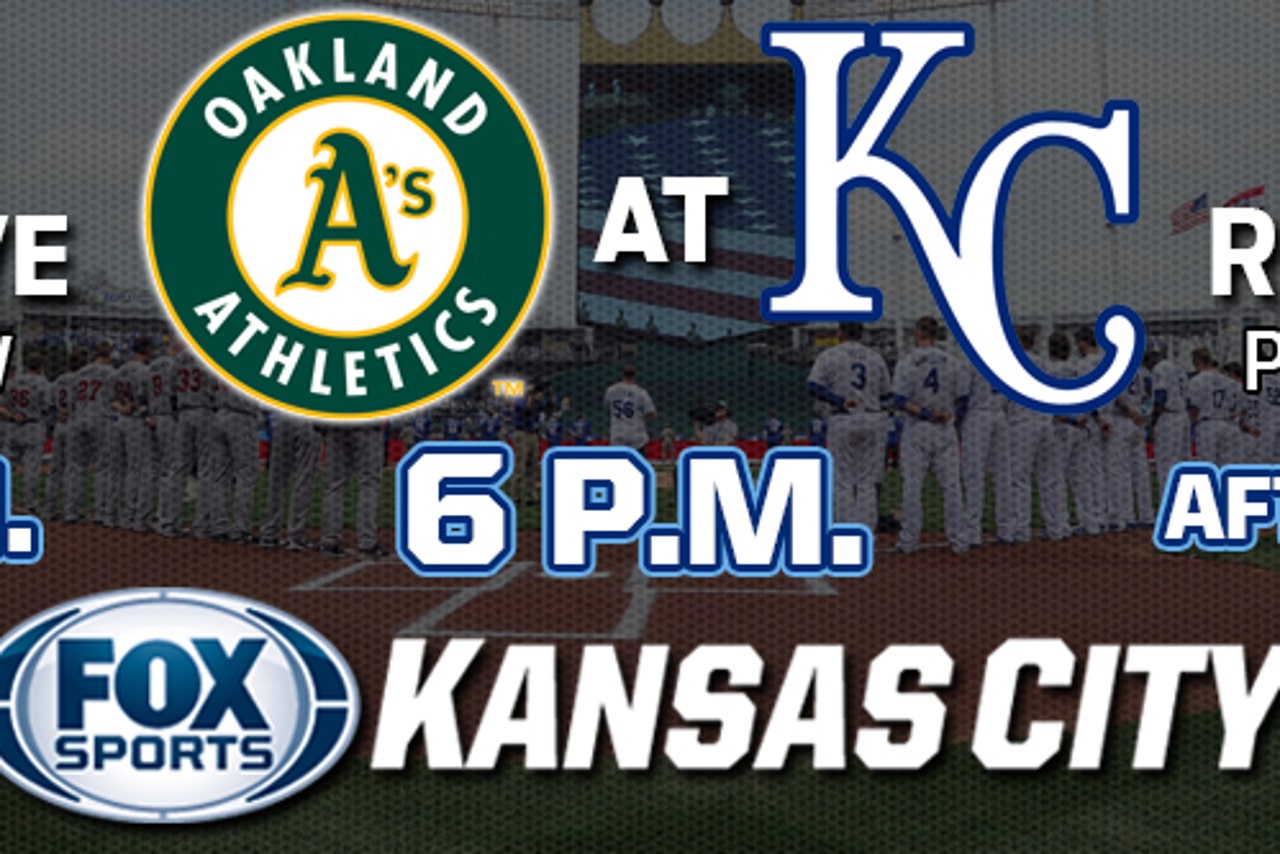 Boasting a major league-high 64 runs, the Royals should feel confident they can maintain their strong offensive start despite those injuries. Lorenzo Cain, Salvador Perez and Hosmer each had three hits for Kansas City, which pounded out a season-high 15 on Friday.
Each with 11 RBIs, Cain is batting .462 and Perez .405.
Royals starters Jason Vargas and Jeremy Guthrie allowed nine runs in nine innings of the last two games, but the club should feel confident that could change despite Yordano Ventura (2-0, 2.31 ERA) leaving both his starts due to cramping.
Kansas City is trying to keep the right-hander better hydrated after he gave up two runs and struck out seven in 5 2/3 innings of Sunday's 9-2 win against the Los Angeles Angels before leaving with a calf cramp.
Ventura allowed two runs in six innings while not factoring in the decision of a 3-2 win Aug. 11 in his only start versus Oakland (5-6).
The A's counter with Jesse Hahn (0-1, 3.09), who makes his first start against the Royals after not allowing a hit until the sixth inning of Sunday's 8-7, 10-inning loss to Seattle. The right-hander yielded all four of his runs in a sixth inning he never finished, but only one was earned.
"That's probably the best stuff I've had," said Hahn, who went 7-3 with a 2.96 ERA in 12 starts for San Diego last season. "I just need to control the situation in the sixth better."
Ex-Royal Billy Butler received a standing ovation and went 1 for 4 to extend his hitting streak to 11 games in his return to Kauffman Stadium.
---