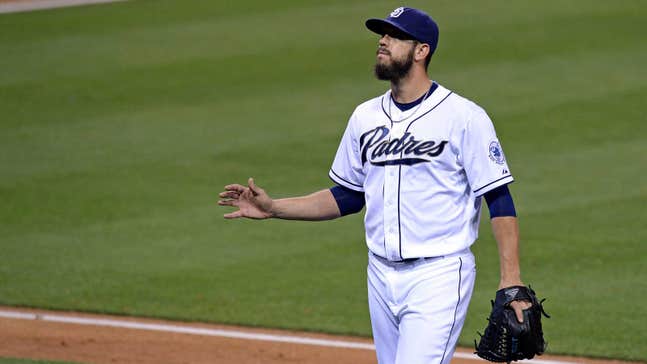 Shields, Padres look to bounce back after Thursday night defeat
Published
May. 8, 2015 12:05 p.m. ET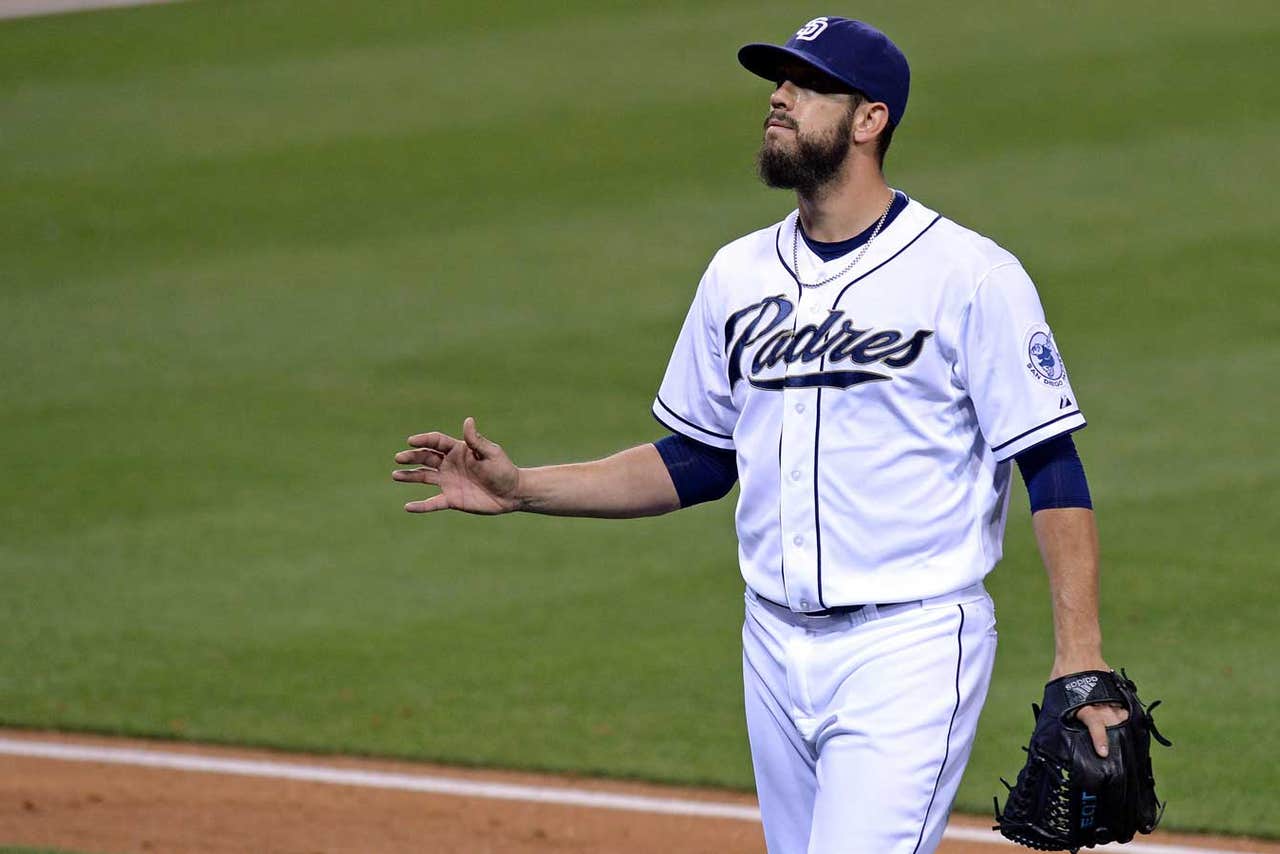 James Shields used some help from his teammates last time out to remain unbeaten despite his worst performance of the season.
Shields might not be as fortunate should he struggle again Friday night, given the San Diego Padres' recent difficulties at the plate while facing the hot-hitting Arizona Diamondbacks.
Shields (3-0, 3.72 ERA) gave up five runs -- four coming on three homers -- Sunday against Colorado while failing to make it through the sixth inning for the first time in 2015, but the right-hander still picked up an 8-6 victory.
Shields has one of the NL's best run-support averages at 7.68 but had done his part with a 2.90 ERA in his prior five games.
"It seemed that he couldn't really get any consistent momentum. He seemed a little out of sorts with his delivery," manager Bud Black said. "That's going to happen when you go to the mound 33 times a year."
The Padres (15-15) have been shut out in three of their four games since Shields' start, including a 11-0 drubbing in the opener in Arizona. San Diego is batting .187 in that span and the status of first baseman Yonder Alonso, hitting a team-best .333, is unknown after he injured his right shoulder diving for a ground ball Thursday.
The Diamondbacks (13-14), meanwhile, are batting .403 with 29 runs in their first three-game win streak in 2015. Tuffy Gosewisch had three doubles and drove in a career-best four runs Thursday after batting .208 with five RBIs in his first 20 games.
"He's had really good bats all year," first baseman Paul Goldschmidt said. "I know the numbers haven't been there for him. He's hit a lot of line drives right at guys and had some tough breaks and stuff like that. We all know what he's capable of."
Goldschmidt went 2 for 4 with a home run in his seventh multihit performance in the last nine games. He's batting .463 (19 for 41) in that stretch and has three homers in his past five contests.
The Diamondbacks have produced 24 runs in two games since moving Mark Trumbo to the No. 2 spot. He has two homers and two doubles in eight at-bats.
Shields will face Arizona for the first time since June 20, 2007, while with Tampa Bay and is 1-1 with a 6.00 ERA in two career matchups. In this one, he'll pitch opposite former Rays teammate Jeremy Hellickson (1-3, 5.20).
Hellickson was in line for a win on Saturday after giving up three runs in 5 1-3 innings, but the Diamondbacks bullpen couldn't hold on to his lead in a 6-4 loss to the Los Angeles Dodgers.
Hellickson was charged with five runs in 6 2-3 innings in a 5-1 loss in San Diego on April 14, making him 0-1 with a 7.43 ERA in two lifetime matchups.
Justin Upton hit a solo homer in the Padres' latest meeting with the right-hander and Matt Kemp went 2 for 4 with a triple. Upton is 2 for 12 in his last four games after batting .301 in his first 25 and Kemp is 3 for 23 in his past six contests after hitting .330 in his first 24.
Goldschmidt, who has never faced Shields, has reached base safely in 19 consecutive games against San Diego. Eleven of his 22 hits during that run have gone for extra bases, including five homers.
---