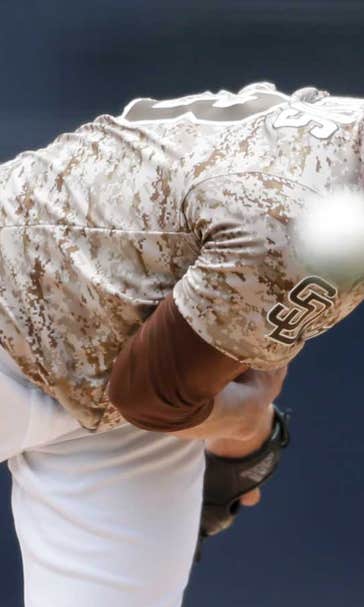 Shields, Burnett face off in Padres-Pirates opener
July 6, 2015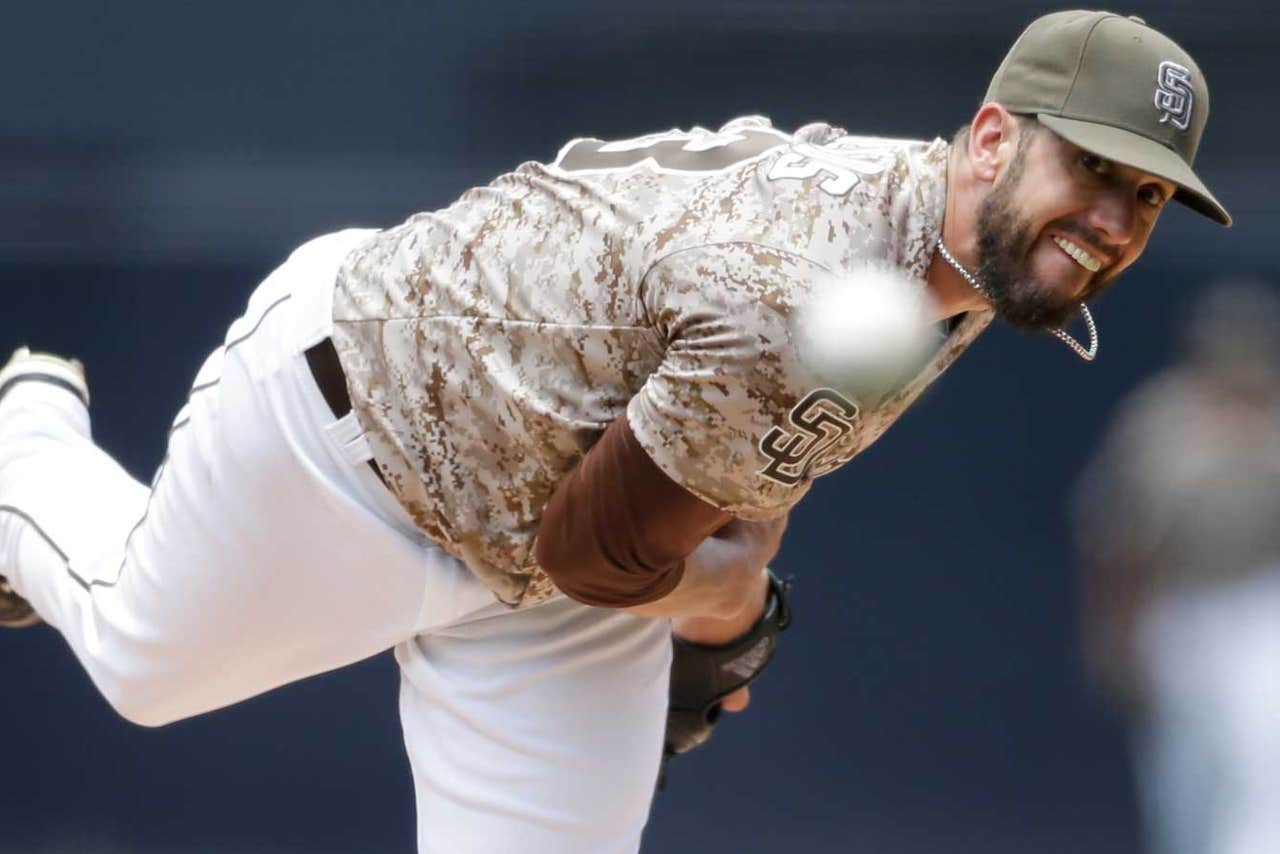 A.J. Burnett is walking batters at the lowest frequency of his career, and that aggressive approach is fueling his renaissance season.
James Shields' inability to throw strikes, conversely, has proven costly of late.
These veteran right-handers match up Monday night as the Pittsburgh Pirates and San Diego Padres open a three-game series at PNC Park.
Burnett (7-3, 2.05 ERA) ended a four-game winless stretch with his fifth straight quality start Wednesday at Detroit, allowing two runs over seven innings in a 9-3 victory.
Opponents are hitting .255 against Burnett - barely better than .256 last year when he posted a 4.59 ERA. One of the biggest differences has been Burnett's ability to limit walks. He didn't record a base on balls against the Tigers and his 2.31 walks per nine innings marks the lowest rate of his career.
The 38-year-old, who was backed by a total of five runs over his previous four outings, said the nine runs of support didn't change his approach.
"I program myself that it's 0-0 no matter what," Burnett, whose ERA is a personal best, told MLB's official website. "I didn't change anything. Just try to get strike one, and get back in the dugout."
Burnett is 4-7 with 4.38 ERA in 12 matchups with San Diego, including a win in Pittsburgh's 11-5 road victory May 28. He gave up five runs over 5 2-3 innings.
Shields (7-3, 4.14) hasn't performed nearly as well as Burnett despite an identical record, as he's 0-3 with a 5.59 ERA over his last five outings. His last start could be something to build off, though, as he limited Seattle to two runs over 6 2-3 innings in a 7-0 loss on Wednesday.
While Burnett has been effective because of his aggressiveness, much of Shields' ineffectiveness can be chalked up to his career-worst 3.02 walks per nine innings. He walked four Mariners and has three or more walks in three of his last four starts.
Shields has been stuck on seven wins since June 3, receiving eight runs of support in five games.
The right-hander gave up two runs over six innings without a decision in San Diego's 6-2 win against the Pirates on May 29, his first career matchup. The teams split the four-game series.
Pittsburgh (47-34) beat Cleveland 5-3 on Sunday, its seventh in nine games. The rotation has posted a 2.52 ERA in that span with Gerrit Cole working eight strong innings against the Indians.
The Pirates haven't needed much offense, going 25-2 when scoring at least three runs since May 22, though Neil Walker is 17 for 37 with nine RBIs during a nine-game hitting streak.
Starling Marte, who leads the team with 44 runs, left Sunday's game during a fourth-inning at-bat with discomfort in his left side, but said he felt better afterward.
The Padres (39-45) lost 3-1 at St. Louis on Sunday, recording three hits and scoring two runs or fewer for the fifth time in six games. Justin Upton and Matt Kemp are a combined 4 for 37 in that span.
Upton is 8 for 16 with two homers and two doubles off Burnett, while Kemp is 0 for 11 with eight strikeouts.
San Diego has averaged 5.9 runs while winning 16 of its last 19 at Pittsburgh.
Josh Harrison is 16 for 36 (.444) with three doubles and two triples in his last nine against the Padres.
---
---