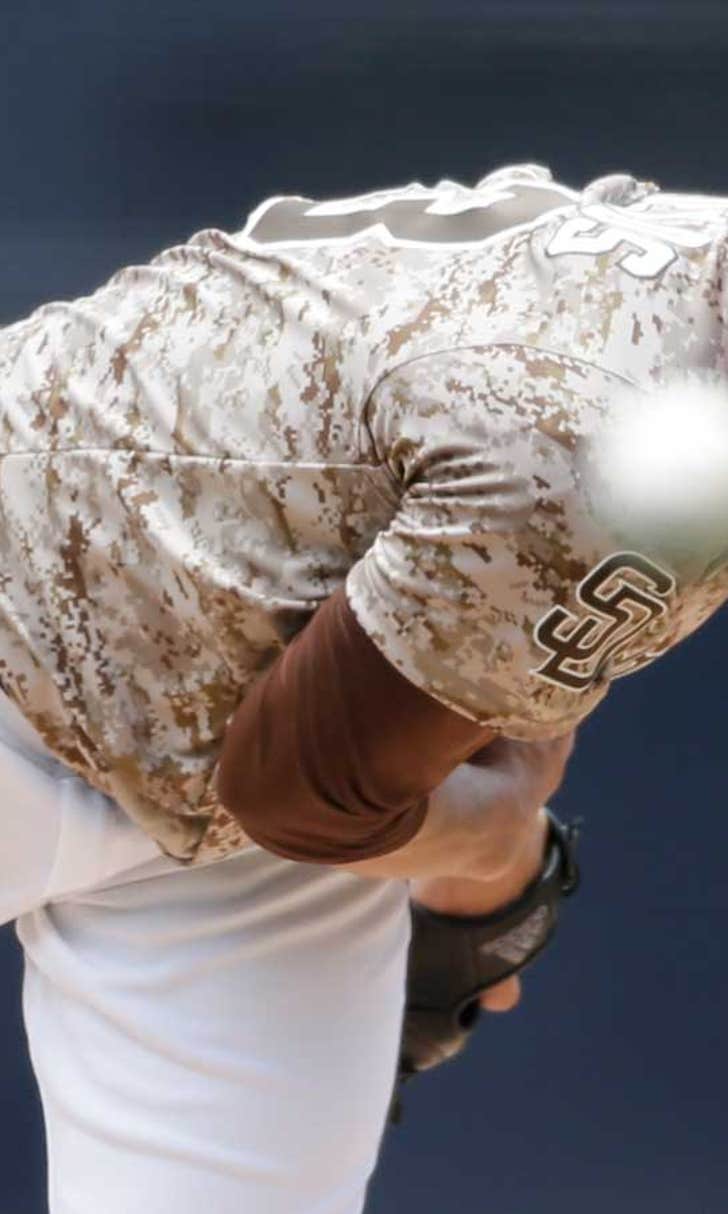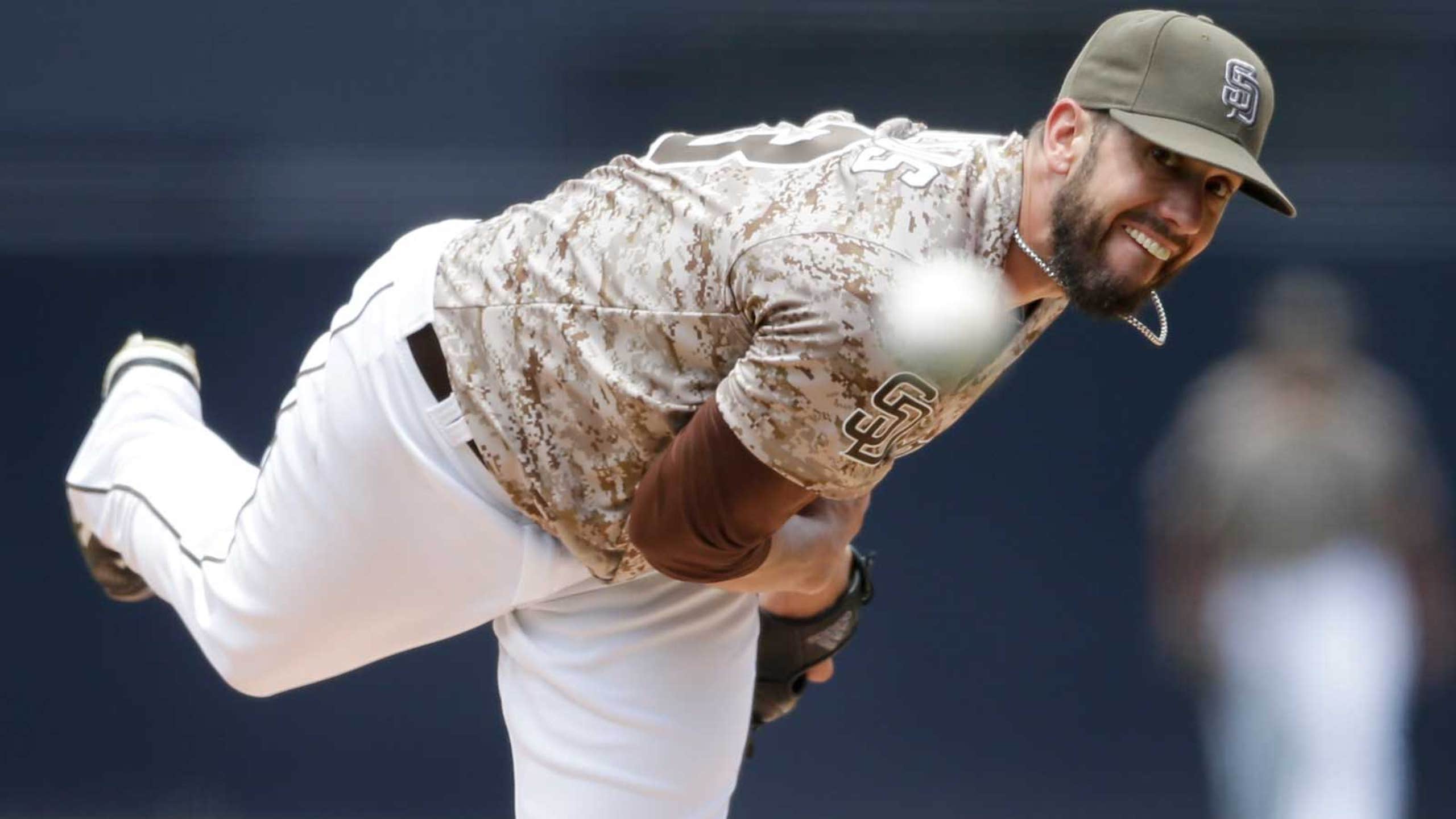 Shields and Syndergaard square of in Padres-Mets opener
BY foxsports • July 27, 2015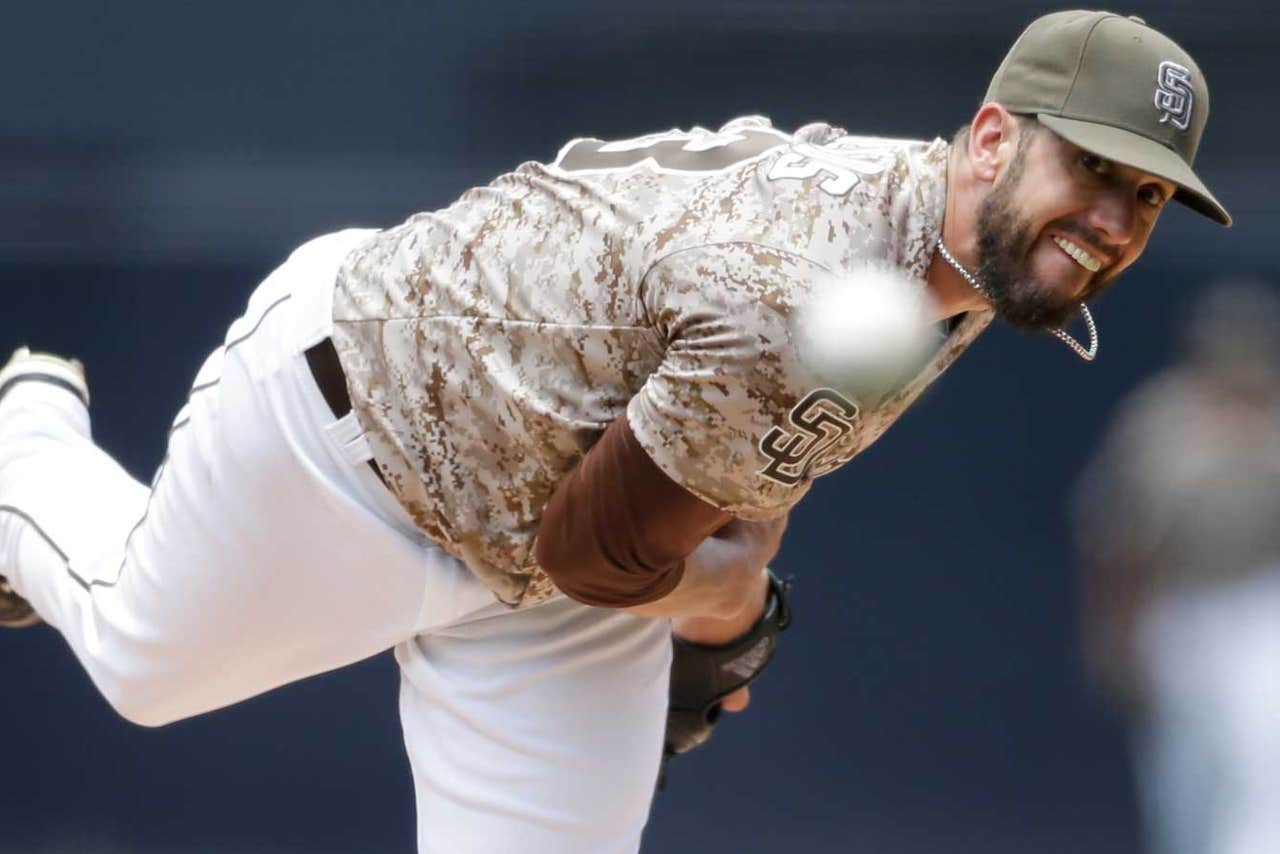 While James Shields' days with the San Diego Padres could be numbered, the New York Mets expect Noah Syndergaard to be one of the cornerstones of their future.
As Shields goes after only his second win in 10 starts, the Padres will try for their fourth straight victory Tuesday night in the opener of a 10-game trip against Syndergaard and the Mets.
Shields (8-3, 3.77 ERA) has been the subject of trade rumors in his first season with San Diego (47-52), which has been a disappointment at 8 1/2 games out in the NL West.
Since going 7-0 with 2.51 walks per nine innings and a 7.2 run-support average in his first 12 starts, the right-hander is 1-3 with 4.56 walks per nine and a 2.8 RSA in his last nine.
Shields hasn't lasted past the sixth in any of his last three starts. He allowed no runs and three hits with seven strikeouts over five innings in Wednesday's 7-1 home loss to San Francisco, throwing 96 pitches.
The 33-year-old is among several big-money players the club could move before the trade deadline.
"It's professional baseball and those types of things happen and whatever happens we are going to move forward," interim manager Pat Murphy told MLB's official website.
San Diego has made a push by winning eight of 11, though it's likely to be too little, too late. The team allowed just four runs in taking the last three of a four-game home series with Miami.
Justin Upton, one of those mentioned in trade rumors, isn't ready to give up. He went 2 for 3 with a home run in Sunday's 3-2 win after going 6 for 56 (.107) in his previous 16 games.
"I think this (Mets) series coming up is a big one for us," Upton said. "We have to play well against a good team with good pitching, so we're going to have to do some good pitching of our own."
Shields gave up two runs over seven innings in a 7-3 home win over the Mets (51-48) on June 3. Curtis Granderson (7 for 61) and new addition Kelly Johnson (2 for 16) have struggled when facing Shields.
Syndergaard (4-5, 2.97) has solidified his place in New York's young rotation by going 2-1 with a 1.59 ERA with 34 strikeouts over 34 innings in his last five starts.
The rookie right-hander did not factor in a 4-3 loss at Washington on Wednesday when he overcame a season-high five walks and allowed one run in five innings. He's been particularly outstanding at home, going 4-1 with a 1.74 ERA.
The Padres were responsible for Syndergaard's worst outing June 2, tagging him for seven runs over four innings in a 7-2 home win. Derek Norris went 2 for 3 with a home run off him.
Yonder Alonso is batting .389 over a 10-game hitting streak versus New York, which is tied with San Diego for the worst batting average in the majors at .236.
The Mets, two games back in the NL East, took the last two of a four-game weekend series with the Los Angeles Dodgers to open a 10-game homestand.
They bolstered their bullpen Monday, acquiring closer Tyler Clippard from Oakland for minor league pitcher Casey Meisner in a swap of right-handers. The 30-year-old Clippard, who is eligible for free agency after this season, went 1-3 with a 2.79 ERA and 17 saves in 21 chances for the Athletics.
Ruben Tejada went 8 for 14 when New York dropped two of three in San Diego in June. The Mets haven't lost a home series to the Padres since 2009, going 11-6 over that span.
---
---