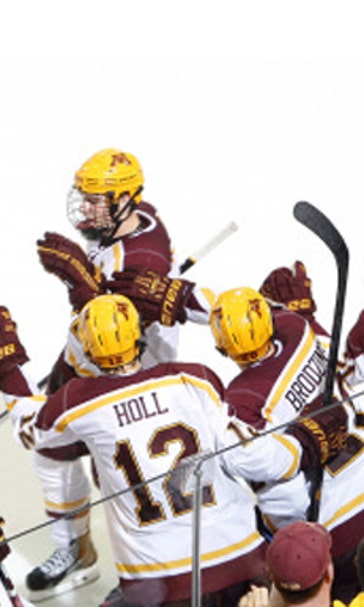 Sheehy scores twice as Gophers roll over Wolverines
January 14, 2017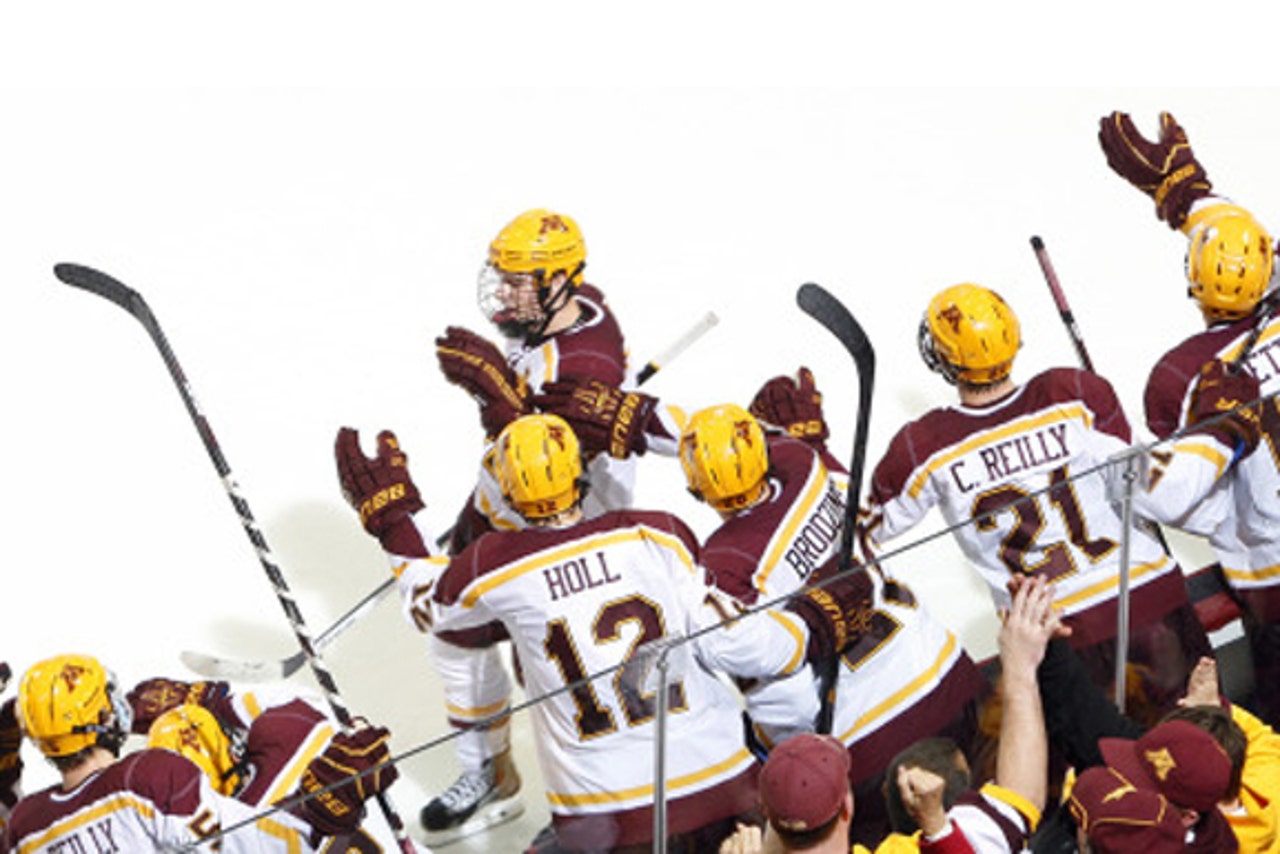 The Michigan Wolverines (8-10-1, 1-4) may have had Minnesota Golden Gophers (12-5-2, 4-1) fans worried Friday night.

But not for too long.

Although Michigan opened the game's scoring in the first period for a 1-0 advantage, the Gopher offense regained the lead quickly and scored five goals in its 5-2 win over the Wolverines.

Minnesota freshman forward Rem Pitlick tied the game at 1-1 with his top-shelf wrist shot sent past Michigan goaltender Zach Nagelvoort in the first period.

The Gophers took control of the game in the opening period's final minute. With the clock showing under 10 seconds remaining and Minnesota holding on to a 2-1 lead, the Gophers controlled the puck at center ice and quickly sent it to the Michigan zone. Junior defenseman Ryan Collins' shot was stopped by Nagelvoort, but the rebound came out to forward Mike Szmatula. The junior swatted it home with only 1.7 seconds left, and the Gophers went to the first intermission boasting a 3-1 lead.

Tyler Sheehy lit the lamp twice in Minnesota's win, one each in the second and third periods. He finished with three points on the night.

Minnesota goaltender Eric Schierhorn stopped 20-of-22 shots for his twelfth win of the year.

The Gophers and Wolverines square off again at Mariucci Arena on Saturday at 7 p.m.
---