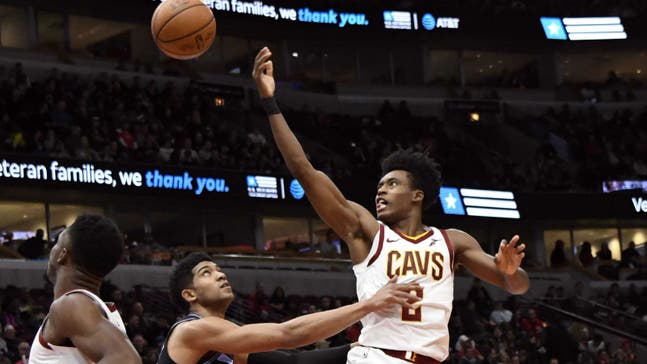 Sexton's last second attempt comes up short as Cavaliers fall in Chicago, 99-98
Published
Nov. 10, 2018 11:18 p.m. ET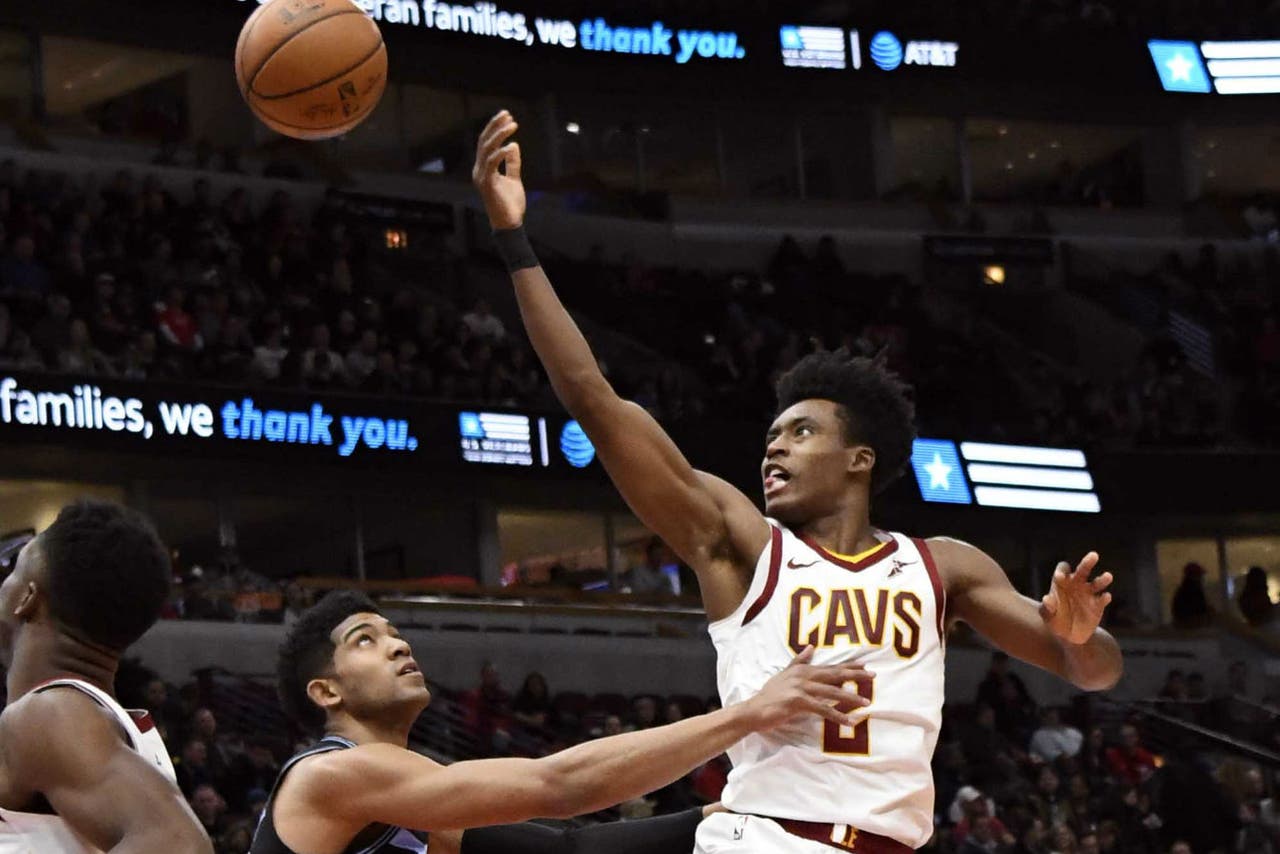 CHICAGO (AP) — Zach LaVine scored 24 points, rookie Ryan Arcidiacono added 15 and the Chicago Bulls rebounded after blowing an early 16-point lead to edge the Cleveland Cavaliers 99-98 on Saturday night.

Wendell Carter Jr. also had 15 points as Chicago won for the second time in six games.

LaVine has scored 20 more points in each of Chicago's 13 games this season and in a career-high 14 straight overall, dating to his final game of 2017-18. The last Bulls player to score 20-plus points in 14 consecutive games was Jimmy Butler, who did it 15 straight times in 2016.

Tristan Thompson had 22 points and 12 rebounds for the league-worst Cavs. Rookie guard Collin Sexton scored a season-high 20 points in his second straight start and second of his career.

Rodney Hood also had 20 points and Jordan Clarkson came off the bench to score 15, but the Cavaliers lost their fifth straight.

Cleveland nearly pulled this one out.

With 13 seconds left, Carter couldn't handle LaVine's pass and Cleveland recovered. Coach Larry Drew called a timeout to set up a final play, but Sexton was blocked by LaVine as he drove to the basket at the buzzer.

The 23-year-old LaVine was flashy at times, scoring on several highlight-reel dunks. Arcidiacono, making his first career start, scored 10 of his points in the first half.

The Cavaliers' only win this season was on Oct. 30 over Atlanta.

Cleveland forward Cedi Osman sat out the game with back spasms. He was forced to leave Wednesday's loss to Oklahoma City in the first quarter, becoming the latest Cavs player to join an injury list that includes All-Star forward Kevin Love, point guard George Hill and forward Sam Dekker.

The Bulls came out firing, shooting 64 percent from the floor through the first quarter and taking a 37-23 lead as LaVine scored 11 points and Arcidiacono had 10.

Then Chicago opened its biggest lead, at 16 points, when Antonio Blakeney hit a running jumper 42 seconds into the second quarter.

But Cleveland roared back to tie it 53-all at halftime as it outscored Chicago 30-16 in the second quarter, including a 9-0 run. The Cavs' bench, led by Clarkson with 10 points and Kyle Corver with eight in the quarter, led the comeback.

Chicago led 79-77 after three quarters.

BUTLER TRADE REACTION

Bulls coach Fred Hoiberg thinks Butler, who spent his first six seasons with Chicago, will be "really good fit" with the Philadelphia 76ers. Butler is being traded from Minnesota to Philadelphia in a package that sends Dario Saric and Robert Covington to the Timberwolves, a person familiar with the deal told The Associated Press on Saturday.

"I think (Philadelphia has) three of the best players at their position in (Joel) Embiid and (Ben) Simmons," Hoiberg said. "He brings a toughness. He's a guy who's a great player in the clutch. He's a player that guys are going to go out there and guard every time he steps on the floor."

TIP-INS

Cavaliers: Guard Andrew Harrison, signed to a two-way contract, made his debut with the Cavs and played 13 minutes off the bench. He did not score. Harrison made 64 starts over the past two seasons for Memphis, but was waived by the Grizzlies after one game this season. ... With Osman out, JR Smith and Larry Nance Jr. were Cleveland's starting forwards. ... Against the Thunder on Wednesday in his first career start, Sexton played 42 minutes and had 15 points while shooting 7-for-14 from the field.

Bulls: Arcidiacono replaced Cameron Payne, who had started in 11 of Chicago's first 12 games, in the starting lineup. Payne didn't play Saturday. "(Arcidiacono) is a guy who is going to go out there and play with toughness," Hoiberg said. "He's somebody we feel deserves this opportunity to go out there. He gets us extra possessions. He gets you into things offensively."

UP NEXT

Cavaliers: Host Charlotte on Tuesday.

Bulls: Host Dallas on Monday.
---