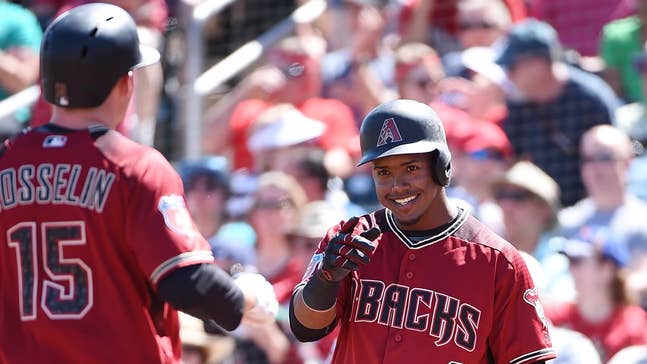 Segura, Gosselin power D-backs offense in win over Reds
Published
Mar. 20, 2016 7:36 p.m. EDT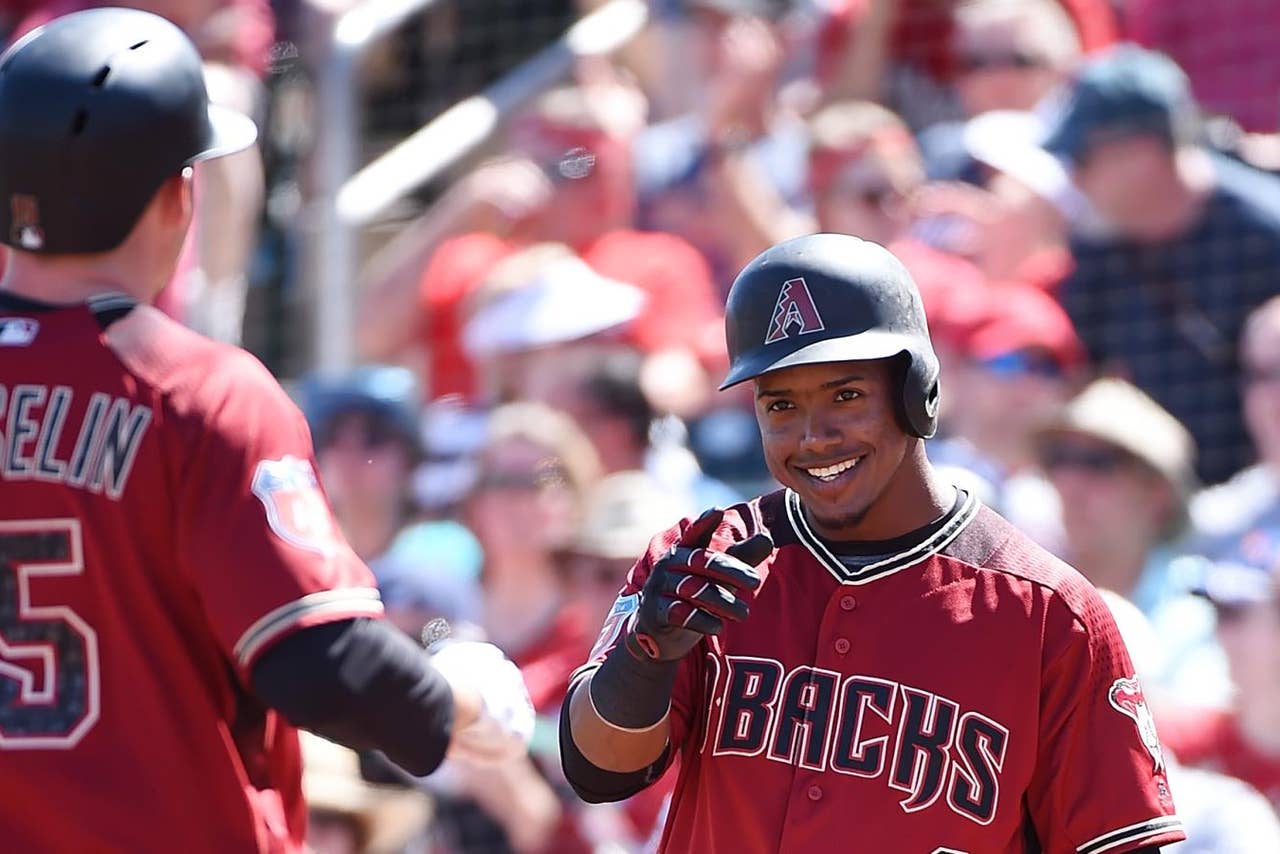 GOODYEAR, Ariz. -- Jean Segura had three hits and Phil Gosselin hit a two-run homer to help the Arizona Diamondbacks rough up Brandon Finnegan and beat the Cincinnati Reds 9-3 Sunday.
Arizona sent 10 batters to the plate and scored six runs in the first inning against Finnegan, who has likely earned a place in the Reds rotation.
"Brandon didn't have his electric stuff today," Reds' manager Bryan Price said. "He certainly didn't have his command which he needs to be successful at this level. His velocity was down and his breaking ball was kind of a roller today."
Segura has hit safely in each of his nine games this spring and is batting .571 (20 for 35).
The Reds played nearly their entire projected starting lineup and got to Arizona starter Shelby Miller early. Billy Hamilton bunted to lead off and got to second on Miller's error. Hamilton scored on a force, then Devin Mesoraco doubled in two more runs in his second game since having hip surgery.
"The error was costly and the two walks killed me," Miller said. "I rushed that throw on Billy. He's got unbelievable speed."
Miller allowed three unearned runs in the first, but threw four scoreless after that.
"I felt strong the last four innings," Miller said. "It was an all-around good game. The guys played good defense and they put up runs every single day. I'm excited to be a part of it."
The Reds are rebuilding their bullpen as well as their rotation. The bullpen gave up three runs over the final eight innings.
"We got eight innings out of the bullpen," Price said. "They have to take advantage of the opportunity. They will need to pitch in multiple innings."
Diamondbacks: Miller allowed three unearned runs on three hits in five innings. He has given up 12 hits in 10 innings over three starts.
"I was rushing in the first inning," said Miller, who came to the Diamondbacks in a five-player trade with Atlanta. "I get a little antsy to get out there. It's about getting the ball down. The last couple games are at game speed. We stop working on things so much."
Reds: Finnegan had a rough outing, giving up six runs on five hits and walking two. In his previous four spring starts, he walked one in 10 innings. He threw 44 pitches in the first inning, then went to the bullpen to throw 36 more.
"It was one of those days. I didn't have anything," Finnegan said. "All the good pitches I threw, they hit. I have to file this and work on the next start."
Diamondbacks: OF A.J. Pollock (right elbow) is expected to return to game action this week.
Reds: RHP Homer Bailey, recovering from elbow surgery, is scheduled to pitch a live batting practice, about 20 pitches on Monday. ... LHP John Lamb (back) continues to throw on the side and is making progress. "I'm very happy with the way the ball is coming out of his hand. It is even better than it did when he pitched in Cincinnati at the end of the year," Price said.
Diamondbacks: LHP Patrick Corbin will pitch against Milwaukee on Monday.
Reds: LHP Cody Reed will pitch in Peoria against San Diego on Monday.
---
---