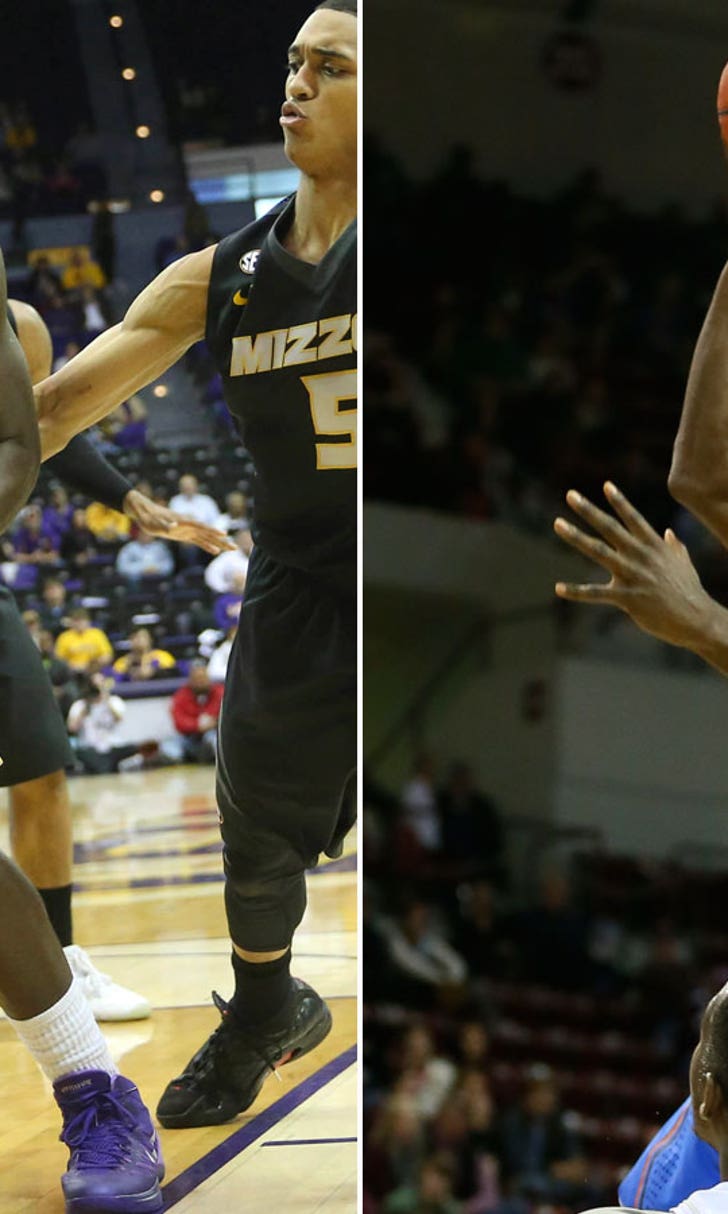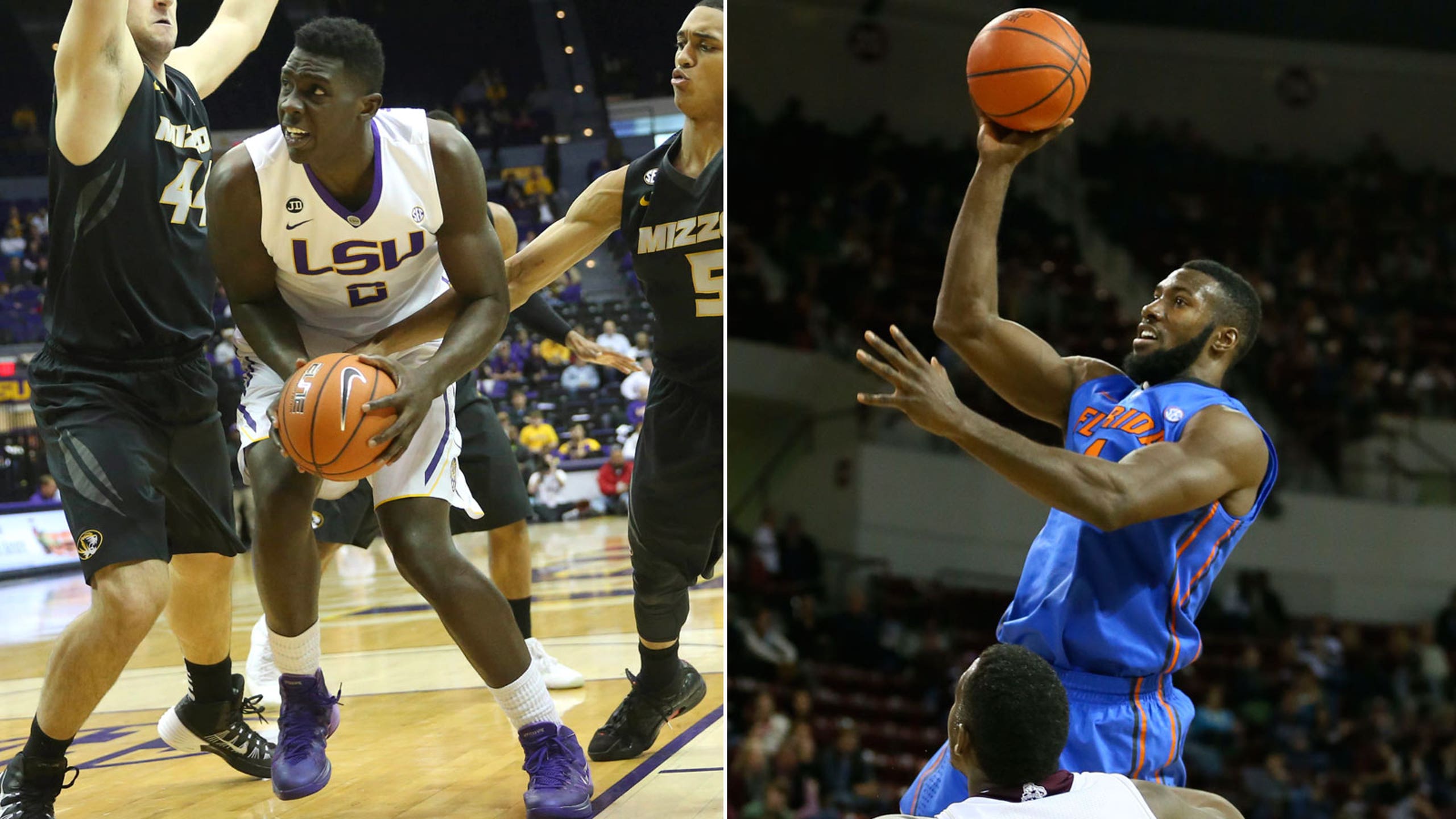 SEC Power Rankings: Five clubs rule the roost
BY foxsports • February 3, 2014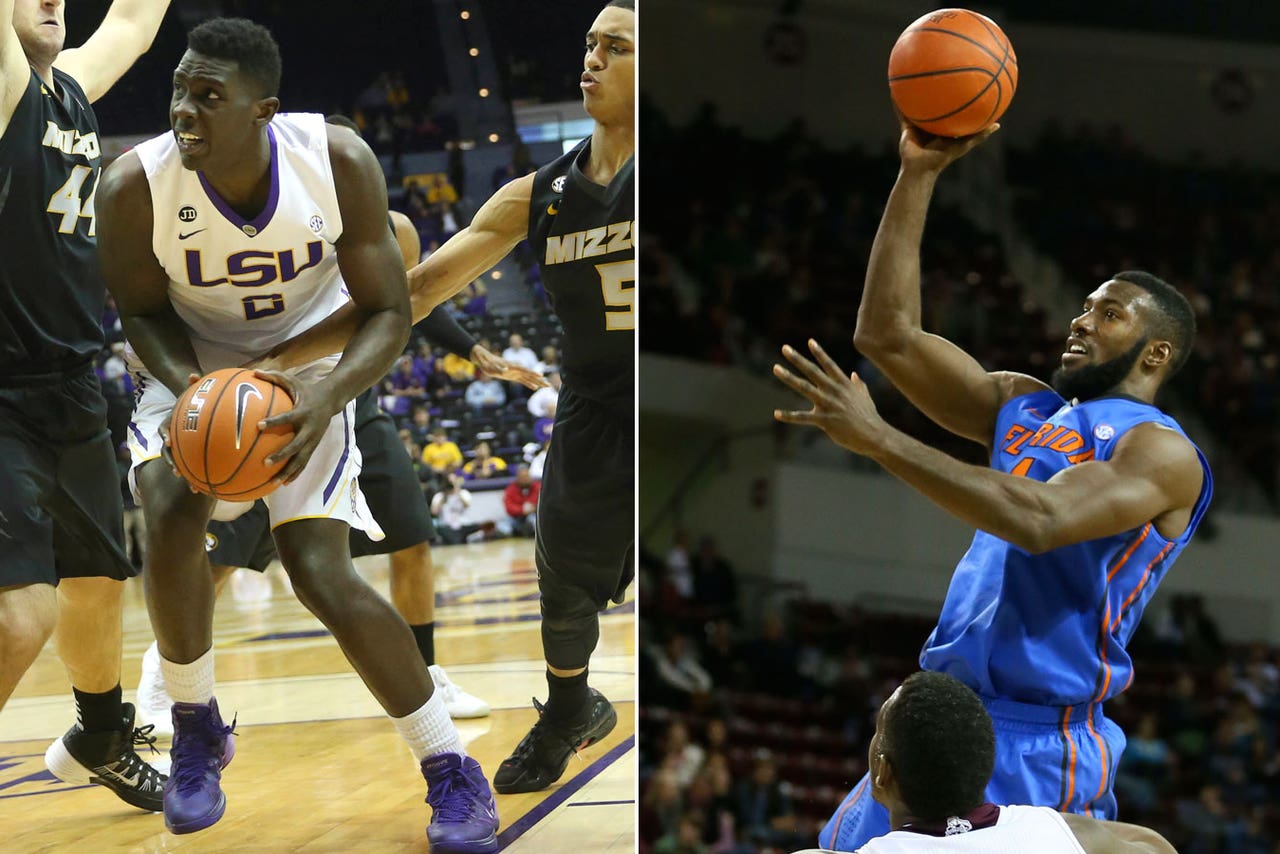 Florida certainly hopes that opening a season by winning 19 of 21 games for just the third time in program history yields similar results as the previous two.
The Gators opened 19-2 during the 2005-06 and 2006-07 campaigns that resulted in consecutive national championships. Winner of a program-best 27 straight home games dating back to last season, Florida currently ranks No. 3 in the country in the Associated Press Top 25 poll and has an RPI of 5th nationally, according to NCAA.com.
With league play hitting the halfway point this week, it's not too early for teams to start jockeying for NCAA Tournament at-large berths, should they not win the league tourney in Atlanta next month (automatic qualifier).
Other than No. 18 Kentucky (No. 13 RPI), there are no other tourney locks just yet.
Tennessee has a respectable RPI (37th), but from there it drops to a pack of three teams -- Missouri (No. 50), LSU (No. 54) and Ole Miss (No. 57) -- within seven RPI points and holding bubble-at-best resumes thus far.
Only two other teams -- Vanderbilt (74) and Arkansas (92) -- rank among the top 100 teams in the RPI, according to NCAA.com.
A game pitting the SEC's best defense against the worst offense showed those numbers don't lie when Florida beat visiting Texas A&M on Saturday, 69-36. It's the fewest points scored against the Gators since 1950, while the Aggies had their lowest point total in 59 years.
Senior center Patric Young pulled a career-high 14 rebounds on his 22nd birthday. Senior forward Casey Prather leads the SEC in shooting (62.6).
The Wildcats split a week of tough road trips, losing 87-82 at LSU (Tuesday) before holding off Missouri 84-79 on Saturday. The SEC's best shooting team (47.4) shot a solid 53.6 percent in answering every Missouri surge, including a nifty reverse layup by freshman guard Aaron Harrison with 19 seconds left to seal the game.
Against Missouri, 7-foot freshman center Dakari Johnson made his first start, tallying two points. At LSU, he scored a career-high 15 points. Against LSU, sophomore forward Alex Poythress became the 144th player in UK history to score 500 career points.
Winners of two straight and four of six, the Volunteers appear to be hitting their stride. They won Saturday at Alabama for just the fourth time in 22 games at Coleman Coliseum.
Junior forward Jarnell Stokes, the league's top rebounder (10.2), had a season-high 22 points and 16 rebounds for his 30th career double-double, most of any active SEC player.
The Rebels had to use a 29-10 run to close the game and survive a 75-71 win Saturday over visiting South Carolina. Junior guard Jarvis Summers scored eight of the team's last 11 points.
For LSU's efforts in home wins over Kentucky and Arkansas, junior forward Johnny O'Bryant III was named SEC Player of the Week for the first time, while forward Jordan Mickey earned SEC Freshman of the Week honors for a third time.
O'Bryant had 29 points and nine rebounds against Kentucky. He followed that with 23 points and nine rebounds against the Razorbacks.
The league's leading scorer (20.4) and 3-point shooter (47.7), junior guard Jabari Brown has made 23 of his last 35 3-pointers (65.7). He tried to shoot the Tigers over Kentucky, netting a career-high 33 points, including a four-point play on a deep 3-pointer late in the game.
Despite having only seven scholarship players, the Commodores are on a modest run of three straight wins, including a 55-49 home win Saturday over Mississippi State. Junior guard Dai-Jon Parker played all 40 minutes for a fourth straight game.
After opening 4-1 in league play, the Bulldogs are slipping back to the middle of the pack or lower -- as predicted. Sophomore guard Kenny Gaines returned after missing two games with a knee injury and scored nine points in Saturday's loss at Auburn.
The Bulldogs have lost three straight, including Saturday at Vanderbilt, where they gave up 24 points off 18 turnovers, including 16 points in the first half. In the loss, Mississippi State attempted 20 triples ... but only six free throws.
The Razorbacks allowed LSU to shoot 64 percent from the field in Saturday's road loss. Freshman Bobby Portis, a 6-10 forward, had 15 points. The former Arkansas prep player of the year is second on the team in scoring (12.3) and leads in rebounding (6.5).
The game at rival Auburn was moved back a day (Thursday), due to inclement weather, and the Crimson Tide was cold from the field in the 74-55 loss -- shooting 36 percent, including 19 percent on threes (3 of 19).
Senior guard Trevor Releford (15 points) was the only Alabama player to score in double figures.
The Tigers had been close in several tough losses, but they broke through at home with wins over Alabama and Georgia. For the first time since 2010 (SEC play), all five Auburn starters scored in double figures in beating the Bulldogs.
Auburn's backcourt of senior Chris Denson (19.5) and junior KT Harrell (19.2), respectively, rank second and fifth in the league scoring. Denson had a career-high 32 points in the Alabama victory.
The Aggies' first game at South Carolina turned into a blowout loss to a team that was 0-6 in league play. Down by 20 points at halftime, Texas A&M did not have a double-figure scorer.
South Carolina nearly made it a sweep for the week Saturday, but couldn't make several double-digit leads in the second half stand up.
Thornwell continued to impress with 20 points and a season-high six assists. He leads the Gamecocks in scoring (13.5).
---