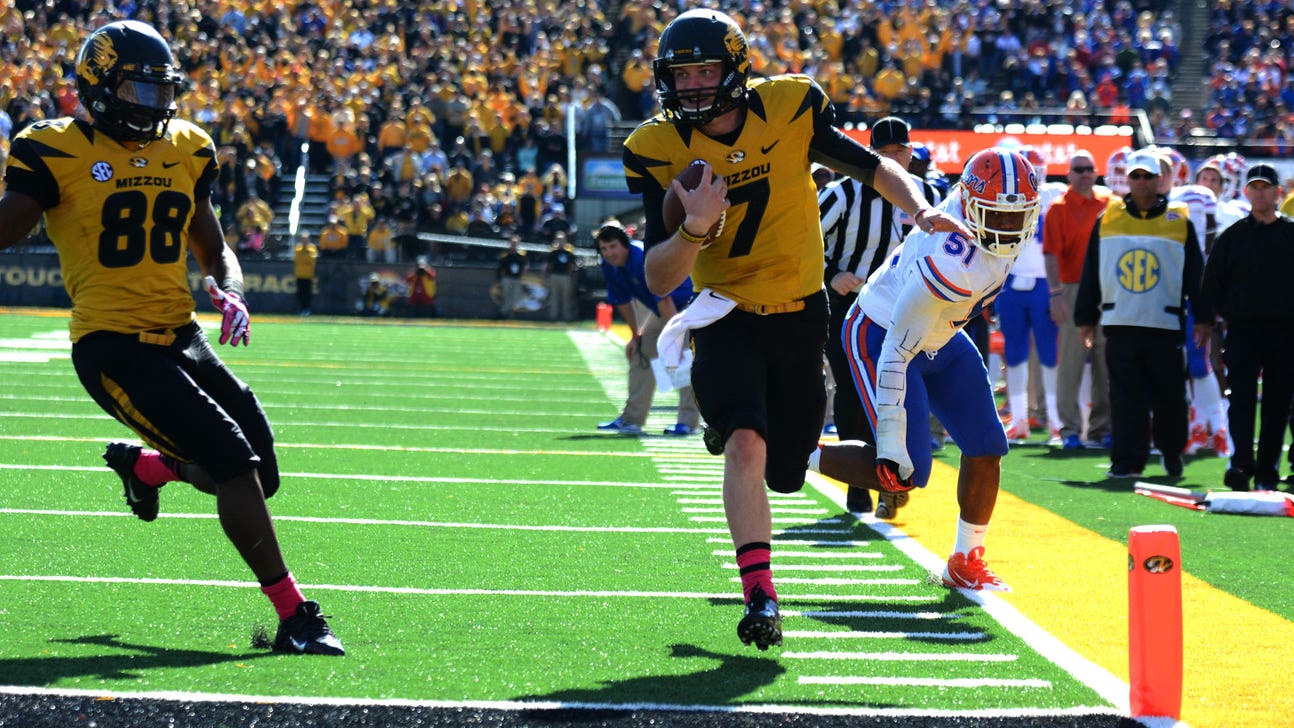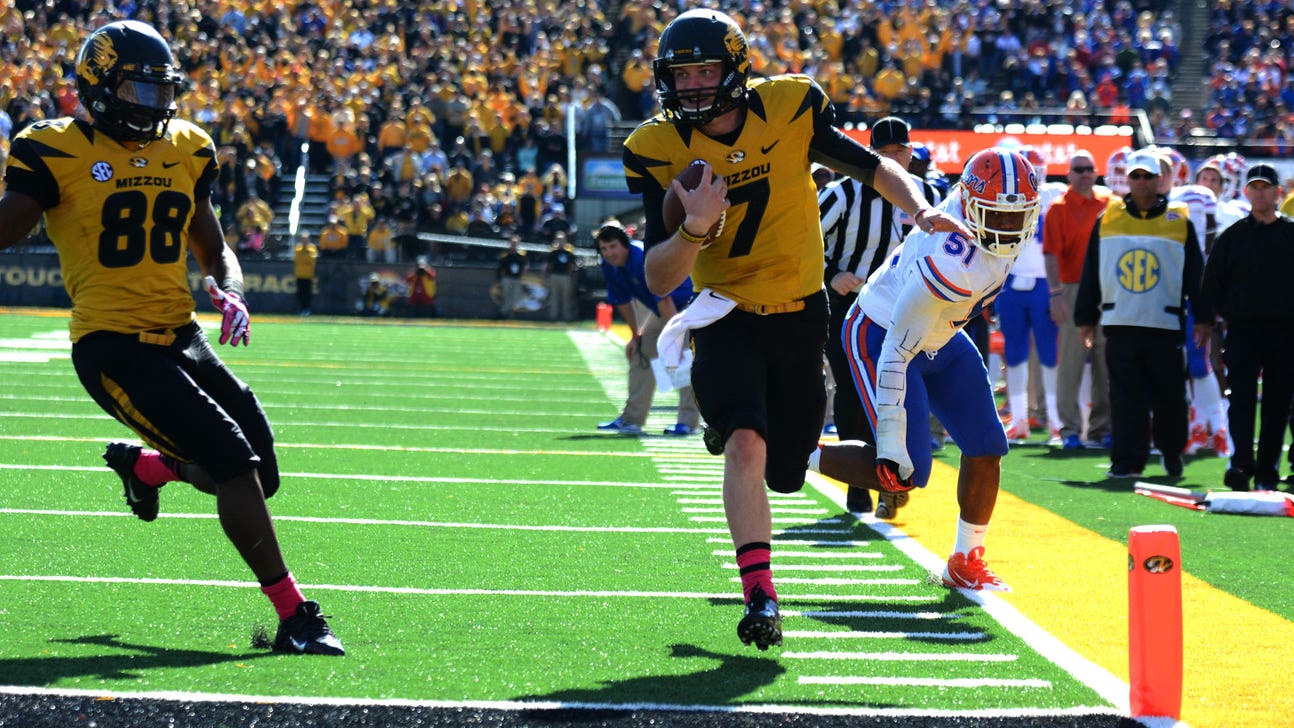 SEC Countdown: No. 5 Missouri
Published
Aug. 6, 2014 11:28 p.m. ET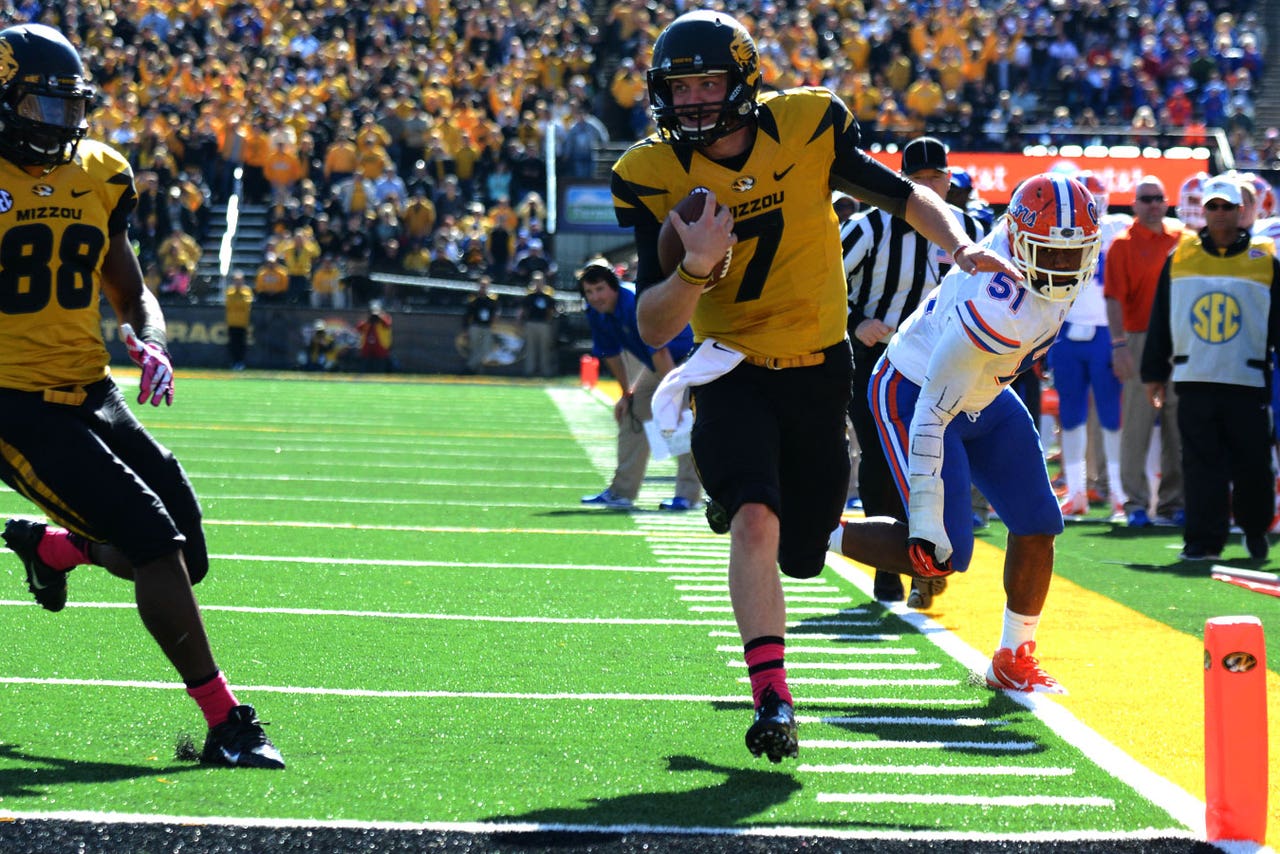 Head coach Gary Pinkel isn't a miracle worker, per se.
But try telling that to the Missouri faithful who had to endure a full season in the highly competitive SEC (2012) ... before winning a division title and reaching the conference championship game in 2013 -- all thanks to Pinkel and a Tigers team full of unheralded recruits-turned-college stars.
The Mizzou coaches experienced the best of both worlds last year when bringing freshman QB Maty Mauk into the fold.
Given the injury to James Franklin, Mauk dutifully stepped in and guided the Tigers to a 3-1 record in four starts -- essentially holding down the fort for Franklin, who returned in November to help clinch an SEC East title and Cotton Bowl victory over Oklahoma State.
With that brief, but invaluable shot at glory, Mauk (1,071 yards passing, 12 TDs last year) enters his sophomore campaign as an experienced leader and perhaps the Tigers' best playmaker.
Along the offensive line, Missouri boasts plenty of returning talent, starting with left tackle Mitch Morse, right tackle Connor McGovern and center Evan Boehm. They were the building blocks of a rushing offense that accounted for 238 yards per game last season (ranked 16th nationally).
On the defensive end, frontliners Shane Ray and Markus Golden combined for 11 sacks and 22 tackles for loss as backups. Now, they'll need to anchor a deep, but largely inexperienced rotation of D-linemen in Year 3 of Missouri's SEC story.
The Tigers lost a slew of difference-makers from last season's SEC East champs, beginning with Michael Sam (SEC Defensive Player of the Year), QB James Franklin (three-year starter, 57 career TDs), receiver L'Damian Washington (10 TDs as a senior), star receiver Dorial Green-Beckham (dismissed due to off-field transgressions) and running back Henry Josey (1,166 rushing yards, 17 TDs in 2013), among others.
In terms of active additions, the Tigers have two heralded freshmen -- Nate Brown (a four-star recruit) and (redshirt frosh) J'Mon Moore -- joining the senior-laden receiving cast of Bud Sasser, Damian White and Jimmie Hunt.
Given the substantial turnover for this year's squad, it's imperative for the Tigers to execute the seven "winnable" games on the docket -- including home outings with Vandy, Kentucky, Indiana, Arkansas and a road date with Tennessee (Nov. 22).
As part of that, Mauk needs to show dramatic improvement from last year's completion percentage (51.1) and the rebuilt defense -- featuring a pair of sophomore corners (Aarion Penton, John Gibson), linebacker Kentrell Brothers and safety Braylon Webb -- must replicate last season's accomplishment, within proximity, of keeping the opposition at 24 points or less eight times.
That would be a Murderer's Row-type start for Auburn, Alabama or LSU -- let alone a Mizzou club that's dealing with heavy graduation losses defensive front seven and receiver slots.
Which brings us to this: Yes, Missouri posted a 5-0 road record last season, including four SEC victories against Vanderbilt, Georgia, Kentucky and Ole Miss. But at best, the Tigers only figure to split the initial road slate of South Carolina/Florida, making the Georgia clash monumental -- for bowl-contention and division-title purposes.
A year later, with Georgia riding high from victories over South Carolina, LSU, Tennessee and seemingly cruising toward the SEC East title, Missouri strode into Athens, zipped to a 28-10 halftime lead (thanks to a fumble-return TD from Michael Sam) and then held on for the 41-26 upset.
After that, the two programs took somewhat divergent paths to bowl berths.
UCF and Texas A&M certainly would have looked more imposing on Missouri's schedule if quarterbacks Blake Bortles (No. 3 overall pick in NFL draft) and Johnny Manziel (No. 22 pick in draft) had stayed in school.
Instead, the Tigers can look forward to a doable slate that doesn't include Alabama, Auburn, LSU, Mississippi State or Ole Miss.
On the flip side, Mizzou likely won't be a prohibitive favorite in any of its four conference road outings -- South Carolina, Florida, Texas A&M (Nov. 15) and Tennessee.
---