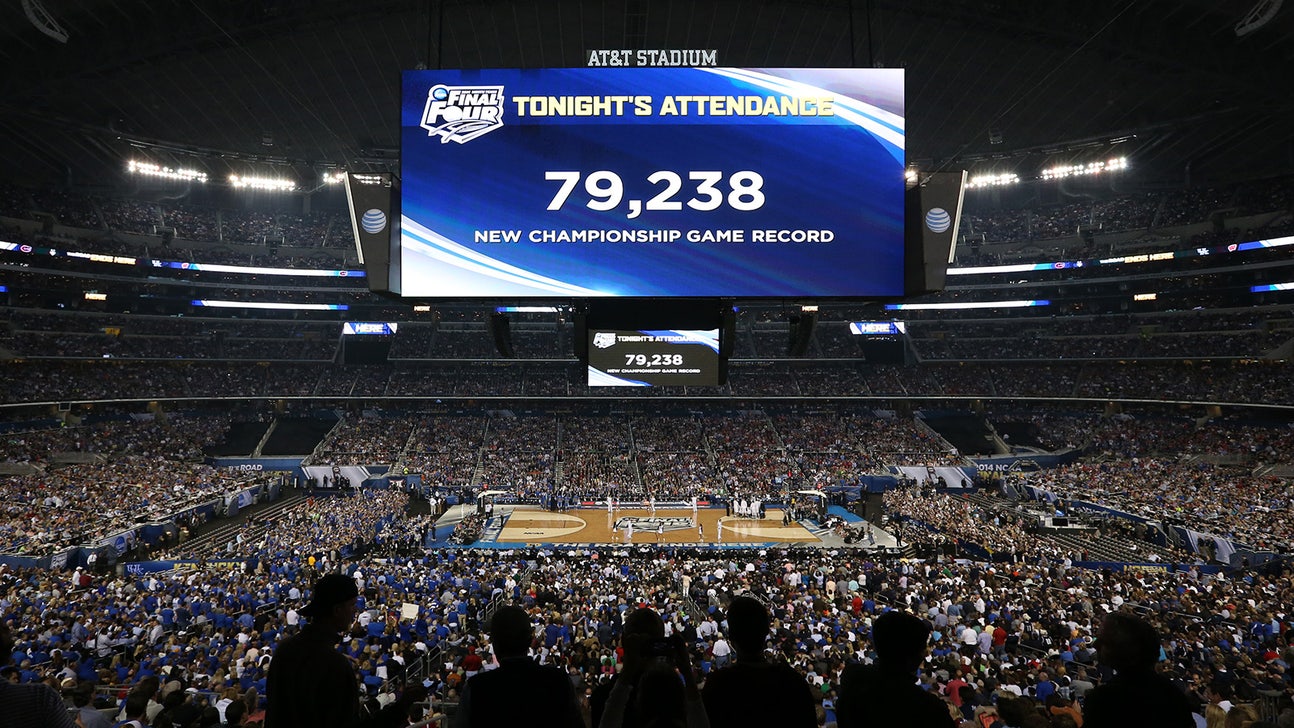 SEC basketball aims to change national perception with tougher scheduling
Published
Oct. 23, 2014 4:56 p.m. ET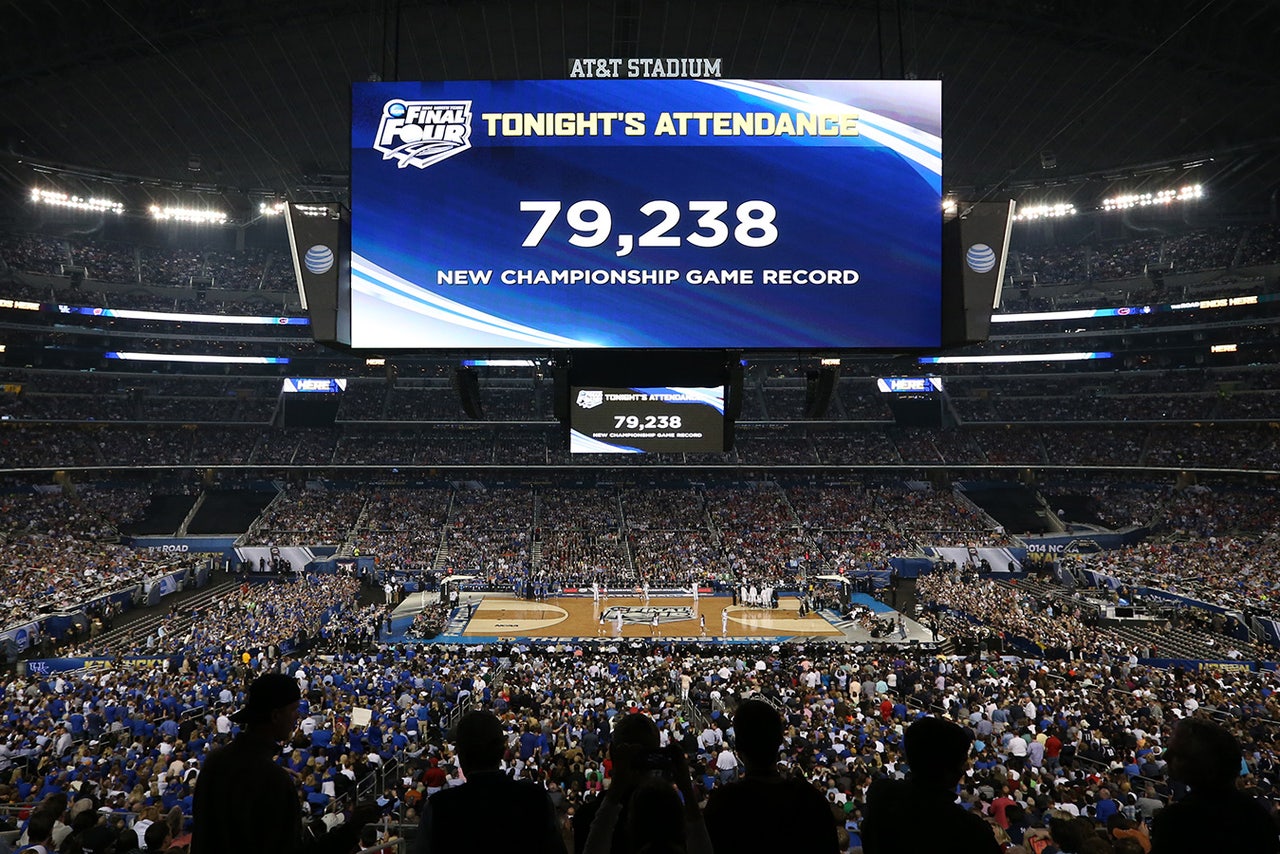 CHARLOTTE, N.C. -- The SEC's basketball contingent arrived at the Ballantyne Hotel for the SEC Tipoff with team-affiliated polos on and "Change The Narrative" playbooks firmly in hand.
The conference suffers from a chronic perception problem. League administrators and coaches have never denied that national narrative -- this despite placing three teams in the Sweet 16 and two teams in the 2014 Final Four -- and, in fact, are working diligently to derail it.
There were staff shakeups at the league office with a renewed emphasis on basketball in mind, namely the multi-million dollar NCAA Tournament payouts in which the SEC has ranked on the lower end of the six power conferences in recent years, and outright challenges for the schools behind Florida and Kentucky to make significant strides. As commissioner Mike Slive stated before the 2014 tourney, though: "It's a long-term project."
In a world where conference strength is judged first and foremost by the number of participants in the sport's marquee event, Slive's league has fallen short of its counterparts. SEC programs have earned a total of just 10 NCAA bids over the past two seasons. Half of those bids have come from the league's two heavyweights, Florida and Kentucky. The SEC hasn't placed more than five teams in the 64-team field since the 2008 season -- and that's not to mention that Georgia, Mississippi State, Vanderbilt and Ole Miss have earned the league's automatic bid over that stretch, meaning at-large bids, which are based purely on a team's overall resume and performance, have been even harder to come by for the SEC's middleweights.
"I know we're all trying to join Florida and Kentucky and get our programs closer. There's a gap there between those two programs and the rest of us. And all of us are just trying to close that gap," said new Auburn coach Bruce Pearl, whose former Tennessee program was the last true complement to the Gators and Wildcats, winning nine NCAA Tournament in six seasons from 2005 to 2011. "The gap -- it's pretty big. It's huge in the national perception. It's not quite as big on the court."
There is optimism at this time of year, as always, but the league's coaches believe they are beginning to figure out the correct formula, particularly in non-conference scheduling. So while the up-and-coming forecasts for teams like Arkansas, Georgia and LSU bode well for the league's bid-based goals in the immediate future, it's the varying routes of scheduling games outside of conference play that could affect the SEC's prospects long-term.
"We just want our non-conference -- we gotta all do better. Which means some schedule better, some just win more," Kentucky coach John Calipari said. "A lot of our issues are in the non-conference thing."
There seem to be slightly differing viewpoints on just how to go about this scheduling renaissance, even between Calipari and Florida coach Billy Donovan, both coaches who, for the most part, can stock their schedule with high-profile matchups and neutral-site events much more readily than, say, Mississippi State.
Donovan takes the general approach of providing his team with the most challenging schedule possible. Calipari said a coach should make the schedule as difficult as he can ... as long as that coach's team can win the games.
"There's almost this thought process now of we want to play the most challenging and most difficult non-conference schedule as a league as we possibly can," Donovan said. "Because in doing so, what ends up happening is the labels we're talking about, where we get a bad rap or people don't think the league's great, I think when you go out and do some of those things and play that kind of schedule, I think that's going to help."
Calipari tweaked that rationale: "We had a team last year over-scheduled in the non-conference. Like, why are you doing this? You've got to schedule good enough that you can win, if you know what I'm saying. It's not: 'Well, I've got a great non-conference.' Can they win the games? So you've gotta schedule the best teams you can beat. OK, so you lose two or three. That's OK. You just can't lose six or seven. And I've been on both ends. I've done it, I've over-scheduled and been dumb. But that's important for this league, and we've been working on it."
Overall, SEC teams will face 13 teams ranked in the preseason Coaches' Poll (the AP poll has yet to be released) -- not a daunting task for a 14-team pool, but that's not accounting for any potential games in early-season tourney settings, possible breakout opponents or quality opponents like Kansas State, UCLA, Oregon, Colorado and Dayton, among others. There's a balance that schools need to find between quality opponents, marketable matchups (particularly at home) and logistic practicality, all in the framework of building a win-heavy profile that impresses the NCAA selection committee. And if the goal was to gain more exposure for the SEC's top-to-bottom depth, a quality the league insists it features, the nation should get a better glimpse.
"It's always an inexact science, to say the least," Ole Miss coach Andy Kennedy said of scheduling non-league games. "We've always tried to challenge ourselves, and a lot of times you set it up based on the dynamics of the group that you have. We're challenging ourselves this year early, because you really set the stage. Your RPI numbers are going to be cemented really through your non-league, because once you start playing one another (in conference) it's hard to move one way or another.
"We've got to get away from in the SEC, and I fell prey to it two years ago, thankfully we finished strong enough to still advance in the NCAA Tournament, but you can't take a loss to a league opponent on the road in February and drop off the face of the Earth."
Kennedy's point is that conference losses have disproportionately affected the SEC's top-tier teams in a negative way on the national level, and it circles back to the respect angle. If voters or the selection committee do not value the overall product, then any surprise result or upset, even if it comes on the road on a last-second shot (as Kennedy's 2012-13 reference point did, an Ole Miss loss to South Carolina), could cause substantial damage to the resumes of potential tourney teams.
Calipari referenced his own team's struggles in conference play last season, getting swept by both Arkansas and Florida before the Wildcats navigated their way to the national title game: "It doesn't make us bad, it makes them really good."
The lack-of-depth issue is not a complete fabrication, though. With all the talk of restructuring non-conference slates and changing the perception, the league as a whole simply needs to play better basketball. It ranked sixth among the major conferences in Ken Pomeroy's efficiency rankings -- behind the Big Ten, Big 12, ACC, Pac-12 and Big East, respectively -- and played arguably the slowest, least efficient style of play among the major conferences in league play. All of this comes despite placing three teams (Kentucky, Florida and Tennessee) in the top 11 of overall efficiency by season's end. SEC teams fell off the map from there: Arkansas and LSU finished in the 50s, Georgia and Missouri in the 70s and on down to Auburn at No. 129 and, lastly, Mississippi State at No. 208.
There are 351 Division I teams, but with so few at-large bids that's not a successful formula.
In terms of top talent, SEC schools outside of Kentucky and Florida have finished in Scout's top-25 of a respective class's recruiting rankings just four times in the past three years (although Texas A&M is making waves with the No. 2-ranked '15 class nationally at the moment). Top prospects are scattered throughout -- Arkansas forward Bobby Portis and LSU's Jarell Martin come to mind -- but there's a concentration of talent in Lexington and Gainesville, for obvious reasons.
Tweaking the non-conference scheduling will not fix everything, especially not in a complete vacuum. Changing this national label will be an all-inclusive affair: talent acquisition and development, aggressive scheduling and an improvement in the quality of the product on the court.
There is no clear No. 3 in the SEC right now, but there is overt hope for the middle of the pack. The conference is setting its realistic sights on five bids in the 2015 NCAA Tournament, with Kennedy and others stating the goal is to eventually place at least seven annually. That scenario looks like it's a few years away. For now, the SEC is defending its own and banking on a highly visible schedule and a new network to help bring a greater sense of relevance in the national picture -- and, in turn, the larger paydays that would follow.
"Outsiders, they're not playing against those teams every night. So they don't know how tough those teams are, they don't know how good they are," Florida guard Michael Frazier II, a preseason All-SEC selection, said. "Just because we win doesn't mean it wasn't a good game or a it wasn't a tough game. They just see the W. They don't see the full body of work of it. By no means is this league an easy league. I think it's a very good league, one of the top leagues in the country."
---