Whit Merrifield
Whit Merrifield
Saunders thriving with Blue Jays and top fantasy baseball waiver wire pick
Published
Jun. 21, 2016 2:45 p.m. ET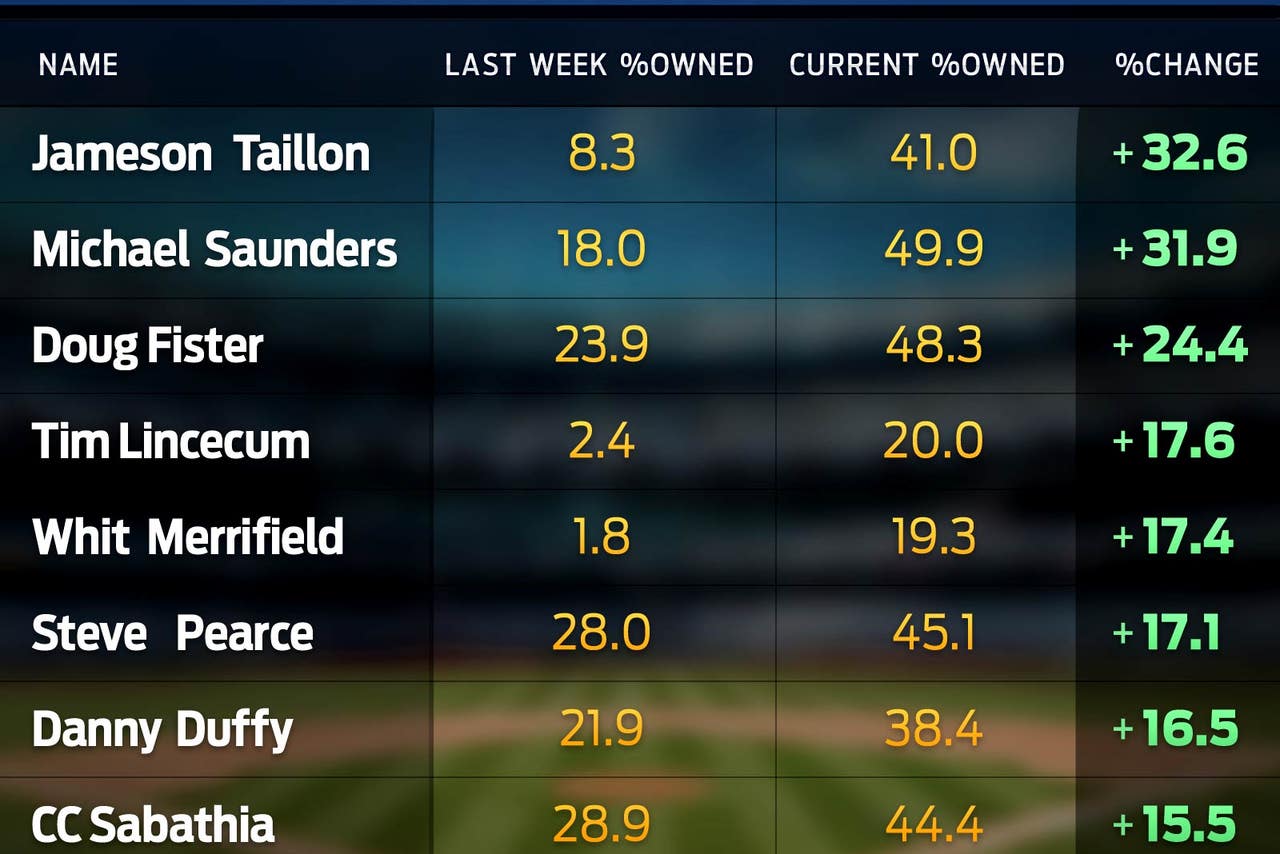 Sorry this is a day late. As a lifelong Cleveland sports fan, I made the 250-mile trip from Cincinnati to Cleveland for Game 7 of the NBA Finals to watch with my college buddy and fellow fanatics downtown. The party didn't end until 4 a.m. for this guy. I'm still riding the wave two days later. Hope I never come down from this cloud.
Onto your fantasy baseball needs …
Fantasy baseball owners are going to have to live with the ebbs and flows of Jameson Taillon's first handful of big league starts. Then again, it's not really fair to compare his sparkling eight-inning, two-hit, five-strikeout gem against the Mets last week to running into the offensive chainsaw of the Chicago Cubs five days later. Taillon only lasted four innings in that start as he allowed four earned on three homers, but did punch out five. I'm still buying the hype surrounding this young arm.
Michael Saunders has played in 130-plus games only twice in his career – 2012 and 2013. He smacked 27 homers combined between those two seasons and 270 games. Through the first 63 games with the Blue Jays, he's hit 15 home runs. The 22 percent HR/FB rate is 10 percent above career average. Reason for the uptick in ownership is six of those dingers were hit over last 14 days with eight runs and 15 RBI. However, be warned that Saunders' .376 BABIP is 77 points higher than his career mark. I'm not saying the power won't remain, but he's not a .309 / .385 type of fantasy asset.
If you're chasing stolen bases like so many of us are, then Whit Merrifield could be a great fit. Before I get into the stats, FS.com partner site Fangraphs.com had this great blurb on what was a larger write-up on Merrifield:
The 27-year-old Merrifield swiped 16 bases in 36 games at Triple-A before the Royals called him up. The knack for swiping bases has remained consistent throughout his arduous minor league journey. He stole 32 bases last season and 16 bases the year before that. What you need to consider is HOW the Royals' offense works and how important Merrifield's skill set is to the team. They love speed on the bases. It's no wonder they dumped Omar Infante to work him into lineup.
Most Dropped Players
Matt Andriese was reassigned to the bullpen on June 12. Although he will probably earn a spot-start here and there, his fantasy owners sent him to the waiver wire showers. Blake Snell was called back up to take Andriese spot in the rotation last week, but unlike his debut where he looked sharp against the Yankees (5 IP / 1 ER / 6 K), Snell was punished for eight hits, five runs (one earned) and three walks in 3 1/3 IP. Keep very close tabs on Snell because if he endures one of those Joc Pederson-type lulls in-season, Andriese could wind up back in the rotation. His 2.61 ERA is sexy, but the 3.16 FIP and 4.27 say error on the side of caution especially with only a 6.14 K/9 rate in 48 innings this season.
Owners continue to sell their Travis Shaw shares. What started off as Pablo got Wally Pipp'd has turned into a situation where the Red Sox probably wouldn't mind having at least the option of Sandoval on the bench. Shaw hit .275 with five homers in May, but sits at .190 with no dingers in 17 June contests. What happened? Well, I think it's safe to say that Shaw's hot start to the season is leveling out with a BABIP north of .400 in April and .347 in May when his career mark is .323. The thing is a June BABIP of .190 is over-correcting and believe it's too early to pull the parachute on his season.
Despite his best efforts, which includes slashing .349/.379/.494 in 21 games, Jurickson Profar is falling victim to what I assume was going to happen once Rougned Odor returned from suspension. He only got 13 at bats last week in a crowded lineup where Odor, Prince Fielder and Mitch Moreland have a quasi-right of first refusal. Rangers need to move him for fantasy owners to enjoy regular at bats.
---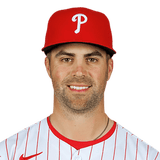 Get more from Whit Merrifield
Follow your favorites to get information about games, news and more
---