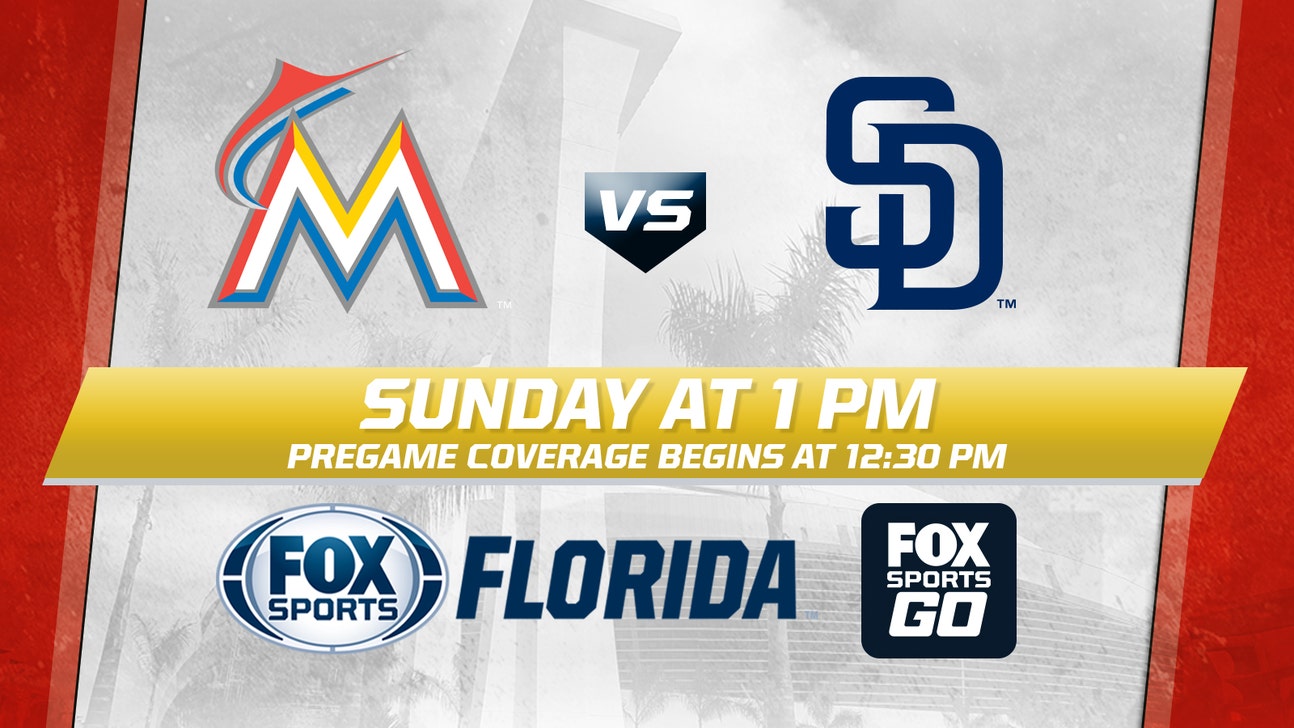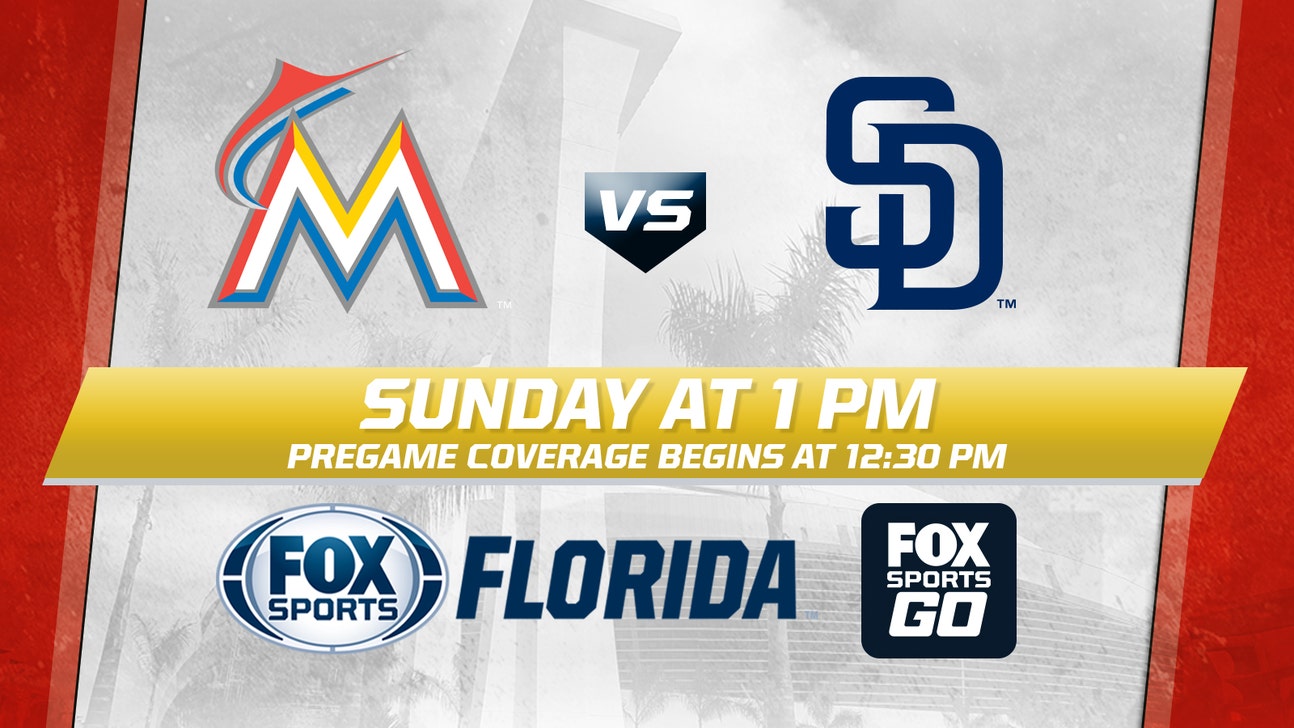 San Diego Padres at Miami Marlins game preview
Published
Aug. 28, 2016 10:00 a.m. ET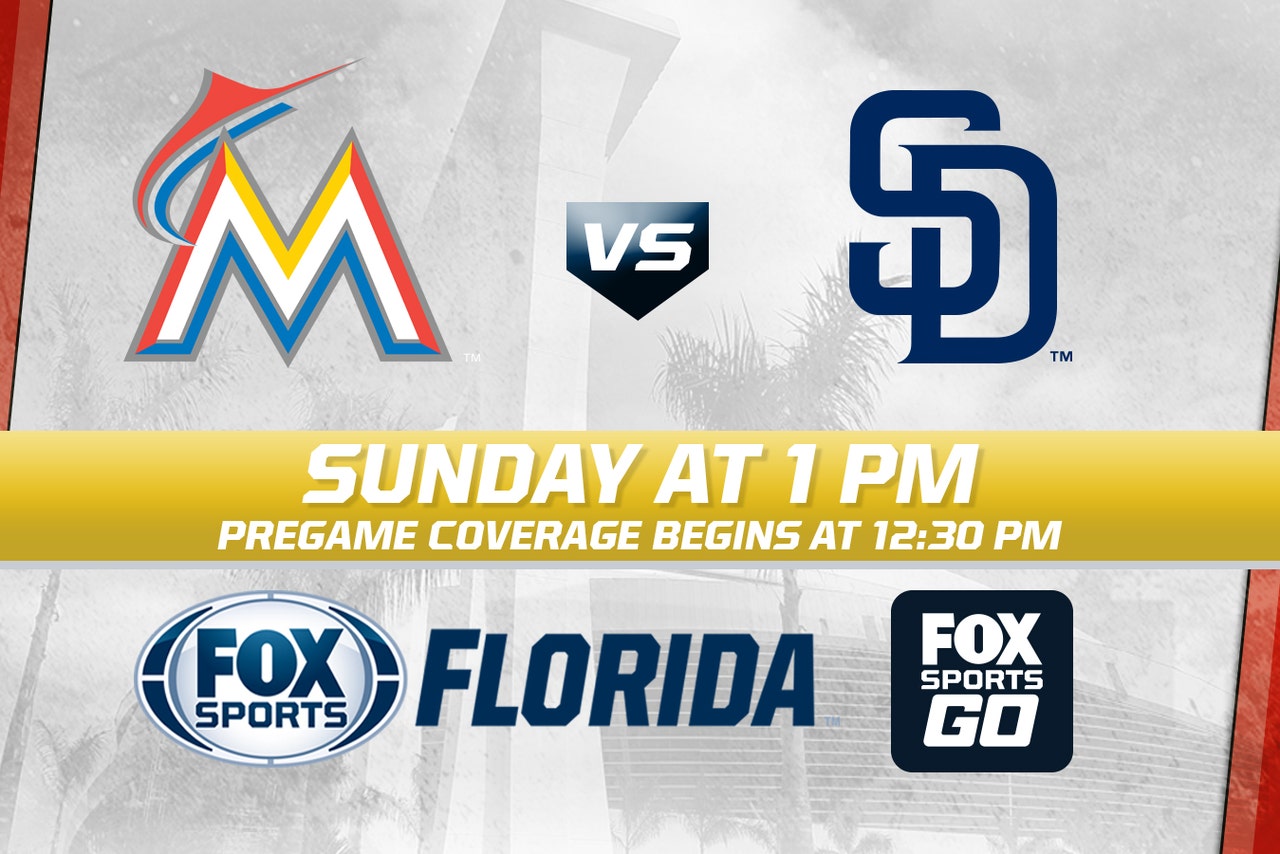 MIAMI -- The wait for Andrew Cashner's first win as a Miami Marlins player continues.
After Saturday's 1-0 Marlins loss to the San Diego Padres, Miami manager Don Mattingly announced that Cashner would not be able to make his scheduled start on Sunday due to a finger blister.
"Cashner has that finger thing," Marlins manager Don Mattingly said. "We were hoping it was going to heal, but it stayed tender. We will push him back. We don't have to rush him."
The Marlins called up left-hander Justin Nicolino from Triple-A New Orleans and sent down left-handed reliever Hunter Cervenka to the same team.
Nicolino has made 12 starts in the majors in each of the past two years, inspiring little confidence so far. He had a 4.01 ERA in 2015 and 5.57 this season.
The Marlins (67-62) lost a chance to gain a game on the St. Louis Cardinals (68-60), who lead the race for the final wild-card spot. The Cardinals lost 3-2 to the Oakland A's.
Meanwhile, the Padres (54-75), who have long been out of the playoff chase, have a chance to win this three-game series when it concludes on Sunday.
Cashner nearly got his first Marlins win on Tuesday, when he allowed just one run in six innings in his fifth Miami start. But he lost the game, 1-0, to the reigning World Series champion Kansas City Royals.
The Marlins were hoping for more when they acquired him from the San Diego Padres in a seven-player deal.
After all, the Marlins gave up their top hitting prospect (first baseman Josh Naylor), a 100-mph reliever who is recovering from elbow surgery (Carter Capps) and a major league starter who nearly beat Miami on Friday (Jarred Cosart).
Cashner is 4-10 overall this year with a 4.73 ERA. With the Marlins, he is 0-3 with a 4.61 ERA.
With Cashner out on Sunday, Nicolino will face Padres right-hander Luis Perdomo (6-7, 6.24 ERA).
Despite his inflated ERA, Perdomo, 23, has the best ground-ball rate (59 percent) of any NL pitcher with at least 100 innings.
Sunday will mark Perdomo's 15th major league start this year and his 30th appearance. He has seven quality starts this year, including a win over the Marlins on June 15, when he allowed three runs in six innings. He allowed six hits and two walks in a 6-3 win.
A native of the Dominican Republic, Perdomo was originally signed by the St. Louis Cardinals in November of 2010 for less than $50,000.
Perdomo was originally an outfielder with a skinny frame.
"I had a good arm," Perdomo told The St. Louis Post-Dispatch, "but I couldn't hit."
The Cards were smart to convert him to pitcher. But Perdomo was claimed by the Colorado Rockies in the 2015 Rule 5 Draft and then traded to the Padres.
Perdomo, with an average fastball of 95 mph, can hit 97 or higher on radar guns. He is learning to pitch, too, and that showed in his most recent start on Sunday against the Arizona Diamondbacks.
The rookie went seven innings against Arizona, allowing five hits, no walks and one run, none earned, striking out five in a 9-1 Padres win.
"(Perdomo is) just going to continue to get better," Padres catcher Christian Bethancourt said in Spanish. "He's using all his stuff."
After never having pitched at a level higher than A ball entering this season, Perdomo is beginning to cement his status as a Padres starter for 2017.
Padres pitching coach Darren Balsley has helped develop Perdomo's sinker, which is the reason why the rookie gets so many ground balls.
Bethancourt has also worked with Perdomo due to his role at catcher. He has watched Perdomo progress from a shaky rookie who gave up six runs in one inning to the Los Angeles Dodgers on Opening Day.
"At the beginning of the year, he was nervous," Bethancourt said. "Imagine, he had never pitched Double A or Triple A, and now he's in the majors.
"But now it's August. He is calm. He's having fun."
---