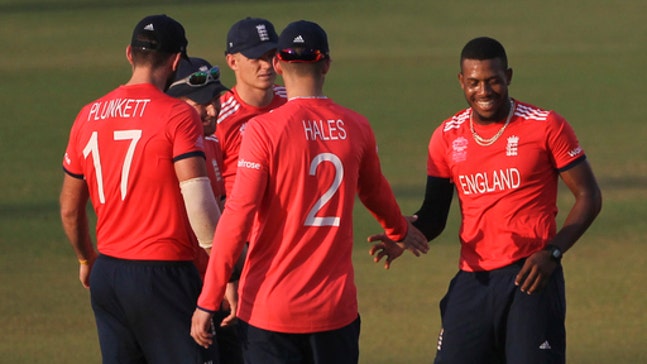 Sammy ready to overcome tough build-up to World T20
Published
Mar. 15, 2016 10:03 a.m. EDT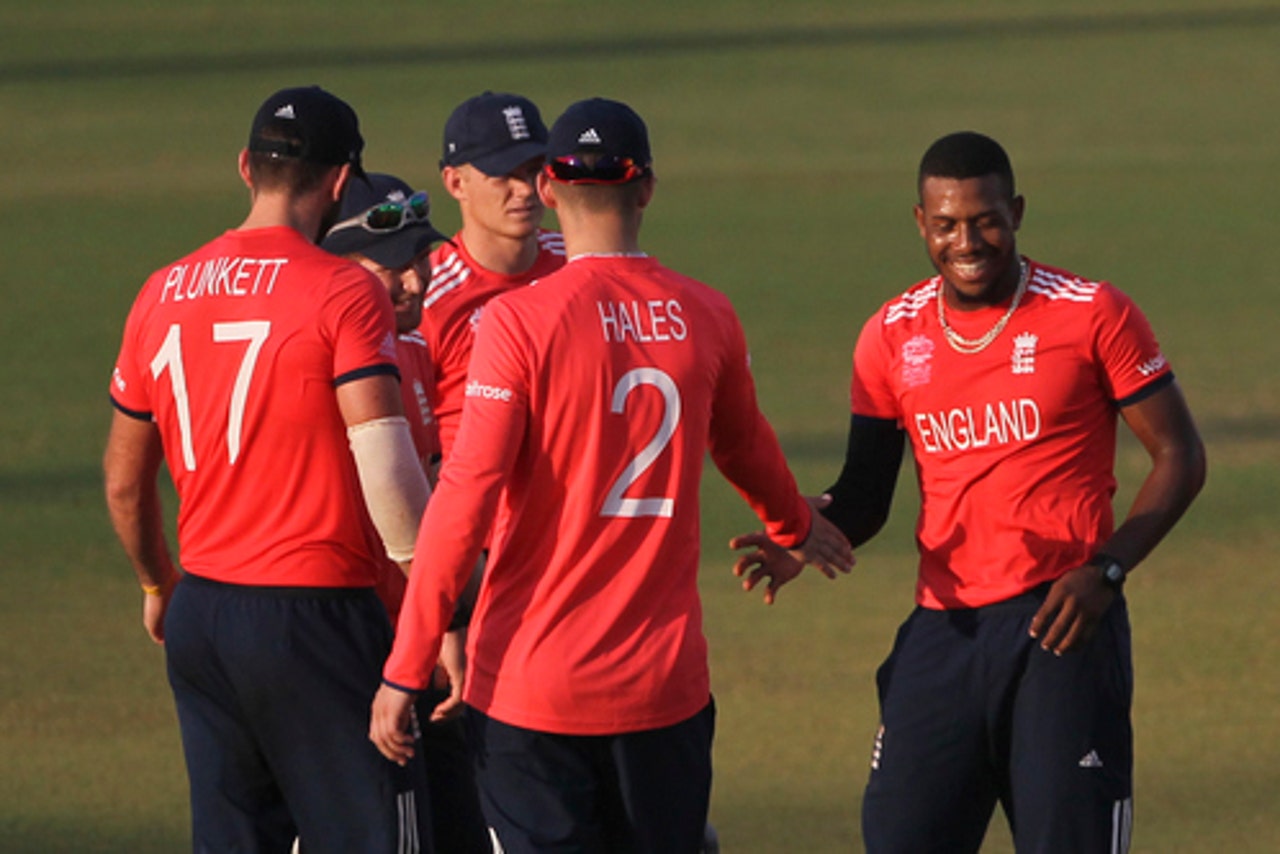 MUMBAI, India (AP) With one day to go before his team faces England at the World Twenty20, West Indies captain Darren Sammy is ready to overcome a difficult build-up which has served up doping and selection problems.
Kieron Pollard and Lendl Simmons were both ruled out with injury while Sunil Narine withdrew, needing more time to work on the suspect action which means he is banned from bowling in international matches.
Earlier this month, Andre Russell was reported to have missed three doping tests in the space of 12 months, a violation of anti-doping rules which equates to a positive test.
Russell was not provisionally suspended with the Jamaica Anti-Doping Commission referring the case to the Independent Anti-Doping Disciplinary Panel. A date has not been set for the hearing, clearing Russell to play in India.
''We are a team which always has a setback and we thrive on things like that,'' Sammy said Tuesday. ''We as a team have supported Russell and we are confident that he will be taking part in the full tournament.''
Narine and Pollard are both highly experienced players.
''It's always difficult to replace somebody like Narine or Pollard who have so much of experience playing here,'' Sammy said. ''Yes we will miss them but it creates an opportunity for somebody else to step up and play.''
In Chris Gayle, Dwayne Bravo, Russell and Sammy, West Indies has one of the most destructive Twenty20 batting lineups, four years after it won the title in Sri Lanka.
''Obviously we know Chris is a massive figure, we have Bravo, Russell, Sammy, Jason (Holder) and Carlos (Brathwaite) that's a lot of power,'' Sammy said.
As well as England, West Indies faces Sri Lanka, South Africa and Afghanistan in Group 1.
Of England, he said: ''(Jos) Buttler, (Ben) Stokes and their captain Eoin Morgan are good players, we won't take them for granted but if we do what we could do then you are going to be victorious.''
England has failed to make it past the second round since winning in 2010 but Morgan said his players had a positive mindset after winning warm-up matches against New Zealand and a Mumbai Cricket Association XI.
''We are in a really good place mentally,'' Morgan said. ''As long as we execute our plans and go about our business the way we normally do I think we'll be in a stable position.''
England has struggled in recent times against quality spin bowling but Morgan did not expect spin to play a major role in the first two matches against West Indies and South Africa, both at Mumbai's Wankhede Stadium. England's next matches - against Afghanistan and Sri Lanka - will be staged in New Delhi.
''It's normally a good batting surface here,'' Morgan said. ''It's another challenge for a bowler to try and emphasize taking wickets and holding momentum throughout the innings.''
England defeated Pakistan in the Twenty20 series on slow wickets in the United Arab Emirates earlier this year but arrived in India after losing both T20s against South Africa last month.
Morgan said England's batsmen have learnt from their mistakes in South Africa and hope they will play with more positive intent in India.
''We learnt a lot particularly about our batting which stuttered a bit in South Africa,'' he said. ''We are a young and developing side and we will gain experience by playing smarter cricket.''
---