Salazar tries to continue Indians stretch of dominant pitching
BY foxsports • July 31, 2015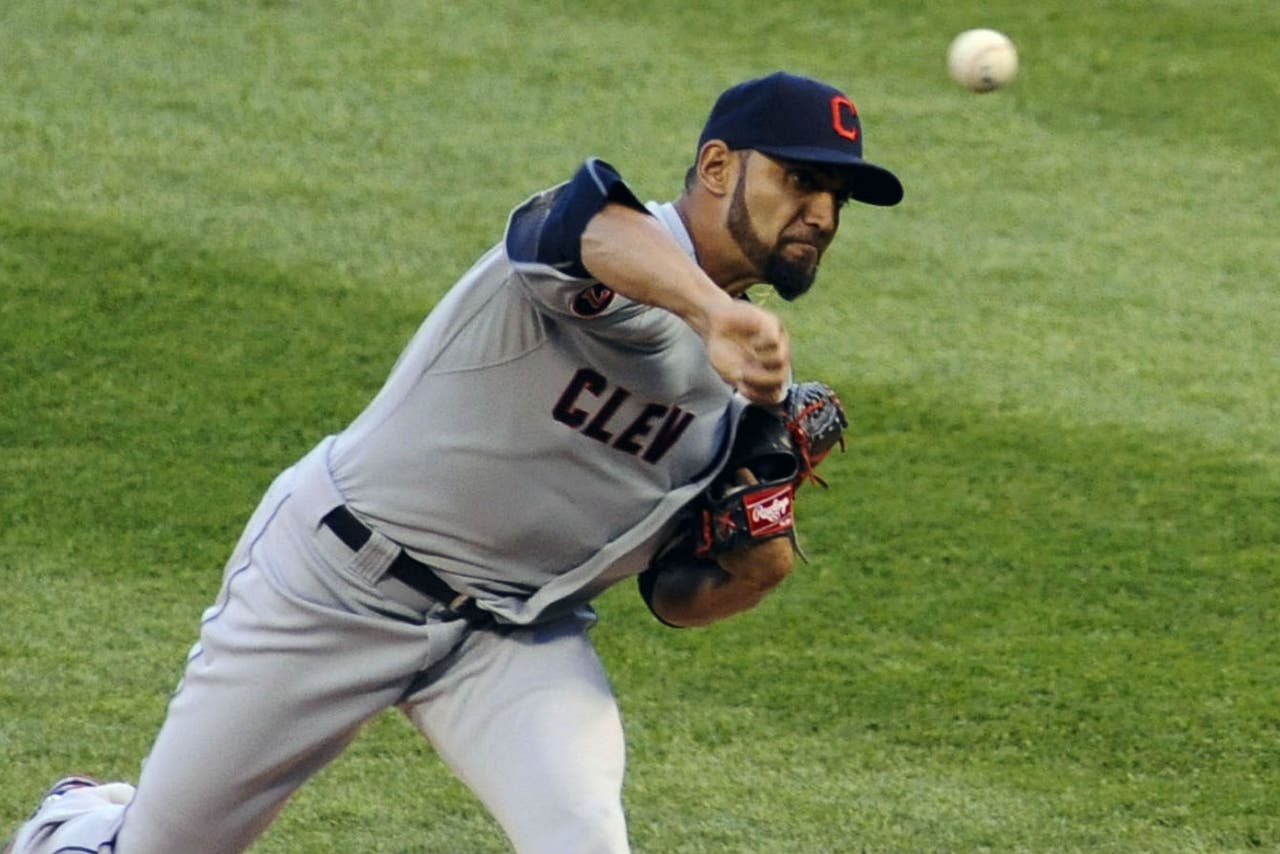 Sending Brandon Moss elsewhere was seemingly the mark of the Cleveland Indians waving the white flag on the 2015 season.
Try as they might, the Indians face an uphill climb to reach the playoffs for a second straight year.
Cleveland aims for a third consecutive win Friday night as it continues this road series with the Oakland Athletics.
Moss was the Indians' prized offseason acquisition after he hit 76 home runs over the last three seasons for the A's. But with a .217 average and an abysmal .288 on-base percentage, Moss had become emblematic of Cleveland's disappointing season.
The Indians (47-54) are six games out of a playoff spot with seven teams ahead of them for the AL's second wild-card. On Thursday, general manager Chris Antonetti sent Moss to St. Louis in exchange for left-hander Rob Kaminsky, a 2013 first-round pick.
"No one expected to be in the position that we are right now," Antonetti told MLB's official website. "But we've played our way to this point. So we now have to do what we can to make the most of the second half of the season, and that's what we have every intention of doing."
The very immediate outlook appears favorable with Carlos Carrasco throwing a two-hitter in Thursday's 3-1 victory and Danny Salazar (8-6, 3.72 ERA) looking to stymie Oakland for the second time in three weeks.
He came within an out of his second career complete game in a 5-1 win July 10. Salazar struck out eight and allowed five hits, and the run was unearned.
The right-hander has since lost back-to-back outings since despite quality starts against Milwaukee and the Chicago White Sox in which he struck out 16 over 12 2-3 innings. He was given one total run of support in those games and has been backed by one run or fewer four times in his last eight starts while going 2-5.
"I'm disappointed," Salazar said. "I think right now we're not playing the game the right way. We don't have energy - not on the field or in the dugout. We're supposed to enjoy the game and have fun out there, and we're not doing that."
This is a rematch of starters, as Kendall Graveman (6-7, 4.13) allowed four runs over 5 2-3 innings in the loss. Graveman had recorded seven straight quality starts before surrendering 14 runs in his last three. He was charged with four runs in 1 1-3 innings - a career low for a start - in Sunday's 4-3 defeat at San Francisco.
"I had to do a better job of commanding the baseball," he said. "I have to find ways to get outs."
Graveman is 2-4 with a 5.40 ERA in seven home games.
The A's (45-58) have dropped six of seven, scoring three runs or fewer six times. Billy Butler is batting .148 over his last nine games but is 7 for 14 with four doubles off Salazar.
These teams have split the last 14 meetings in Oakland.
---
---