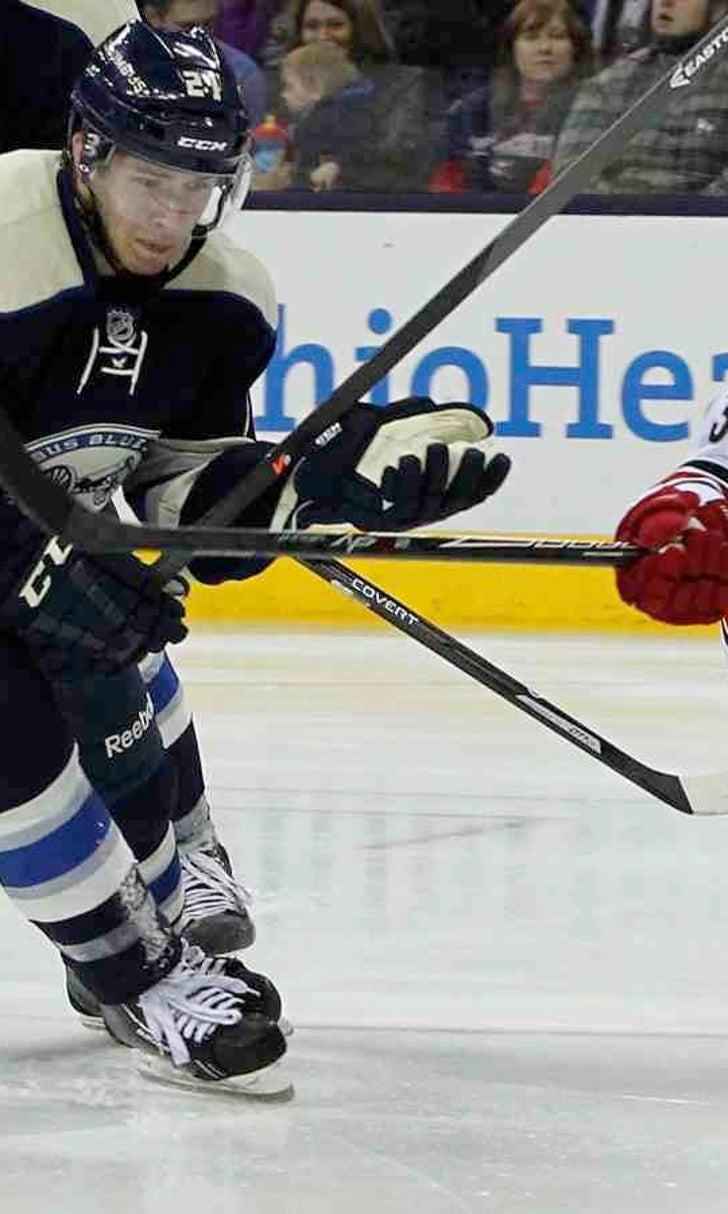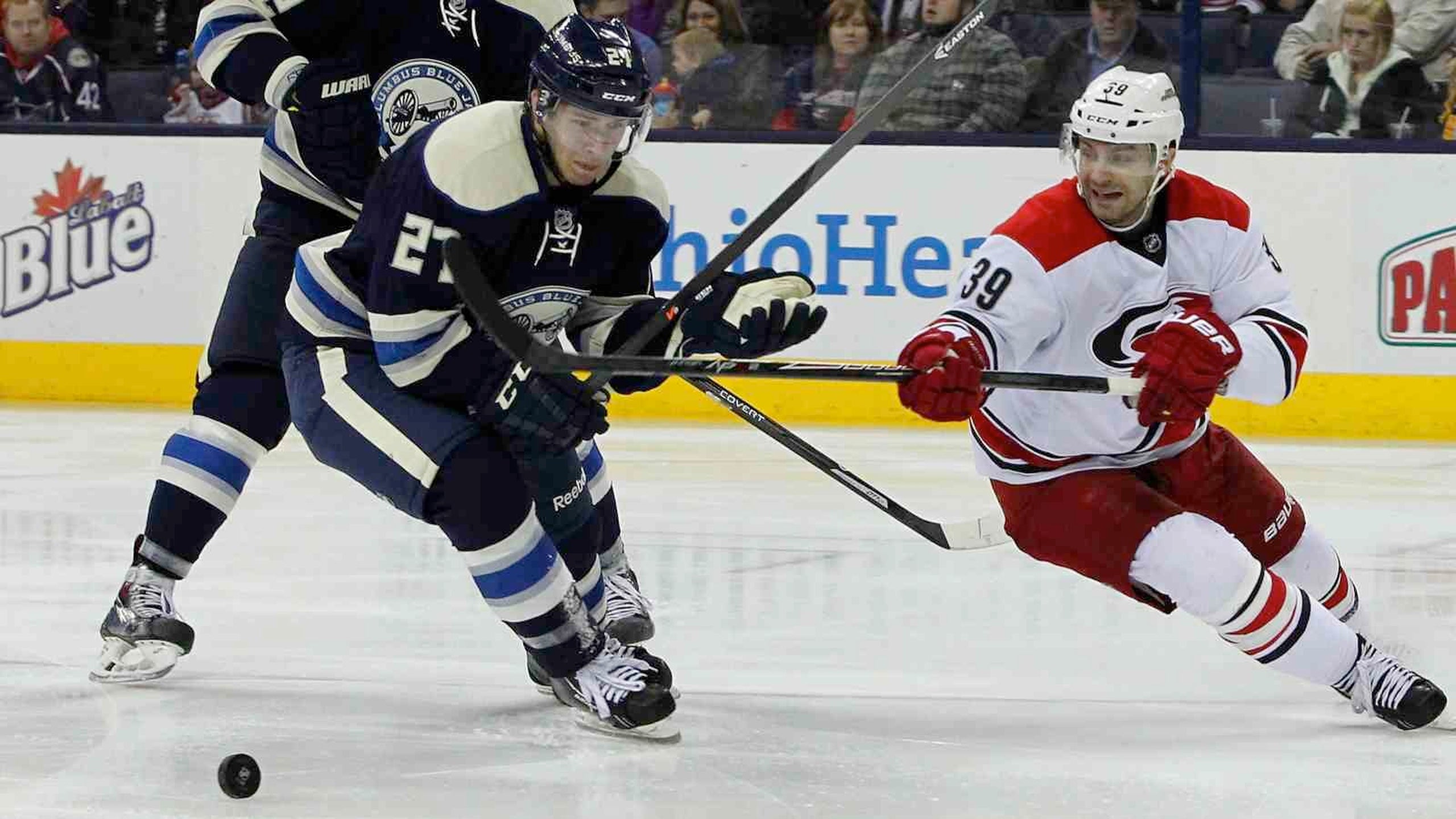 Ryan Murray playing like a poised veteran in his rookie year
BY foxsports • January 30, 2014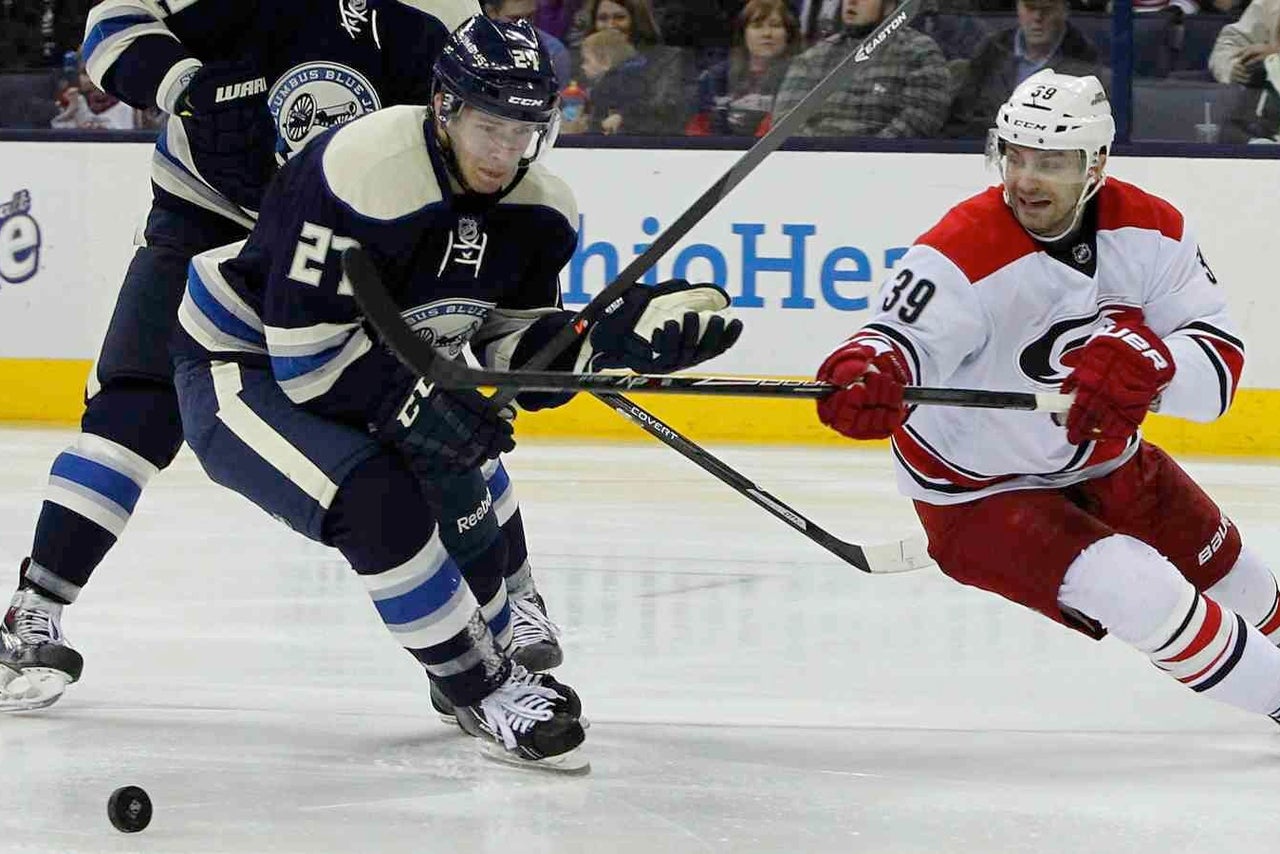 Considering his poise and the plays he makes out there on NHL ice rinks, it's sometimes hard to believe Ryan Murray is a rookie. But indeed he is, a mere 50+ games into his NHL career, and the Columbus Blue Jackets defensemen is really just getting his skates wet, if you will, when it comes to the landscape of the world's best hockey league.
The native of Saskatchewan loves a lot of what he's seen so far in his early career, but his favorite experience to this point was just getting the chance to play NHL hockey.
"The first couple of games were just awesome, the crowds, the noise," Murray said. "Playing in the NHL -- what's better than that? You work your whole life, and it's a dream you always seem to be chasing and chasing, and then you finally get an opportunity. That was the coolest thing.
"It's been a great learning experience," he continued. "It's such a fun league to play in; you're challenged every single night. There are so many good teams and good players. And it's so cool playing against guys like Sidney Crosby, those top-level players that you watched on TV growing up and all of a sudden you're battling with them in the corners. It's been a very cool experience."
Cool, just like Murray's demeanor on the ice. He plays with a quiet calm that belies his age and relative lack of experience at the NHL level. And he's finding the general atmosphere on NHL rinks fits his personality well.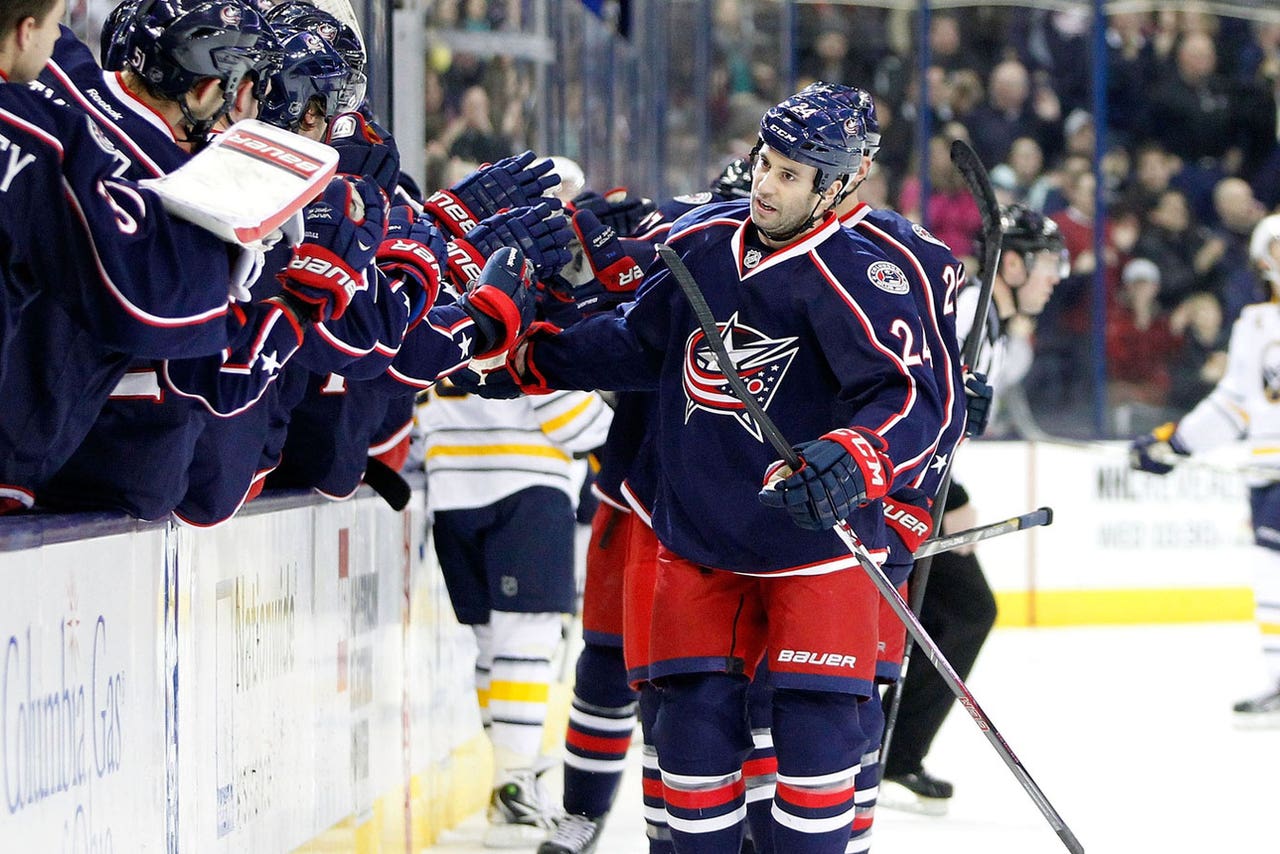 JACKETS LOOK TO AVOID FOURTH STRAIGHT LOSS
The visiting Capitals look for a third straight victory while trying to hand the Blue Jackets a fourth consecutive defeat Thursday night. READ MORE
"It's definitely different playing with older players," he explained. "There seems to be a lot of respect out there all the time, and the biggest thing I noticed off the start is that a lot of guys don't 'chirp' or talk too much compared to junior where there's chirping all the time.
"Here it's pretty quiet for the most part. Every now and then it gets heated up, and I'm sure it will get more heated toward the playoff stretch here, but overall there's a lot of respect between guys."
Obviously, that's not the only difference between junior and the NHL. Murray has gone from 10-hour bus trips in the WHL to the luxurious life of chartered jet travel.
"Coming from the Western League, we have a lot of busing hours, so it's nice to not have to bus any more," he said with a smile. "The plane's obviously nicer, and with some of those short trips in there, some days you feel like you don't even travel."
One of the biggest tests Murray faced in his rookie season was his health. He missed almost the entire 2012-13 season after injuring his shoulder a year ago November in a WHL game. After surgery a year ago and months of grueling rehab, he had some doubts coming into the season, even after being medically cleared. But he's feeling a lot more confident now.
"It feels great; at the start of the year I was a little uncertain with it, because it was the first contact hockey I played in nine months or so," he noted. "I was a little worried about it, kind of uncertain about it, but it has felt great. The trainers here have done such a good job on it, and they told me it might take about a year to feel 100 percent again. But it's definitely very, very close to that."
With the worry about his shoulder a distant memory, Murray can concentrate on trying to help his team get back into the playoff mix and stay there. He is very excited about the chance to be in a playoff push and the intensity that comes with it.
"Yeah, that's awesome," he said. "We want to try to separate ourselves in the right direction from the rest of the teams. And when every game means something, it's so much easier to get up for the games and get into them. It's truly a pleasure to be able to play for something. Hockey is so much fun when games mean a lot, and we want to make sure they're still meaning something and we can separate ourselves from the pack."
---