Russia and Canada win World Cup team sprints in Dobbiaco
BY AP • January 15, 2017
DOBBIACO, Italy (AP) Natalia Matveeva anchored Russia to victory in the team sprint on Sunday, one day after claiming her second individual World Cup victory in a perfect weekend.
Matveeva, who was partnered by Yulia Belorukova, crossed the line just 0.04 seconds ahead of Sweden's Hanna Falk - teamed with Ida Ingemarsdotter - in another photo finish.
''It was an amazing weekend,'' Matveeva said. ''To leave with two wins is great. Yulia did a great job in her leg and I had a lot of confidence from yesterday I could be again fast on the home stretch.''
Astrid Uhrenholdt had given Norway a small advantage going into the final leg and Maiken Caspersen Falla led into the final curve but finished 0.11 behind Russia.
''Today I was definitely not world class level,'' Falla said. ''I have a strong competitive instinct so this loss really irritates me.''
The German team of Sandra Ringwald and Denise Herrmann were also less than half a second behind Russia.
Canada claimed its first World Cup victory in the men's event with Lenny Valjas and Alex Harvey.
Harvey attacked on the final climb and took control of the race, leading down into the stadium to beat Sweden's Oskar Svensson by 0.55 seconds.
''I had little bit of trouble in the semifinal,'' Valjas said. ''In the final I did everything I could to keep a good position and give Alex a good chance to fight for the podium.
''I finished on the podium before but I never won a World Cup.''
It was a first ever World Cup podium for Svensson and teammate Karl-Johan Westberg.
Italy's Federico Pellegrino had crashed in the fourth round but he and teammate Dietmar Noekler fought back to finish third, 0.65 behind Canada.
''After the crash I had to fight hard to get in contention with the leading group,'' Pellegrino said.
The two Norwegian teams surprisingly didn't make the podium.
Sindre Bjoernestad Skar and Johannes Hoesflot Klaebo, who were first and third in Saturday's individual race, finished fifth, 1.9 behind Canada.
Norway II was fourth, 1.12 off the pace.
---
---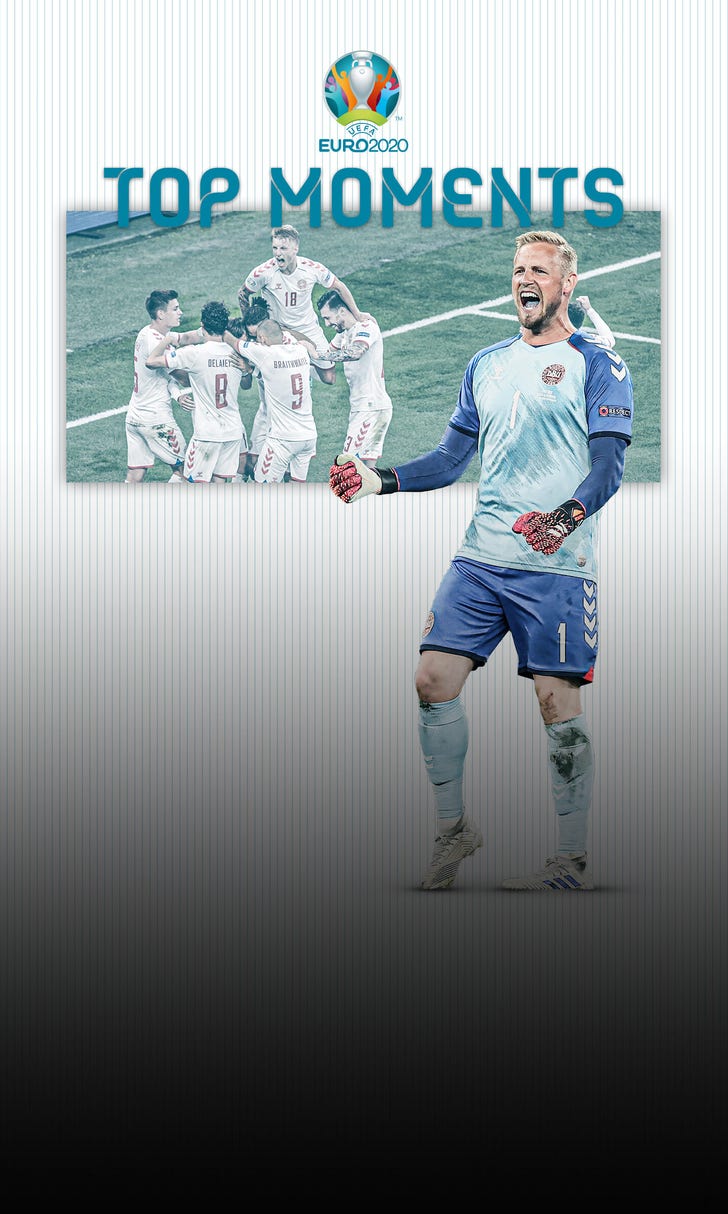 Euro 2020 top moments: Denmark advance in thrilling fashion