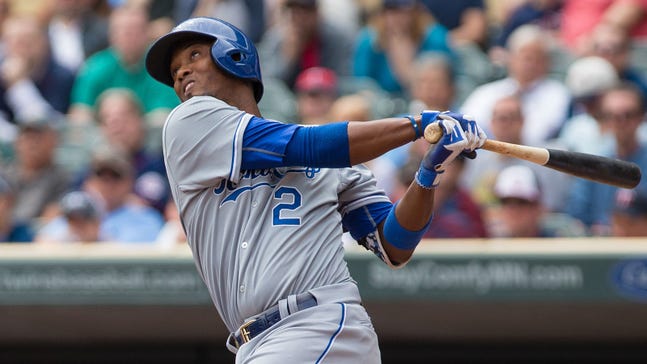 Royals still impatient at the plate, but hey, it's working for 'em
Published
May. 26, 2015 11:34 a.m. EDT

KANSAS CITY, Mo. -- After his club's 6-0 win over the Yankees on May 17, Royals manager Ned Yost raved about Kansas City's patient approach at the plate, crediting it for a three-run inning.
Both Lorenzo Cain and Eric Hosmer drew walks in that inning and came around to score, a change from the free-swinging Royals of recent past. Yost said the Royals "would have flailed at those pitches" a year ago. But with newfound confidence and a refined plate approach, Kansas City has become more patient this year.
Except they haven't.
Perhaps the Royals have changed their approach in certain situations, but the overall numbers point to the same impatient approach that has held Kansas City almost devoid of walks.
The Royals rank last in the majors with a 5.5 percent walk rate. They swing at 34.8 percent of pitches outside the strike zone (O-swing%), the highest percentage in baseball according to FanGraphs. The Royals see only 3.59 pitches per plate appearance, the lowest number in baseball.
A season ago, all of those figures were closer to the league average than they are in 2015. So through a quarter of this year, the Royals are actually a more free-swinging bunch that they were a year ago.
Leadoff man Alcides Escobar swings at 40.2 percent of pitches outside the zone, up from 36.6 percent last year. Cain's O-swing% is up to 38.1 percent from 35.3 percent. Omar Infante's figure has jumped from 28.0 percent to 37.8.
Alex Gordon is the only Royals regular who swings at fewer balls outside the zone than the average player, hacking at only 21.1 percent of pitches not in the strike zone.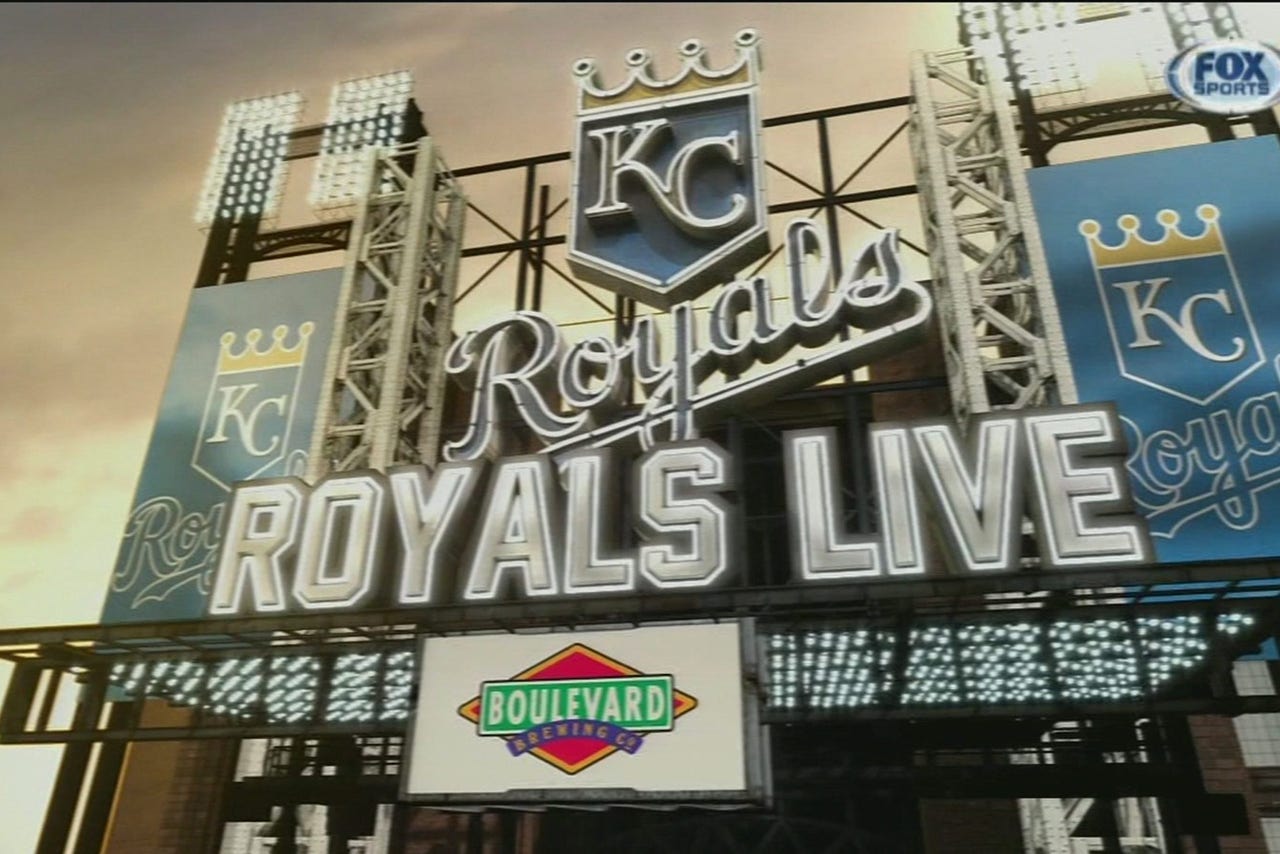 Watch the Royals Live pregame and postgame shows before and after every Kansas City Royals game on FOX Sports Kansas City.
But even with a patience-deficient approach, the Royals' focus on contact covers up their lack of plate discipline.
Kansas City is second in the majors in contact percentage, connecting on 80.9 percent of pitches swung at. They strike out in 14.4 percent of plate appearances, the lowest figure in baseball and well below the league average of 20.1 percent. Kansas City also puts the ball in play more than any other team, with 76 percent of all plate appearances ending in play.
The contact approach makes sense for the Royals -- strike out less, walk less, put the ball in play more and you'll get more hits. The league batting average on balls in play is .296. The overall average is .252.
Because of the Royals' high rate of contact and high rate of balls in play, Kansas City has posted a league-high .286 batting average, paving the way for a .336 on-base percentage (second in the American League) and an AL-high .428 slugging percentage. The Royals are second in baseball in scoring, plating 4.82 runs per game.
The tradeoff has been a simple one for the Royals -- sacrifice walks for more balls in play. It's a familiar sacrifice to years past but one that has led to an AL-best 28-16 record.
You can follow Matthew DeFranks on Twitter at @MDeFranks or email him at matthew.defranks@gmail.com.
---