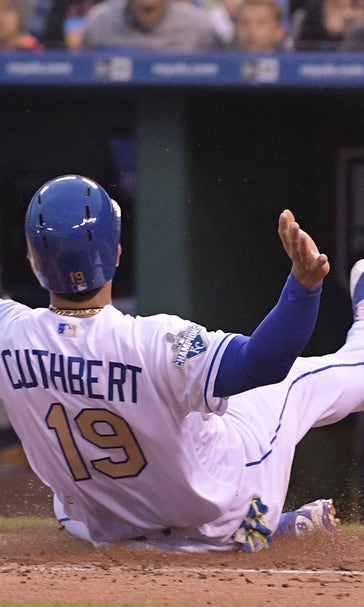 Royals start homestand right, beat Braves 5-1
May 13, 2016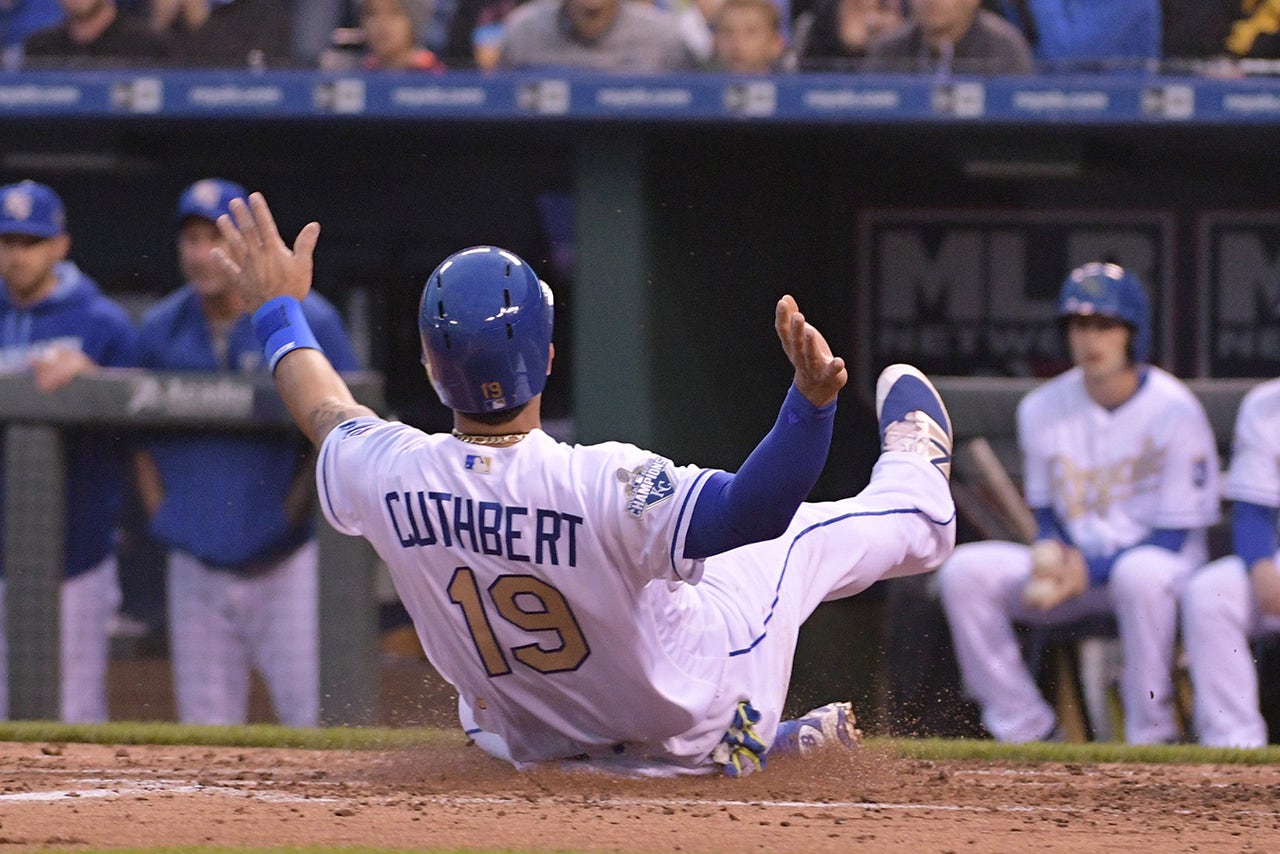 KANSAS CITY, Mo. -- Edinson Volquez is known for getting his pitch counts high early. He was efficient and effective Friday night.
Volquez pitched seven solid innings, Alcides Escobar had two hits, scored a run and drove in a run and the Kansas City Royals beat the Atlanta Braves 5-1 to open a six-game homestand.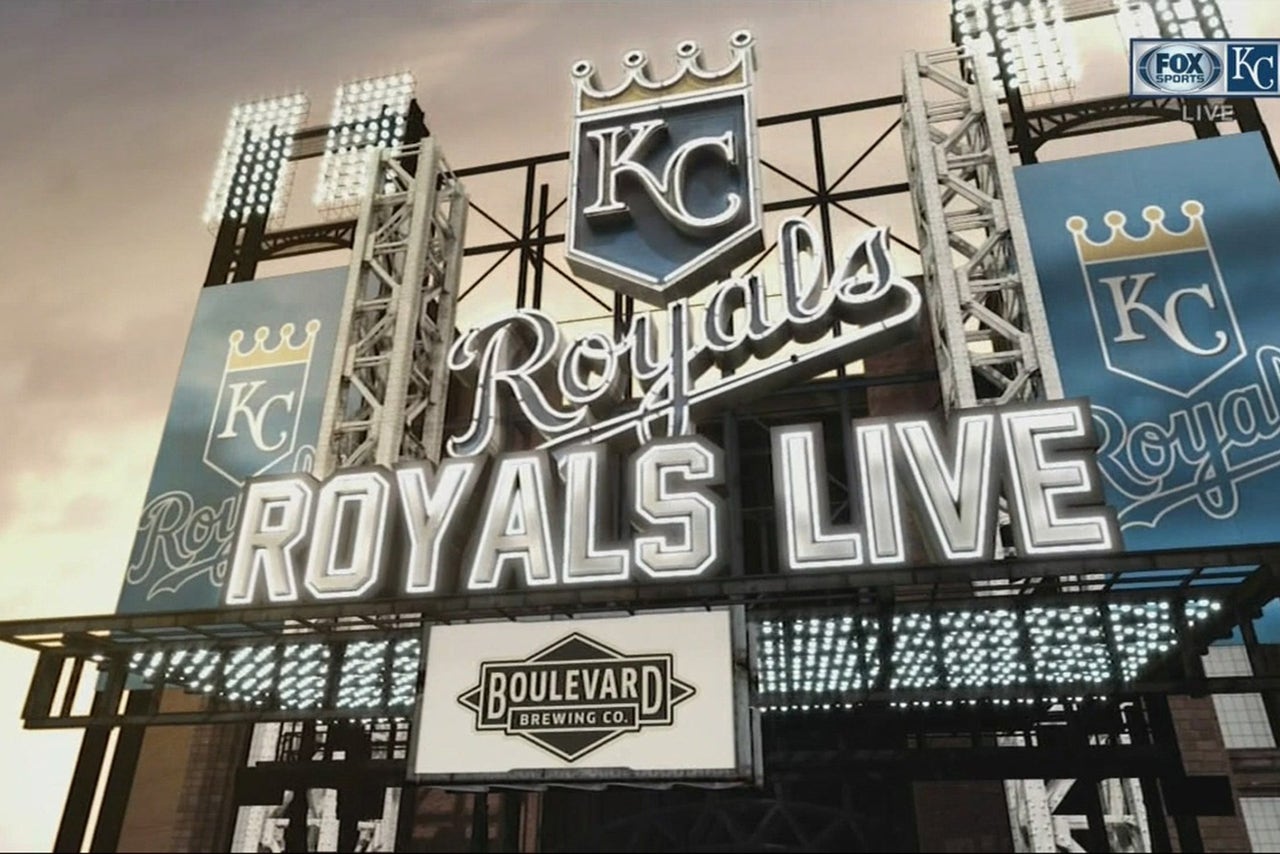 Watch the Royals Live pregame and postgame shows before and after every Kansas City Royals game on FOX Sports Kansas City.

The World Series champion Royals had dropped 12 of their previous 16 games, while the Braves, who have the worst record in the National League, lost for the 17th time in 25 games.
"It was good, man, especially to play at home, coming back from New York where we had lost three games over there, and to win the first game at home was a great feeling for us," Volquez said. "It was a big win."
Volquez (4-3) picked up his first victory since April 21, snapping a three-game winless streak. Erick Aybar's sacrifice fly in the seventh scored Jeff Francoeur, who led off the inning with a single, for the only run Volquez allowed.
Volquez, who threw 55 strikes in 83 pitches, allowed one run on six hits, walked none and struck out two.
"He really managed his pitch count," Royals manager Ned Yost said.
In his previous start, he threw 105 pitches in 4 1/3 innings in a loss to the Indians, allowing five runs on seven hits and four walks.
"Last time at Cleveland, I was all over the place," Volquez said. "I wanted to make sure I throw the ball for strikes. I had good movement on my fastball. I used my fastball a lot and they made contact. It was easy for me to get a lot of groundballs."
Julio Teheran (0-4) is winless in eight starts this season, the longest winless streak of his career, despite a 1.48 ERA in his past five starts. Teheran held the Royals to two runs, one unearned, and four hits over seven innings.
"How much better can you ask for than his performance?" Braves manager Fredi Gonzalez said. "He got himself in a little jam and he got himself out of it with some big-time punch-outs at some big times in the sixth inning. He did great. He gave us every opportunity to win the ballgame. Shoot, seven innings of two-run baseball, just one earned run, that's a helluva outing."
Escobar led off the Royals' first with a single to right and advanced to third on Francoeur's two-base fielding error. Escobar scored on Lorenzo Cain's groundout to Aybar.
Escobar's two-out single in the second inning scored Cheslor Cuthbert, who has hit in all seven games he has played since being called up from Triple A Omaha.
Braves rookie left-hander Hunter Cervenka, who had retired the past 30 hitters he had faced and not allowed a run in his first 15 major league appearances, gave up three runs on two hits and a walk in the eighth. Salvador Perez's two-run single off Alexi Ogando was the key hit of the inning, while Kendrys Morales drove in the other run.
"If there's anybody out there who thought he was going to go the rest of the year without giving up a run or giving up a base hit, they're crazy," Gonzalez said. "Now we know that he's human."
RARE GORDON ERROR
Royals LF Alex Gordon's 188-game (187 of them starts) errorless streak ended in the fourth inning when he dropped Freddie Freeman's fly. Gordon's last error was Aug. 2, 2014, at Oakland. "He was really mad," Volquez said. "He said sorry to me for dropping the flyball. I said, 'Why you say that? You know how many runs you save me.'"
YOST'S SLIM BOBBLEHEAD
There will be a Royals giveaway of 20,000 Ned Yost bobbleheads on Saturday. "There are two major features, and they're both wrong. My hair is way too gray and it's got me skinny. I like that part of it," the Royals' manager said with a laugh.
TRAINER'S ROOM
Royals: 3B Mike Moustakas (fractured left thumb) played catch for the first time since going on the disabled list May 5.
UP NEXT
Braves: RHP Mike Foltynewicz, who struck out eight and walked none in seven innings in a no-decision against Arizona on Sunday, will make his third start since being recalled May 3.
Royals: RHP Dillon Gee will make his first start since last June 14 while with the Mets. Yost said Gee, who threw 5 1/3 innings in relief Monday against the Yankees, will be on a 90-95 pitch count. "A lot depends on how stressful those innings are, too," Gee said. "What kind of situations you are in can affect how you feel. I'm in a mindset how deep I can get within 75-80 pitches and go from there."
---
---