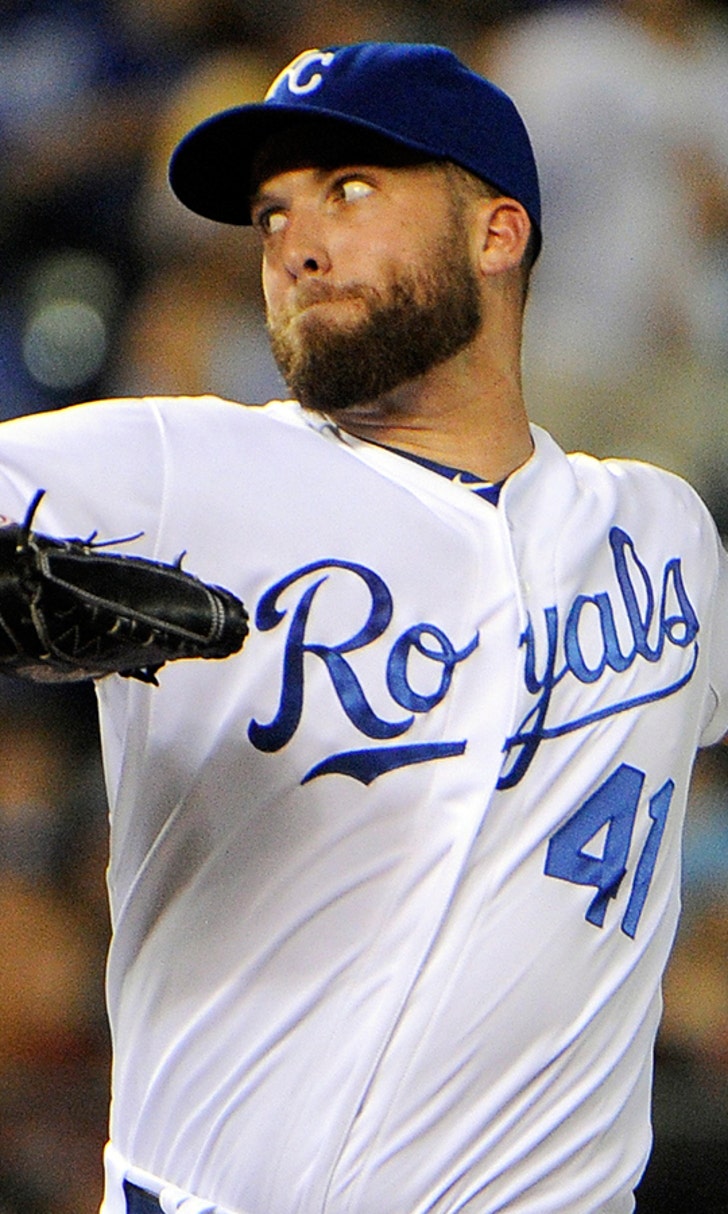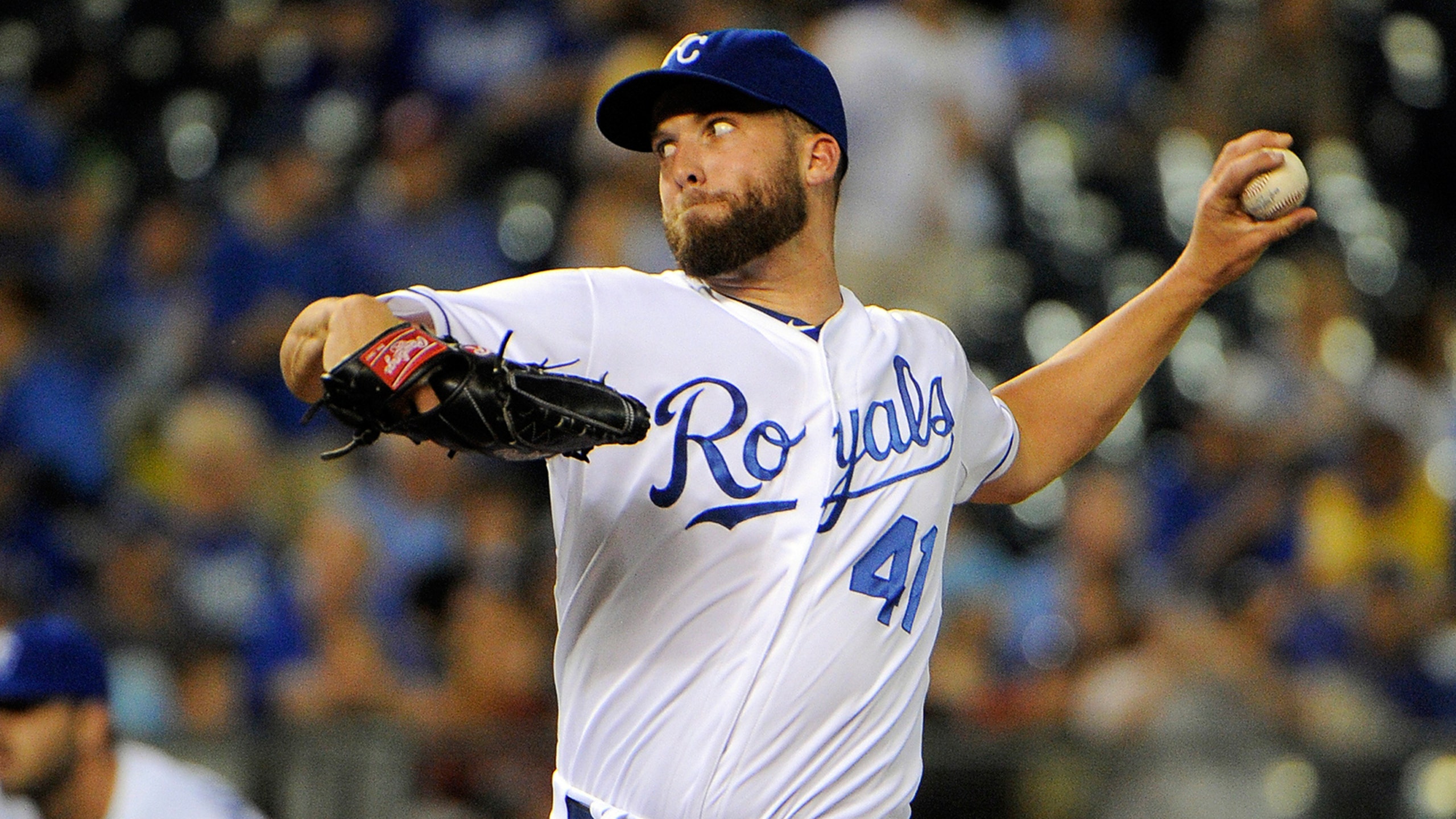 Royals need to put unlikely loss to Angels behind them
BY foxsports • August 14, 2015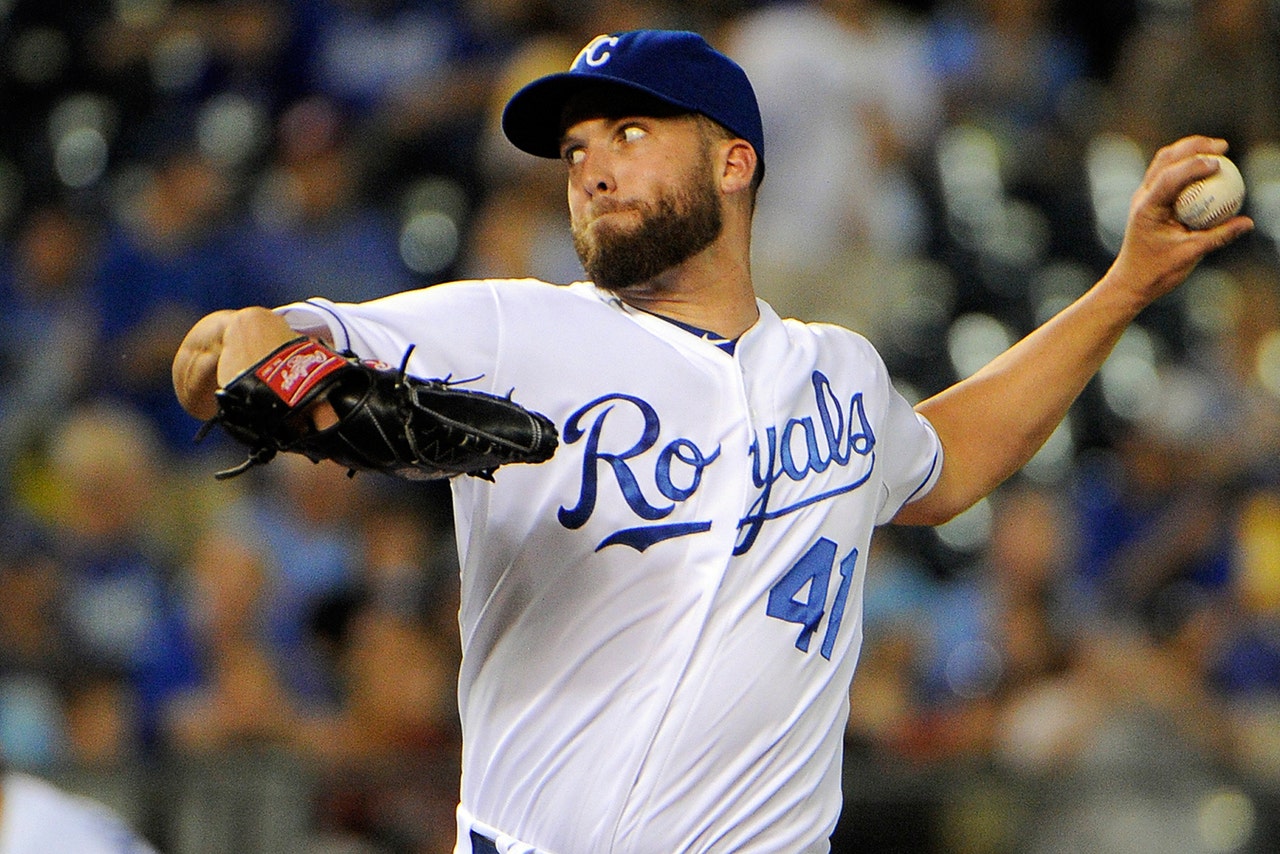 The Los Angeles Angels snapped their lengthy road losing streak in a fashion they hope will ignite a positive run.
Looking to build on that needed victory, the Angels continue their four-game set with the AL-leading Kansas City Royals on Friday night.
Los Angeles (60-54) totaled 19 runs during a nine-game road slide that ended Thursday when it tagged star Kansas City relievers Wade Davis and Greg Holland for six runs in the eighth and ninth innings to win 7-6.
"This is huge," said Kole Calhoun, who delivered a two-run double during the Angels' four-run ninth. "We finally got some things to go our way. Hopefully, this sparks something and can get us on a roll."
Though the Angels have won six times in the last 20 contests, they have a two-game lead for the AL's second wild-card spot and are 1 1/2 behind first-place Houston in the West. Los Angeles last won consecutive road contests during a five-game winning stretch July 3-8.
"I think it's definitely a win to build on," Huston Street said after recording his 27th save. "This is a good series for us to show something."
Los Angeles turns to Jered Weaver (4-8, 4.69 ERA), who returned from missing more than a month with a hip problem Sunday to yield two runs in the first of his five innings and struck out seven during a 5-4, 11-inning victory over Baltimore.
"Those last four innings were money," Weaver told MLB's official website. "It was nice to be able to throw the ball like I know I can and be able to spot up like I know I can. It was a good one to work off of."
Weaver, 0-4 with a 6.10 ERA in his last five starts, hopes to be better against the Royals than he was April 11 while allowing six runs, seven hits and walking four in 4 1/3 innings of a 6-4 defeat. Though the right-hander last pitched at Kansas City in 2011, he's allowed one run in 20 1/3 innings to win his last three starts there.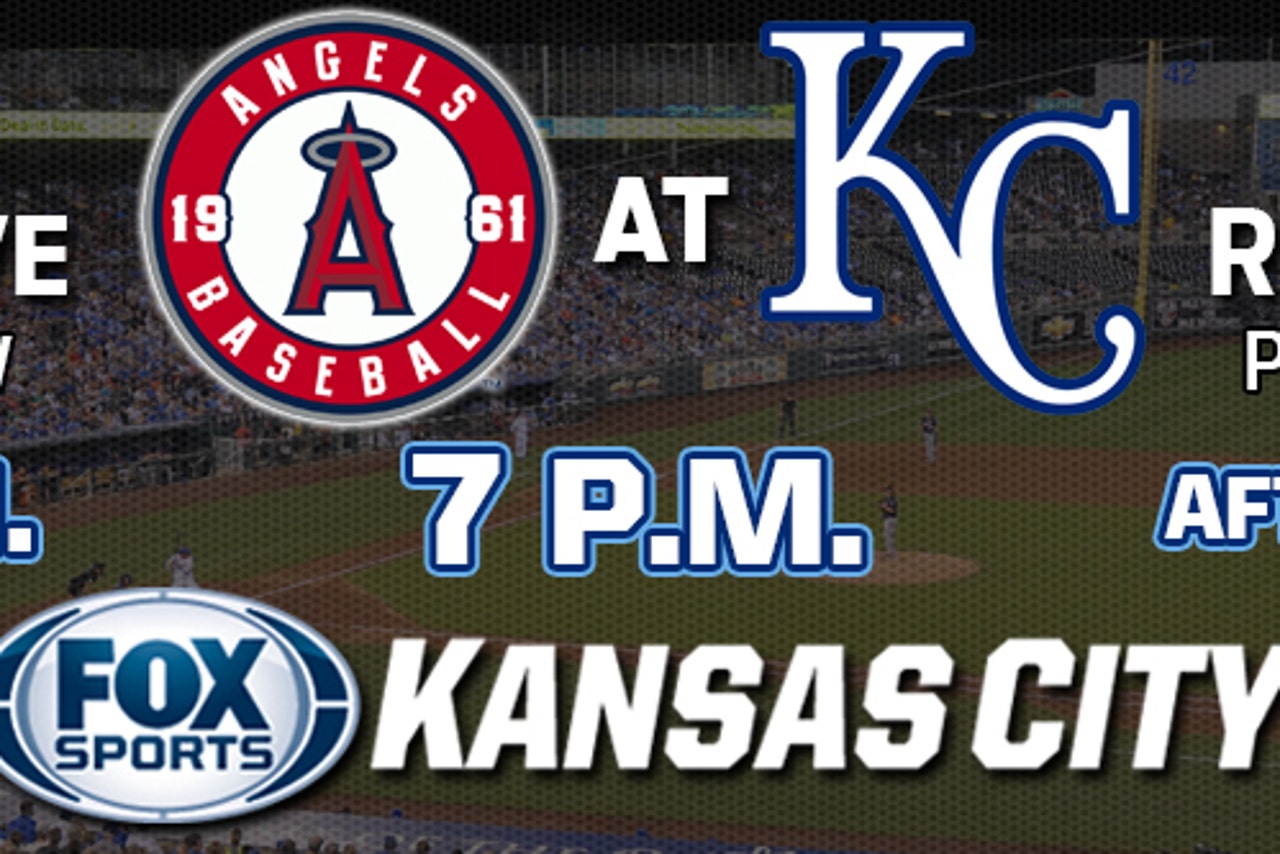 Ex-Angel Kendrys Morales, who had two hits with an RBI in the opener, is 8 for 12 with a home run and double against Weaver.
Kansas City (68-46) has dropped two straight after winning the first five on a 10-game homestand.
Perhaps baseball's best set-up man, Davis yielded two runs for the first time in his last 115 appearances. Holland blew the save by giving up four runs, marking the second time he's allowed at least that many in 309 career regular-season and playoff outings.
"It's one of those nights," Holland said.
Teammate Danny Duffy (5-5, 4.19) gave up three runs in 18 1/3 innings while going 1-0 in three July home starts prior to matching that run total in 3 1/3 innings of Sunday's 5-4 win over the Chicago White Sox.
"I know what I can do. (Sunday was) just one of those days," the left-hander said. "I really have found my slot, but (Sunday) I just wasn't able to execute. I couldn't put the ball where I wanted to."
That was pretty much the case in his only previous start against the Angels last season, when he gave up five runs and nine hits in six innings of a 6-1 road defeat.
Calhoun has never faced Duffy but is batting .435 with eight RBIs in his last five games against the Royals after going 0 for 13 in his first five. However, he is also hitting .136 in his last 22 at-bats against lefties.
---
---