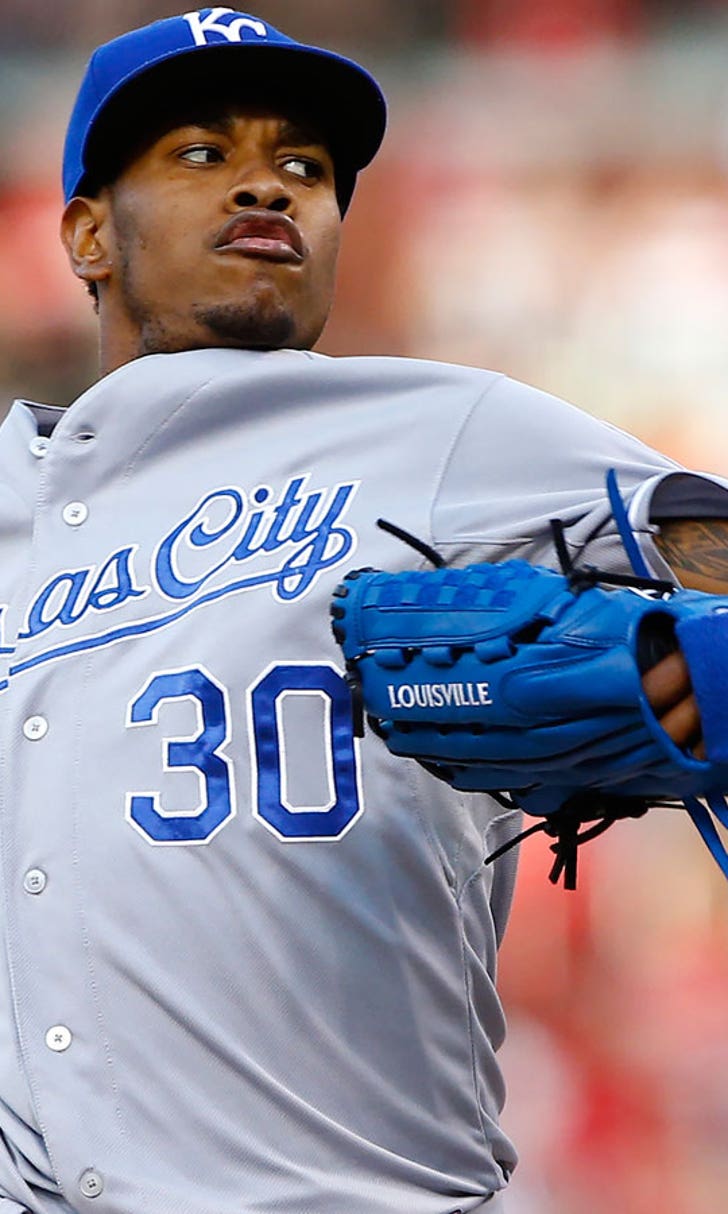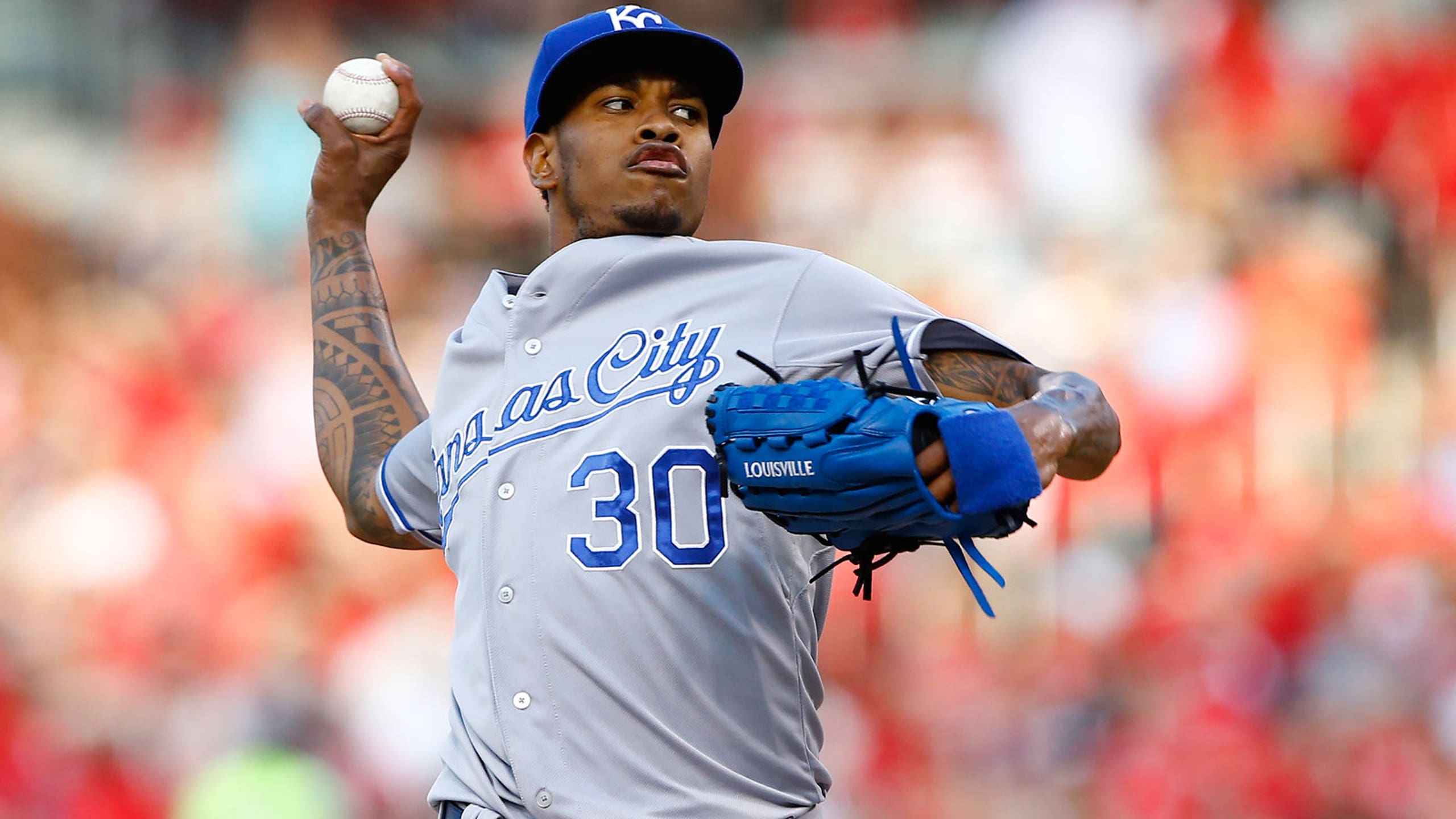 Royals look to Ventura to halt two-game slide in Boston
BY foxsports • August 22, 2015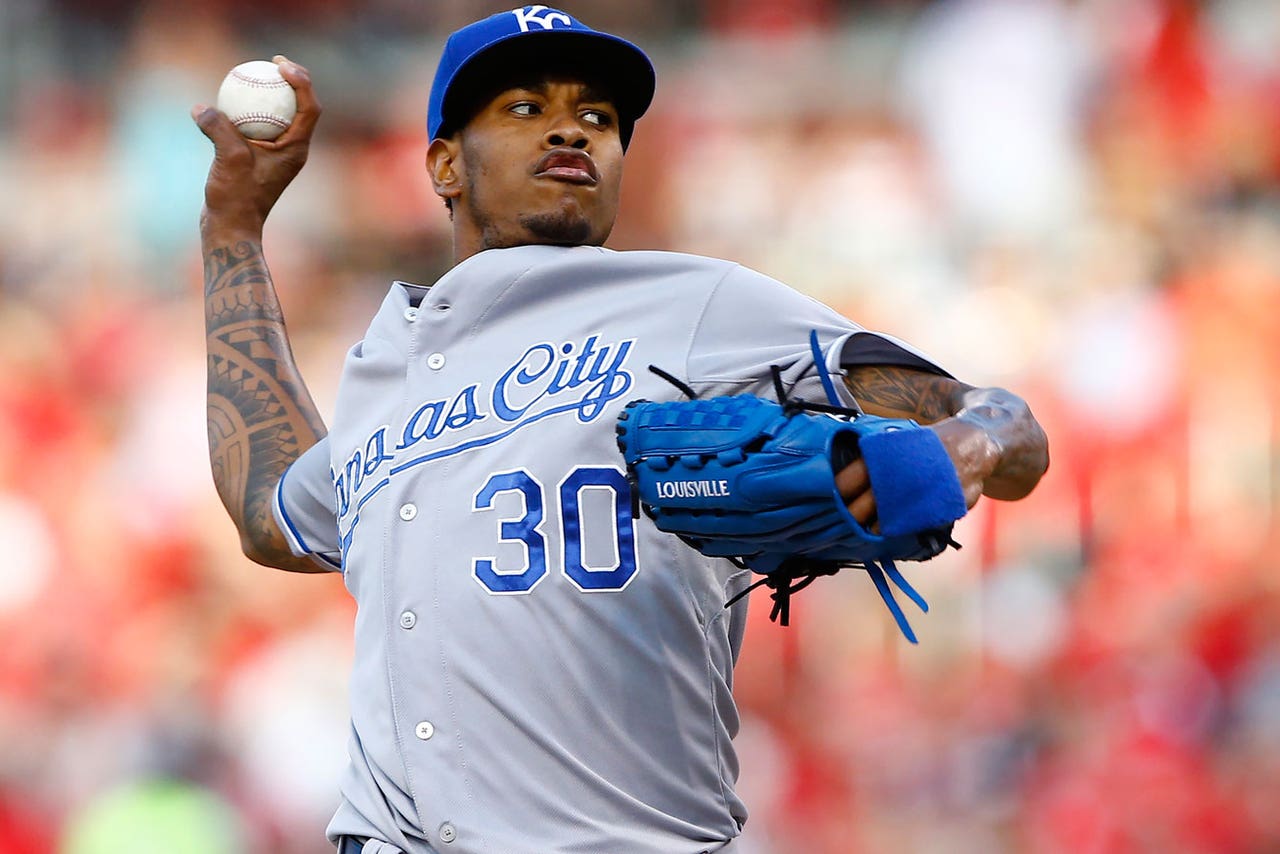 The Kansas City Royals have been producing little offense against the Boston Red Sox, and the latest letdown came against a rookie pitcher who entered with an ERA over six.
The good news is the AL Central leaders will get another shot at exploiting similar numbers from another of Boston's youth Saturday night at Fenway Park, but if the lineup again fails, a win might require a new level of consistency from Yordano Ventura.
The Royals (73-48) have three runs and 10 hits in the first two games of the series after scoring one in eight innings against 23-year-old Henry Owens in Friday's 7-2 loss.
Lorenzo Cain is 0 for 7 in the series, has hit .091 in his last five games overall and is hitless in 18 at-bats over his last five at Fenway.
But with two errors and 14 hits allowed Friday, the Royals' problems ran deeper.
"No aspect of our game was tremendously good tonight," manager Ned Yost said. "It's rare when it happens, but it happens."
Matt Barnes is next in line and can give the Red Sox (56-66) their first five-game win streak this year, as well as an 11th win in 13 games against Kansas City since the start of last season. At Fenway, they've won five straight in the series and could get to fewer than 10 games under .500 this late in a season for the first time since the end of 2013.
Barnes (3-3, 6.59 ERA) gave up six runs and six hits with three walks and seven strikeouts in five innings of his first major league start -- an 8-2 home loss to Cleveland on Monday. A five-run fourth spoiled what interim manager Torey Lovullo and Barnes himself thought was an otherwise promising outing after his first 26 appearances came in relief.
"I felt really good out there. I felt like I had really good command of all three pitches," Barnes told MLB's official website. "The fastball, when I missed, it was around the zone. Curveball I felt really good with and I was able to use the changeup."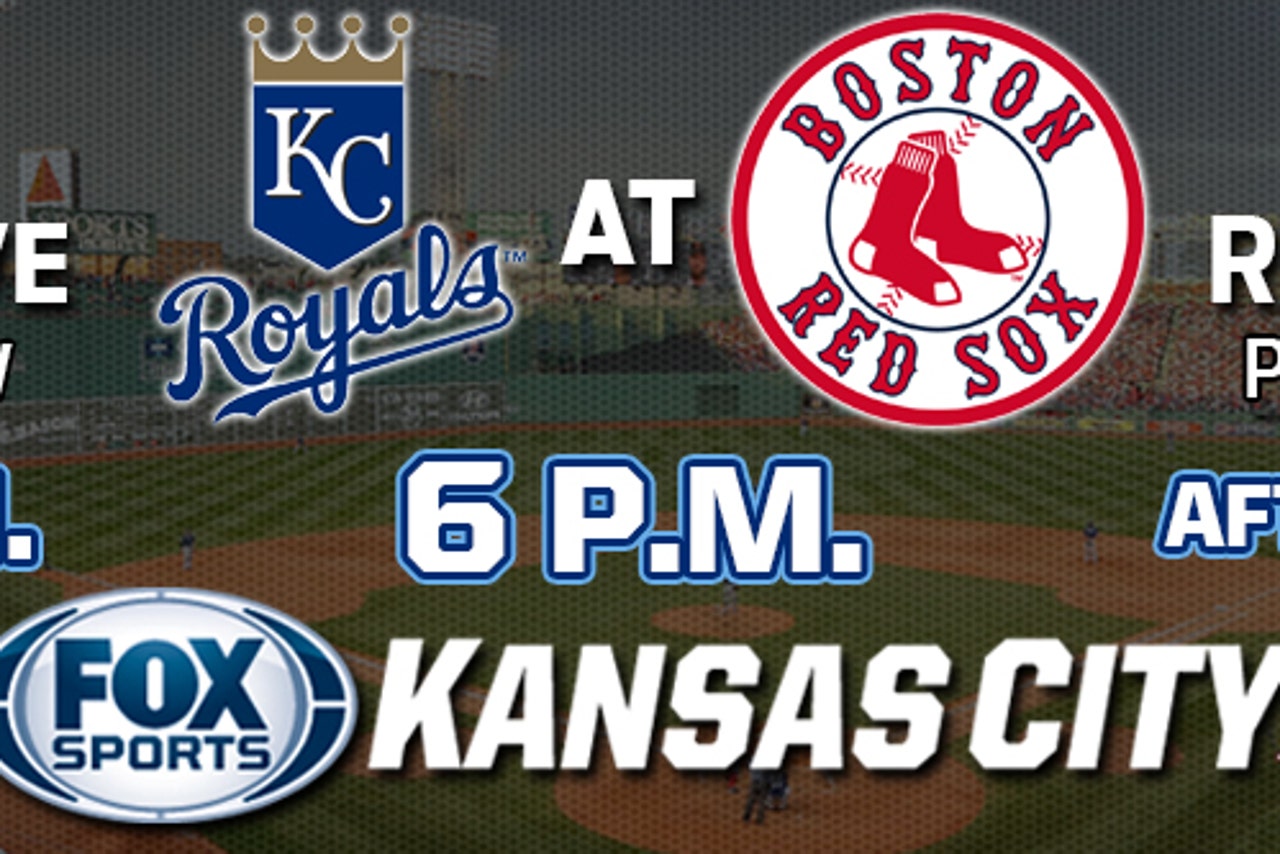 Fenway has so far been his undoing with a 9.17 ERA and six home runs allowed in 17 2/3 innings compared with a 2.89 mark in 18 2/3 on the road.
Ventura (7-7, 4.82) has a shot at going three straight starts without allowing four runs for the first time this season, as well as six straight without a loss for the first time in his career.
The erratic right-hander surrendered two runs and five hits in seven innings of Sunday's 4-3 home win over the Los Angeles Angels but didn't earn the decision.
The 24-year-old is 1-0 with two runs and seven hits allowed over 13 innings in his last two outings, but he's walked seven in that time.
Both of his career starts against Boston have ended in defeats with a 7.15 ERA and .421 opponent on-base percentage. Mookie Betts and Brock Holt are 2 for 3 against Ventura.
Offensively, Boston seems more than capable of again causing him problems. Over a 6-2 span, the Red Sox are averaging 9.1 runs and batting .366.
Travis Shaw is batting .471 with four home runs in his last eight games, and Betts is hitting .382 in his last seven. Blake Swihart was 4 for 4 Friday and is 10 for 16 with four doubles and seven RBIs in his last four games.
"He's a great student of the game," Lovullo said. "He pays attention, and we feel like it's a really good sign of things to come."
---
---