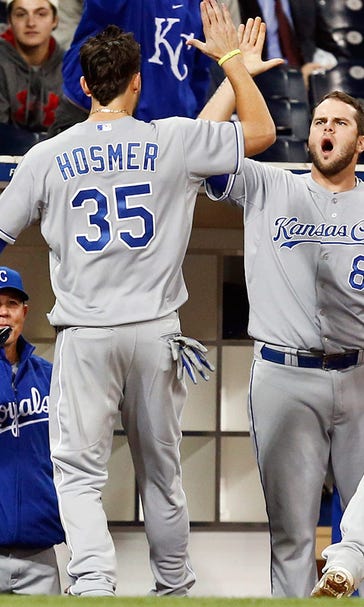 Royals' Grifol: If we're in playoffs, no one will care we don't hit homers
BY foxsports • May 16, 2014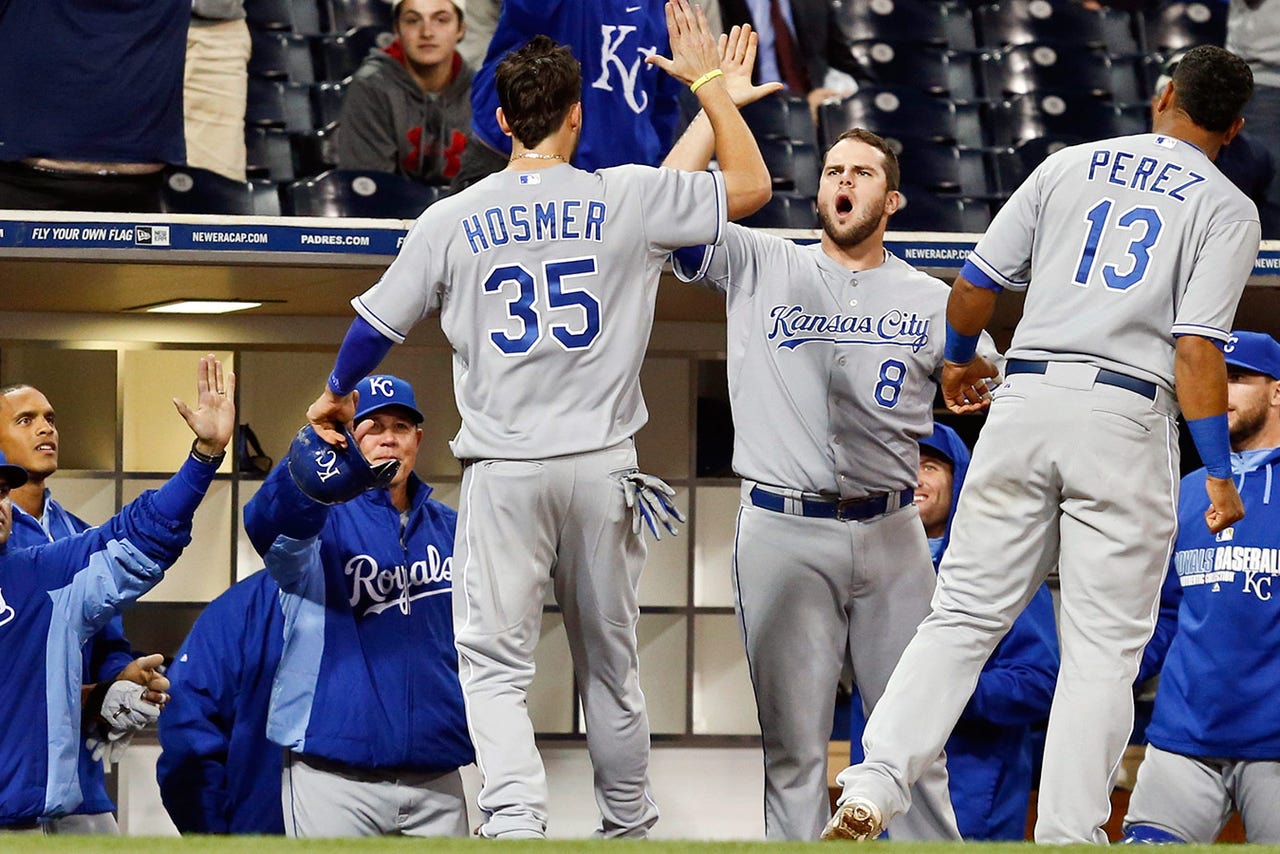 KANSAS CITY, Mo. -- Royals hitting coach Pedro Grifol says he loves home runs as much as the next person. But Grifol believes there's a better way to judge the Royals' offense.
"I think at the end of the year, if the Kansas City Royals are in the playoffs, no one is going to care if we hit home runs or not," Grifol tells FOXSportsKansasCity.com. "What we have to care about is going through a championship year."
Fans again are grumbling about the Royals' lack of power as the team, just like last season, is last in the American League in home runs with 18. Last year at this time the Royals had 26 home runs under hitting coaches Jack Maloof and Andre David, who eventually were reassigned at the end of May.
"Obviously, we all want to see home runs," Grifol says. "I want to see them. We're no different than anyone else. Ned (Yost) wants to see them. Dayton (Moore) wants to see them. Players want to see them. Fans want to see them. That's a big part of the game today. But it's not that easy to do.
"I just want to see good at-bats, matching to the situation that helps us win games. We have to just scratch out whatever runs we can, whether it is with home runs or situational hitting. ...
"There's going to be a time when we'll do it (hit home runs). We've got some guys here with some power. We'll run into some stretches where we'll hit some home runs. But when we're not, we have to find a way to win a game anyway. We just can't depend on a home run."
Players such as Eric Hosmer, Billy Butler, Alex Gordon, Sal Perez and Mike Moustakas eventually will start driving the ball consistently out of the park, Grifol says.
"I think they are capable," he says. "That's going to come. You look at 650 at-bats and you hit 30 home runs, you're a power hitter. In time through a course of the season, we're going to have guys who hit 18 or 20 or 21 home runs. We're going to have 20-plus (homer) guys. We have guys who can do that. But if they don't, we still have to find ways to manufacture runs and win games.
"Obviously, everyone wants to see the home run. With one pitch you can go up three runs or you can get back into a game or put the game away. A lot of good things happen when you put the ball out of the ballpark. It hasn't happened for us. But we have to concentrate on putting good swings on the ball and drive the ball in the gap, and good things like home runs will be a byproduct of that."
Watch the Royals Live pregame and postgame shows before and after every Kansas City Royals game on FOX Sports Kansas City.
It's not like Grifol, or any other hitting coach, can simply demand home runs from his troops, he says.
"Again, I go back to just plain winning baseball games," Grifol says. "Everyone is going to be happy if we win baseball games, not if we hit three home runs and lose a game. Our focus is on doing whatever we can to score more runs than the opposition. And I think with our pitching and our defense, we have an opportunity to do that each night.
"Whether we hit three home runs or not, or we hit none, we still have to do whatever we can do to win the game.
"I'll say what I have said (before) during this interview: At the end of the year, we're going to be evaluated on whether or not we make the playoffs. I don't think -- and anyone can correct me if I'm wrong -- anyone is going to complain if we're in the playoffs and we're worst in the league in home runs."
Grifol also isn't about to get into a debate about why other teams hit more home runs at spacious Kauffman Stadium than the Royals do. So far this season, the Royals have been out-homered at The K, 14-7.
"You're never going to hear me complain about the size of the ballpark or the elements here," Grifol says. "Our job is to just find ways to score runs. And there are many ways to do that. We have to focus on that, do the little things to get them to match the situation with the at-bat.
"It's going to get better as the season goes on. We're working to get better at it."
What the Royals do well in general is hit the gaps. They are tied for fourth in the league with 78 doubles.
"Of course, there is truth to that," Grifol says. "We've got three or four guys now with 10 to 15 doubles. We got guys who are hitting the gaps. You look around the league and we are hitting some doubles. But I'm not big on that (statistic). The one statistic I'm big on is runs. That's what we're here to do -- score runs and win baseball games."
Only one AL team (Houston) has scored fewer runs than the Royals, though.
"I'm seeing improvements," Grifol says. "They're feeling better. We just have to keep concentrating on winning baseball games. We have to make sure our ABs match the situation in front of us.
"What we need to understand is if we don't hit home runs, but we also fail to move a guy over or get him in from third with less than two outs, then we need to get better in those areas and improve. We have to keep improving there."
You can follow Jeffrey Flanagan on Twitter at @jflanagankc or email him at jeffreyflanagan6@gmail.com.
---