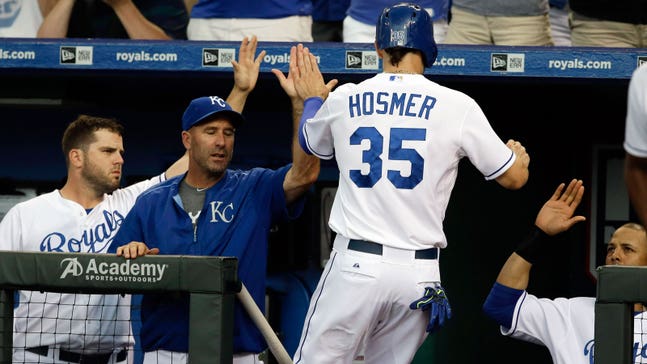 Royals get Hosmer back in lineup after ring finger sprain
Published
Jul. 2, 2015 8:24 p.m. ET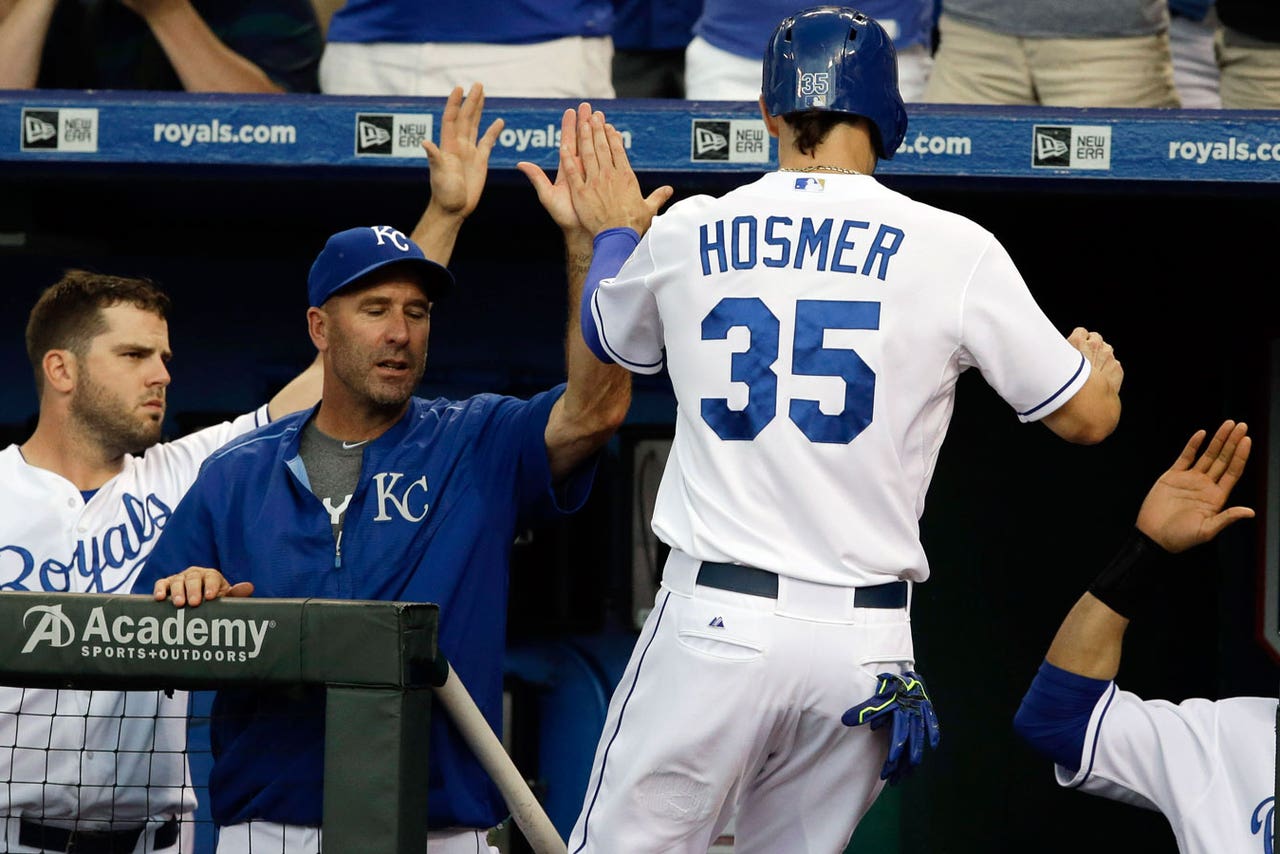 KANSAS CITY, Mo. -- Royals first baseman Eric Hosmer was back in the starting lineup Thursday night after missing a three-game sweep at the hands of Houston with a sprained right ring finger.
Hosmer said he isn't 100 percent, but he felt good enough after taking swings against Jason Vargas in a simulated game earlier Thursday to play in the series opener against the second-place Twins. Kansas City led the AL Central by 4 1/2 games.
"It's real tough when you want to be out there with your guys," Hosmer said, "especially when we're not where we want to be. Hopefully we can get back there."
Hosmer hurt his finger with a head-first slide on Saturday in Oakland. He served as the designated hitter on Sunday before sitting out the series with the Astros.
The gold glove first baseman has been eclipsed by the Tigers' Miguel Cabrera in fan voting for the All-Star game, but he is almost certain to be voted in as a reserve. Hosmer is hitting .290 with eight homers, 14 doubles and 40 RBIs in 72 games.
"It's good to have that big bat in the lineup," Royals manager Ned Yost said.
Meanwhile, Vargas threw 40 pitches at Kauffman Stadium as he recovers from a left flexor strain. He's scheduled to throw 60 pitches on Tuesday with a side session in between.
"It was very encouraging," Yost said. "He looked good. His fastball had life to it and the command was pretty good. We're over the hump with him, I hope."
Fellow starter Yordano Ventura reported no problems after his second rehab start Wednesday night at Triple-A Omaha. Ventura will also throw a regular side session with Royals pitching coach Dave Eiland before a decision is made on whether he needs another rehab start.
Ventura has been out with inflammation in his elbow that resulted in weakness in his hand.
"He was good. His fastball was between 97 and 100, good curveball, threw some good change-ups. He still experienced just a little bit of sensation in his thumb, but it went away real quick. So that's a good sign," Yost said. "He'll throw a side with Dave and then we'll determine if we want to send him out for another rehab start or not."
---
---