Major League Baseball
Major League Baseball
Royals' Finnegan makes history on baseball's biggest stage
Published
Oct. 25, 2014 12:21 a.m. ET

SAN FRANCISCO -- When Royals rookie Brandon Finnegan pitched in the College World Series this spring, he was certain that it was the biggest moment of his life.
Well, he just got another biggest moment to replace that one.
Finnegan, 21, got into the World Series -- the biggest stage in baseball -- on Friday night with the game on the line in the seventh inning. He didn't disappoint, getting the only two hitters he faced, helping to preserve a pulsating 3-2 win over the Giants -- and making history as the only player to appear in the World Series and the College World Series in the same year.
"I guess I kind of fulfilled two things," Finnegan said after the game. "I have two big moments out of the way now.
"But really, I never imagined anything bigger than the College World Series. I was wrong. This is way bigger."
Surprisingly, though, Finnegan said his knees weren't shaking when he got into the game and faced pinch-hitter Juan Perez with one out and the tying run on first.
"You try to treat it like it's just like any other game," he said. "I know it's not. But you try.
"I just really didn't think about (the pressure). I really didn't."
With the tying run on first, Finnegan induced Perez to hit a looping fly to left that Alex Gordon handled with relative ease.
"I thought maybe it might drop," Finnegan said. "But then I saw Alex start toward it and I knew he had it."
Finnegan then ended the inning by striking out San Francisco's Brandon Crawford with heat down in the zone.
"I thought about the slider there," Finnegan said. "But my fastball was really moving."
Finnegan's fastball perhaps was moving too much as he fell behind Perez 2-0. That's when catcher Sal Perez took a trip to the mound.
"I just told him to be aggressive," Perez said. "I told him 'Throw to me.' He's a good kid. He likes to compete."
Finnegan's gutsy outing certainly made James Shields proud. Shields has become Finnegan's mentor the last six weeks since he got called up from the minors.
"You know, that kid pitches way beyond his years," Shields said. "He doesn't mind the spotlight. So yeah, I am proud of him."
Finnegan set the stage for the Royals' other lockdown relievers -- Wade Davis and Greg Holland -- who quickly dispatched the Giants in the eighth and ninth innings.
"When our bullpen comes in, we all just kind of relax," outfielder Jarrod Dyson said. "We know what's going to happen, at least 99 percent of the time. We know they get the job done. It's fun to watch from the field -- they got nasty stuff.
Watch the Boulevard Royals Live postgame show on FOX Sports Kansas City after every Kansas City Royals postseason game.
"And (Finnegan), he's part of that group now."
Finnegan's size -- he is listed at 5-foot-11 but is shorter than that -- would seem to suggest he might not be built to be an overpowering reliever. Even one snarky Giants fan thought so and yelled at Finnegan while he was warming up, "Hey, Finnegan, you're too short for this ride!"
Finnegan said he just laughed.
"And then I gave him the thumbs-up," he said. "That was a good one."
You can follow Jeffrey Flanagan on Twitter at @jflanagankc or email him at jeffreyflanagan6@gmail.com.
---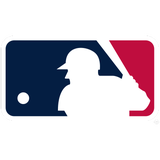 Get more from Major League Baseball
Follow your favorites to get information about games, news and more
---