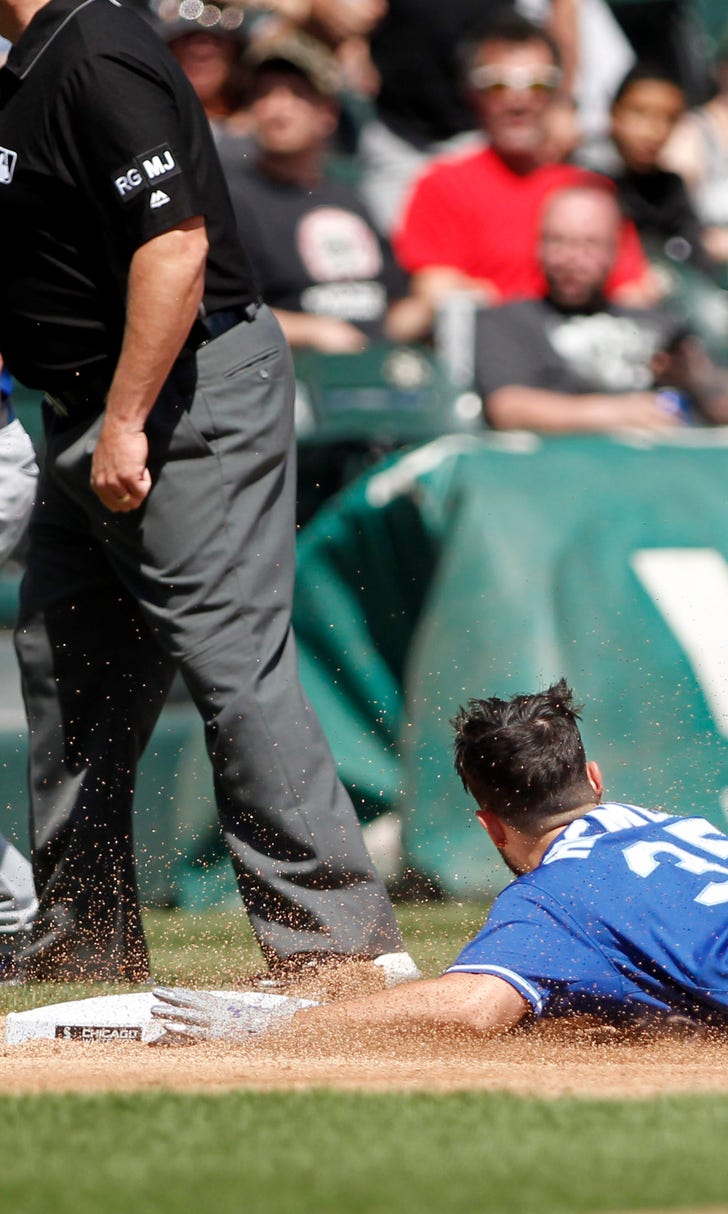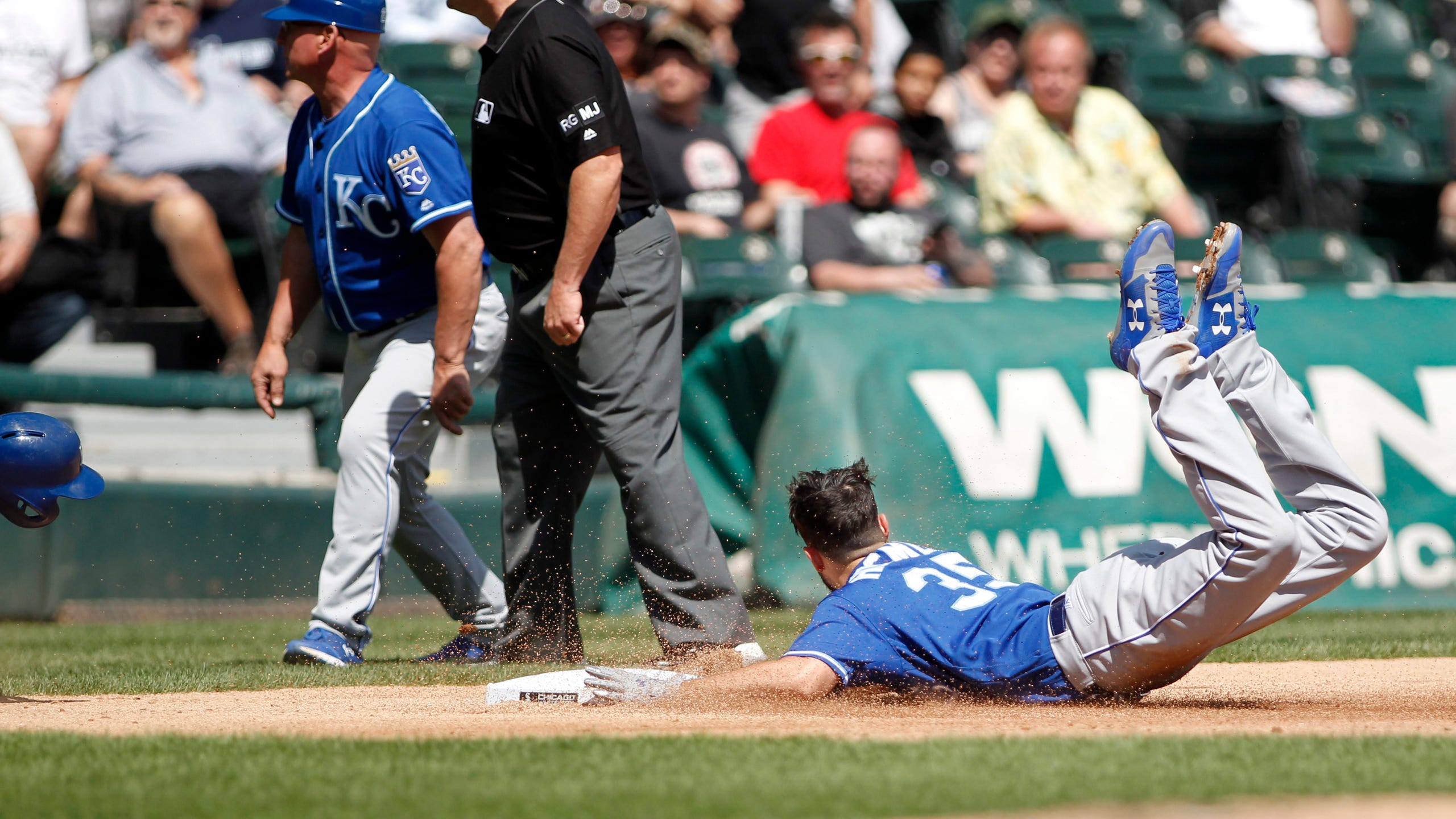 Royals finish 0-7 road trip with 5-2 loss to White Sox
April 26, 2017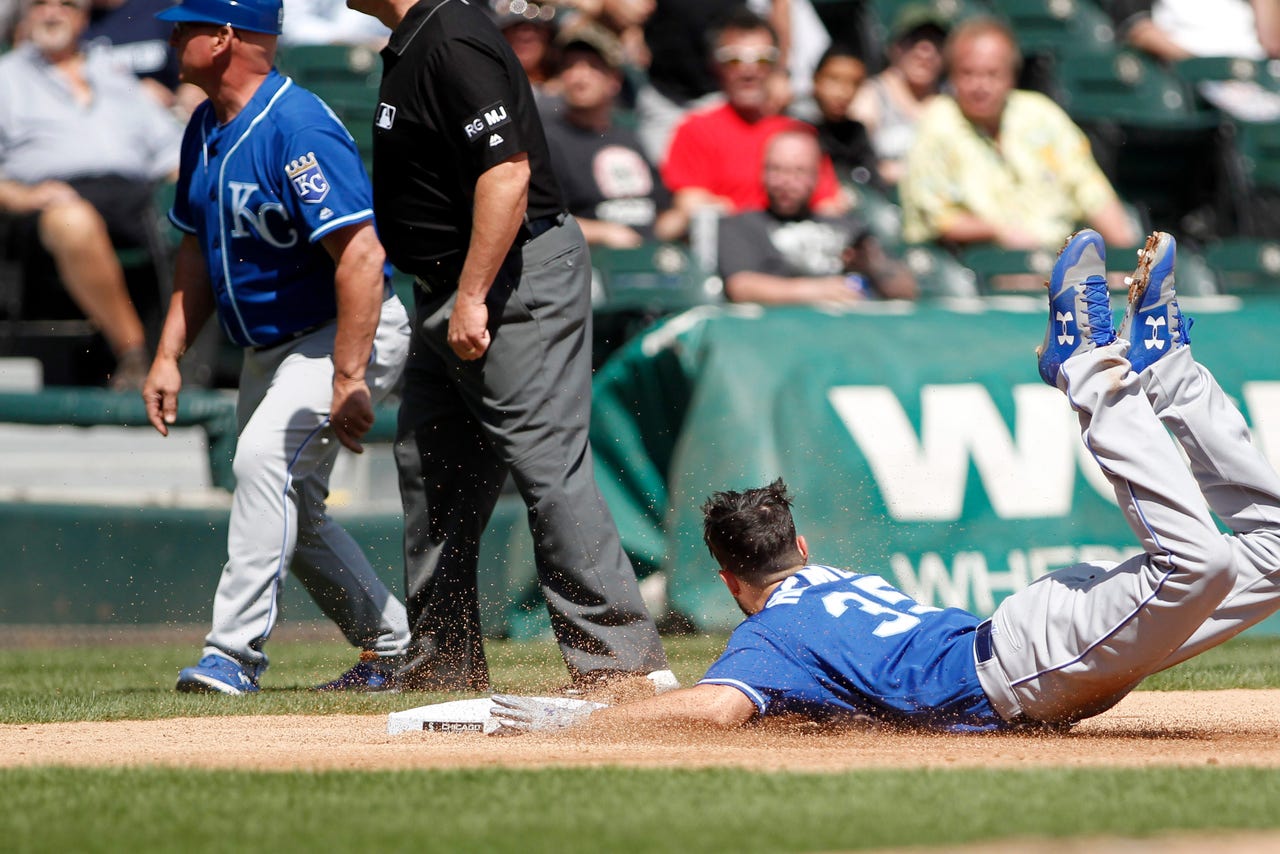 CHICAGO -- After 99 pitches over six innings, Jose Quintana gave the Chicago White Sox a chance to win.

Then Avisail Garcia gave him the rest of the afternoon off.

Garcia's two-run home run in the sixth inning broke a tie and lifted the White Sox to a 5-2 victory Wednesday, completing a series sweep of the reeling Kansas City Royals, who finished their trip 0-7.

"I wanted to stay in the game and go back in the seventh inning, but (manager Rick Renteria) said if we take the lead, you stay. If we're tied, you go back," Quintana said. "(Garcia) hit a bomb at the right time and it was big-time. He told me that's for you, and I'm happy with that."

Quintana (1-4) got the run support he needed after receiving only four runs in his first four starts combined. The left-hander had a season-high 10 strikeouts. He allowed five hits and two runs -- one earned -- and walked two.

Renteria dispatched relievers Dan Jennings, Tommy Kahnle, Nate Jones and David Robertson for three scoreless innings, with Robertson converting his fifth save in five tries.

"They've been the epitome of a solid bullpen," said Renteria, who knocked on a wooden table twice when talking about the unit, which has combined for a 1.96 ERA, second in the majors. "In the end, once you go ahead and put the club ahead, which those guys did, there's no need to push the envelope with (Quintana) any further. We could get it with the other guys."

Garcia's two-run homer, his fourth of the season, went to deep center field to give Chicago a 4-2 lead.

Leury Garcia added a solo home run in the seventh inning for the White Sox, who earned their fourth straight win.

Chicago's Jose Abreu and Todd Frazier had consecutive two-out RBI doubles in the first inning to open the scoring.

Royals right fielder Jorge Bonifacio scored Alcides Escobar on an RBI single in the fifth inning, and Escobar's groundout scored Alex Gordon to tie it at 2 in the top of the sixth.

Right-hander Nathan Karns (0-2) took the loss, allowing four runs in six innings for the Royals, who stranded 11 runners.

"We hit some balls right on the nose, we just couldn't find holes with them," Royals manager Ned Yost said. "I'm encouraged by what I saw."

The teams will meet again for a four-game series starting Monday in Kansas City, part of a 10-game homestand for the Royals.

 




HURTING JOSE

Abreu left the game with an injury after flubbing a slow ground ball in the fifth inning. The first baseman was moving to his right for the ball hit by Cheslor Cuthbert but dropped it and had to leave the game with a mild right hip flexor strain.

Abreu hit two doubles for his fourth straight multi-hit game. He will be re-evaluated in Detroit ahead of Friday's game against the Tigers and is day to day.

STINGY SOX

Despite trading ace Chris Sale in the offseason and Quintana's early struggles, Chicago is leading the league with a 2.92 ERA. Quintana's ERA is 5.22.

TRAINER'S ROOM

Royals: No Royals have gone on the DL since Opening Day. OF Jorge Soler (strained left oblique) is on a rehab assignment in Triple-A Omaha. He was injured in spring training.

White Sox: RHP Juan Minaya was activated from his rehab assignment and optioned to Triple-A Charlotte. He was suffering from a strained right abdominal muscle.

UP NEXT

Royals: RHP Ian Kennedy (0-2, 2.08 ERA) will open a three-game home series Friday against Minnesota and RHP Kyle Gibson (0-3, 9.00).


---
---