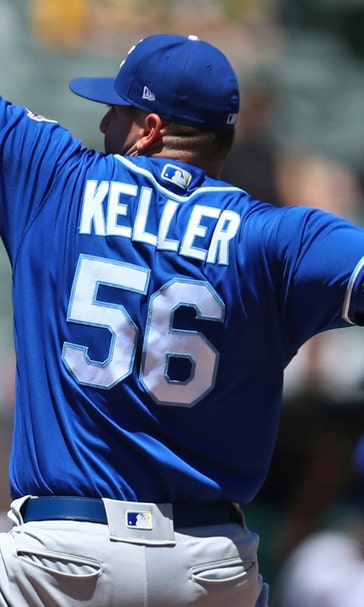 Royals drop series finale 3-2 after A's rally late
June 11, 2018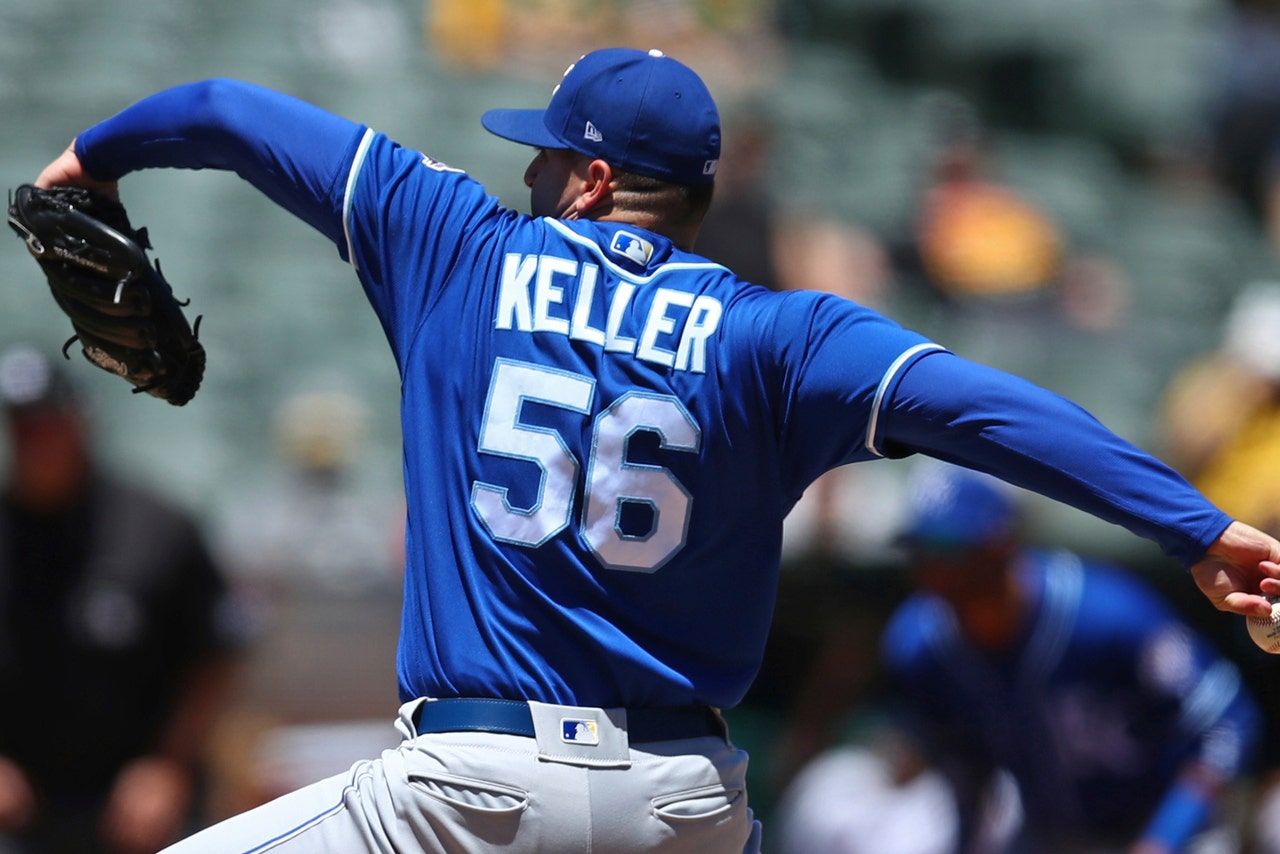 OAKLAND, Calif. - Marcus Semien didn't have much time to think after making a diving stop on Salvador Perez's sharp grounder in the eighth inning. With Kansas City's Whit Merrifield off third base and breaking for home, the Oakland shortstop had no one choice but to throw to the plate.

It worked out perfectly for both Semien and the A's.

Matt Chapman homered leading off the bottom of the eighth, moments after Semien's defensive gem cut down the go-ahead run, and the A's beat the Royals 3-2 on Sunday.

"Just reaction," Semien said. "I had a tough grip. I had my whole palm on the ball so I just tried to throw it as hard as I could from there. Merrifield's pretty quick so you got to get the transfer and the throw there as quick as you can. That was good."

Oakland manager Bob Melvin called it one of the best plays of Semien's career. Closer Blake Treinen, who was on the mound and had a perfect view, termed it `incredible.'

Merrifield doubled off A's starter Sean Manaea and advanced to third on Mike Moustakas' groundout. Treinen replaced Manaea and got Perez to hit a grounder that Semien made a diving stop on, and threw to home while still on his knees to nail a sliding Merrifield.

"Chapman made a great swing but that swing doesn't get us the win if Marcus doesn't make that play," Treinen said. "We were trying to call a sinker there because (Perez) swung through a good one down the pitch before. High percentage groundball/swing-and-miss pitch and he put a pretty good swing on it. Marcus made a better play."

Melvin agreed.

"That's a really good runner at third going on contact," Melvin said. "To dive like that, get up and have to throw it off balance on the money like that, no legs underneath him . game-winner."

Stephen Piscotty and Jonathan Lucroy both drove in runs for the A's, who squandered numerous scoring chances before Chapman came through with a solo home run off Royals reliever Jason Adam (0-1).

Treinen (3-1) retired five batters to win following a strong start Manaea. Winless since May 14, Manaea allowed six hits and two runs over 7 1/3 innings and had six strikeouts with no walks.

Perez hit his 11th home run for the Royals, who have lost seven of eight.

https://twitter.com/FSKansasCity/status/1005918207624949760



Kansas City's offensive funk continued, although Moustakas gave his ballclub a jolt in the first inning when he laid down a bunt to beat Oakland's defensive shift. But Moustakas was stranded at second, one of four runners the Royals left in scoring position.

"He practices it and his mindset is he's going to beat the shift," Kansas City manager Ned Yost said. "If guys can do it, managers are going to have to make adjustments."

Alex Gordon doubled off Treinen with one out in the ninth and moved to third on a groundout before Drew Butera fouled out to Lucroy to end the game.

TRAINER'S ROOM

Royals: Right fielder Jorge Soler was held out of the starting lineup for a second straight day after fouling a pitch off his foot Friday, although manager Ned Yost noted Soler is feeling better.

UP NEXT

Royals: Following a day off Monday, Kansas City returns home to host the Cincinnati Reds on Tuesday. RHP Ian Kennedy (1-6, 5.76 ERA) takes the hill for the Royals seeking to end an 11-start winless stretch.




---
---