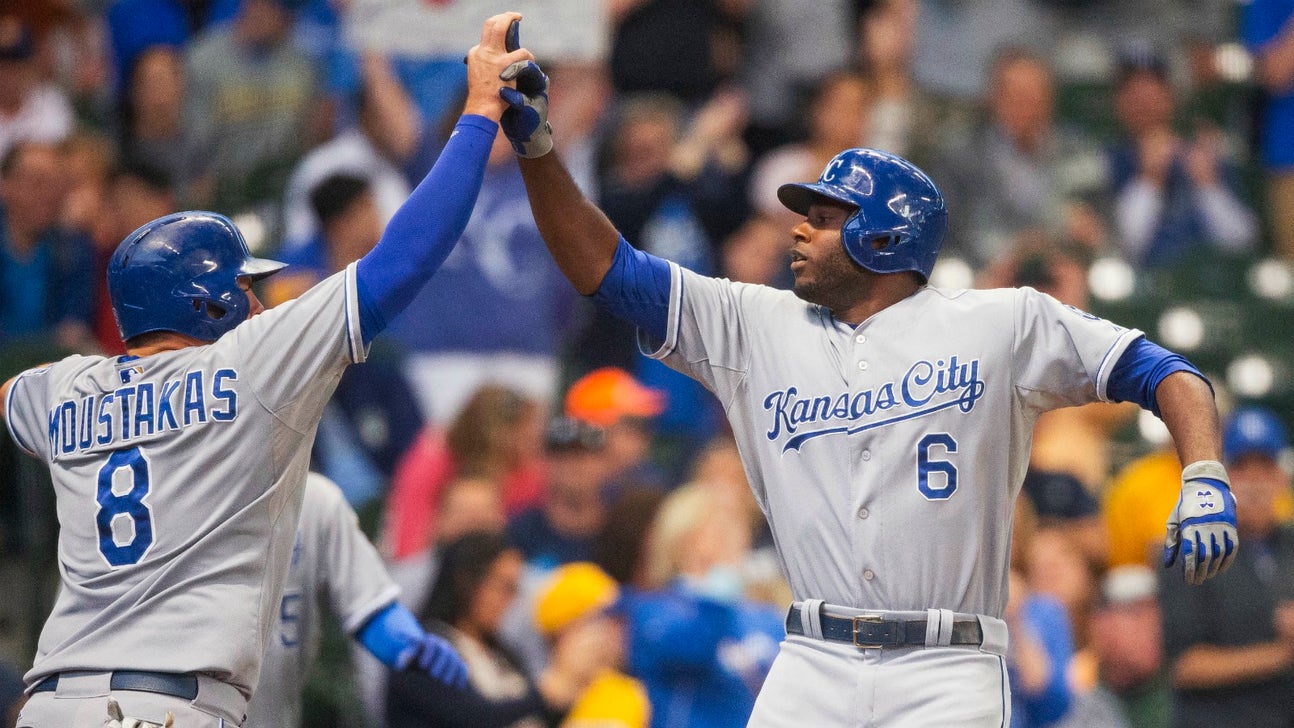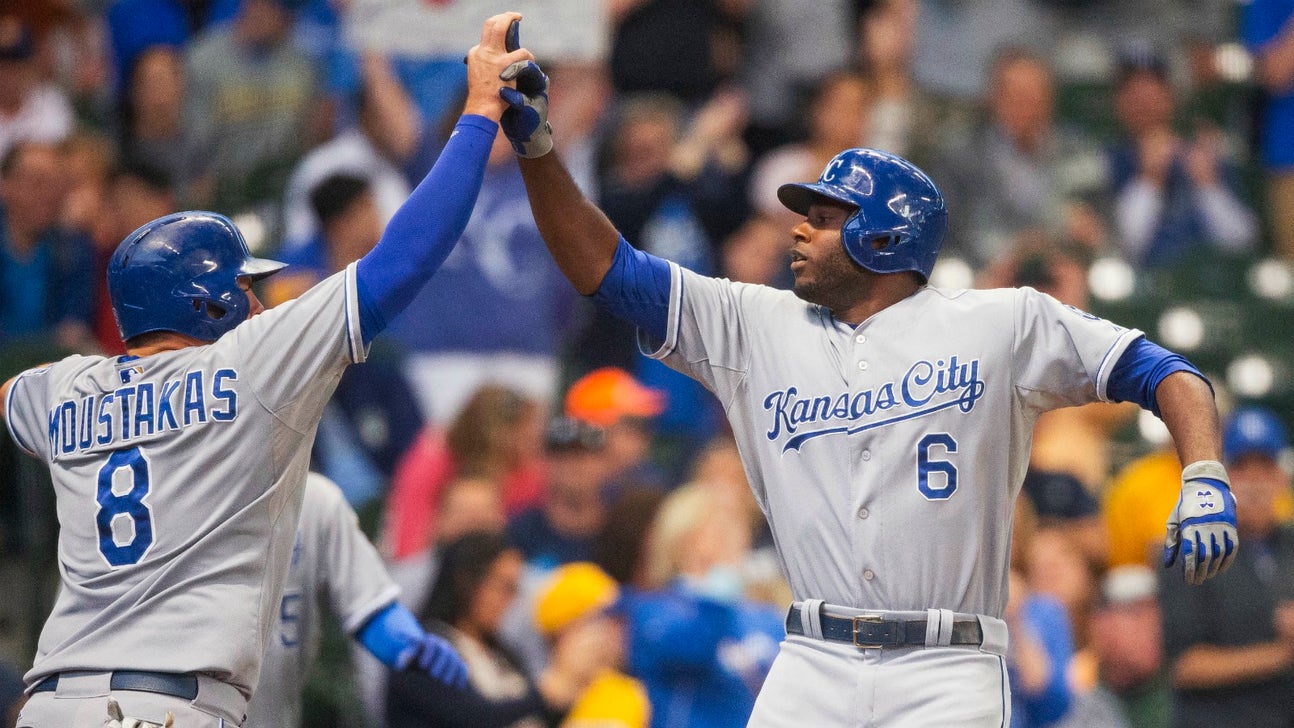 Royals dominate early in 7-2 win over Brewers
Published
Jun. 16, 2015 11:10 p.m. ET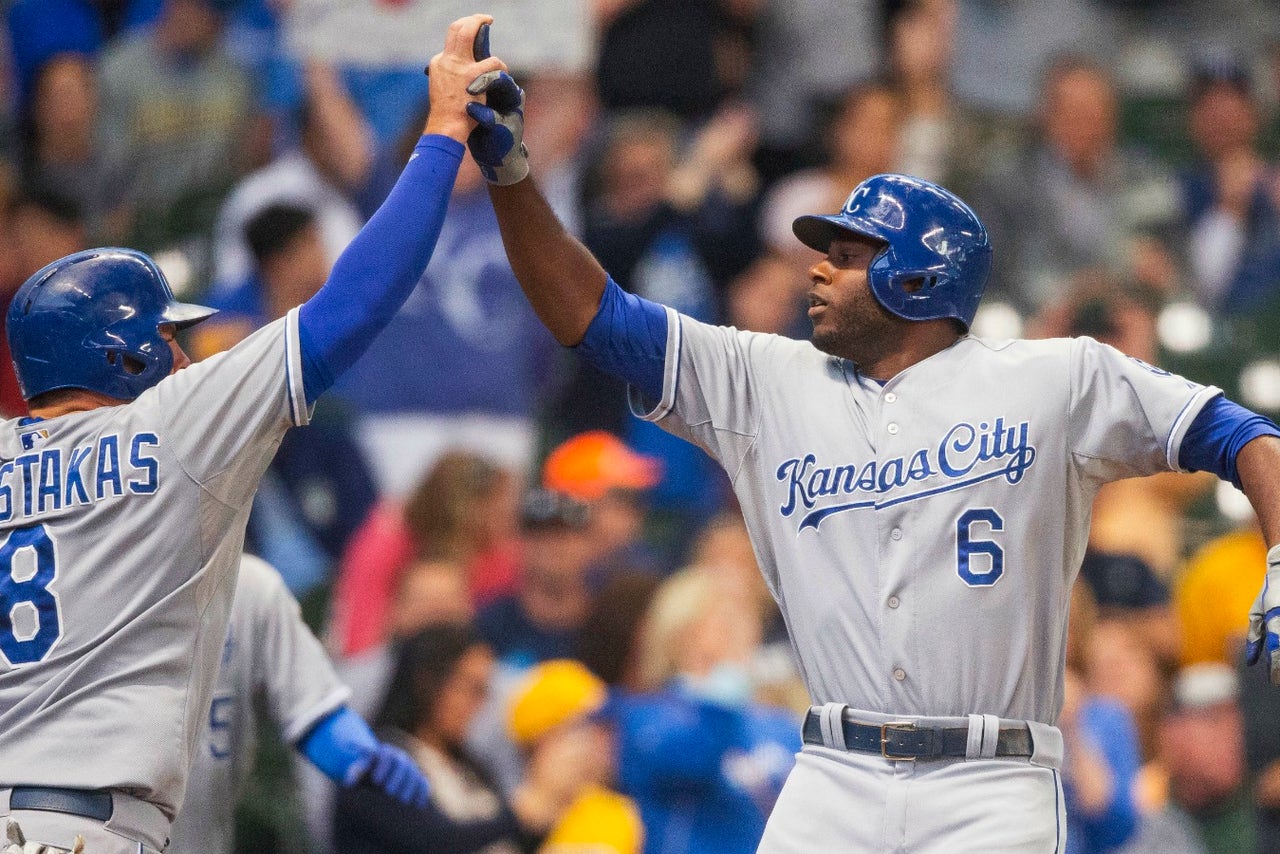 MILWAUKEE -- Chris Young jokingly questioned the strategy of Ned Yost replacing him with a pinch hitter. Who could blame the pitcher?
Young became the first Royals pitcher to drive in three runs in a game since 1972 and worked seven innings of five-hit ball Tuesday night, leading Kansas City to a 7-2 victory over the Milwaukee Brewers.
"He said, 'You know, I don't see anybody else on this team with two hits and three RBIs,'" Yost said. "And I said, 'Well, you've got a point there.'"
The only other time Young had a multi-RBI game was when he drove in two runs on May 24, 2009, and he hadn't had a hit since Sept. 23, 2012. But Yost replaced Young with pinch-hitter Jarrod Dyson in the eighth inning.
Dyson delivered a run-scoring triple to give his team a 7-0 lead.
"Dyson came in and made Ned look good," Young said. "I had no power in my bat."
Young had a two-run single in the fourth inning and an RBI single in the fifth for the Royals, who have won six of eight after a 2-9 skid. He is the sixth Kansas City pitcher with at least three RBIs and the first since Steve Busby.
Young (6-2) struck out three without any walks to improve to 12-2 in interleague starts in his career.
Lorenzo Cain and Mike Moustakas each homered for Kansas City.
Matt Garza (4-8) allowed six runs and a career-high 13 hits in 6 2/3 innings. He is 1-5 at home this year.
Milwaukee is 11-24 at Miller Park after losing its fourth game in a row.
"They hit the ball all over the place," Garza said. "It's frustrating, but what are you going to do?"
Cain hit a two-run shot to left field in the first for his second long ball in two nights.
Young, who entered with 14 RBIs in his career, put Kansas City up 4-0 with his two-run hit.
"I spent a few years in the National League and I feel I can handle the bat OK," Young said. "But any base hit is a bonus."
Moustakas homered for the first time since May 27, a solo shot in the seventh.
GOOD COMPANY
Kansas City hosts Milwaukee on Wednesday and Yost needs one more victory to tie Whitey Herzog for most wins in franchise history. Herzog collected 410 victories from 1975-79.
BE CAREFUL
With runners at first and third and two outs in the third inning, Cain saved at least one run when he robbed Jonathan Lucroy of a hit with a leaping catch into the center field wall. Cain's back hit the wall hard and he could be seen grimacing as he jogged to the dugout.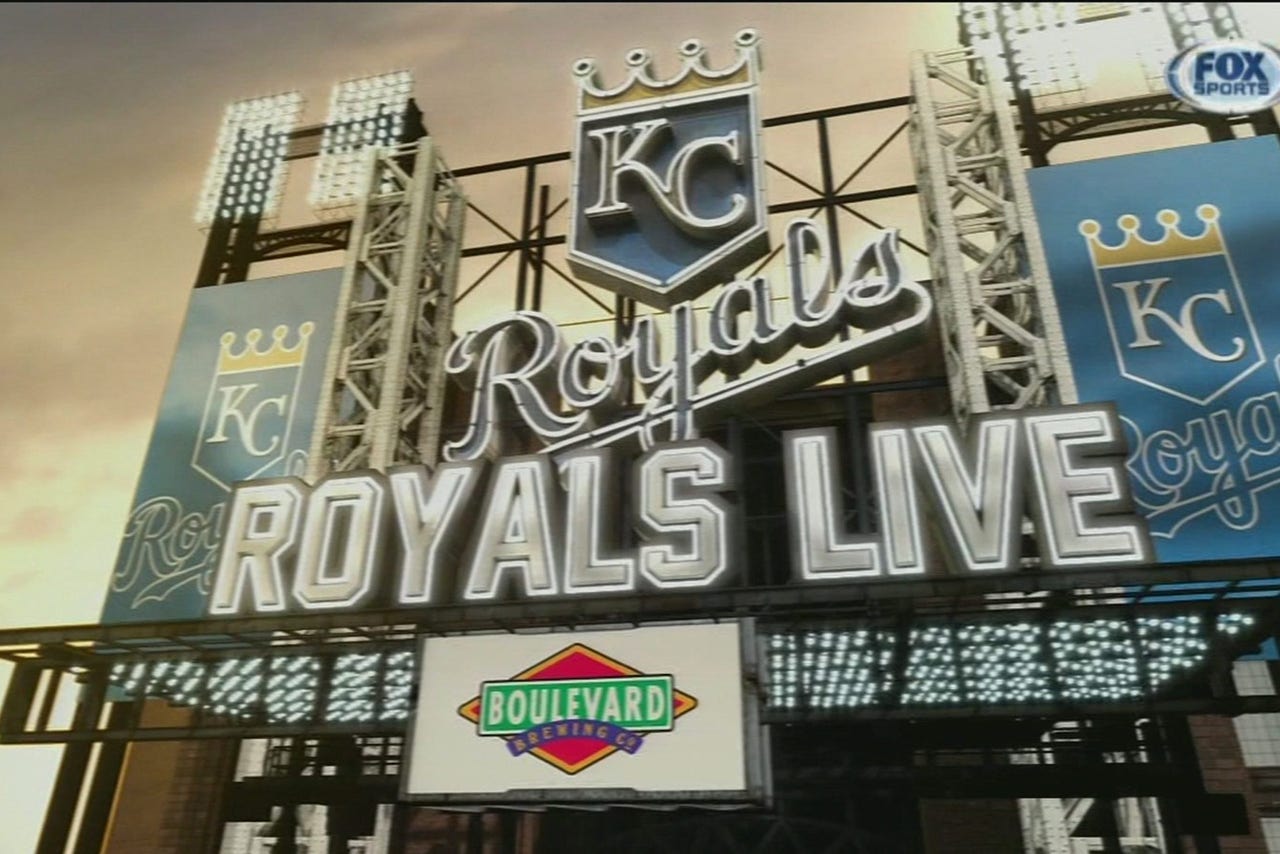 Watch the Royals Live pregame and postgame shows before and after every Kansas City Royals game on FOX Sports Kansas City.
UECKER MISSES GAME
Milwaukee radio broadcaster Bob Uecker missed the game after sustaining a mild concussion Monday when he was hit by a ball during batting practice. The 81-year-old spent the night in a hospital for precautionary reasons after calling most of the game Monday.
ROSTER MOVE
The Brewers claimed third baseman Matt Dominguez off waivers from Houston and was optioned to Triple A Colorado Springs.
UP NEXT
Royals: Joe Blanton (0-0) makes his first start since July 22, 2013, filling in for Jason Vargas, who is on the 15-day disabled list.
Brewers: Mike Fiers (3-6) has posted a 2.97 ERA over his last seven starts.
TRAINER'S ROOM
Royals: Vargas played catch before the game to test his injured left elbow. The pitcher was placed on the DL on Saturday. He can return June 24 and Yost thinks he will not need a rehabilitation start.
Brewers: Carlos Gomez did not play for the fifth time in the last six games because of a sore groin/hip.
---