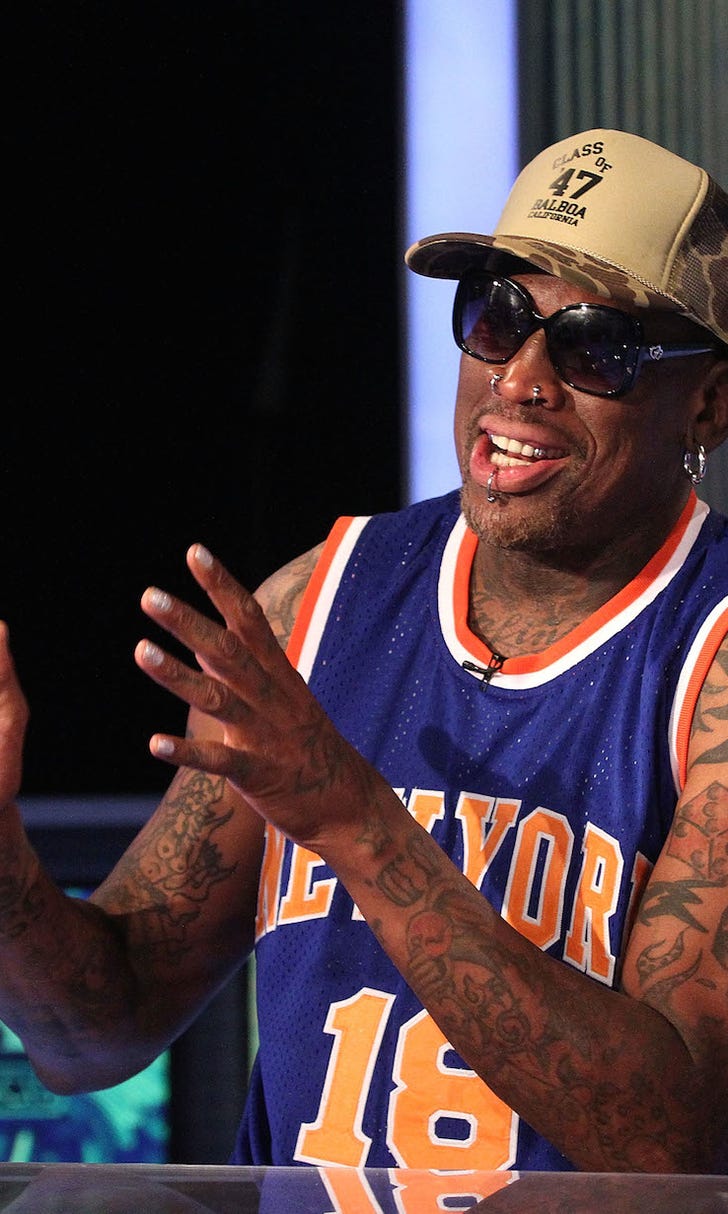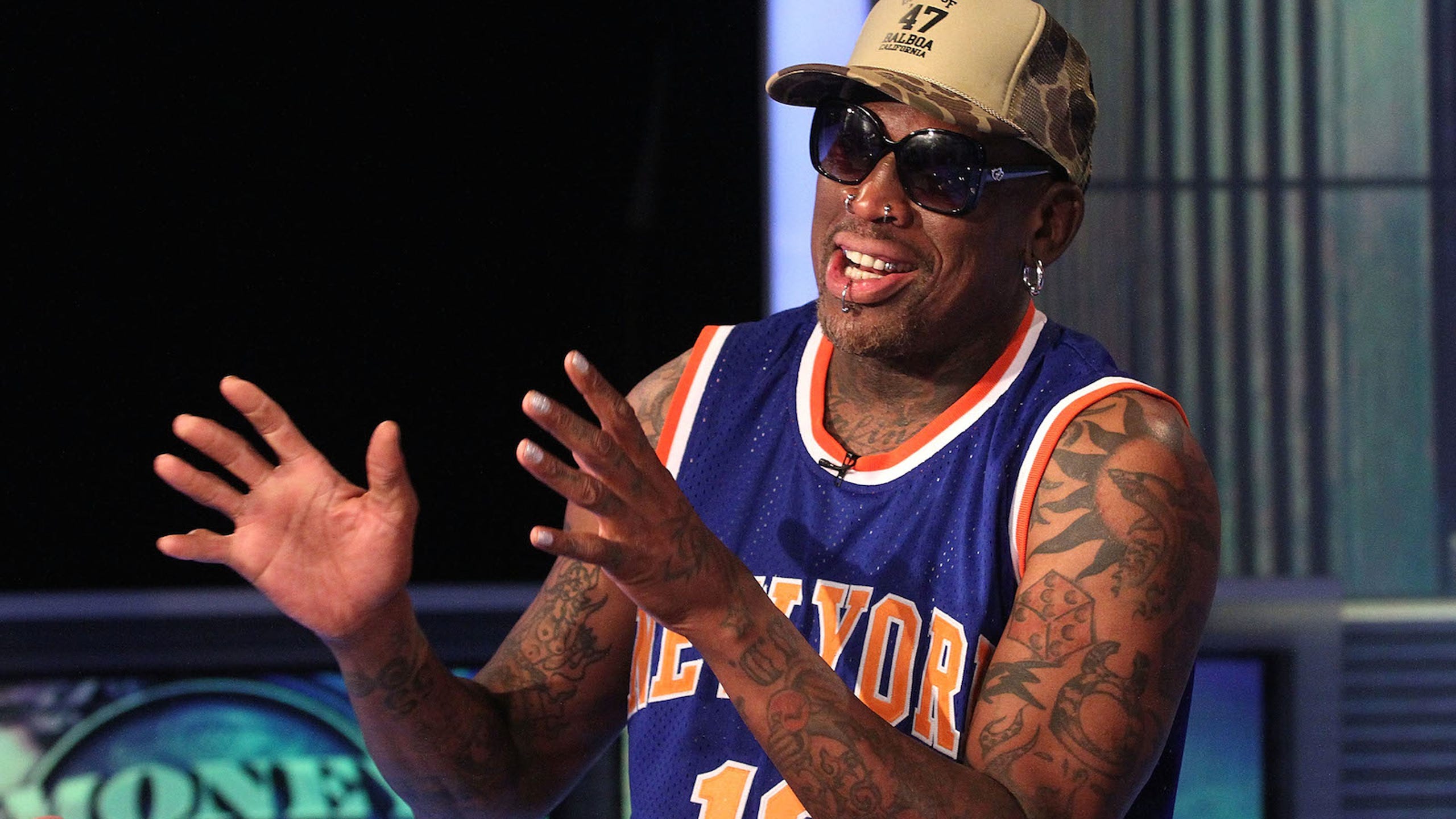 Rodman says he learned the triangle offense in 'probably 15 minutes'
BY Brett Smiley • December 10, 2014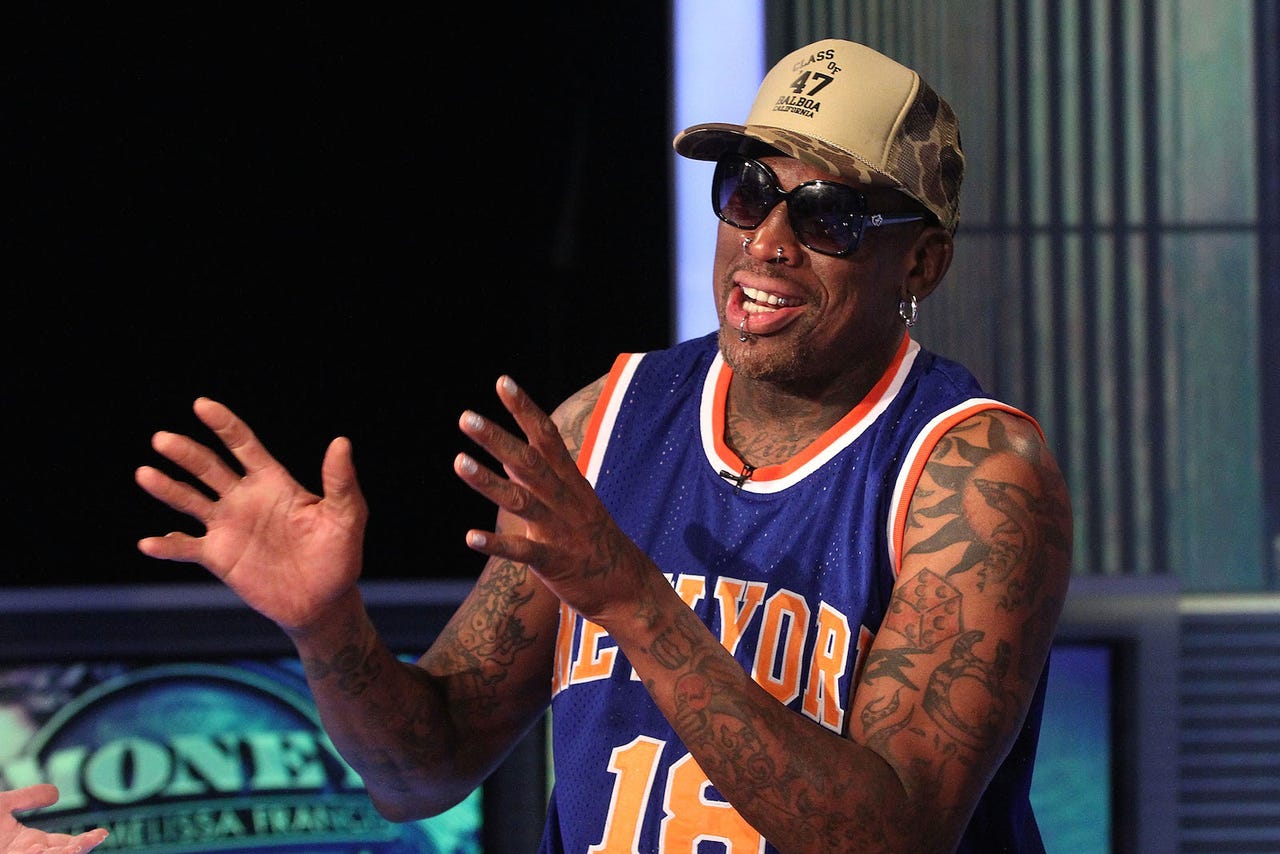 NBA Hall of Fame forward Dennis Rodman offered some words Tuesday about about the state of the bickering New York Knicks (4-19), and he painted a pretty bleak picture.
A highly unofficial basketball ambassador to North Korea, the eccentric Rodman won three NBA titles as a member of the Chicago Bulls under head coach Phil Jackson (and two with the Detroit Pistons), who's currently president of the bumbling Knicks and is trying to implement the triangle offense alongside first-year head coach Derek Fisher.
On the triangle offense, Rodman said: "I learned that in probably 15 minutes when I was in Chicago. It's not that difficult. It's a triangle."
So, there's your geometry lesson for the day. Rodman had more:
Maybe the Knicks just need to hear it from another voice, like Spike Lee who made a special about the triangle offense.
[H/T Black Sports Online and ESPN]
---