Randall Cobb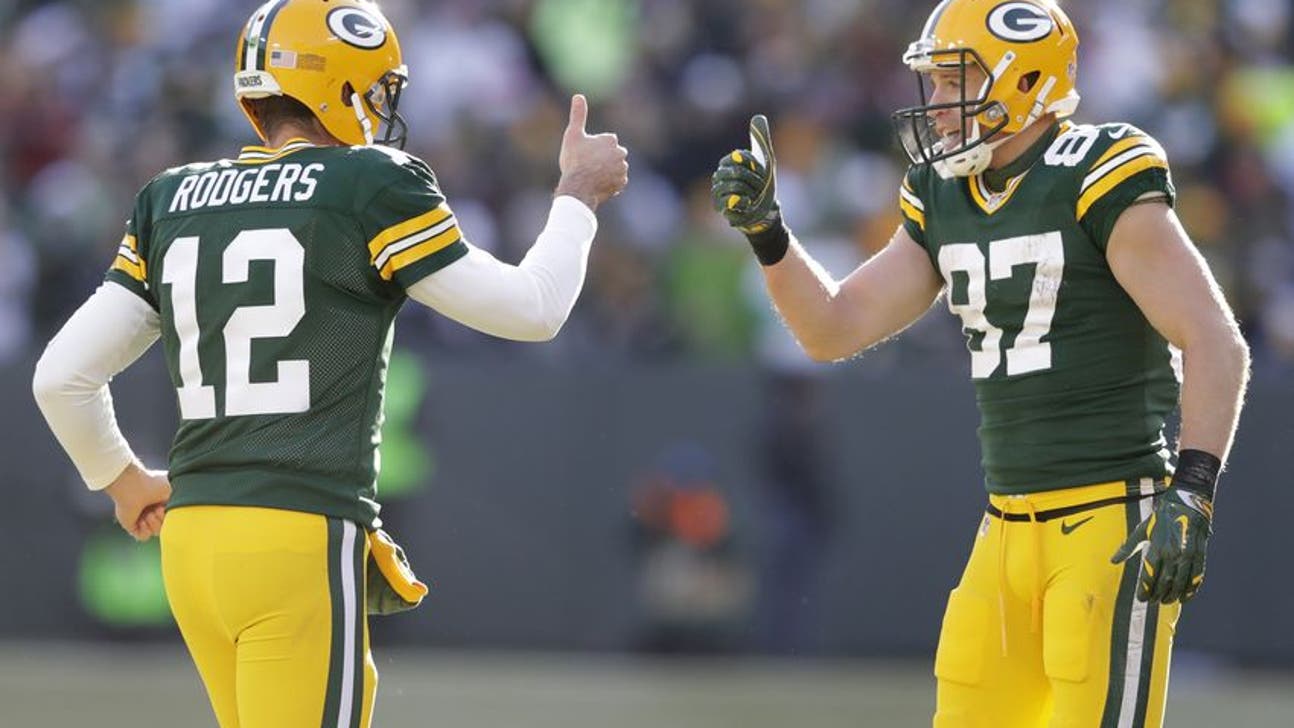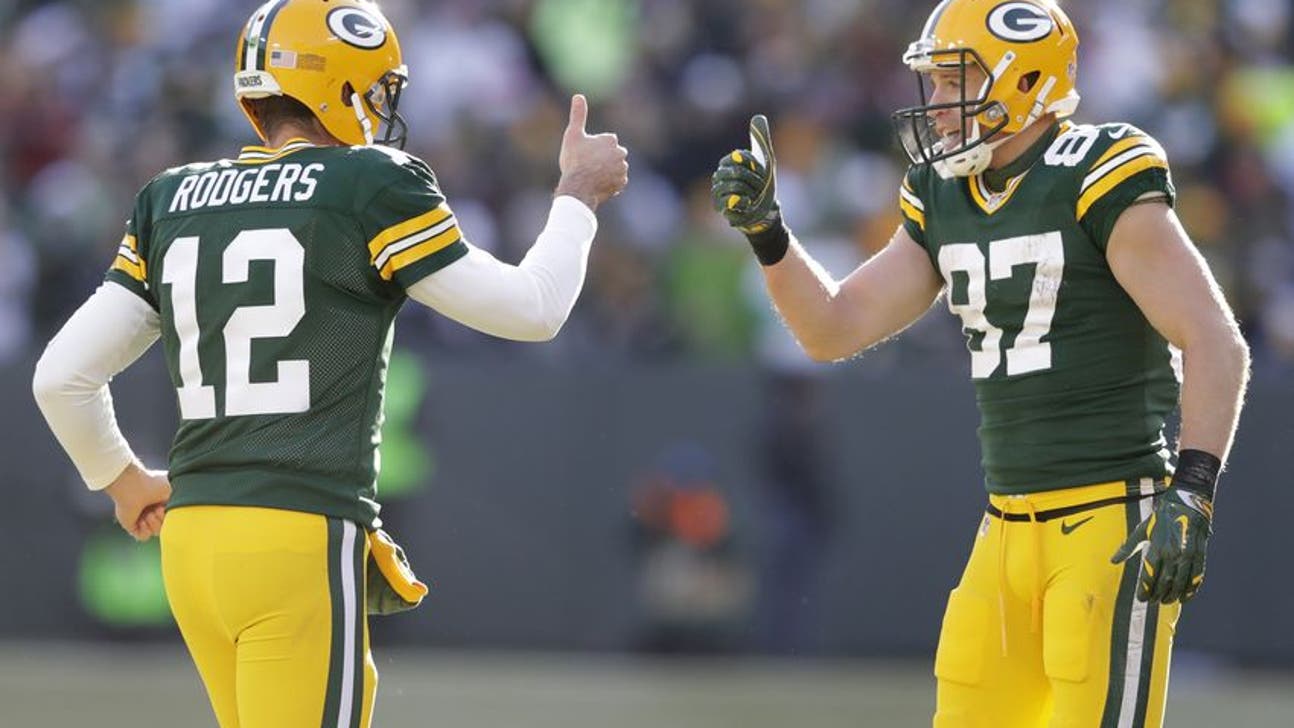 Randall Cobb
Rodgers, Nelson connection powering Packers
Published
Dec. 28, 2016 7:39 p.m. ET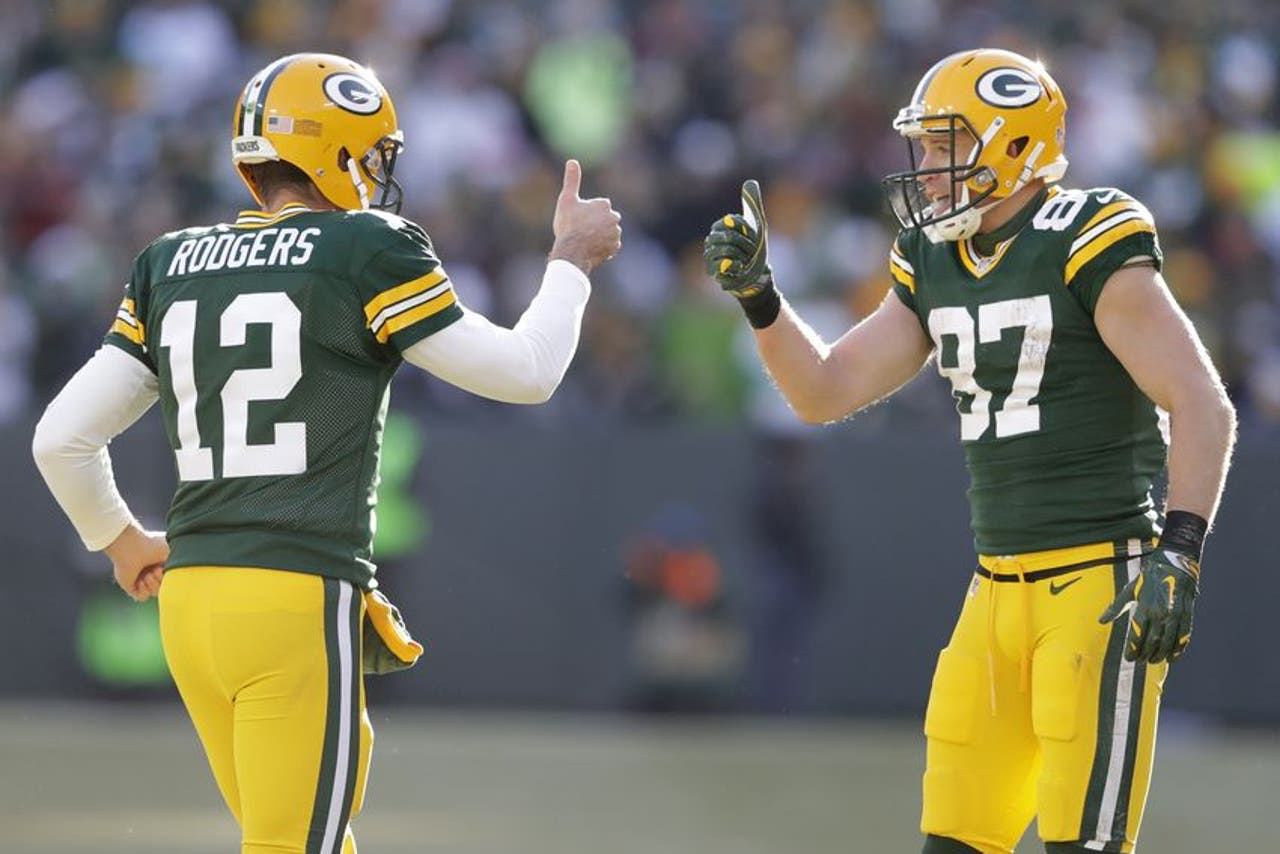 GREEN BAY, Wis. -- Aaron Rodgers and Jordy Nelson have worked with each other so long that it often seems they can create plays just by making eye contact.

Nelson points to where he thinks he can make a catch. Rodgers buys precious seconds and delivers a pinpoint pass.

Another big play for the Green Bay Packers.

The prolific duo is on a roll headed into the Packers' winner-take-all showdown on Sunday against the Lions in Detroit for the NFC North title.

"You can see the trust," coach Mike McCarthy said. "He releases the ball much earlier to Jordy and that in itself speaks volumes of their relationship as far as the number of reps, the trust, the timing and so forth. They're a unique combination."



Nelson entered the league as a second-round draft choice out of Kansas State in 2008, which was Rodgers' first year taking over as the starting quarterback.

Since then, they have combined to become the most productive quarterback-receiver touchdown combination in Packers history, breaking the mark of 57 held by Brett Favre and Antonio Freeman. Two more touchdown passes last week against Minnesota gave the Rodgers and Nelson 59.

Nelson has five scoring catches over the past four weeks, a period during which Rodgers has been dealing with leg muscle injuries.

And yet Rodgers is in the midst of what has been a href(equals)'https://www.apnews.com/c0258d7734964e8c8824478f6c80963d/QB-Aaron-Rodgers-leads-Packers'-late-season-charge'his most impressive stretch of the season/a for the Packers (9-6), having not thrown an interception over his past six games. Green Bay has won five straight since a four-game skid.

Bad news for the Lions: Rodgers said on Wednesday after practice that his sore right calf is improving.

"It's nice to be feeling a lot better. My injuries have definitely subsided, the rehab has continued but I'm healing up at the right time," Rodgers said.

Packers offensive coordinator Edgar Bennett has taken to giving Rodgers the nickname "Yellow Jacket," after the color of the sport coat that retired players wear when inducted into the Pro Football Hall of Fame.



"I'm just looking for new ways to compliment him," McCarthy said. "I think if you just have a chance to be around him every day, he competes with everything. It can be overwhelming sometimes as far as whether it's pre-practice drill or finishing his test before the other guys."

With a league-leading 14 touchdown catches, Nelson has bounced back quite nicely this season after missing 2015 with a torn ACL. He has 91 catches for 1,191 yards headed into the regular-season finale.

McCarthy said he loves the "little things" that Nelson does, such as how the receiver's work ethic in practice rubs off on his teammates.

"He's very into the drill work, clearly understands the importance of not only practicing, but how important it is for him to practice with the other receivers and get the time clock, the spacing, and he's a great example for young players," McCarthy said.

Rodgers has attributed his success with Nelson to the amount of the time they've spent together. That's dozens of practices, let alone games.

"Well, the way that the league is scrutinized, I don't know if anything he does gets unnoticed," Rodgers said.

"But it's just the things that he does better than other people. That's really his second and third reactions and his feel with end zones. I mean, his ability to read coverages quickly and get to the proper area is what separates him from other guys in the league."

Notes: WR Randall Cobb, who missed the Vikings game, sat out practice on Wednesday to focus on rehab for his ankle. RT Bryan Bulaga (shoulder) and CB Ladarius Gunter (elbow), who were both hurt against Minnesota, were full participants in practice.
---
---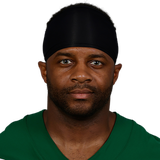 Get more from Randall Cobb
Follow your favorites to get information about games, news and more
---